Eats
Red Chilli – the decades-old Chinatown restaurant where pig intestines are served with a spice warning
A proper institution.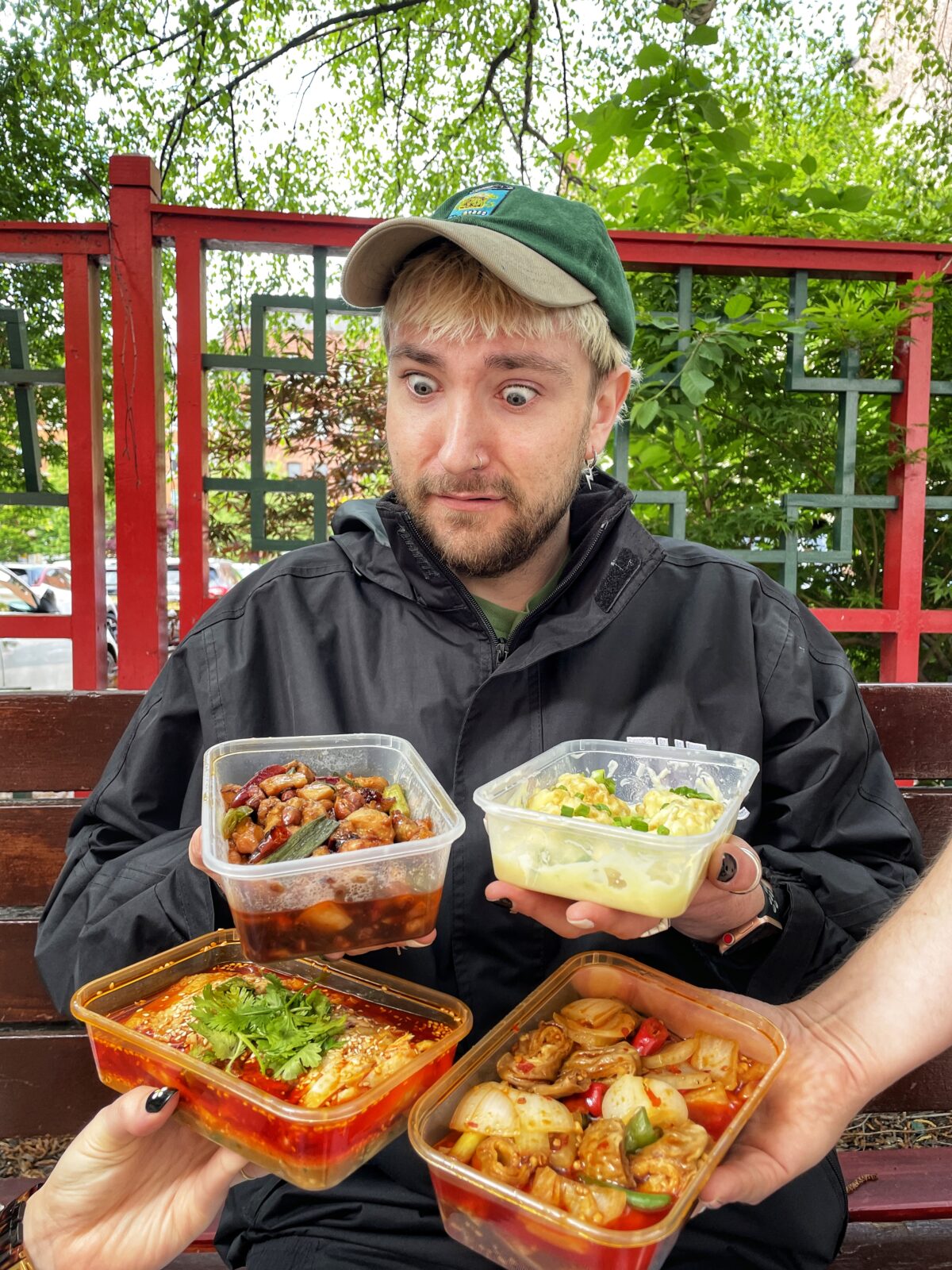 There are some restaurants in Manchester that have been here for so long, it's hard to remember life without them.
One such restaurant is Red Chilli, which has been on its corner of Chinatown for two decades, the neon red chilli sign above the door very much part of the Portland Street furniture even as the area has developed around it.
The clue for the food offering at Red Chilli is in its name – they really, really like spice. If you leave your dinner here without a sheen of sweat and a ringing in your ears, you've done it all wrong.
From its huge menu, there are those dishes that will be most familiar to British palates – sweet and sour, black bean, and lemon sauces, chow mein, crispy duck, spare ribs, salt and pepper wings.
But Red Chilli is best-known for its home-style cooking and its authentic Sichuan cuisine, and Sichuan cuisine is best-known for its obsession with all things spicy.
In this south-western province of China, the cooking is bold and fiery, laced with Sichuan pepper, chillies, and garlic.
In Red Chilli, you'll find casseroles, braised meats, and stews, with ingredients like beancurd, frog's legs, and pig's feet.
An alarming portion of the menu is bullet-pointed with chilli icons – and when they list something as three chillies on the spice scale, they mean it.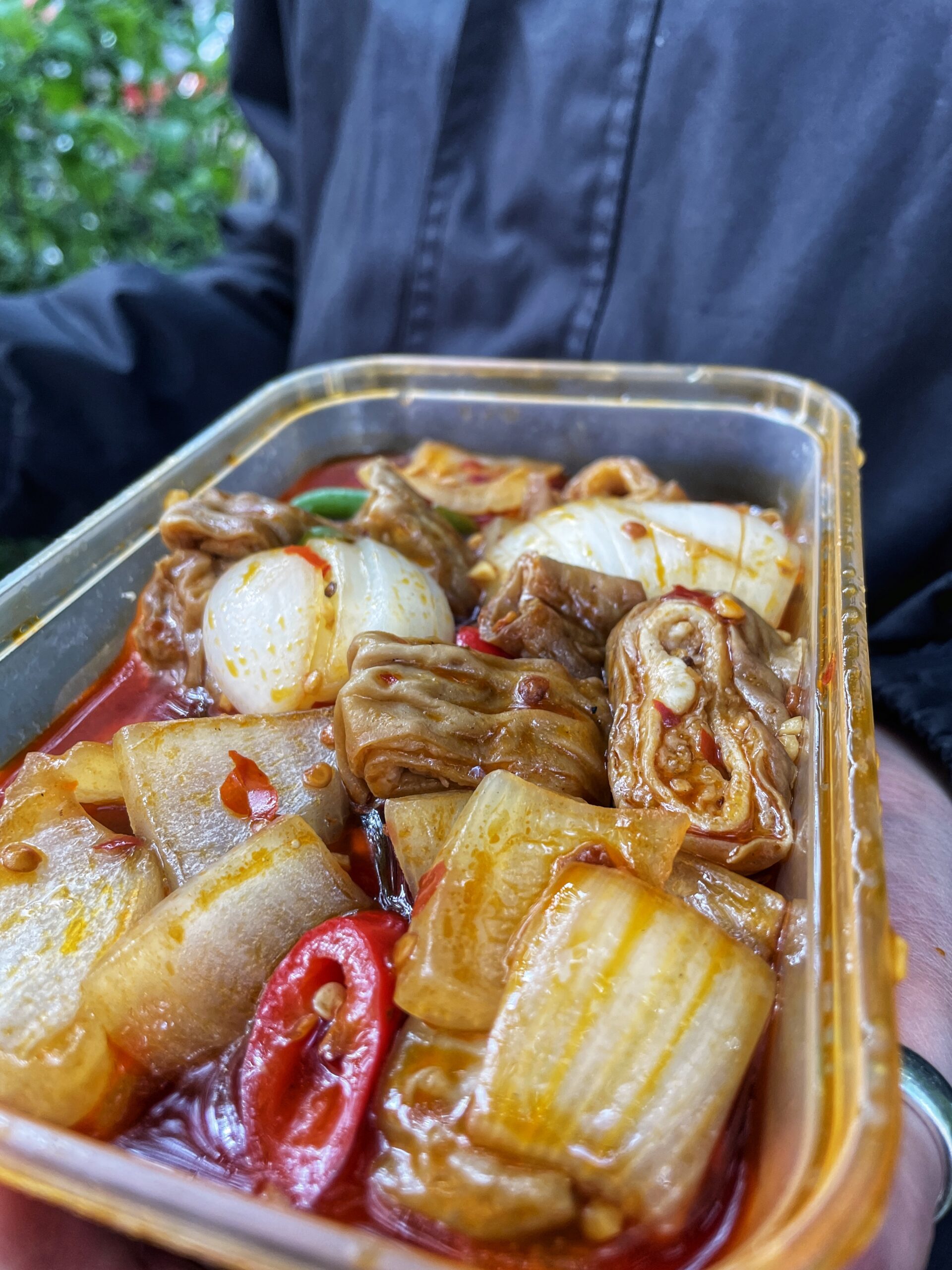 In fact, if you search the restaurant's Deliveroo page for 'spicy' or 'chilli', you get more than 60 dinner suggestions. It's a lot.
That might be the Sichuan Dandan noodles with minced pork and chilli sauce, or the hot poached fish fillets in chilli oil, or the nerve-testing whole seabass grilled and served in a blanket of dried chilli.
For our lunch on a recent episode of our Takeaway Champions series, we start off mild (ish) with wasabi prawns. You know you're in for a spicy time when wasabi is the mildest dish on the table.
These huge, butter-soft prawns are deep-fried and then served in a pale green creamy wasabi sauce, which dials the heat of the horseradish right down but still allows that signature sinus-clearing magic to do its thing.
It is, we all agree, entry-level wasabi.
Next up is home-style poached chicken, served cold and swimming in a fiery red chilli oil.
The first thing that hits you is the perfect texture of the chicken itself – but then in marches the heat from the sauce.
It's so spicy that it makes you talk faster in a panic, words tumbling out of your tingling mouth – 'I quite like pain so this is good, actually'.
Even licking a drop of the sauce off your finger is enough to make your eyes widen and your nostrils flare.
Much more gentle is a sautéed pork dish, with rings of intestine coated in a tangy and peppery sauce. Put aside any squeamish thoughts and think of this as what it is – one of the most flavourful and tender parts of a pig, cooked to perfection.
And really, whatever your spice tolerance is like, there will be something at Red Chilli to suit you. There's a good reason it's been here for so many years.
Read more
Featured image: The Manc Group