Eats
Tattu is opening an opulent new Greek restaurant in Manchester this November
The team behind Manchester's sakura-drenched celeb favourite will open FENIX this autumn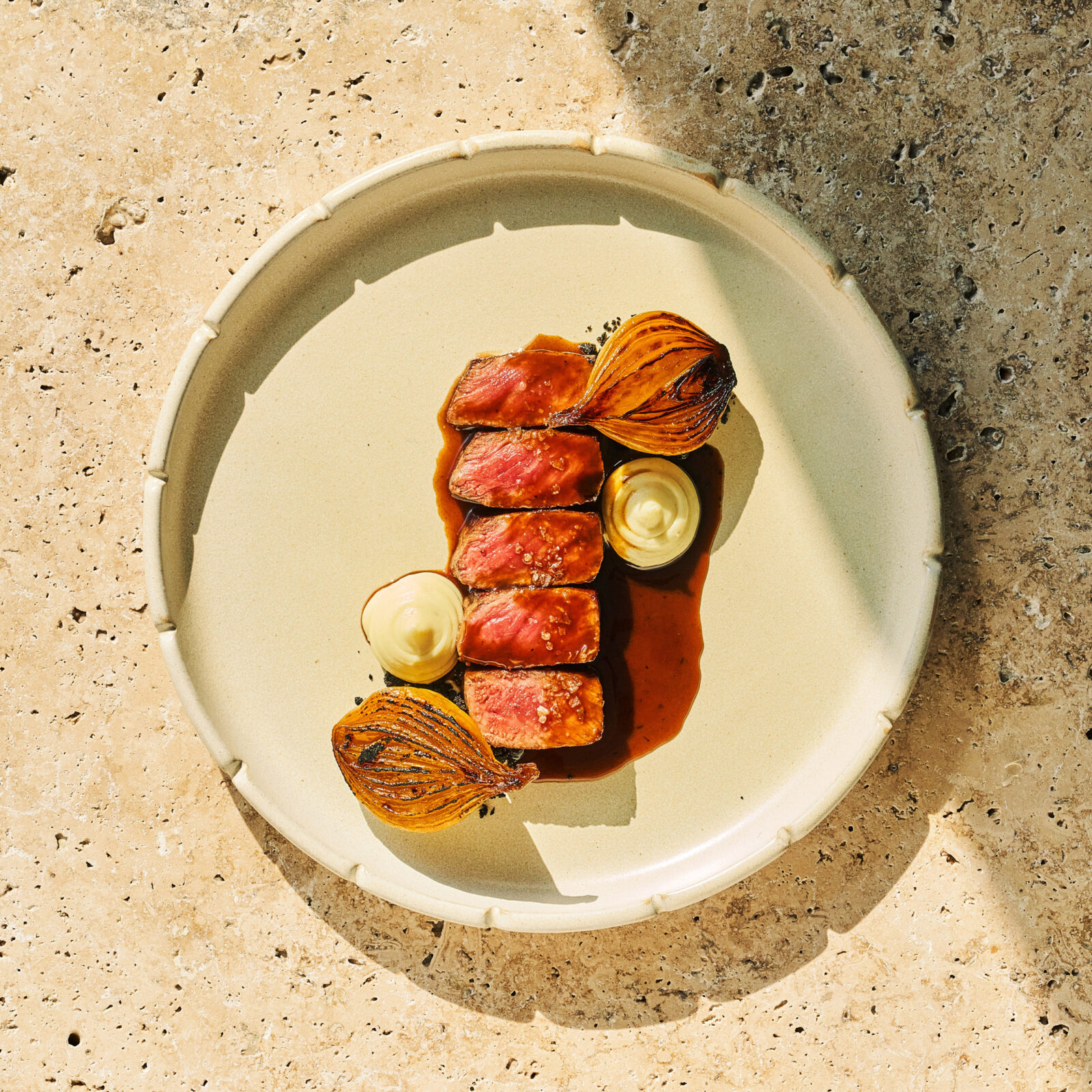 Celebrity favourite Tattu is opening a new Greek restaurant in Manchester this November, bringing Mykonos to Manchester with a whole new dining concept.
For years, its sakura-drenched Spinningfields restaurant has been a dining destination for Manchester's glitterati crowd.
Now, fans will have somewhere new to check out as the team gears up to launch a brand new venture, bringing high-end contemporary Greek-Mediterranean food to Spinningfields.
Following on from the award-winning design of Tattu, diners will also be enveloped in a space subtly created to tell the mythological story of a phoenix rising from the ashes.
The bar, fitted with rich, dark wooden dining tables, sits beneath a canopy of dense, gold fauna, whilst the restaurant space is reminiscent of a Grecian beachside resort with ash-toned driftwood dining chairs paired with decadent marble tables and refined tableware.
Designed by the acclaimed Fabled Studio, the dining experience combines magnificent interiors, live sounds and cutting-edge light technology which mimics the setting sun and rising moon across the Greek isles.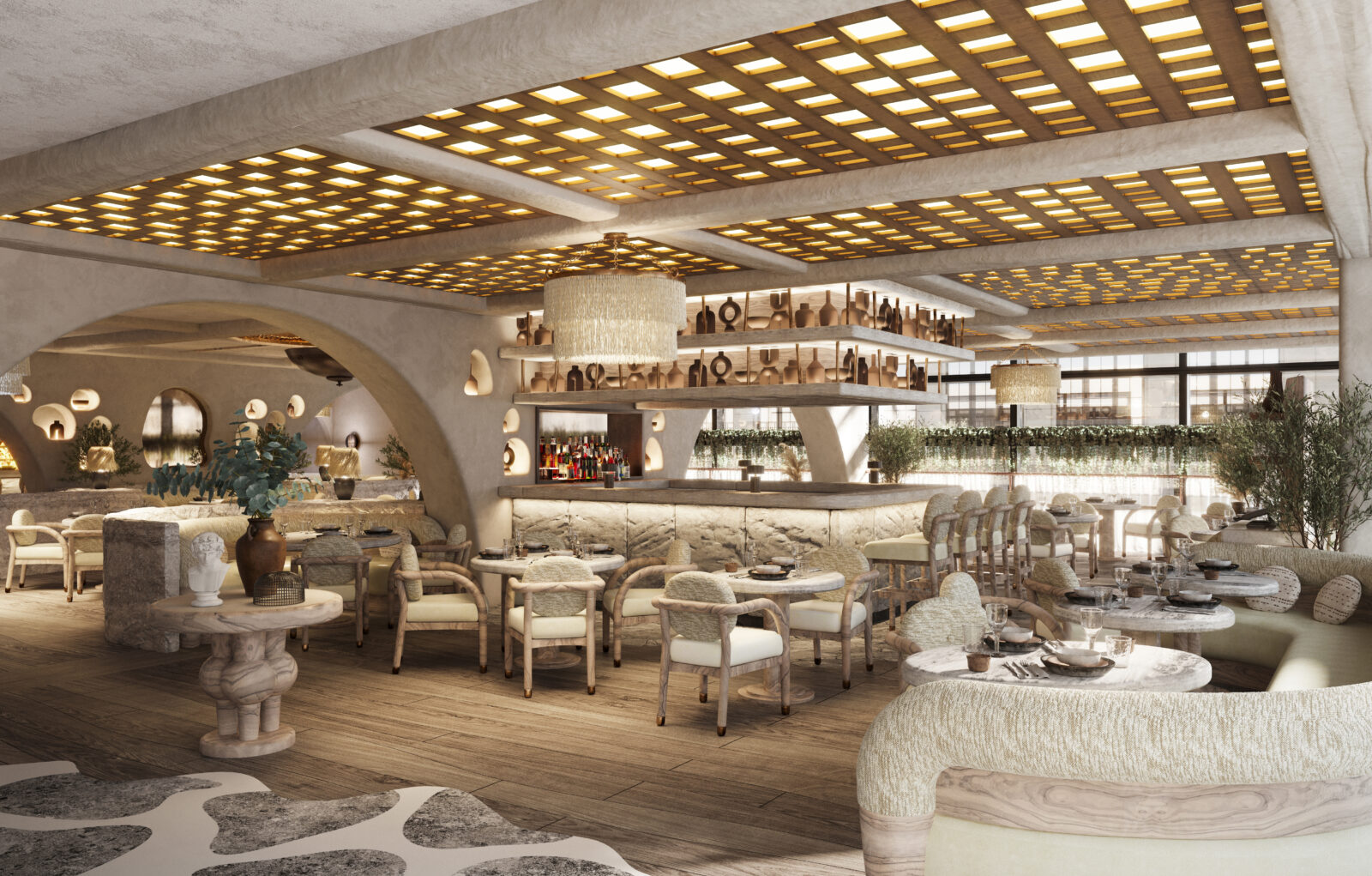 Throughout the day, this innovative lighting of the space transforms the restaurant from an idyllic, glowing daytime retreat, through to a romantic, moonlit paradise each evening.
Set to launch in November this year, the group has recruited two celebrated Greek chefs to lead the team.
Executive Head Chef Ippokratis Anagnostelis has built his reputation across a wealth of fine dining establishments in Athens and Mykonos, bringing modern techniques together with traditional ingredients and flavours at the likes of Jackie 'O, Scorpios and Kensho Mykonos, Kiku, and Michelin Star destination Hytrain.
Working alongside his long-time collaborator and Head Chef, Zisis Giannouras, Anagnostelis has created a sharing-concept menu designed to take customers on a journey of 'Greek discovery'.
From fresh pita served with grilled aubergine, tomato confit and feta espuma, to hummus and a smoked taramasalata with fresh white fish roe cream, dishes will focus on innovative plates inspired by Greek traditions alongside Mediterranean flavours.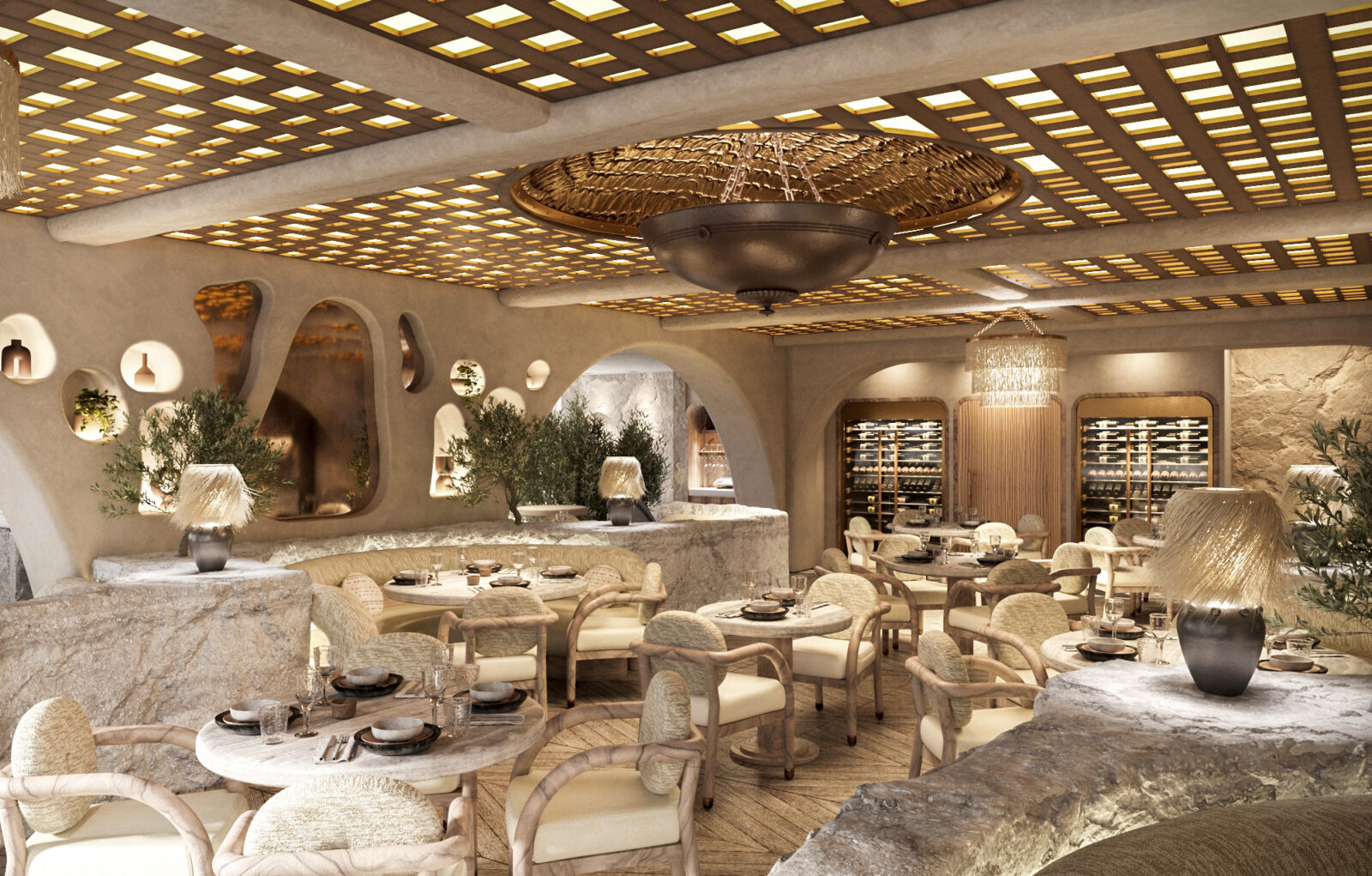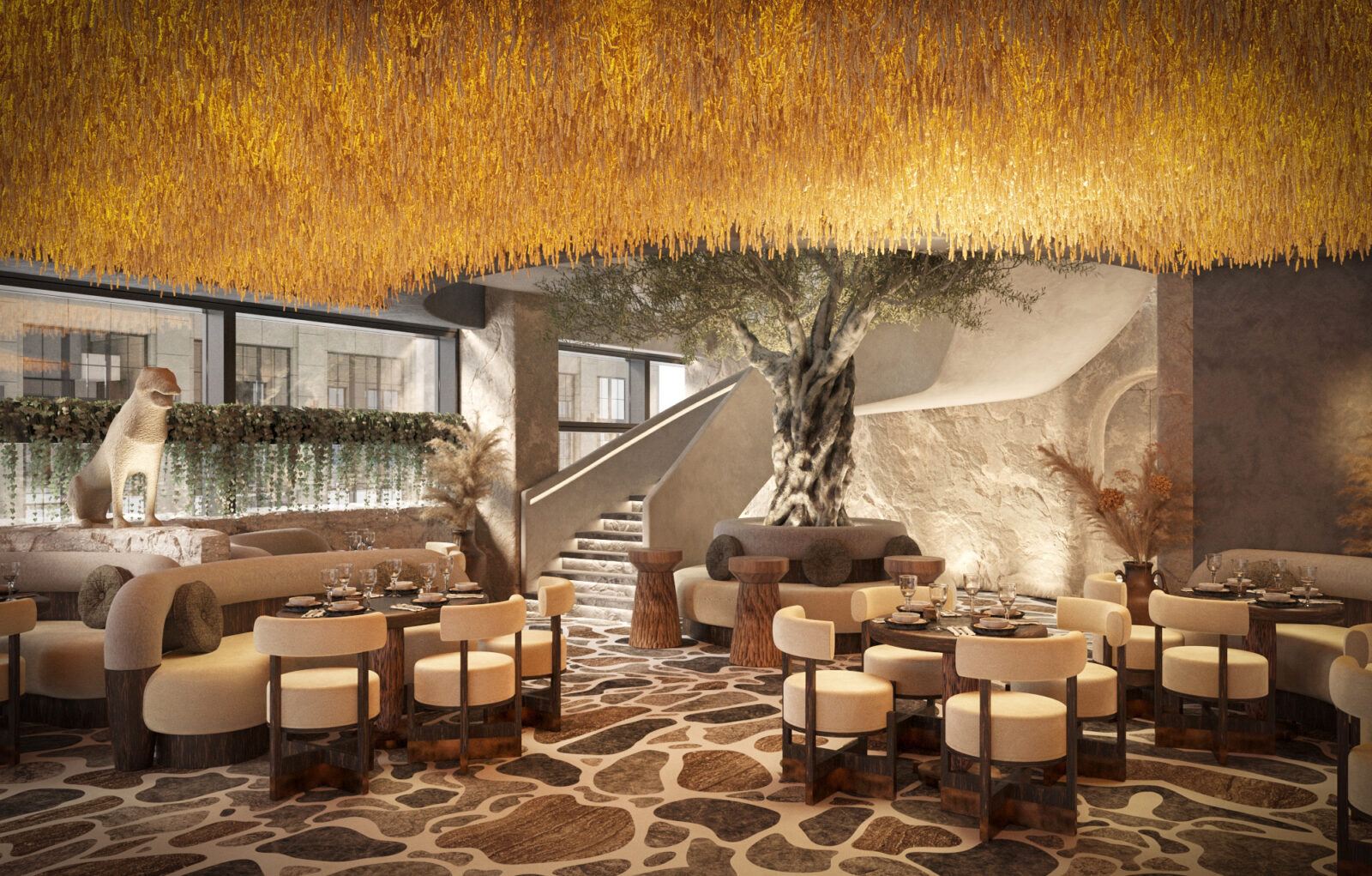 Elsewhere, diners will find hearty portions of spiced beef meatballs, grilled octopus with Aegean fava beans, shrimp 'Saganaki', and Wagyu beef dumplings.
Read more: House of Hoagie – The ENORMOUS sandwiches being served from Manchester's secret garden
Showcasing the best fresh seafood and locally sourced meats, dishes will be flamed live in front of diners on a spectacular charcoal-fired grill in the heart of the new restaurant.
Pasta and rice dishes will also feature in abundance, including a 'Raw' menu with Sea Bass ceviche and steak tartare, clay pot roasted leg of lamb folded in vine leaves, Tiger prawns with yuzu sauce, and a speciality Aegean white grouper poached in olive oil and served with lemon beurre blanc and dill emulsion.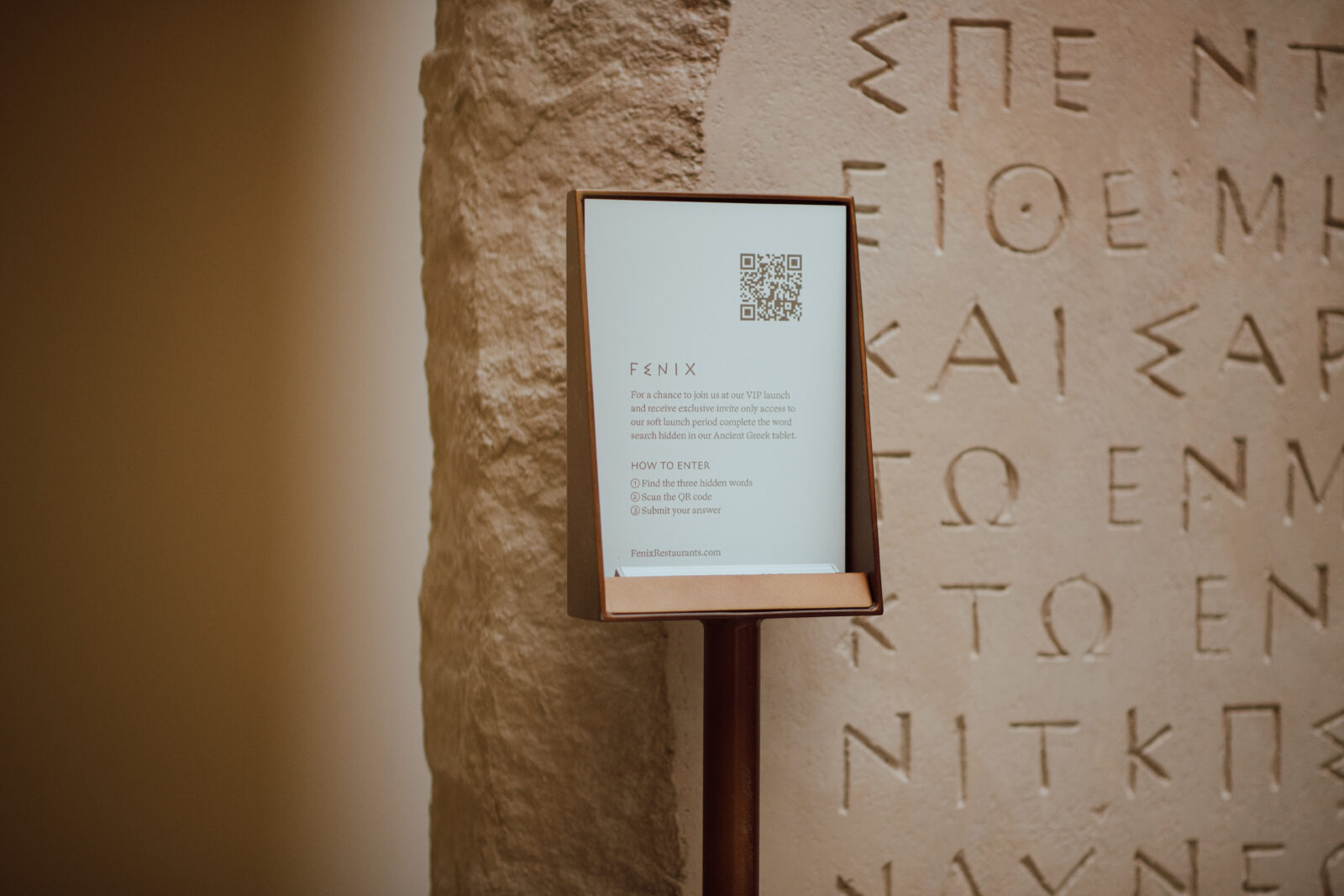 A wine list, meanwhile, will focus on the variety of produce from Greek and Cycladic vineyards – promising expressive and complex characters and a smooth, mineral finish, perfect for pairing with smokey, charred meat, fish and vegetables from the central grill.
Elsewhere, the cocktail menu at FENIX will feature sixteen unique creations from Will Meredith, Group Head of Bars, celebrating the four elements: water, earth, air and fire.
Read more: This family-run deli in West Didsbury does a £3 cost of living breakfast menu
Signature concepts include 'Sirens Call', a combination of vodka, strawberry leaf and sweet tomato delivered in a seashell vessel, and 'Whirlpool Fizz', inspired by the mythical Charybdis sea monster, combining Gin with a silky backbone of stone fruit and tonic.
Other must-tries include the 'Fenix Nest Sour', a velvety and rich blend of Metaxa 12 Star and roasted cashew encased in a smouldering nest serve.
Read more: The UK's first-ever standing dining experience is coming to Manchester this month
To celebrate its upcoming launch in November, FENIX is thrilled to announce an exclusive competition that gives hopeful entrants the chance to experience this one-time offering before anyone else has stepped foot in the beautifully designed building.
FENIX Competition Details: Find, Scan, and Win
To be in with a chance, FENIX have created an interactive competition right in the heart of busy, buzzy and beautiful Spinningfields.
Passers-by are invited to participate in a thrilling challenge: identify three hidden words cleverly concealed among Greek letters. Entrants are then invited to scan the accompanying QR code and enter the uncovered words for their chance to enter the competition and be added to the exclusive soft launch list!
Spot the three secret words cleverly hidden among Greek letters at the designated activation area.
Using your smartphone to scan the QR code provided, which will lead you to the competition entry page.
Enter the three words you've discovered and your email address.
Be amongst the first to experience FENIX

Featured image – Tattu