Eats
The Botanist has a NEW hanging pancake 'kebab' with fried chicken and hash browns
The Botanist's infamous hanging pancake kebabs are back - and there's a brand new savoury option available all month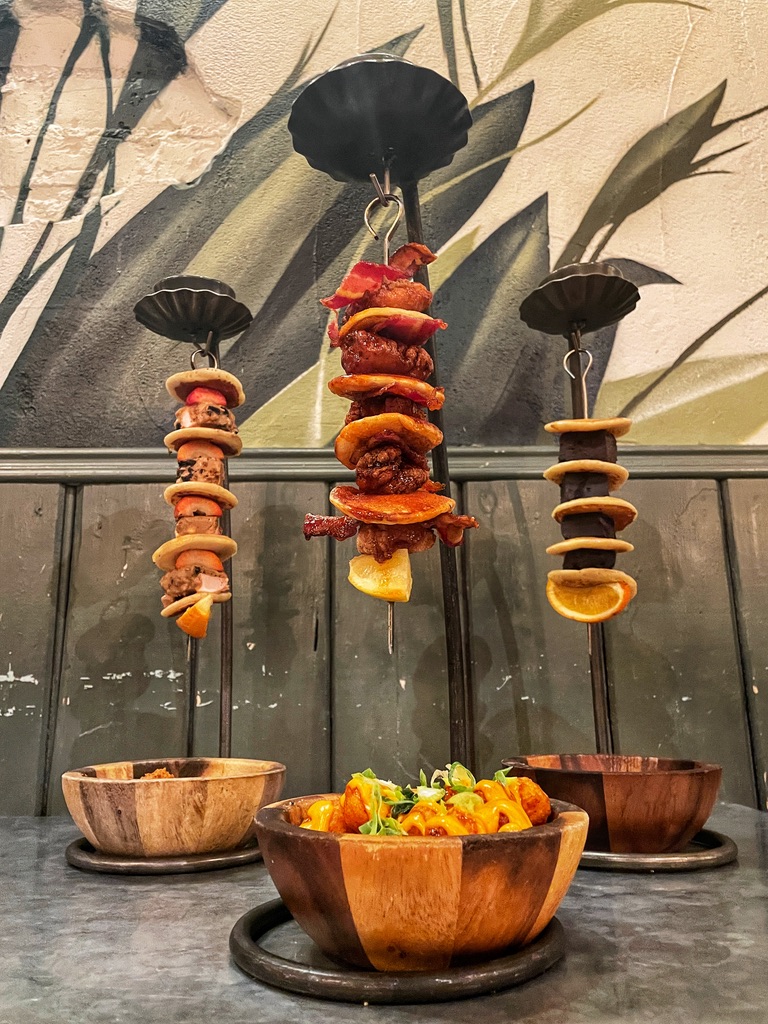 The Botanist is already famous for its super-sweet hanging pancake kebabs, but this year the team has decided to create a new version for those who prefer the savoury side of life.
The Botanist has brought back its signature sell-out special (which goes viral every time it's launched) for the whole month of February to celebrate Shrove Tuesday – and it's safe to say fans are getting pretty excited about a brand new option on the menu.
Called the 'All American', we're talking fried chicken and maple bacon, miniature hash browns. sriracha mayo and, of course, heaps of fluffy miniature pancakes to sandwich it all together, hanging from skewers.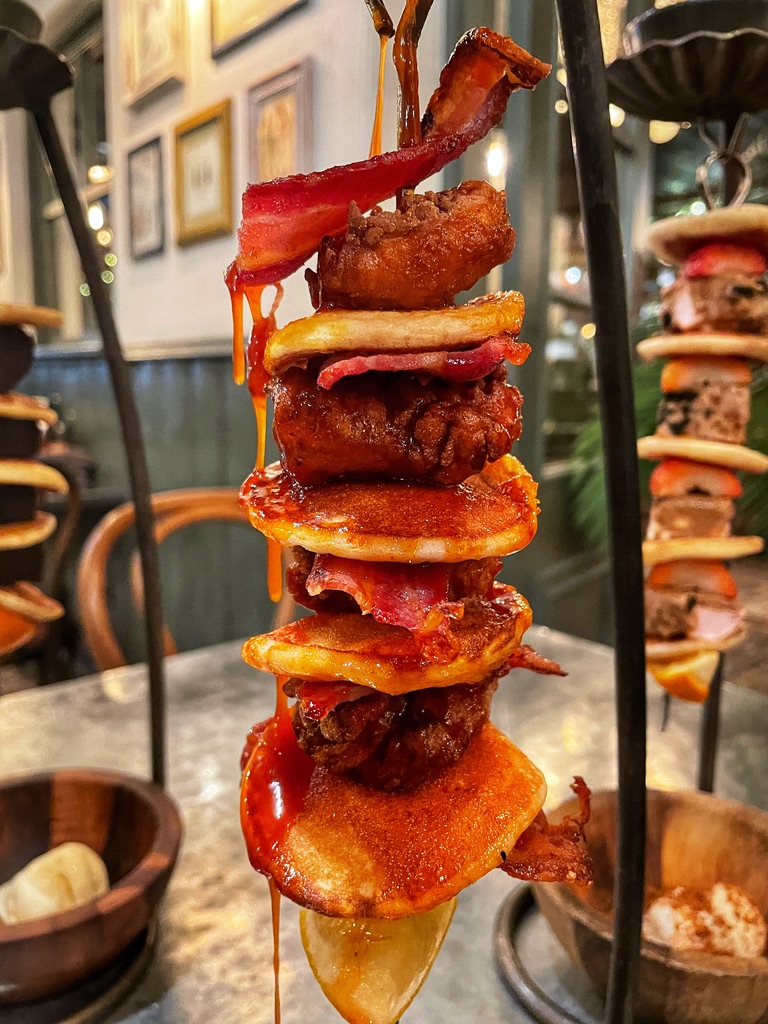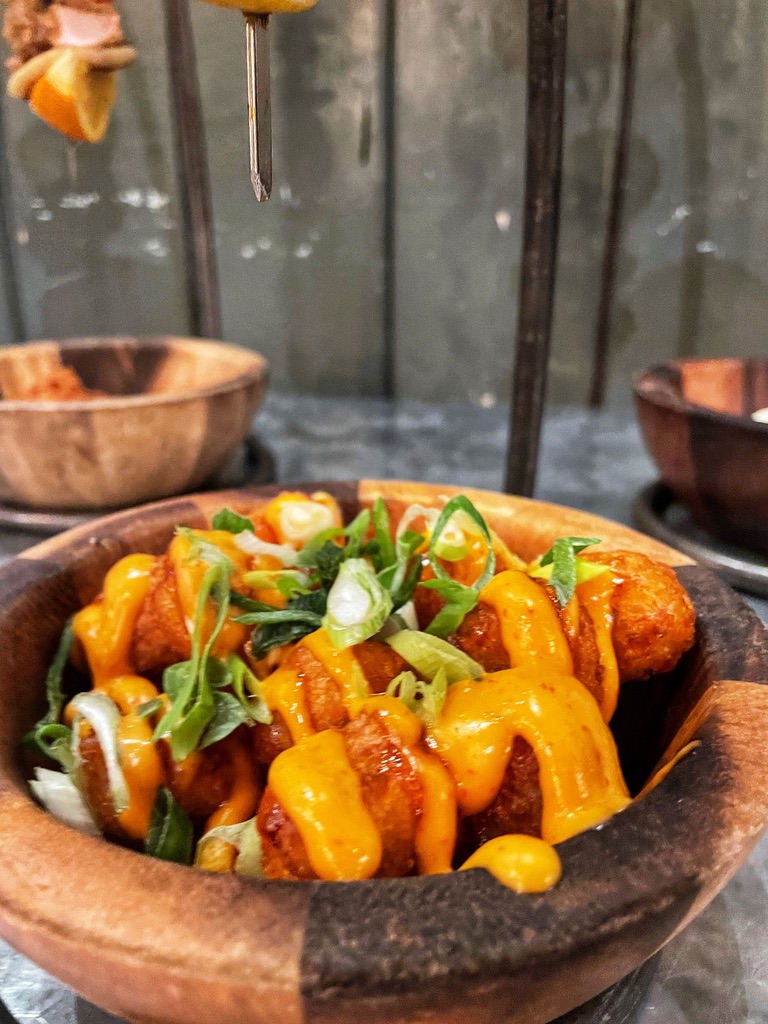 Served with extra sriracha sauce for drizzling down the pancake 'kebab, beneath it sits a bowl of tiny fluffy hash browns just waiting to catch up all that flavourful maple bacon and fried chicken goodness.
Sweet tooths, meanwhile, can opt for The Rocky Road – comprised of Biscoff and Oreo rocky road chunks, fresh strawberries, thick chocolate sauce and vanilla ice cream.
Read more: The Last Bowl: An Ode to Cocktail Beer Ramen + Bun
Alternatively, there's also The Chocolate Orange – offering a Pancake Day twist on the festive Terry's favourite with giant brownie chunks, an orange Brandy sauce and a bowl of vanilla ice cream to catch it all underneath.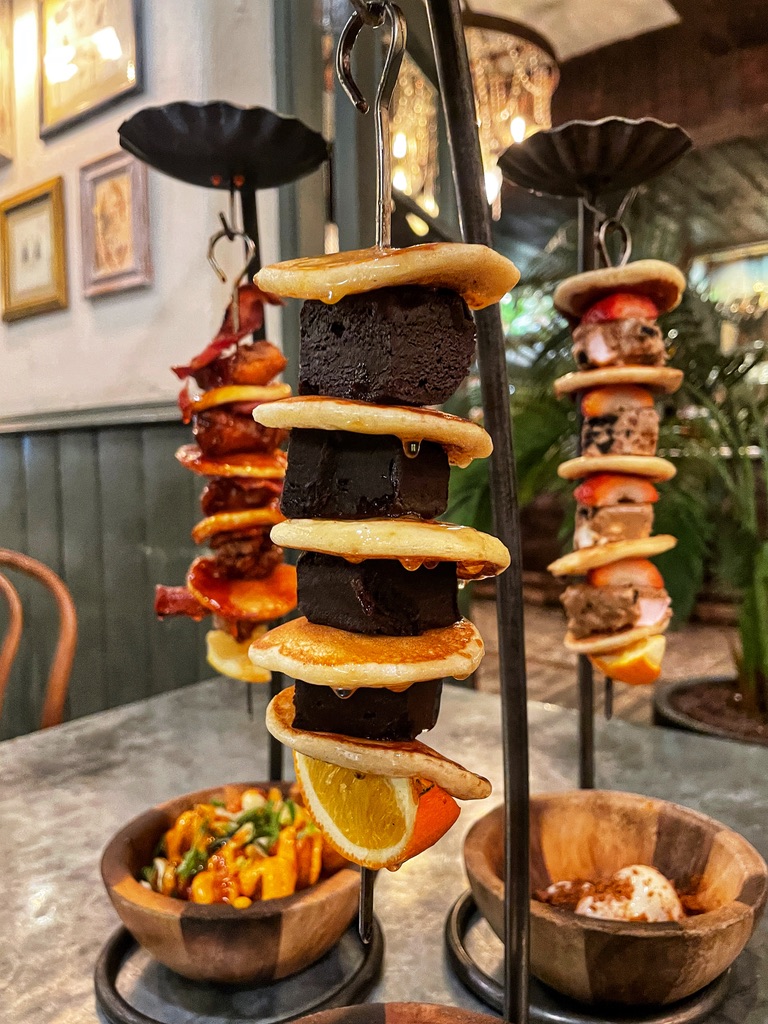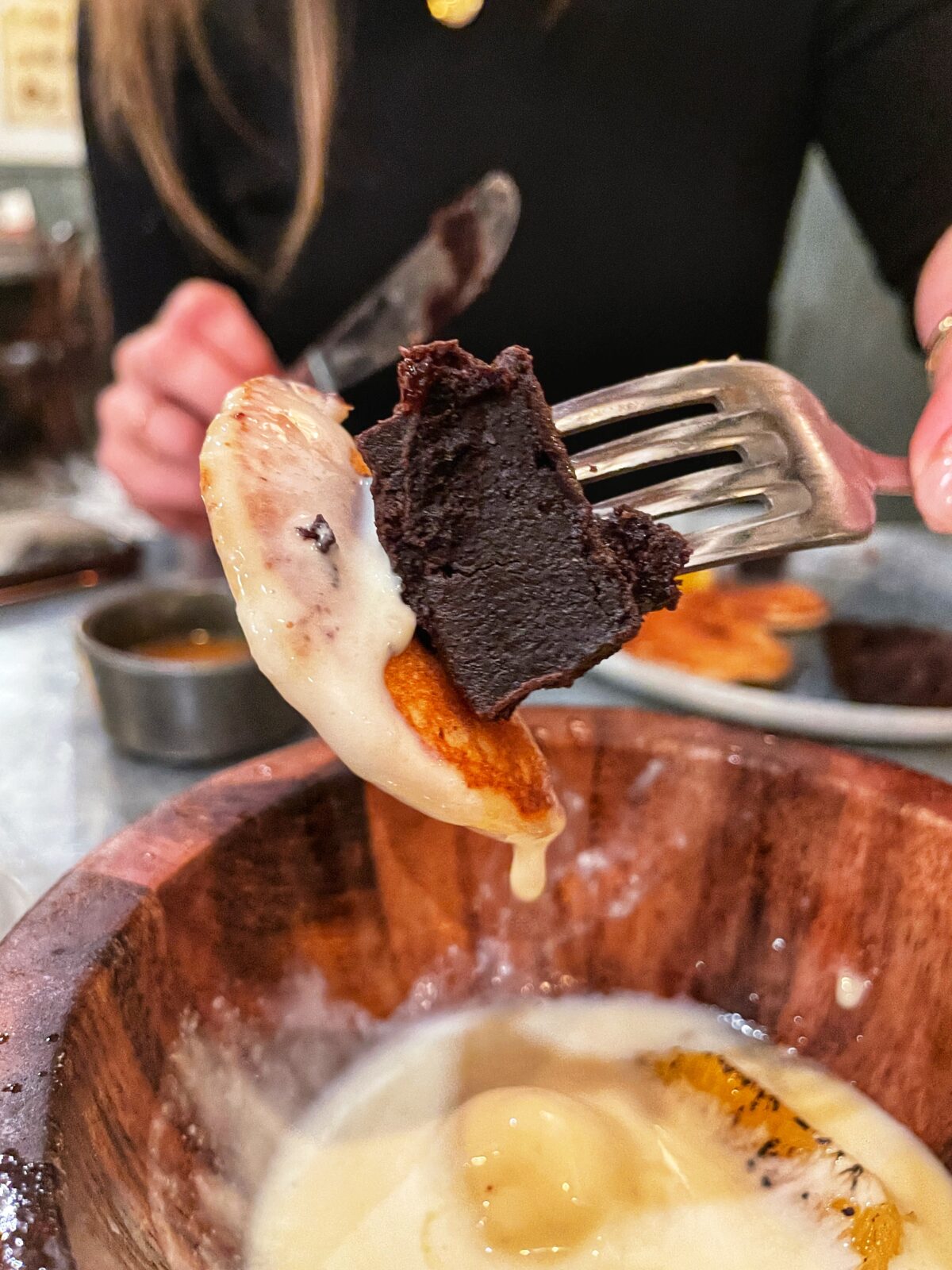 All hanging pancake kebabs are served with complimentary pots of sauce, and those looking to go all out can also opt for an extra shot of Liquor 43 for an added boozy kick.
Read more: The best pancakes in Manchester and where to find them
All hanging pancake kebab specials are available until Tuesday 28 February, leaving you plenty of time to get down and get your chops around then. The only question that remains is: sweet, or savoury?
Feature image – The Manc Eats