Eats
Why this Manchester restaurant is STILL the undisputed king of the Sunday roast
Hawksmoor's roast has always been up there, but the addition of new sides like roasted bone marrow with onions and Madiera shallots seals the deal.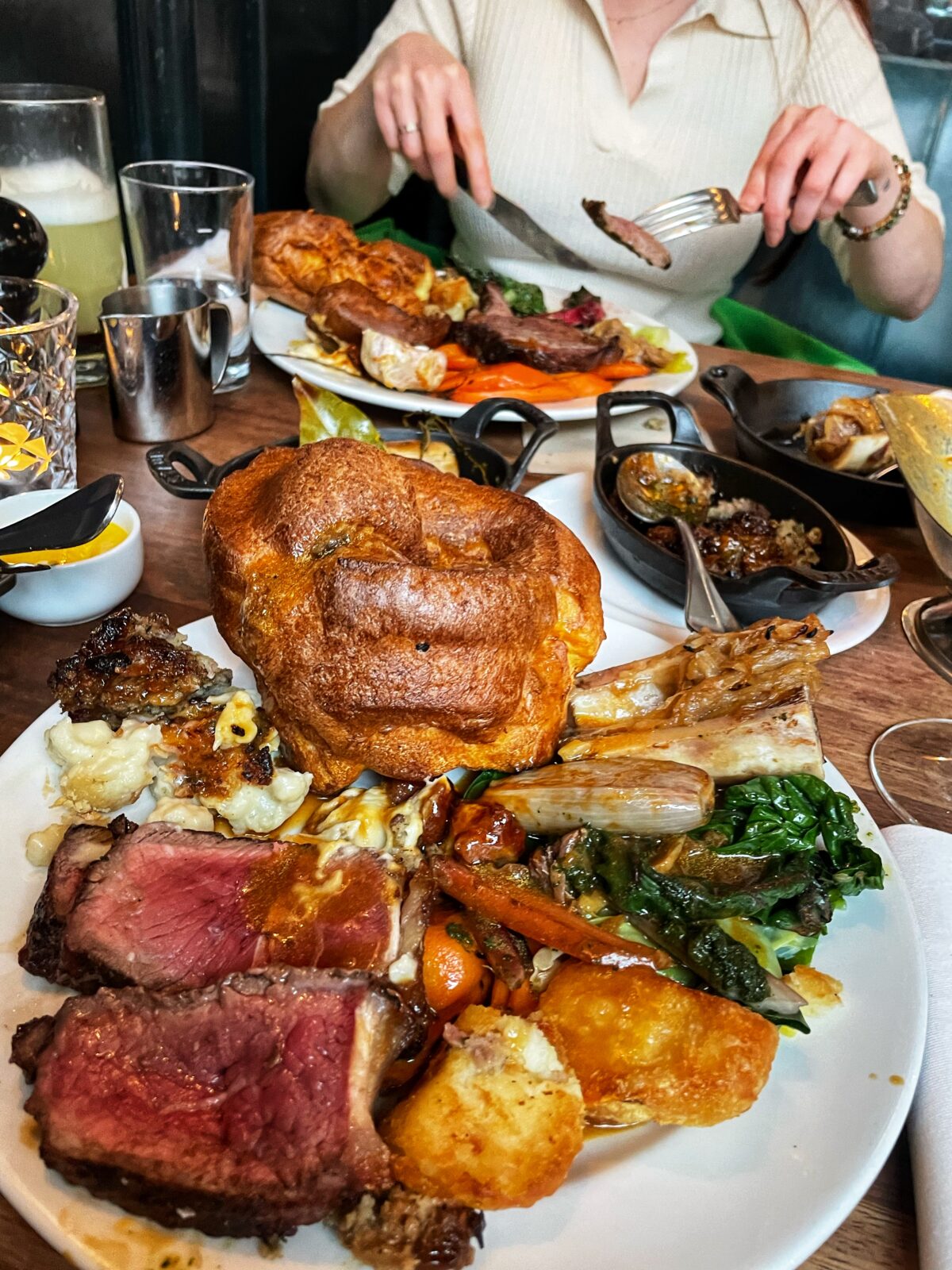 When it comes to Sunday roasts, everyone likes theirs done in a particular way – normally however their mum cooks it.
Sometimes this leads to weird and wonderful combos. Sweetcorn, baby corn, mashed potatoes AND roasties (served together) all count as crimes against the roast in our book, as does adding ketchup and mayo.
Thankfully, there's none of that to be found at Manchester restaurant Hawksmoor – one of the only London brands to launch in Manchester during the 2010s and successfully stay the test of time.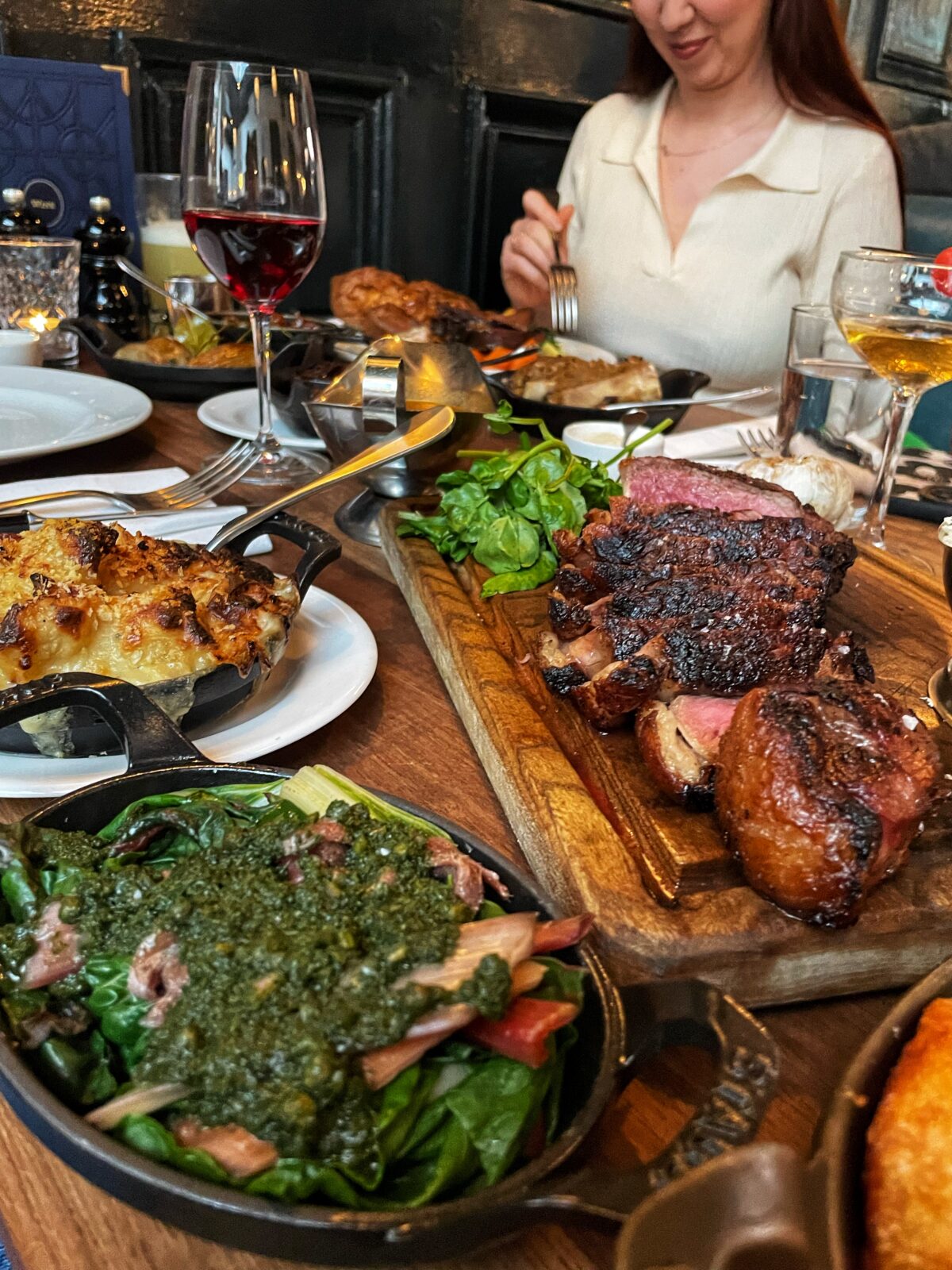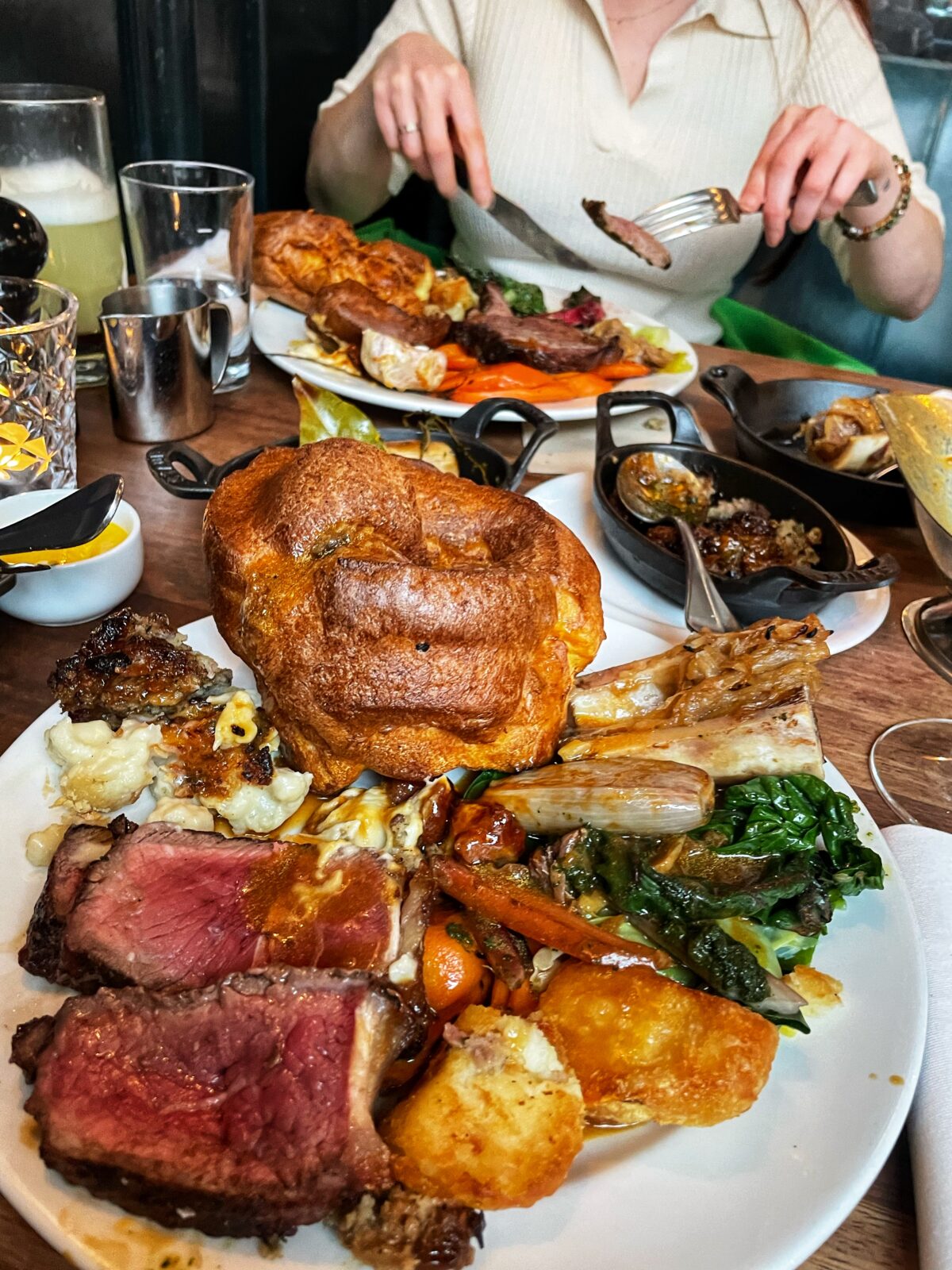 Housed in the former Victorian Courthouse on Deansgate, the steakhouse manages to be chic, glamorous and entirely unpretentious all at once, which is – we assume – how it's become such a hit with Mancs where other London openings have, sometimes brutally, failed.
Whilst it's pretty hard to beat the way your mum does it, I think it's fair to say that Hawksmoor's roast is a pretty strong contender for the best in the city. Even better, they won't ask you to help with the washing up.
Read more: Manchester restaurant Neon Tiger to close down after less than a year in the city
Designed to share, roasts here can be split between two or three people – with starters, mains, sides and puddings all included and priced from just £50.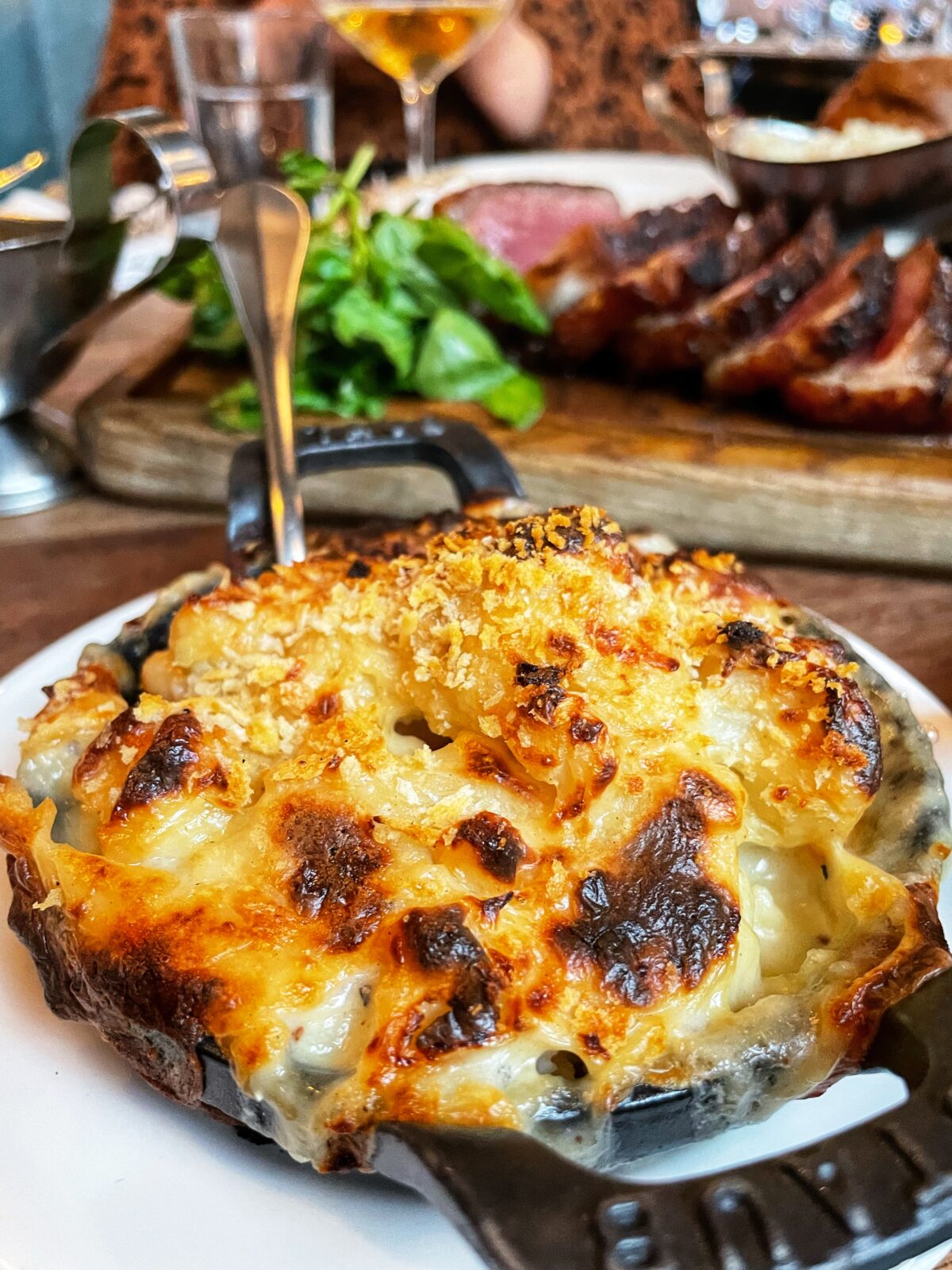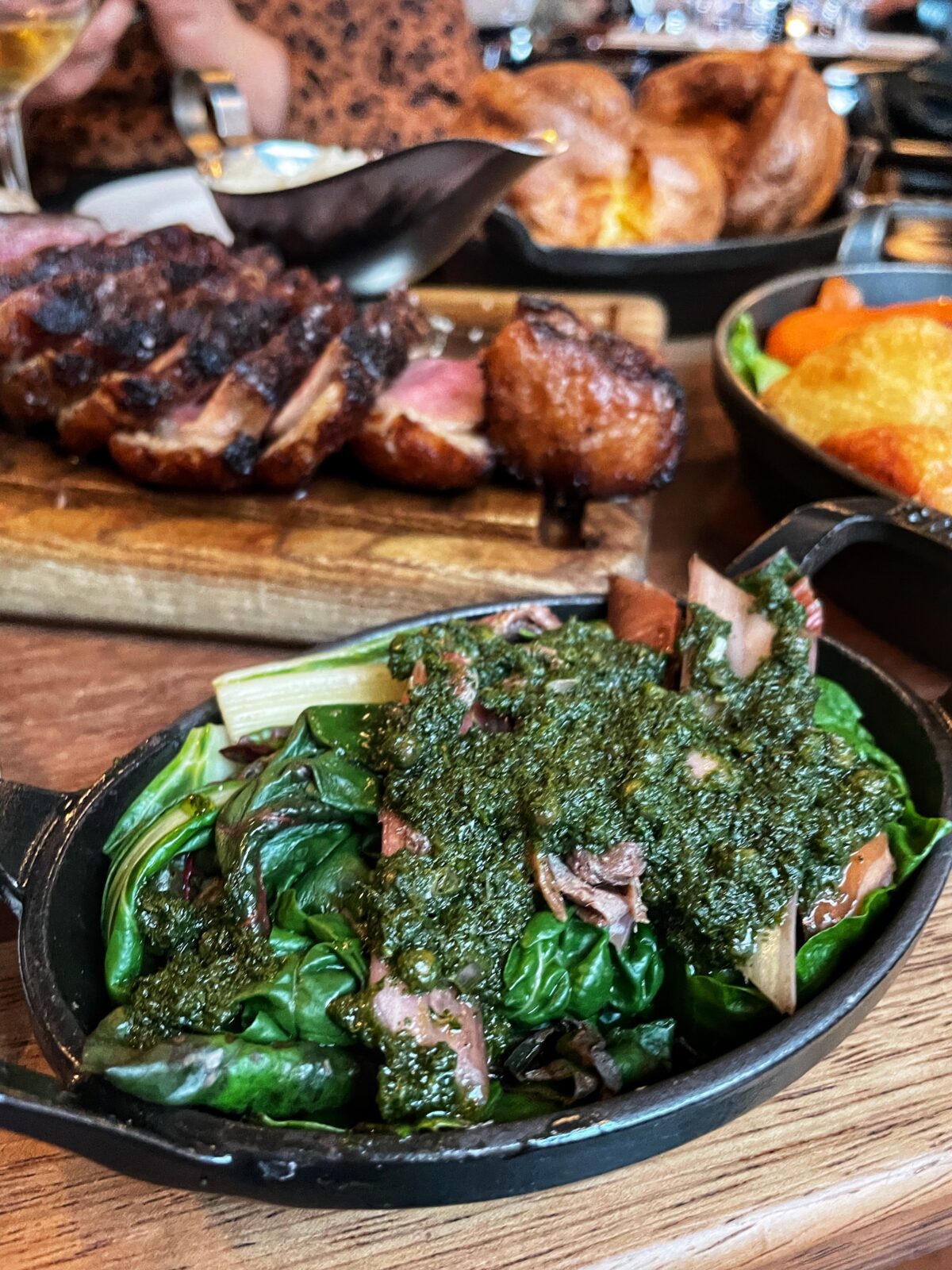 Mains choices include perfectly-pink cuts of bone-in prime rib, chateaubriand and sirloin, as well as Dartmouth lobster with garlic butter, whilst sides span the likes of creamed spinach, macaroni cheese, grilled bone marrow, carrots, roasties, cabbage and – or course — giant Yorkshire puddings.
We're talking Yorkshire puddings bigger than your face, crispy beef fat roasties, unlimited jugs of bone marrow gravy, and an oozing skillet of cauliflower cheese made with a four-cheese blend of Ogleshield, mozzarella, Stichelton and 'good Cheddar'.
Read more: A petrol station in Oldham is going viral for its incredible snack selection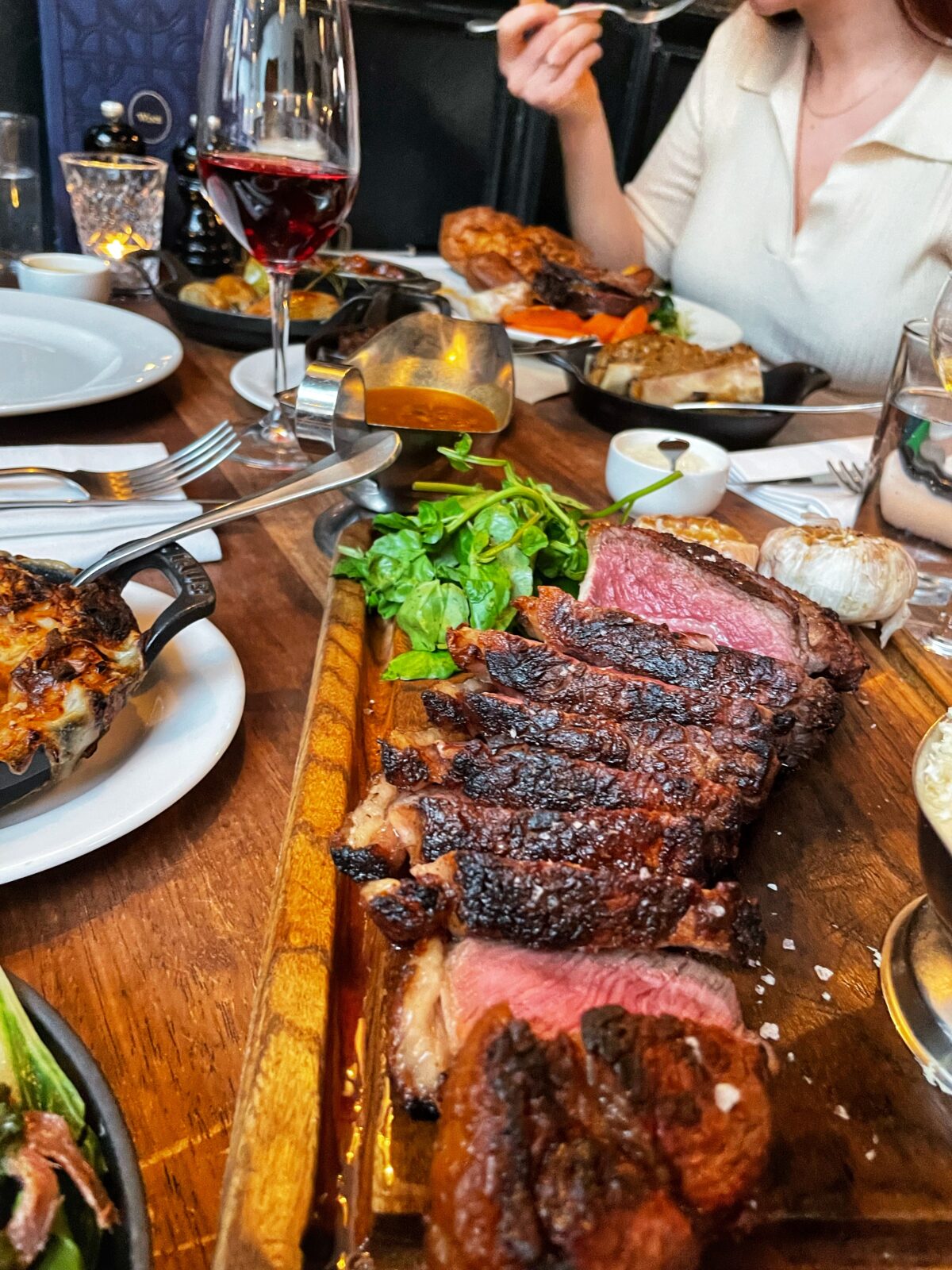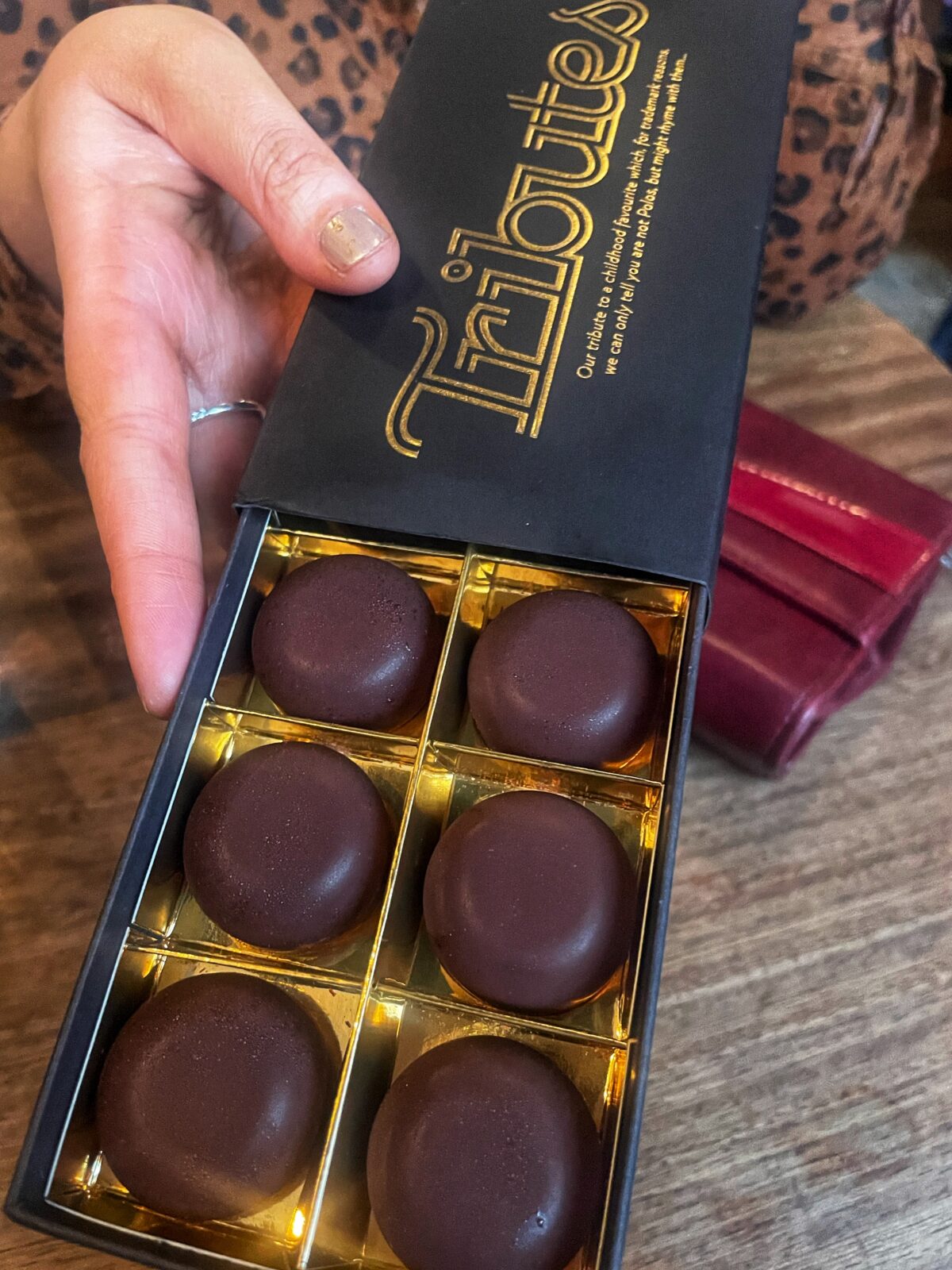 When we visit, we're also treated to some gorgeous new sides including mouthwatering celeriac mash and sausage gravy, rainbow chard with anchovies and green sauce, shallots sweetened with Madiera, and giant hunks of roasted bone marrow with onions.
Read more: A new affordable steakhouse is opening on Deansgate – three doors up from Hawksmoor
Hawksmoor's chefs have also recently created their own house stuffing, comprised of decadent bone marrow, onions, high-grade sausage and lots of fresh herbs, introducing an extra savoury bite to the party.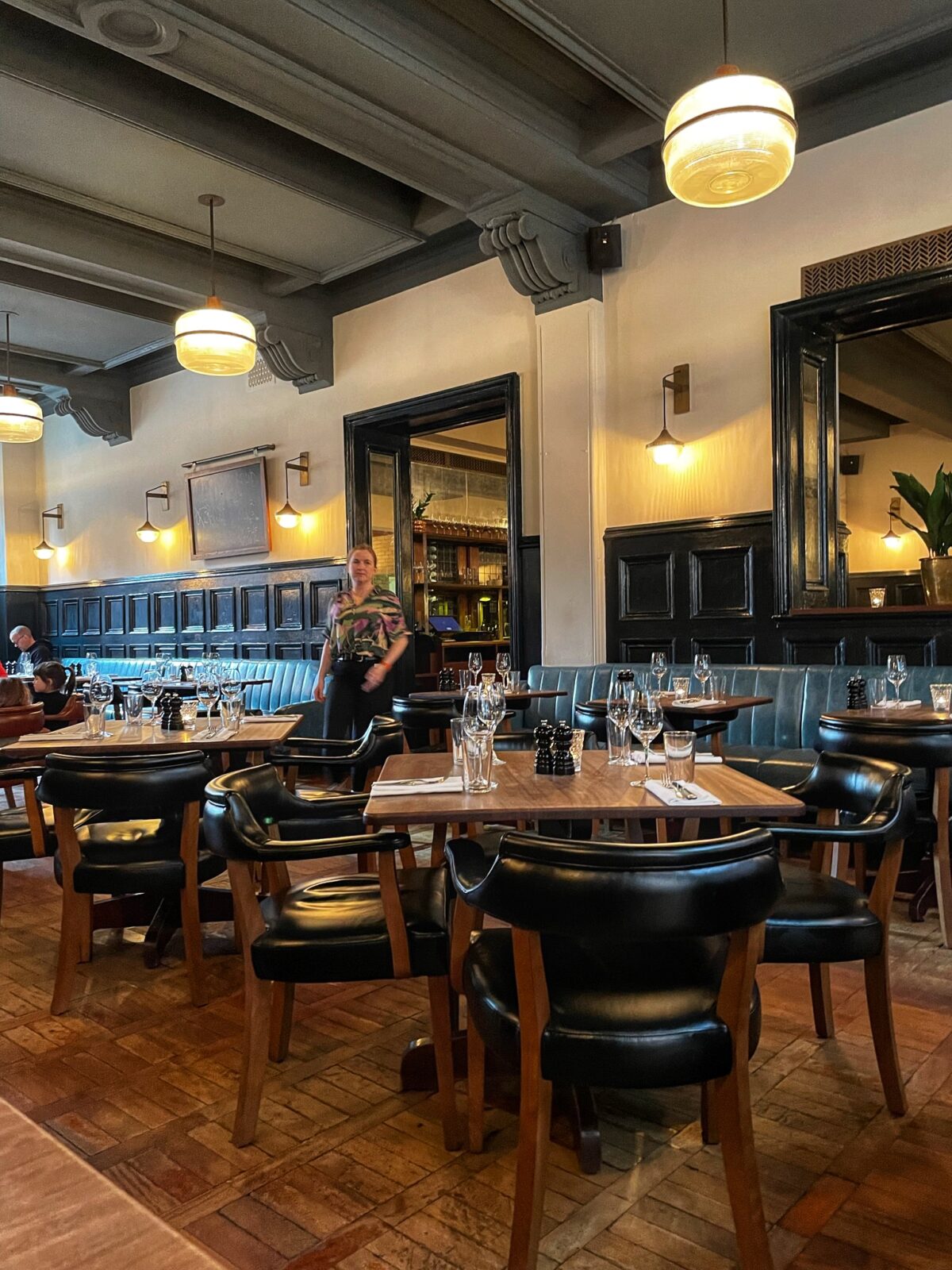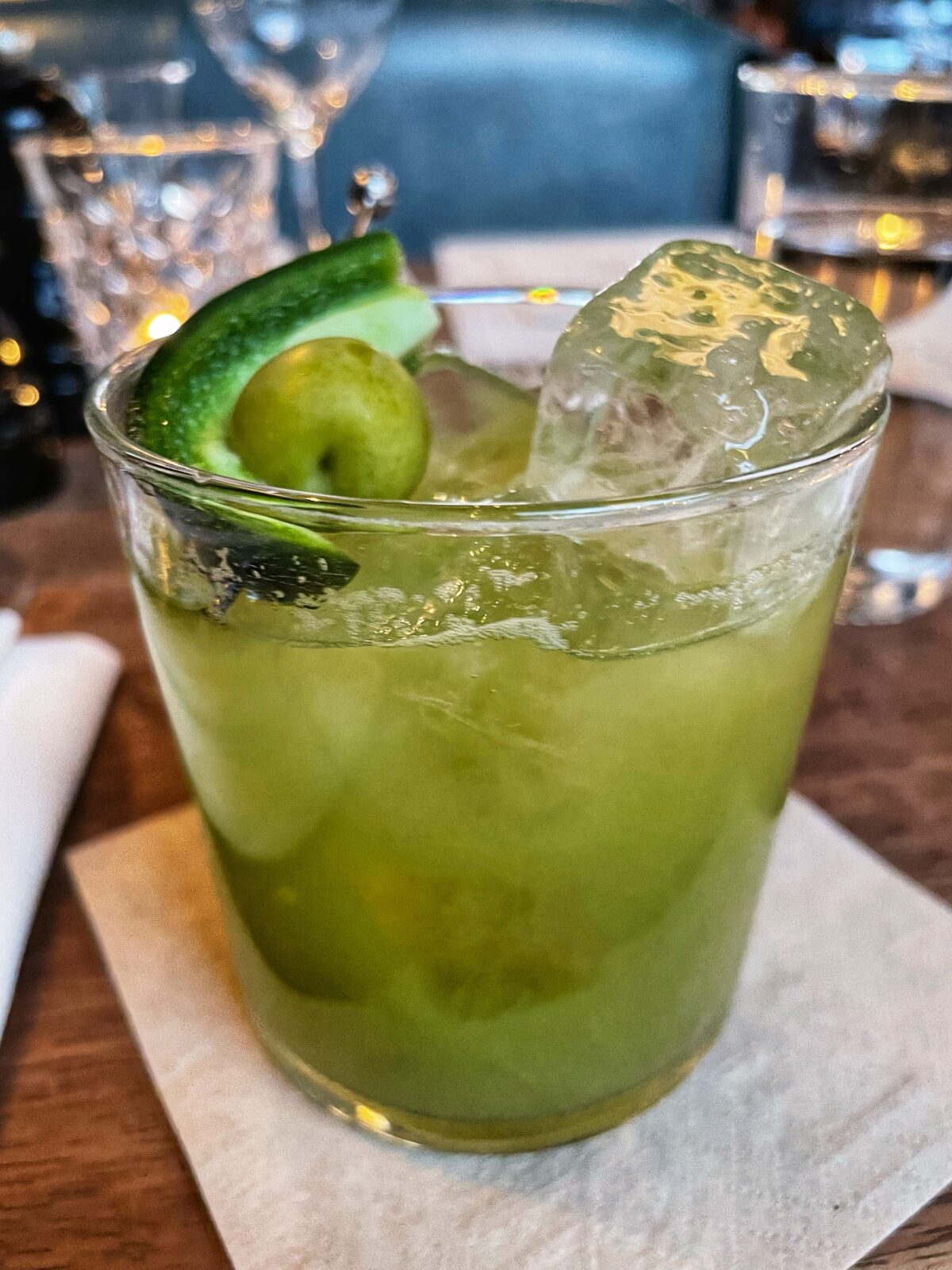 Washed down with cocktails from the bar including a Green Snapper made with Pod Pea vodka, green tomato, jalapeno and lime, followed by a glass of Pinot Noir and a box of Hawksmoor's own salted caramel chocolate tributes, this makes for the perfect Sunday lunchtime outing.
Read more: Celebrity nightclub haunt Panacea to reopen in Manchester years after closure
Frankly, you really can't go wrong here. From the food, to the friendly service, to the bar offering, it's not hard to see why this Manchester restaurant is the undisputed king of the Sunday roast – and then some.
Featured image – The Manc Eats