Eats
You can now get a full English in a loaf of bread at Ancoats General Store
Bread and Bowl has just moved into the kitchen at Ancoats General Store with some naughty fry-ups, loaded hash browns and more.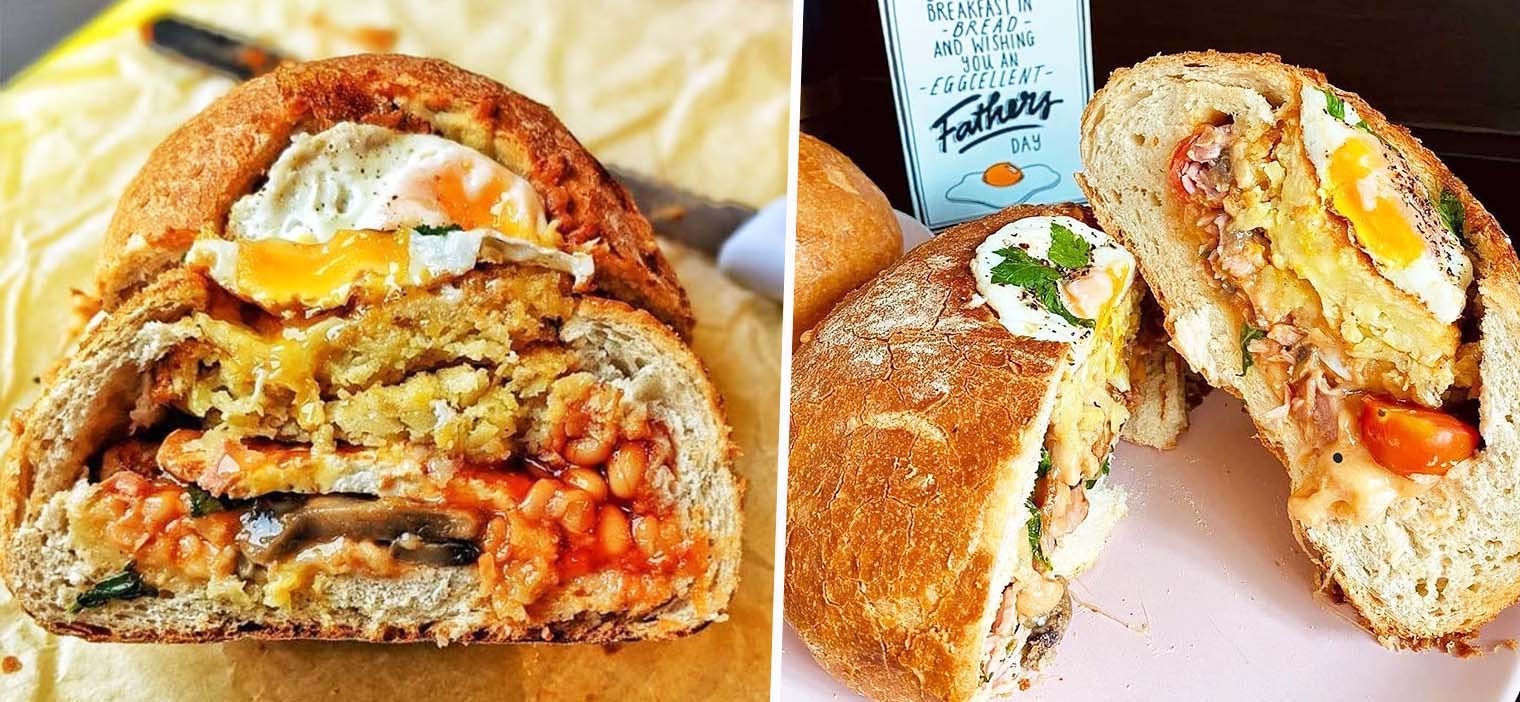 This week, Ancoats General Store has welcomed a new kitchen takeover from Bread and Bowl – home of one of Manchester's naughtiest fry-ups.
Stuffed inside a giant loaf of hollowed-out bread, owner Charlotte's breakfast bread bowls became something of a hungover lockdown sensation in 2020 and we haven't been able to stop eating them since.
Filled with fry-up favourites like high-grade local sausages, crispy streaky bacon, beans, cheese, mushrooms, grilled tomatoes and hash browns, they look seriously impressive. They're also seriously filling.
With a range of dishes designed 'for the greedy', alongside Charlotte's famous Full English bread bowls, you'll also find a brand new sandwich menu.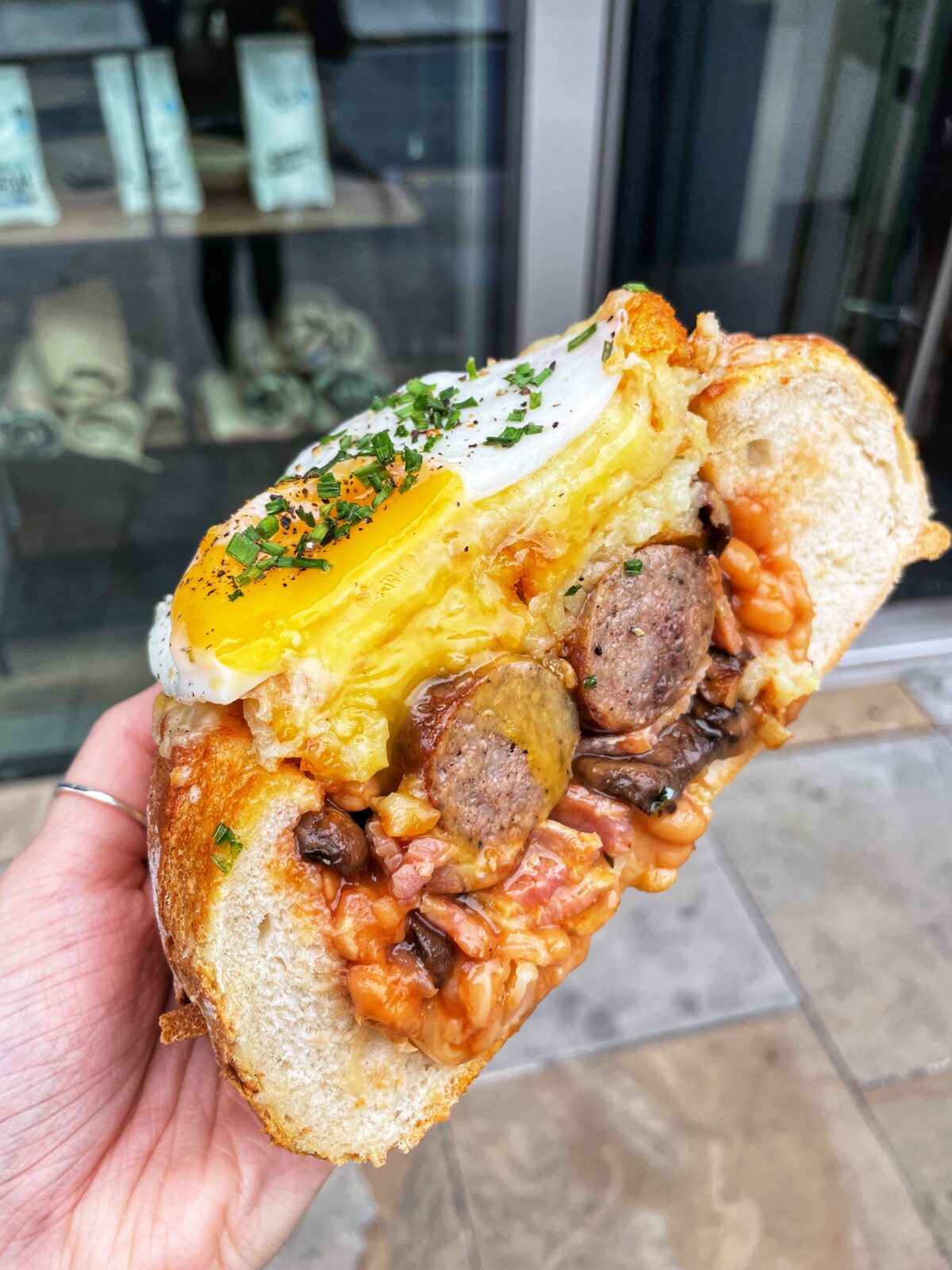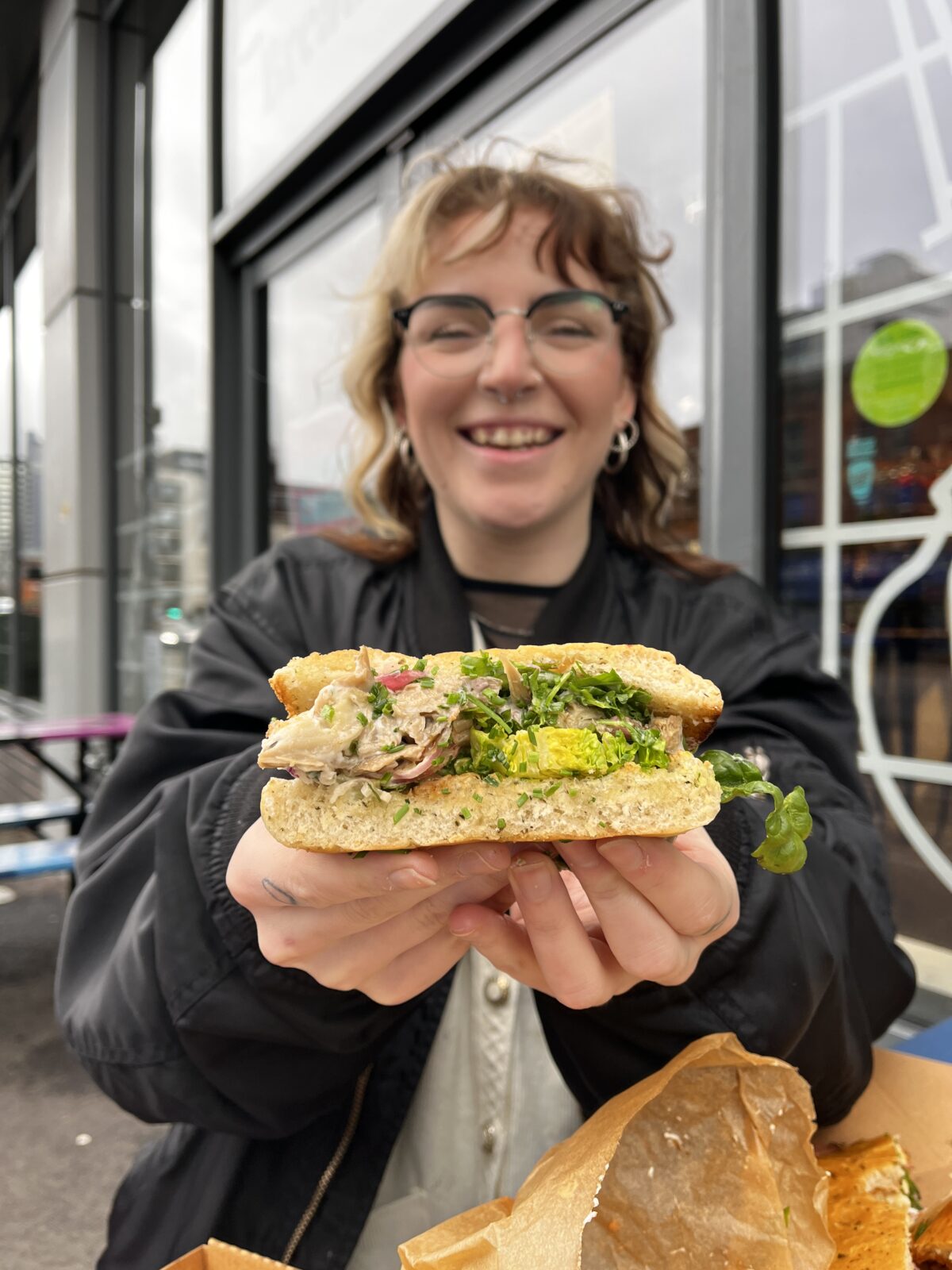 Featuring breakfast burritos and all-day butties like the brilliantly-named 'Meat Sweats' – a combination of salami, ham, bacon, Lancashire cheddar, mozzarella, rocket, homemade pickles and 'secret sauce' – there's plenty to get stuck into.
Think sambos on 'big ol' foccaccia' stuffed with the likes of buttermilk chicken and buffalo hot sauce, and fish fingers with homemade tartare sauce and mushy peas, plus chunky chips, loaded hash browns and staple breakfast butties.
Read more: Archie's has installed a bright pink train carriage at its original burger bar
The kitchen is also vegan-friendly, with plant-based alternatives available for non-meat eaters like the 'Not a Chicken Butty' which features oyster mushroom baked in a special spice blend with vegan mayo, onions and tomatoes.
Read more: There's an apple crumble stall with unlimited custard under the Mancunian Way
Initially opening at The Tavern (now The Lawn Club) in February 2020, she's moved from pop-up to pop-up and can now be found at Ancoats General Store slinging out top-tier butties for the foreseeable.
To find out more, check out Bread and Bowl's Instagram page here.
Featured image – Bread and Bowl