Feature
Manchester student starts 'side hustle' selling houseplants to help improve peoples' mental health
RootsNShoots may be the brainchild of an MMU Environmental Science student, but it's about so much more than just selling plants.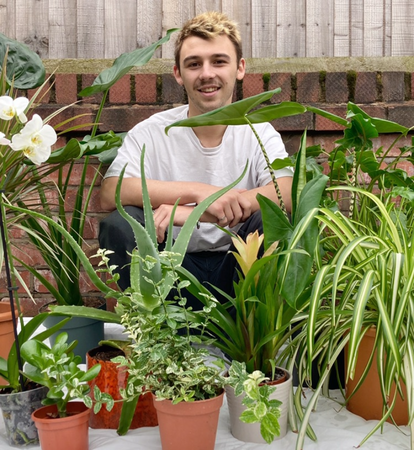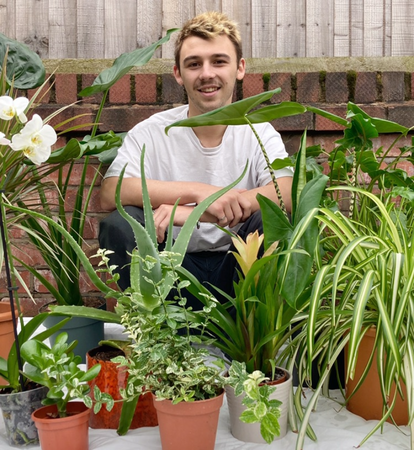 There's no denying that houseplants are enjoying their moment right now.
While it's true that they cannot even remotely be considered a new phenomenon, with early historical records appearing to suggest that ornamental and fruiting plants were potted indoors by those as early as the Ancient Egyptians, Ancient Greeks, Sumerians, Romans and even in ancient China, the popularity of houseplants has been on a sharp rise over the past few years.
If that rise wasn't sharp enough as it is though, along came lockdown.
As the country was placed under COVID-safe restrictions, and the public told to "stay at home" for the foreseeable, the upward trajectory of houseplant popularity grew astronomically, with dedicated retailers all across the country reporting a significant surge in sales over the last 11 months.
Even as much as a whopping 500% increase for one retailer, according to The Telegraph.
So, what is to account for such rise then? Well, it's simple. For those stuck at home, which has been the vast majority of us at one point or another, houseplants have seemingly offered a way of brining the outside in, a way of injecting greenery into our homes, and not to mention, they have provided the perfect pastime and place to focus our attentions.
A prominent link between the keeping and tending to of houseplants, and positive benefits for our mental health, has also been identified.
And it's the latter concept that has particularly resonated with one Manchester-based student.
Sam Garrington – a third year Environmental Science student at Manchester Metropolitan University – shares in the nation's burgeoning love for houseplants to such an extent that he decided to start his very own "side hustle" selling them.
Alongside his studies, Sam founded the independent online houseplant nursery RootsNShoots from his Withington home last summer, and has been supplying homegrown, hand-potted and organic houseplants at affordable prices ever since.
His main aim was to provide people with "beautiful plants that will aid the aesthetic of any room", but this start-up is about so much more than just selling plants.
"I want to improve mental health, without breaking the bank." Sam told The Manc.
"We operate with small batches of plants that are rooted from cuttings and then potted, and customers receive plants in the adolescent stage of growth, which provides the benefit of being able to watch your very own plant baby grow up."
He continued: "Since starting at university, I've wanted to run my own business on the side of studying, but kept putting it off and never took the plunge [and] to be honest, even though I've always loved house plants and have loads of my own, I never really planned this and kind of just fell into it instead".
"It all started back in the summer of 2020 when I was gifted 20 spider plant babies.
"I rooted and potted them up, and then couldn't decide what to do with them all, so I just posted about them on the main student Facebook page [Manchester Students' Group], only expecting a couple of interested people to message me, but to my surprise, all 20 had been taken within half an hour and I even had people offering to pay for them once I'd told them that I'd already promised them to other people.
"This was the birth of RootsNShoots".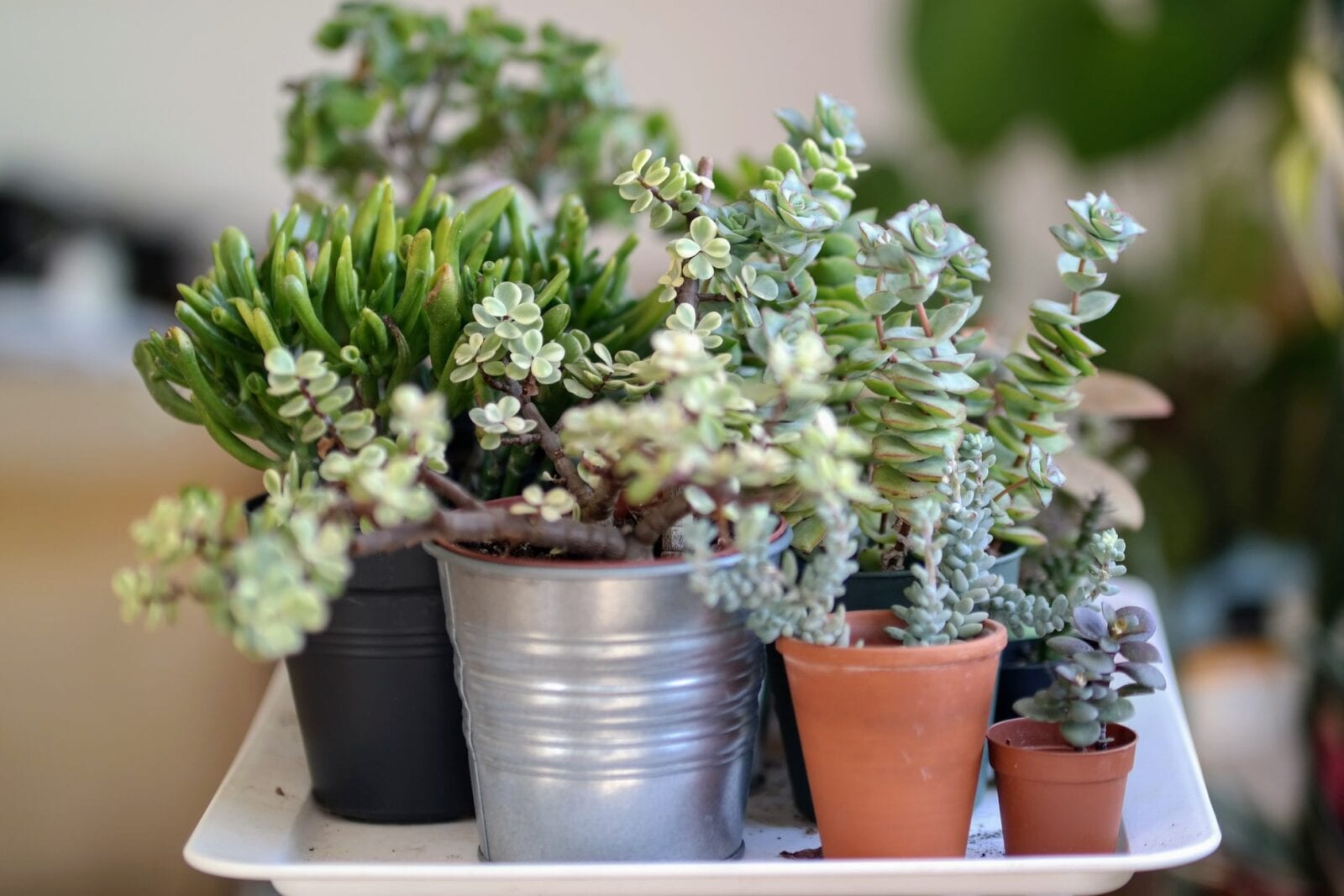 And what a journey it's been in such a short space of time.
Sam continued: "From there, I started potting up all the cuttings I could get my hands on and kept posting on Facebook until it got to the point where I needed to solidify my progress and start a properly-branded business.
"All my stock remains homegrown and hand-potted in small batches of whatever is available to me, but now I've invested in grow lights and shelving, as well as branded paper bags.
"I've even had people who went home to their parents for lockdown ask me to send them plants via the post."
While the chance to spread his love for houseplants and their benefits among the student population, and eventually as far and wide as possible, is what's at the heart of RootsNShoots, Sam is also keen to demonstrate and help fly the flag for young people with entrepreneurial spirit too.
"I really endorse the sense of community within the student population," Sam continued.
"I believe we are stronger as a unit and I'm sick of the stereotypical view that 'students do nothing but study and party', when in fact, many of us pursue creative and entrepreneurial avenues to prove we are much more than just students".
With the popularity of RootsNShoots continuing to develop by the day though, where does Sam see his "side hustle" heading in the future?
"In all honesty, I'm just taking things gradually and seeing where it ends up." he admitted.
"I don't particularly see this as a job and much more as a hobby.
"I love plants and want other students to discover the beauty of foliage, so at the moment, I see this as a way to get some extra money to supplement my loan and to help pay for my own plant addiction".
He continued: "It's hard to say where I see it going in the future as it's so dependent on where I end up after graduating, but I'm eventually planning on launching an online store and doing postal deliveries, which means I can target a much larger customer base than just the students of Fallowfield.
"I've also recently started offering terracotta pots that are designed and hand-painted by my housemate who studies Fine Art at MMU too, which have turned out to be very popular and work well with the vibe I'm trying to convey.
"Regardless of what happens after I graduate though, I'll always find a way to spread my love of houseplants".
___
You can find more information about RootsNShoots, as well as view the plants in stock and place your orders via the company's Instagram account here.