Feature
Manchester Mind: The charity fighting for better mental health, 30 years and counting
Mind has been providing an essential mental health service for three decades - and is now holding the city's hand through the biggest crisis in living memory.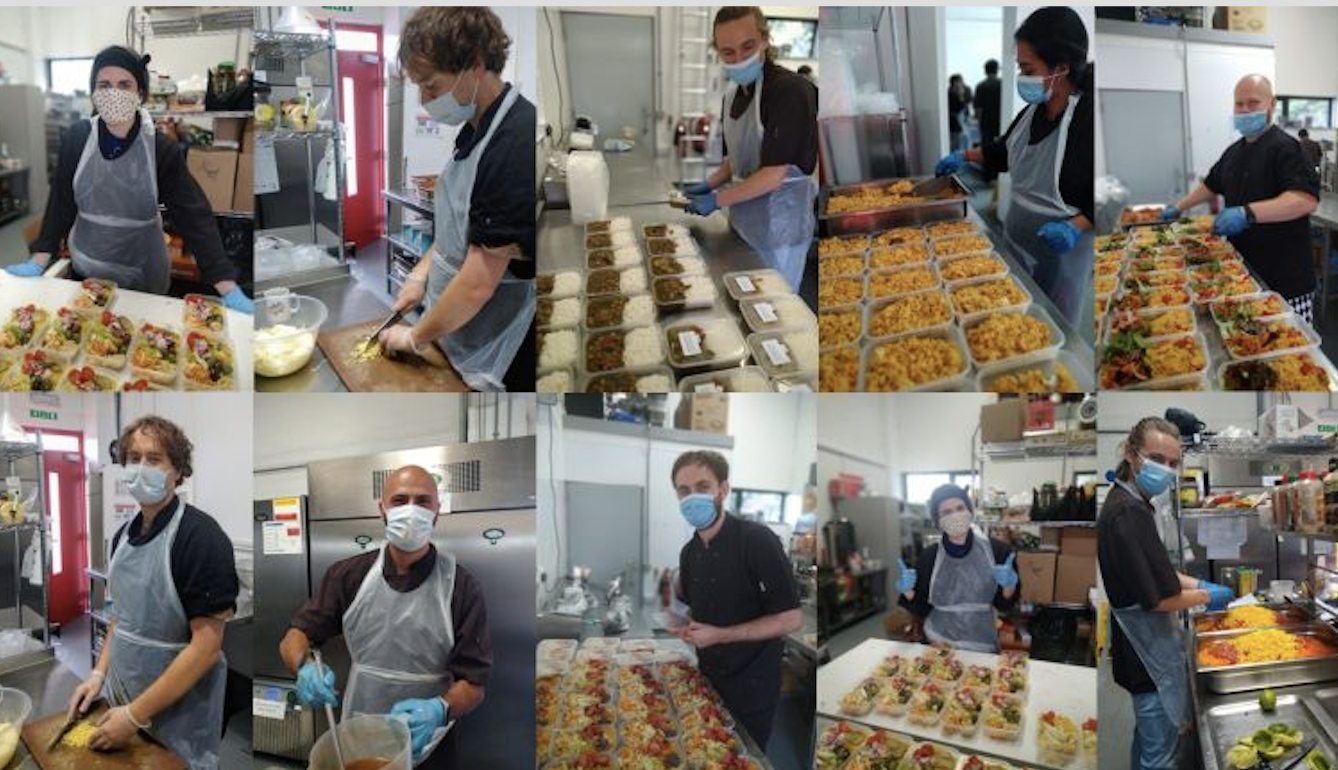 For too long, Hulme went unheard.
Pleas for help came from beyond the Crescent-shaped skyline hanging heavy over Manchester's most dilapidated neighbourhood. But they all fell on deaf ears.
A disastrous social housing experiment had left an entire community abandoned on the doorstep of the city for years.
But then, in 1989, some people started listening.
A cluster of of mental health workers moved into the Z-Arts (originally the Zion Arts Centre) building on Stretford Road, setting up a support group called the Hulme Action Research Project (HARP).
Suddenly, residents had someone they could talk to.
It changed everything.
In the years that followed, Hulme clambered back to its feet, and that little support group morphed into one of the biggest, most important charities in the region: Manchester Mind.
During the past thirty years, Manchester Mind has reached beyond its inner-city suburb origins and right across Mancunia – providing vital services to thousands of people living in the borough.
Today, the organisation is holding the city's hand through the biggest crisis in living memory.
Research revealed over half of adults (60%) and two thirds of young people (68%) experienced a dip in mental health during lockdown. Those who experienced mental health problems in the past felt them resurface, whilst others began to suffer the pangs of depression and anxiety for the first time.
Mentally, Manchester has suffered more than most. But given the circumstances, this perhaps shouldn't come as such a surprise.
The arrival of World Mental Health Day means we're 284 days into 2020. For 175 of these, Mancs have been banned from seeing loved ones.
Other than a three-week window in July where it was deemed 'safe' to see friends and family, local residents have been urged to avoid any social interaction outside their bubble for six months.
Some people shielding have been unable to visit family since March 23. That's 201 days of no face-to-face contact.
When these sobering stats are laid bare, it's a wonder how we're all still trudging on at all.
Mercifully, we have Manchester Mind.
The charity has carried a troubled region through the initial phase of the pandemic and is now helping residents ride a grim second wave by providing a huge variety of essential services.
These range from The Listening Ear (allowing young people and adults to make telephone appointments with staff) and mental health guidance to food projects – delivering freshly prepared ready meals for people struggling with access to items either due to loss of income or isolation.
Manchester Mind has also got peer support available via video chat and support in place for young people – with one Mental Health Practitioner actually setting up a makeshift office from home to guarantee students across four schools in Manchester always had someone to talk to.
World Mental Health Day is approaching at a poignant moment – and the charity is calling it "biggest yet".
To mark the big day, Manchester Mind has struck a partnership with wellbeing and music festival Headstock – hosting a two-day virtual event with a stellar lineup starring huge performers and talks from the likes of Ricky Hatton and Brandon Block.
Manchester Mind had previously collaborated with Headstock to stream an incredible Ian Curtis tribute back in May.
The charity also embraced the hashtag #NeverMoreNeeded as part of an initiative to connect with more people in quarantine. And ahead World Mental Health Day, Manchester Mind has launched another campaign: #DoOneThing.
This initiative is dedicated to getting everyone involved in boosting mental health in Manchester by taking a single action – whether that's reaching out to a loved one, starting a fundraiser, or sharing a story.
As we head into what's being referred to as "a difficult winter", Manchester Mind is under no illusions as to the scale of the challenge ahead.
But the organisation is facing this task head on with tenacity, commitment, but most importantly of all, positivity.
"The important thing to remember is that things can get better, and they will – even if it doesn't feel that way," Sam Harwood, Manchester Mind's Communications Manager, tells us.
"If you know someone who's struggling – reach out. Ask them if they're ok. But most importantly of all – listen.
"Listening without judgment is a powerful thing – especially when you don't just jump in with advice."
Surprisingly, the anticipated surge in phone calls at the dawn of the pandemic did not materialise.
Perhaps Manchester was too busy scratching its head and trying to figure out what was going on rather than getting lost in its own thoughts.
Either way, Sam says the quiet period was something of a blessing – enabling Manchester Mind staff to take a beat, get set up remotely, and ensure they could continue providing services when demand would inevitably soar again.
Measures were also put in place to check on employees' own mental wellbeing – particularly when anxiety spread throughout the region and the charity soon found itself busier than ever.
"We know that many people have developed new mental health problems as a result of the pandemic and, for some of us, existing mental health problems have gotten worse," explains Sam.
"But 90% of our services have been able to continue remotely – we've done our best to make sure we can support as many people as possible."
Manchester Mind's herculean efforts have not gone unrecognised – but Sam acknowledges there's still much more work for them to do.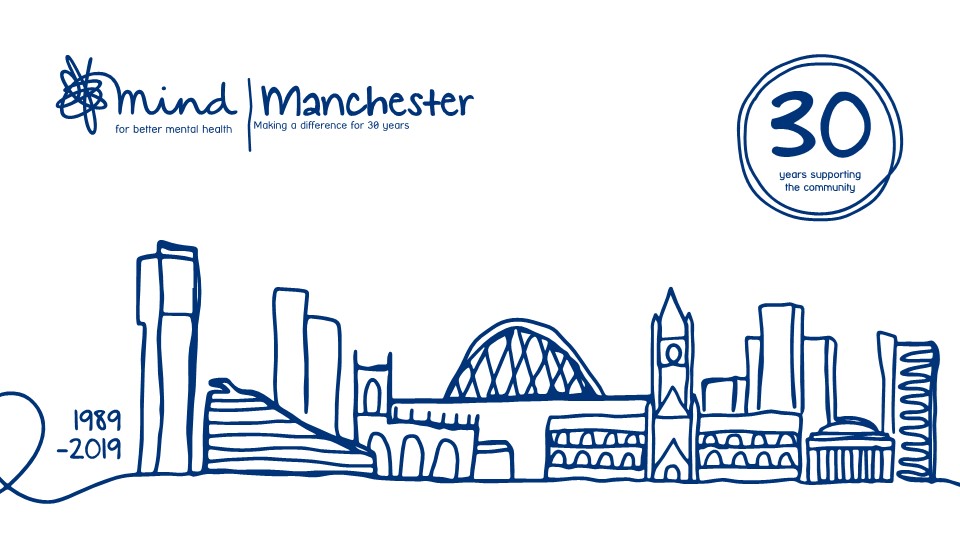 "There's always been underinvestment in mental health," she says.
"There's still a lack of understanding and stigma. Men, for example, may be scared they'll just get told to 'man up'.
"But this virus has shone a light on the importance of wellbeing."
"As our CEO Elizabeth Simpson talked about recently, this pandemic is a defining moment for Manchester and mental health awareness.
"We need to learn from this; we don't want to go back to how things were before. It's an opportunity to reflect on how to do things better, adapt and change."
We all miss our families. We all miss our friends. We all miss living, full stop.
But even in the most unsettling of times, none of us are ever alone.
Not with Manchester Mind just a phone call away.
Speak to the amazing team at Manchester Mind on 0161 769 5732, Monday to Friday. You can talk to them about anything – whether you've got a friend in need or you're experiencing problems of your own. Learn more via their website.