Feature
The 5 best chippies in Greater Manchester according to you
Feature
Peter Kay Live at Manchester AO Arena – times, tour dates, tickets and more

Daisy Jackson
Peter Kay will finally make his long-awaited return to the stage this week with a massive UK tour.
The beloved Bolton comedian is set to play a whopping 42 dates here in Manchester, as well as a monthly residency down in London at the O2.
His AO Arena dates begin on Friday 2 December and will run all the way through to 2025 (yes, really).
Peter received widespread praise when he announced his tour and promised to keep ticket prices low.
He said: "It's good to get back to what I love doing best, stand-up comedy and if there's ever a time people need a laugh it's now.
"And with the cost of living at an all-time high, ticket prices are starting from £35. The same price they were on my previous tour in 2010. "
But naturally, after he largely disappeared from public appearances several years ago, his return drove insane demand.
Peter Kay could barely keep up with demand from excited fans (who briefly broke the internet) and new dates kept getting added.
If you're lucky enough to have bagged a ticket, here's what you need to know.
What are stage times for Peter Kay at AO Arena?
As usual with the AO Arena, doors will open a bit before the show begins, and fans are advised to allow plenty of time to get through security and to find their seats.
The doors to the venue will open around 6.30pm.
Peter Kay's actual show will start at 8pm prompt.
What dates will Peter Kay play at the AO Arena?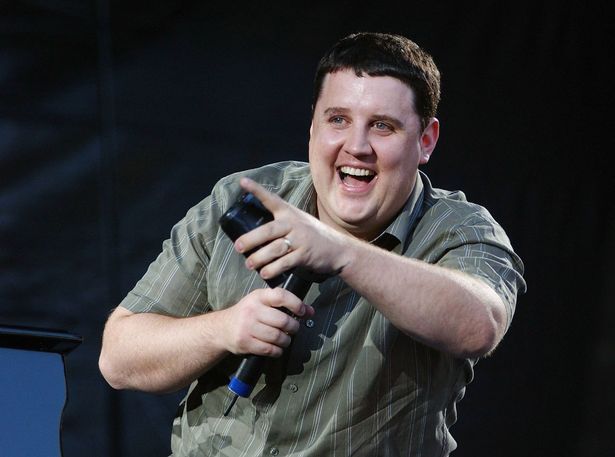 A lot of dates. Many many dates. Dates as far as the eye can see. Here they are:
2-3 December 2022
22-23 September 2023
19-20 October 2023
5-6 November 2023
1 December 2023
26-27 January 2024
9-10 February 2024
8-9 March 2024
5-6 April 2024
17-18 May 2024
14-15 June 2024
26-27 July 2024
23-24 August 2024
20-21 September 2024
18-19 October 2024
1-2 November 2024
29-30 November 2024
20-21 December 2024
10-11 January 2025
8 February 2025
5 April 2025
17 May 2025
21 June 2025
25 July 2025
Can I still get tickets and how much are they?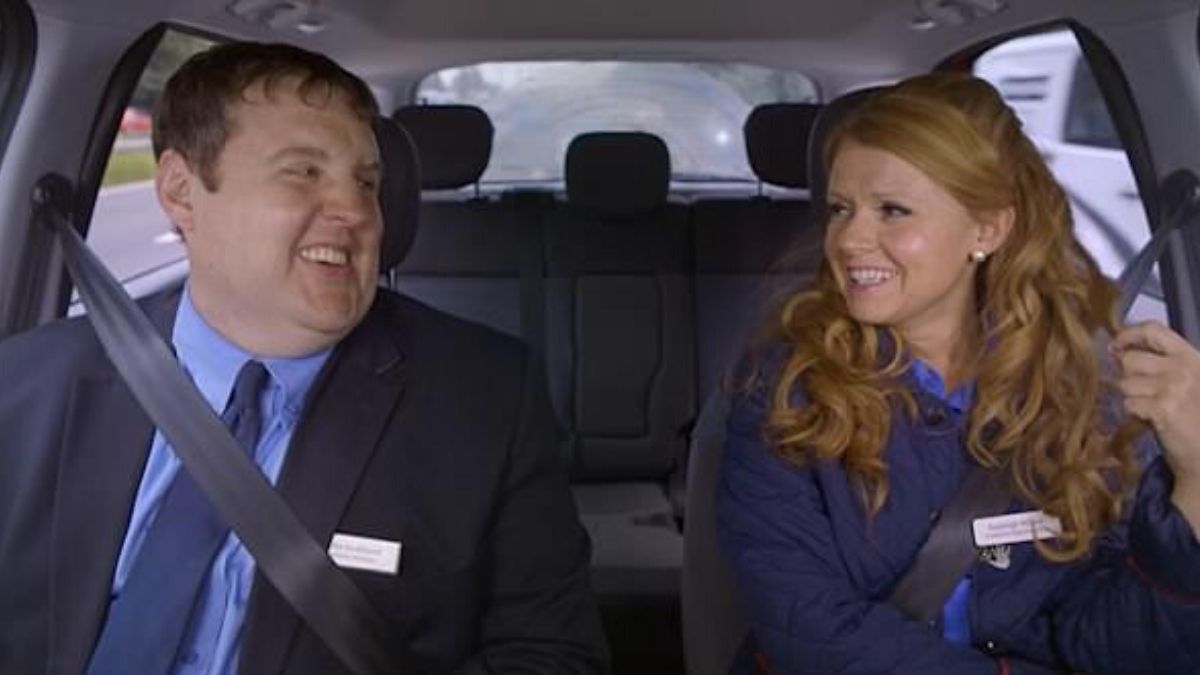 Ooooh you might struggle if you want to go any time soon.
The demand for Peter Kay's return was so high that several ticketing platforms crashed and he added tonnes of new dates to try and cater to all his fans.
There are still tickets available for later shows all the way in 2025 if you're happy to wait that long.
Your best bet for an earlier date is to keep an eye on official resale sites, and be careful that you're getting a genuine deal.
Tickets start from £35 and go all the way up to £50, £65 and £135 – you can buy yours from See Tickets here.
Seating plan for AO Arena Manchester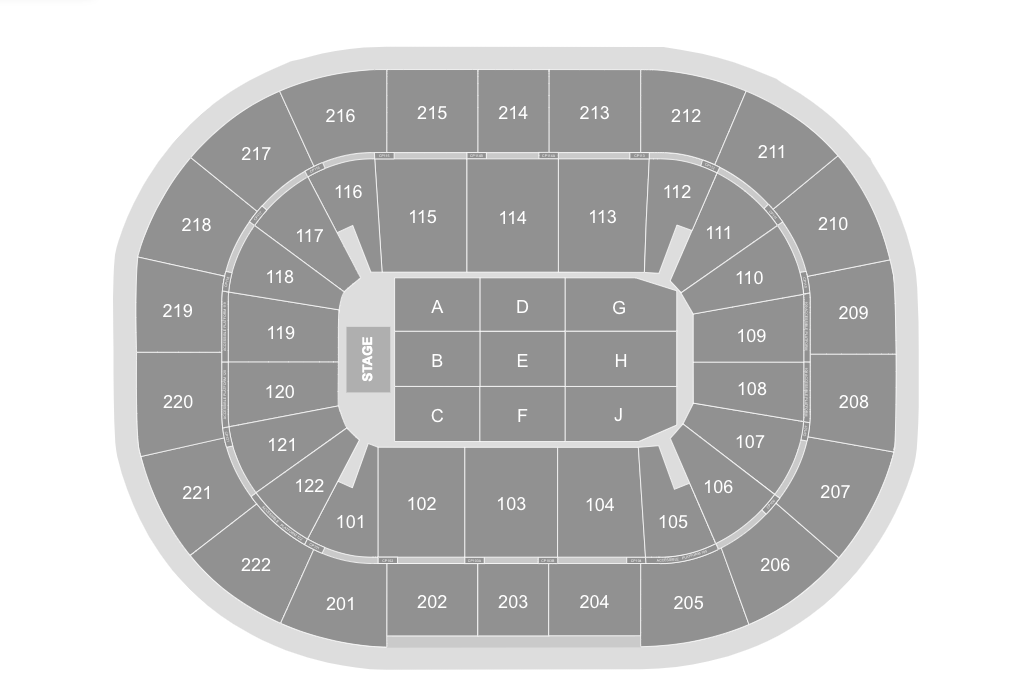 According to Ticketmaster, this will be the seating plan for the AO Arena for Peter Kay's gigs.
It's a fully seated tour but every block is set to be in use.
Venue security and requirements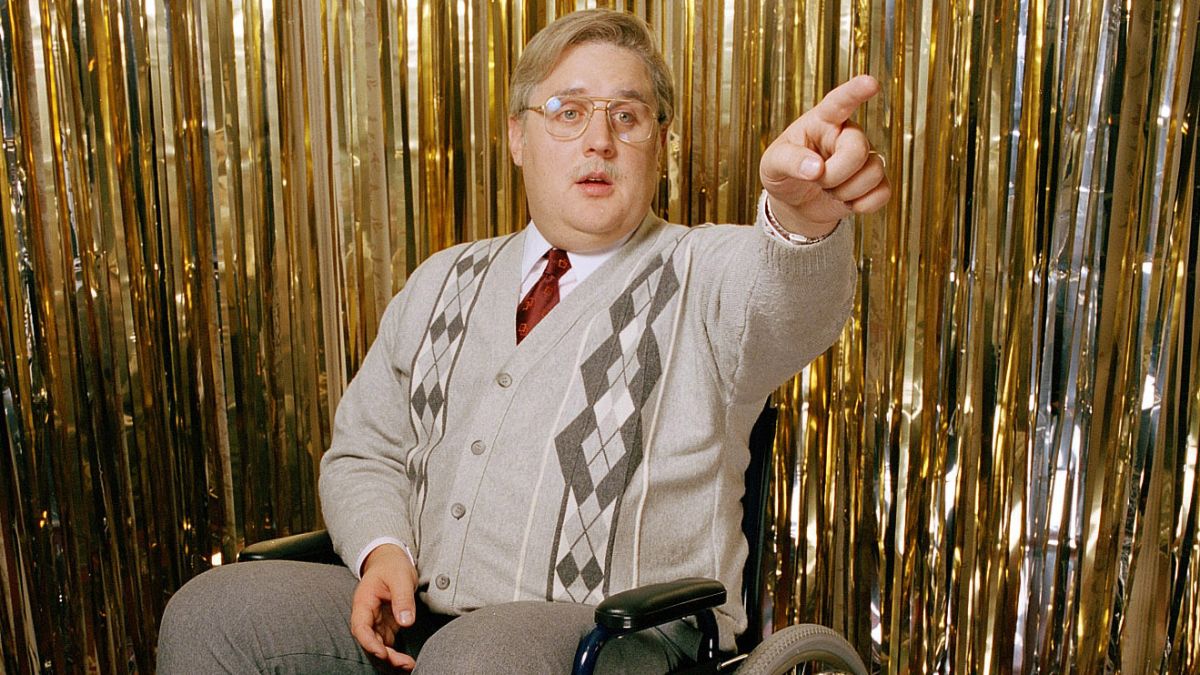 The show is strictly for people aged 15+.
The AO Arena has a few strict policies to keep gig-goers safe, so make sure to check entry requirements carefully before you travel.
For example, only one small bag per person is allowed, and bags like backpacks, travel cases and laptop bags are not permitted inside the arena.
All bags are scanned on entry to check for prohibited items like laser pens, flares, projectiles, weapons, drugs and alcohol, and even selfie sticks.
Featured image: Publicity picture
Feature
Man uncovers long lost photos in charity shop depicting historic suffragette march

Georgina Pellant
Whilst digging away in a charity shop, a man has uncovered a set of old Victorian era glass slides depicting what appears to be Women's Sunday – a suffragette march held in London, organised by Moss Side's own Emmeline Pankhurst's Women's Social and Political Union (WSPU).
Amongst a heap of slides that appear to be taken sometime around the early 1900s, one depicts a large group featuring women in the signature stripy hats worn by the protest group.
What's more their new owner, Ray Newman, has even suggested that one of the photos may depict Emmeline Pankhurst herself.
Writing on Twitter, he shared a thread of the images with his followers: adding short commentary to each one.
One the photo in question, he comments: "If you zoom in on the woman in dark clothing seen looking towards the camera from between two PCs she looks like Emmeline Pankhurst, or am I fooling myself?"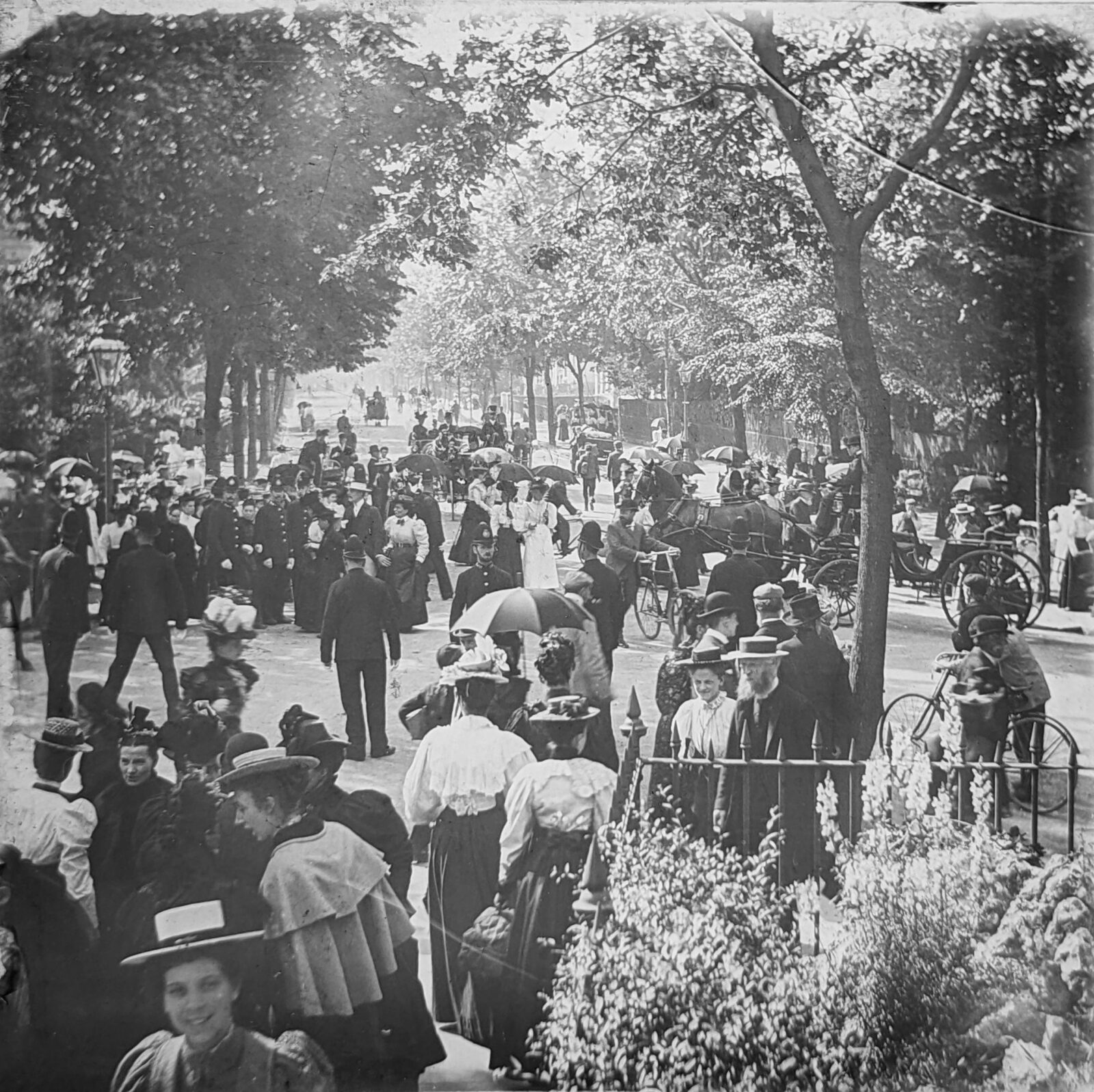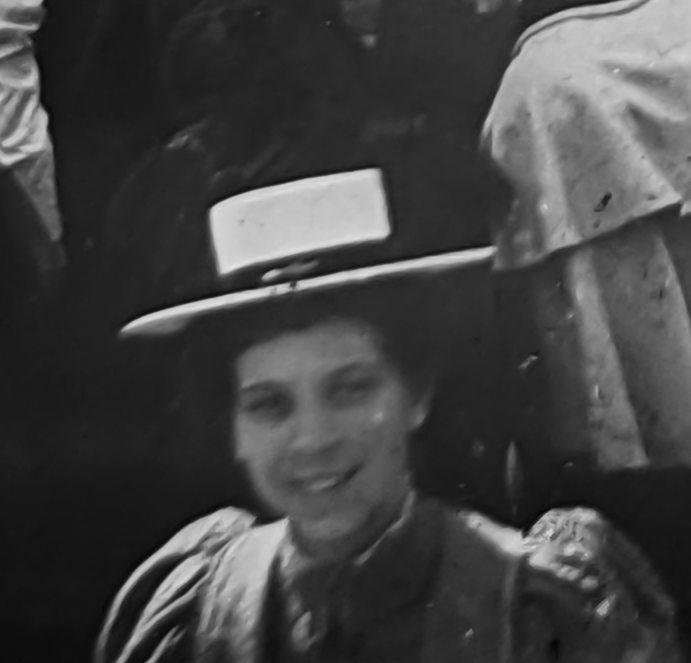 Others have chimed in with suggestions as to the date of the photograph, with one writing: "The boater straw hats plus mutton sleeves equals c.1910."
Given that the Women's Sunday protest was held just two years prior to this in 1908, it does seem possible that this incredibly old photograph has captured one of the biggest moments in the suffragette's history.
The event, organised by Pankhurst's WSPU, featured the organisation's colours (purple, white and green) for the first time in public. In days leading up to the event, over 10,000 scarves in the colours were sold at two shillings and elevenpence each, whilst men donned ties in solidarity.
Held to persuade the then Liberal government to support votes for women, the march is thought to have been the largest demonstration to be held until then in the country – drawing around 30,000 women marched to Hyde Park in seven processions.
Of course, the photos not being dated or marked in any way, it is hard to know if these really are images of Emmeline Pankhurst and the historic march but there are quite a few people online speculating that it could well be.
Several have pointed to the seemingly large police presence (and one person claims to have counted eleven officers), suggesting that that could indeed point to it being a photograph of a large suffragette protest.
Read more: The forgotten Manchester suffragist who inspired a teenage Emmeline Pankhurst
Elsewhere amongst the collection of photos, images show a stately home, school or institution with flamingos outside, what appears to be a boy scout troop or group of cadets armed with rifles, boaters on the water at Alexandra Park, and a number of people posing in period dress.
Writing above a picture that depicts an old British high street, Ray comments on how the glass slides are tricky to scan adding that he had to "do it with my phone against a bright white screen."
He continues: "This is a high street… somewhere… c.1910, I'd guess. I can see a sign for an inn with an 'excellent motor garage' but can't work out any more than that."
Above another, he said: "A stately home, school or institution. There are statues of flamingos on the left. Definitely haunted. (House and slide.)"
Read more: These are the top 20 things Manchester has gifted the world
Offering a fascinating look into a lost world, some of the images are over 100 years old and taken when photography was something of a new art form. Unlike today, when everyone has a camera in their pocket, to own a camera was something of a rarity – making these images even more intriguing.
If you would like to see the full thread of pictures uncovered by Ray, you can do so by clicking here.
Feature image – Ray Newman