Feature
The quirky Manchester brewery with some of the funniest beer names in the city
Having co-founded Cloudwater Brew Co and spent thirteen years at Marble before that, Sureshot's head brewer is as knowledgeable about beer as his wit is dry.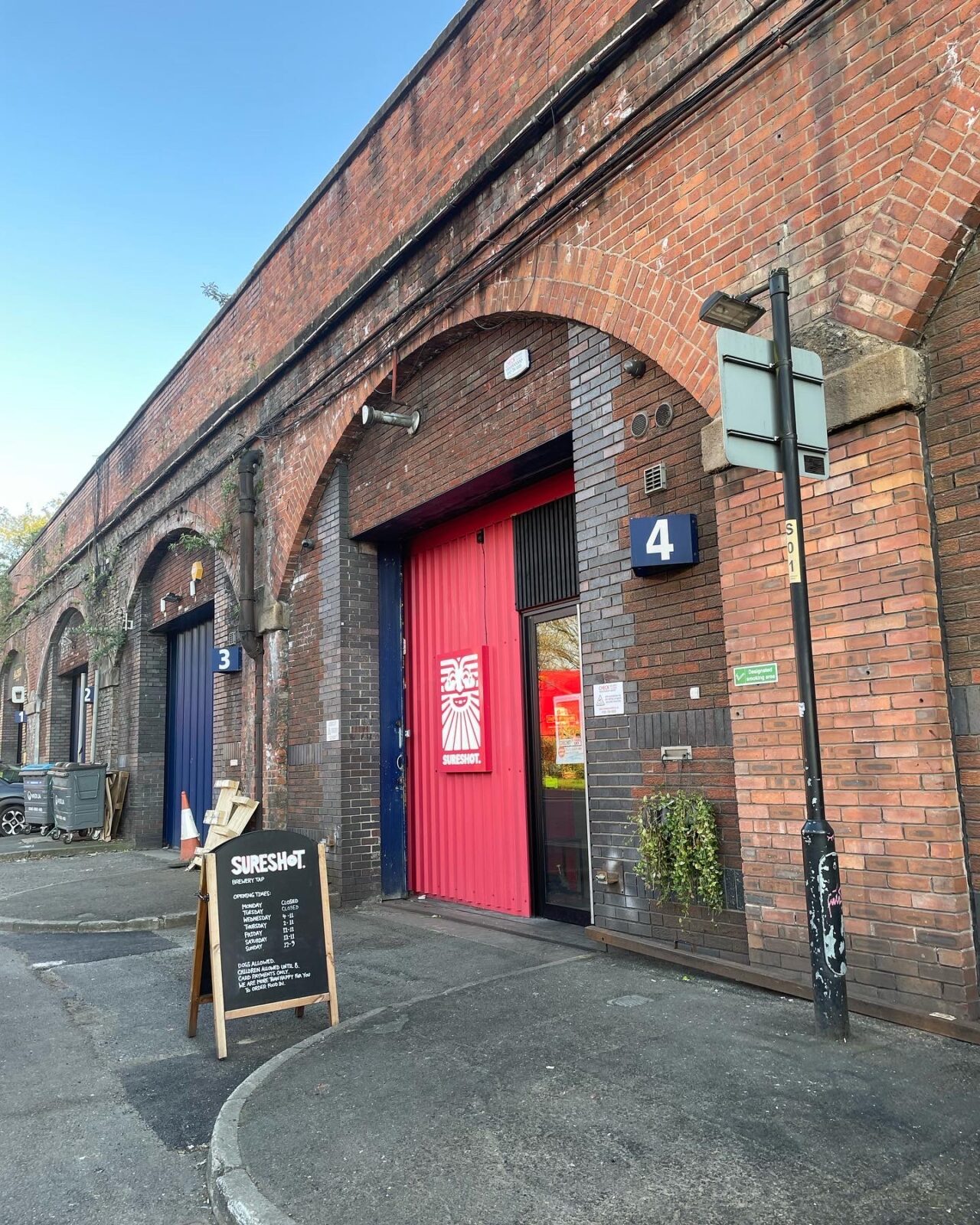 Independent breweries and taprooms have been having a real moment in Manchester.
Over the past decade, there's been a real gold rush with the advent of Piccadilly's beer mile heralding a whole new era for local brewers and drinkers alike.
In fact, the choice nowadays is overwhelming – with some feeling a bit out of their depth given the never-ending element of choice. For others, though, that is the fun of the whole thing.
As a keen beer drinker and taproom fan, it has been a treat to have so many exciting indie breweries springing up in recent years.
Even if a few sadly had to close their doors because of rising energy costs, we've still got plenty left – not least relative newcomer Sureshot, a quirky Manchester brewery with some of the funniest beer names in the city.
Brewed 'from the belly of Manchester', this fairly young brewery is all about not taking itself too seriously. If you were in any doubt, all you need to do is scan its beer list which is chock full of silly names like Have Thee Nowt Moist, Jabroni, Pugh, Pugh, Barney McGrew, Underwhelming Kazoo Party, and (my personal favourite) Eighteen Free Personalised Fridge Magnets.
Some reference TV shows, like the Arrested Development-inspired IPA They're Not Tricks They're Illusions, or the Mr. Blobby-inspired Dunblobbin, promoted by the team at last year's Indy Man Beer Con by one of their team strolling around in a life-size pink, white and yellow costume.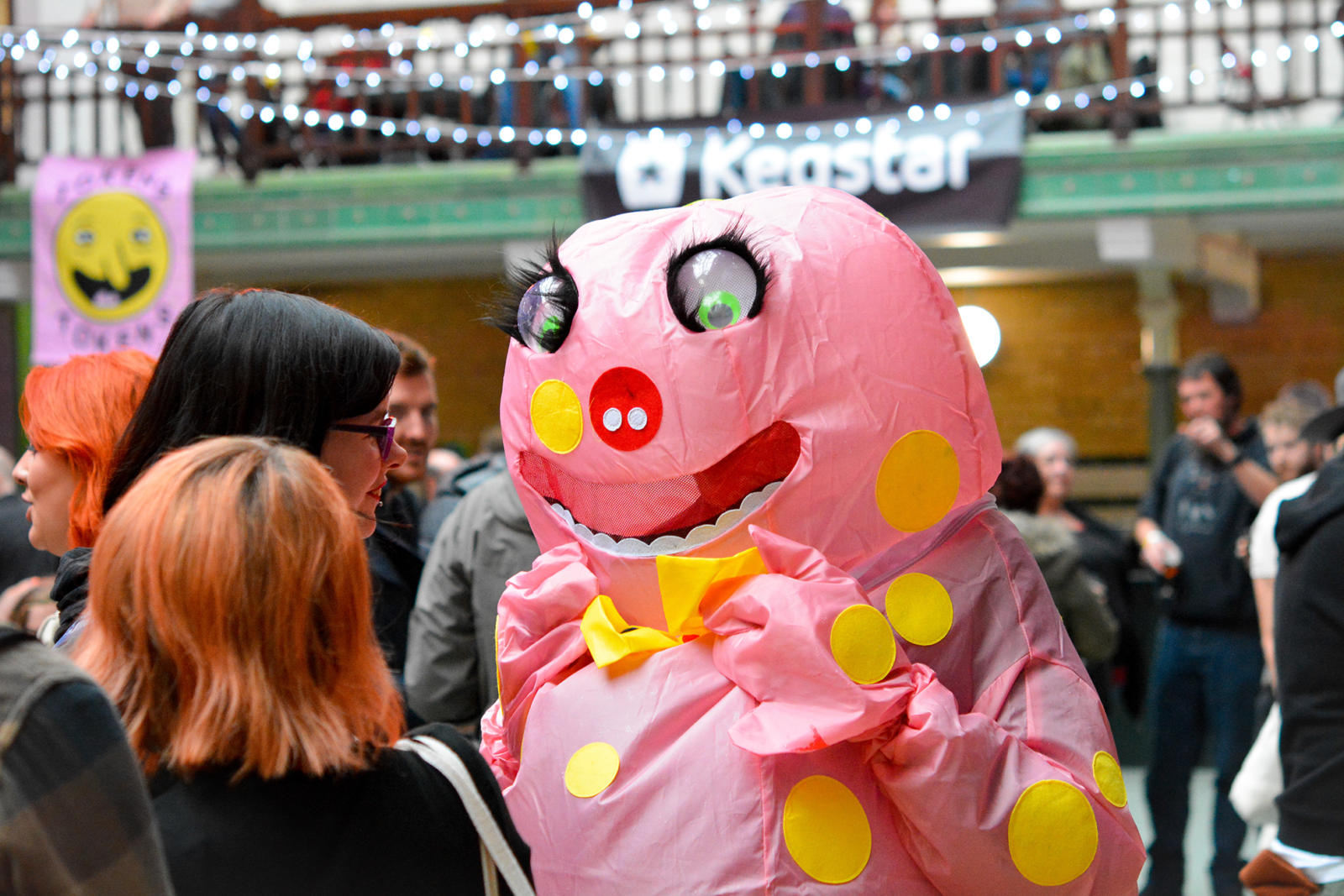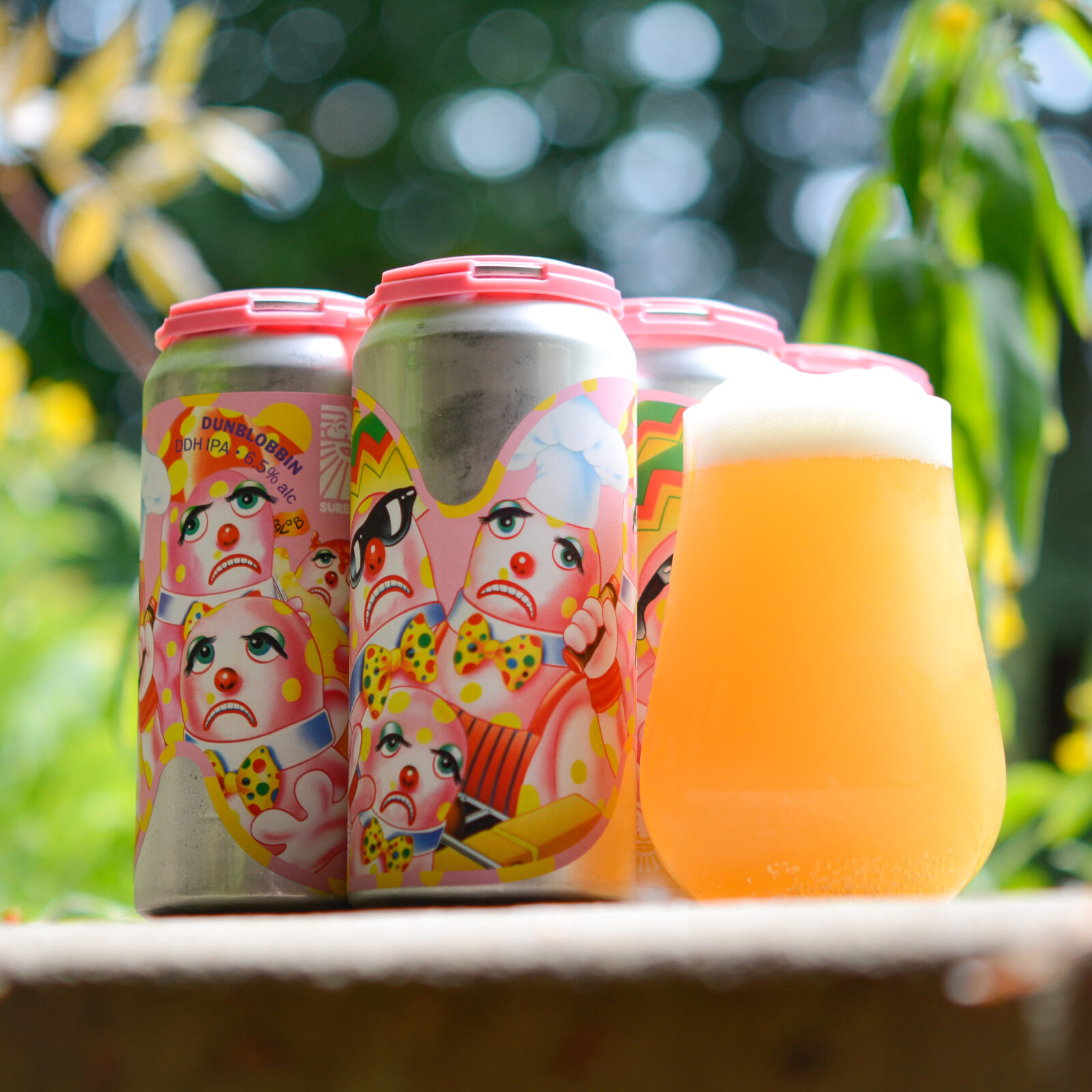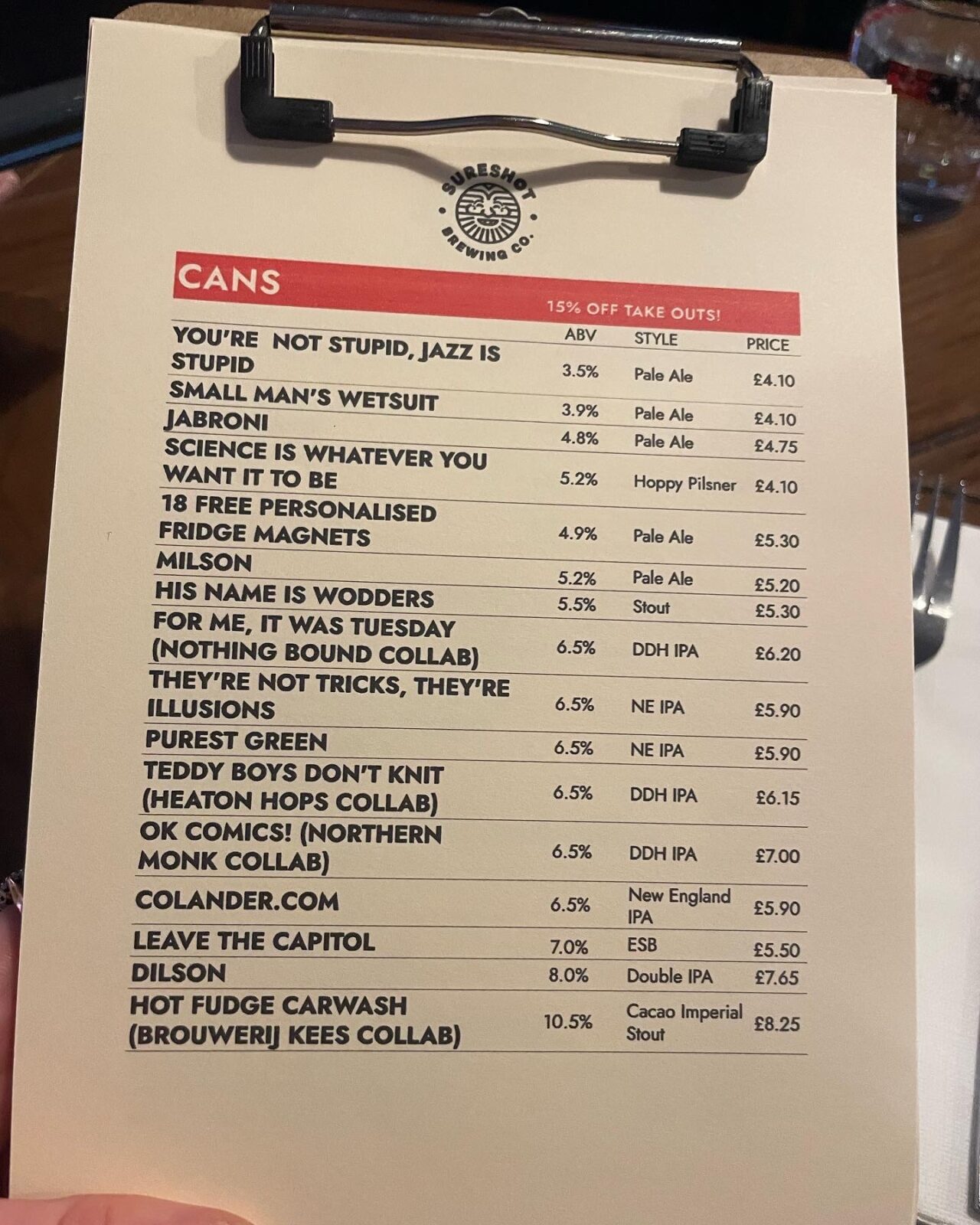 Others are reflective of in-jokes shared by the small brewing team, who manage to churn out tens of thousands of pints a week according to head brewer James Campbell.
With decades of experience under his belt, James is as knowledgeable about beer as his wit is dry. The result is that in just three years Sureshot has cemented itself firmly in the ranks with some of the city's most exciting breweries.
Having co-founded Cloudwater Brew Co in 2014 after thirteen years spent heading up the brewing operation at Marble Beers, James has spent decades living and breathing all things beer, not to mention shaping the direction of some of Manchester's most popular breweries on the way.
Read more: This supper club by a top Manchester chef supports the homeless, one meal at a time
But whilst the beer inside Sureshot's cans is made of serious stuff, everything else about this young, fun brewery is decidedly unserious – and that's the whole joy of it.
Sitting down with James, he outlines his background a little and it soon becomes clear that this is a man who knows his stuff. As he puts it, he's been brewing "since God knows when, I think 96, a long time, yeah."
A serial head brewer at some of the city's most respected breweries, today he runs Sureshot with his business partner Michael.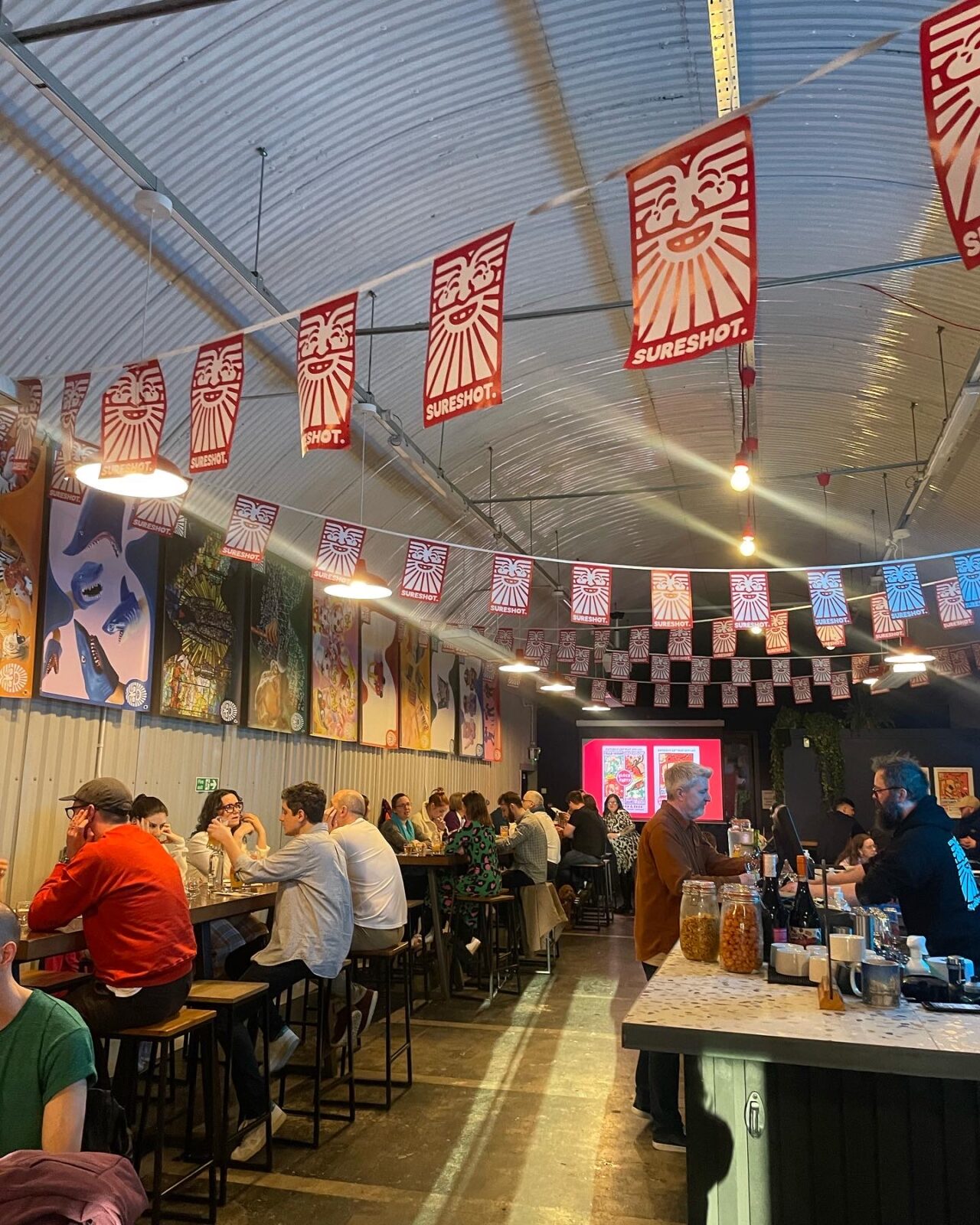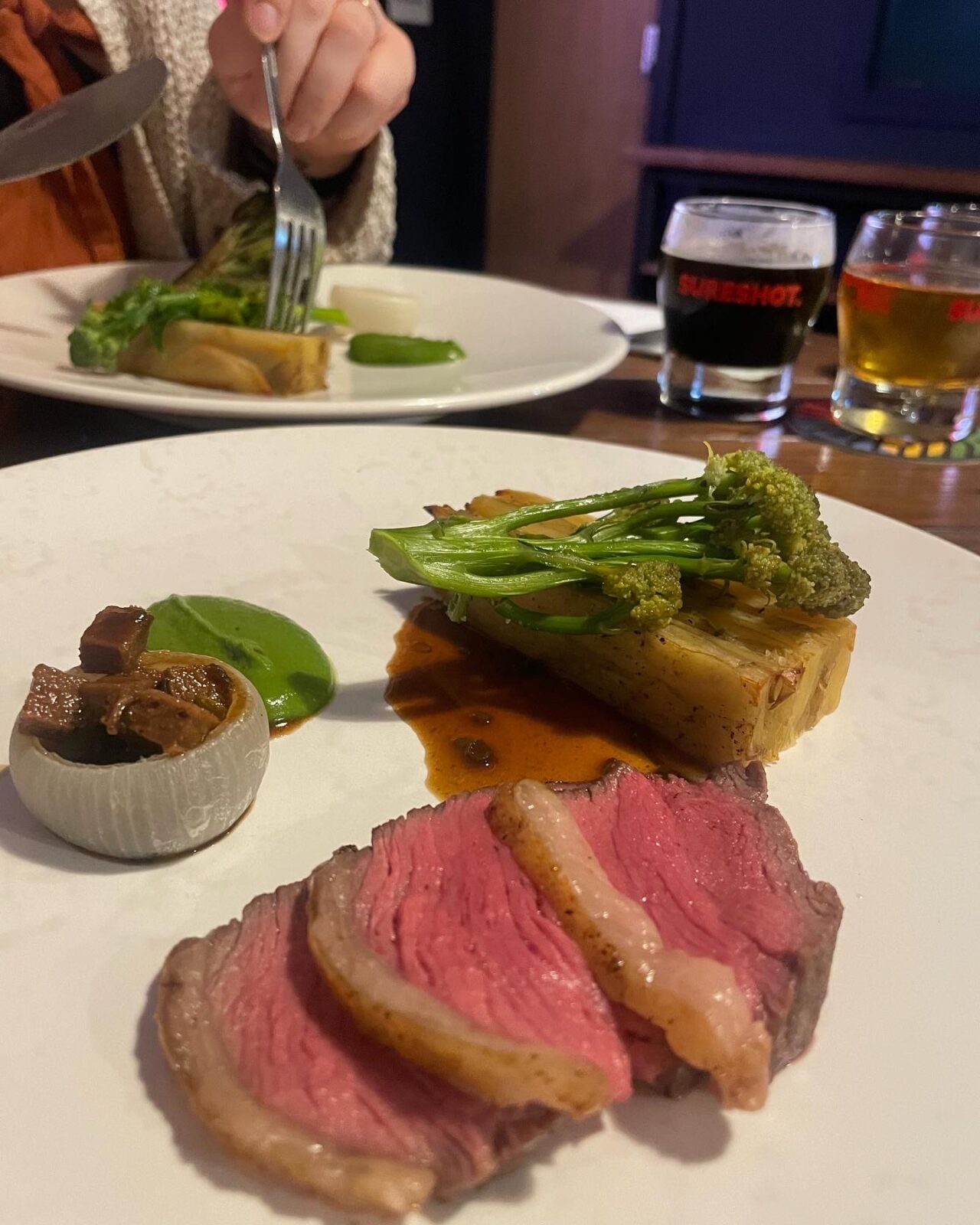 "I was at Marble for thirteen years as the head brewer there, and then I did a year of consultancy, I was involved in Brewsmith and Runaway and Barcelona Beer Cat.
"Whilst I was doing that, I was involved in setting up Cloudwater," he adds, revealing he wrote the first five hundred recipes for Cloudwater before moving on in 2018 with a plan to start his own brewery.
"This is it," he deadpans, as if I didn't know we were sitting in it.
Read more: The biggest Manchester bar, restaurant and club closures of 2022
In the time it took to set Sureshot up, he also worked as a project lead on the DEYA and Verdant brewery plant builds – but maintains that, whilst they were great jobs, there is no better feeling than having his own place.
"So myself and Mike had a lot of chat about it and a lot of thought about it. Our original beer was with Vocation, that was during the middle of lockdown, they offered us the opportunity to do a beer with them.
"Matt at Vocation I've known since Marble days, he's a good lad and he's a really good brewer so we said yeah, why the hell not, did a double IPA with them and it ended up in Tesco."
"It was quite weird [for our first beer to go onto the supermarket shelves], but it was a very weird time. You know, it was the middle of lockdown, there were no pubs open and, it was like, well, 'how are we going to do this'" he laughs.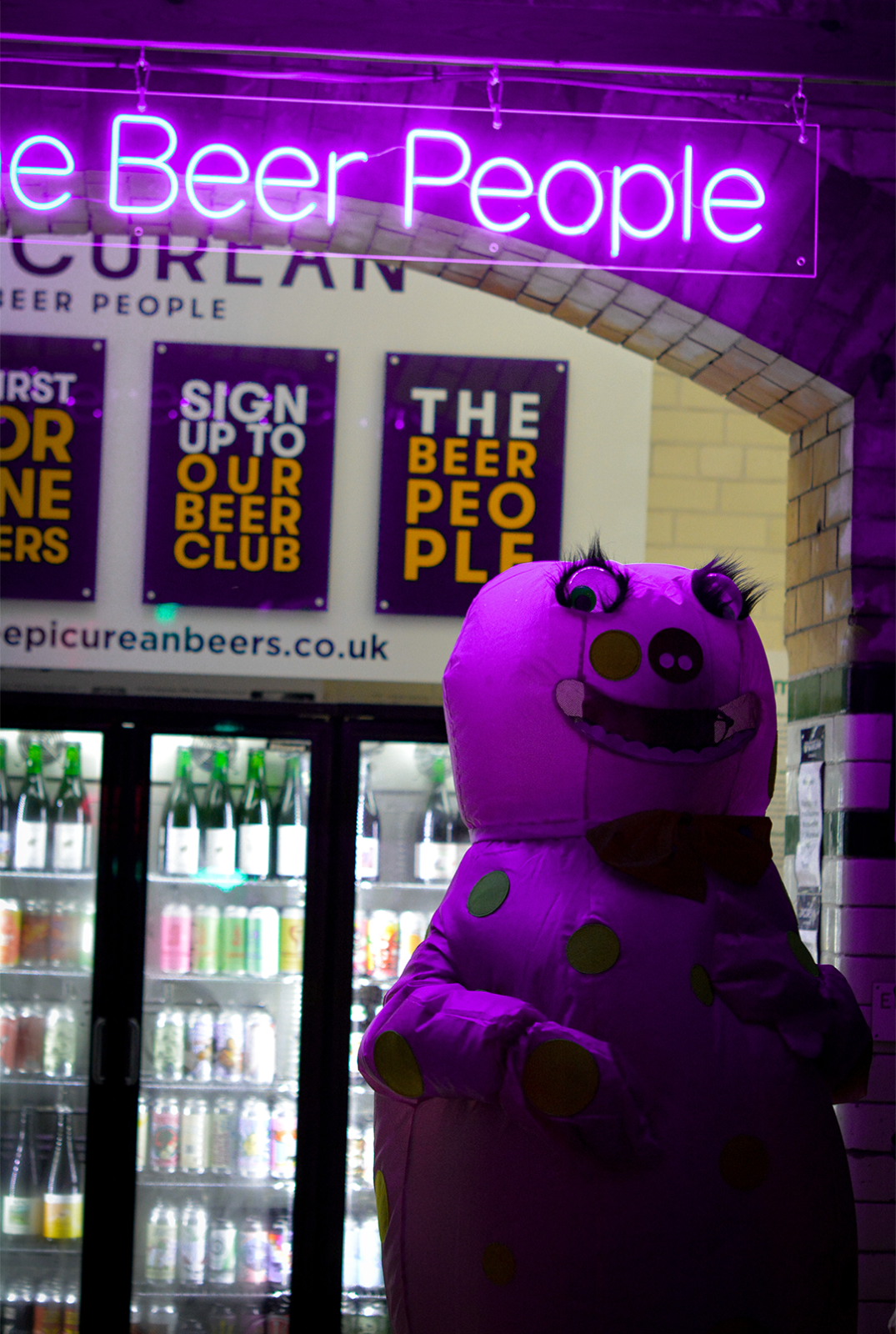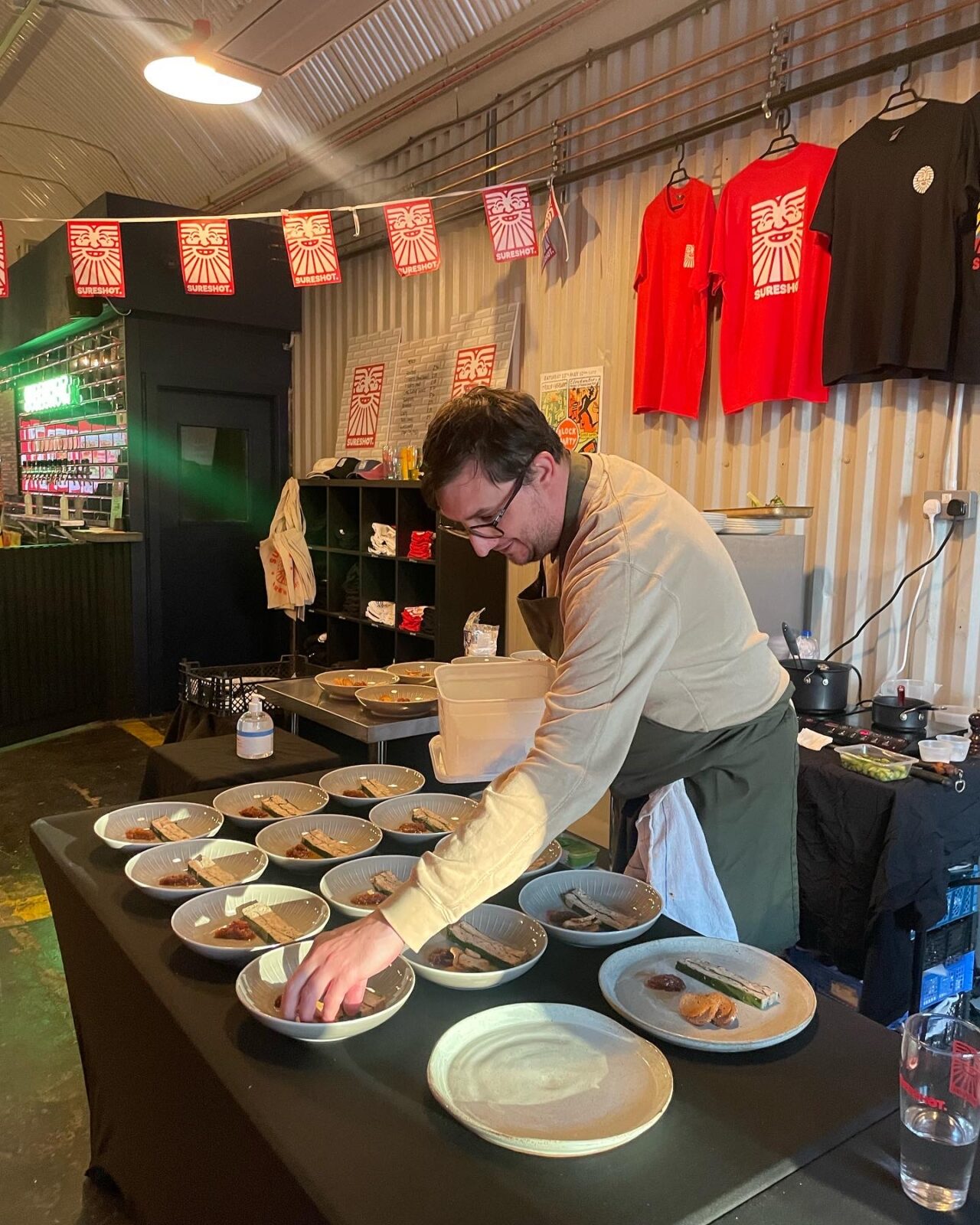 "That all came together nicely. So, er, we were looking at ways of doing this and how to, how to skin a cat basically, which is unfortunate if you're a cat."
"Track had bought a new brewery, I mean we wanted to go for something a bit bigger than this originally but nobody knew what shape the world was going to be the other side of lockdown so, er it makes people risk averse and borrowing expensive so we spoke to Sam at Track and said 'what are you doing with that brewery you no longer need?'"
After arriving at a figure and buying the brewery, Sureshot officially moved in on 25 January 2022 and stuck the first brew, called How Much Does Water Weigh, through that same day. Within a month, beer number one was out for sale in the world – and the rest, as they say, is history.
Three years on from its inception, Sureshot's name is up there with some of the most established brewers in the city.
At its taproom, the team hosts regular events – welcoming in pop-up supper clubs such as Our Place and The Little Sri Lankan, as well as working alongside its neighbouring breweries to host big block parties where beer fans can go from bar to bar, sampling different drinks as they go.
As well as brewing up a storm from its Sheffield Street location, you can also just pop in for a quiet pint with the taproom open from Wednesday to Sunday every week.
The next Block Party takes place this month, with Sureshot, Cloudwater, Track, and Balance Brewing all joining forces on 15 July for a big. boisterous summer edition celebrating the Piccadilly area's established and growing craft beer scene.
Featured image – The Manc Eats