Feature
This pandemic trained cat uses the human loo and it's brilliant
[siteorigin_widget class="SiteOrigin_Widget_PanelImage_Widget"][/siteorigin_widget]
[siteorigin_widget class="SiteOrigin_Widget_PanelText_Widget"][/siteorigin_widget]
Feature
Romantic restaurants in Manchester that are perfect for Valentine's Day 2023

Georgina Pellant
With Valentine's Day in Manchester fast approaching, the city's restaurants and bars are gearing up to welcome couples wanting to celebrate the day.
With so many great restaurants in Manchester, if you're looking to take your other half out to eat you are quite literally spoilt for choice.
For those lost in a sea of menus and wondering where to book, we thought we'd help make things a little bit easier by recommending some of our favourite romantic restaurants and a few other popular date night spots to help get you started.
Keep reading to discover our top picks for where to take your date in Manchester this Valentine's Day.
Hawksmoor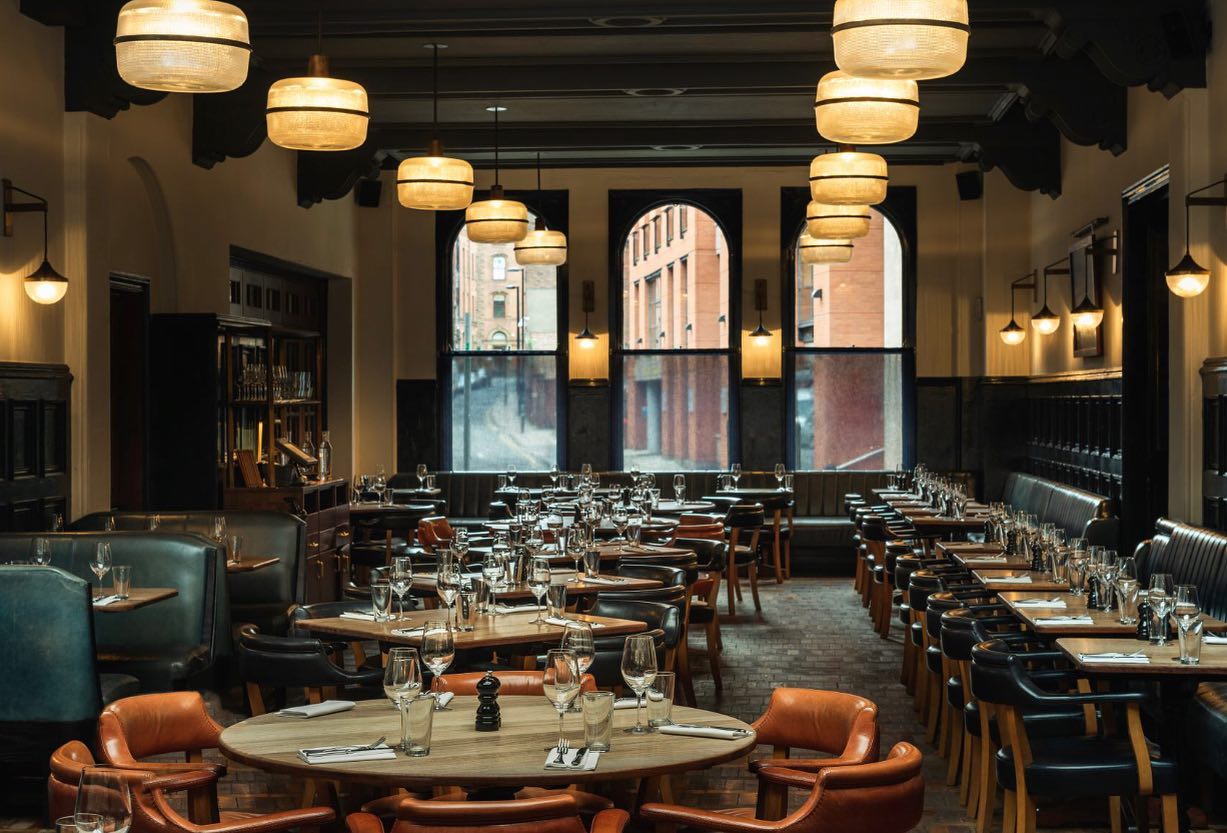 Not many London brands successfully make the move up to Manchester, but one that has done it with aplomb is high-end steakhouse Hawksmoor.
It's pricey but worth it, with a stunning wood-paneled cocktail bar (and bar menu) available next to the restaurant to help you get your date off to a flying start.
As a steakhouse, it's not particularly great for vegetarians or vegans – although there are some nice fish dishes to be found on the menu. The meat here is chargrilled in the josper, whilst sides typically come laden with rich cheese, nutmeg and cream.
The aforementioned cocktail list is excellent, as is the wine list. One of the owner's mums is actually a wine critic for The Guardian and her at-home cooking style, taking simple dishes and executing them very well, was one of the inspirations for the Hawksmoor menu today.
The Sparrows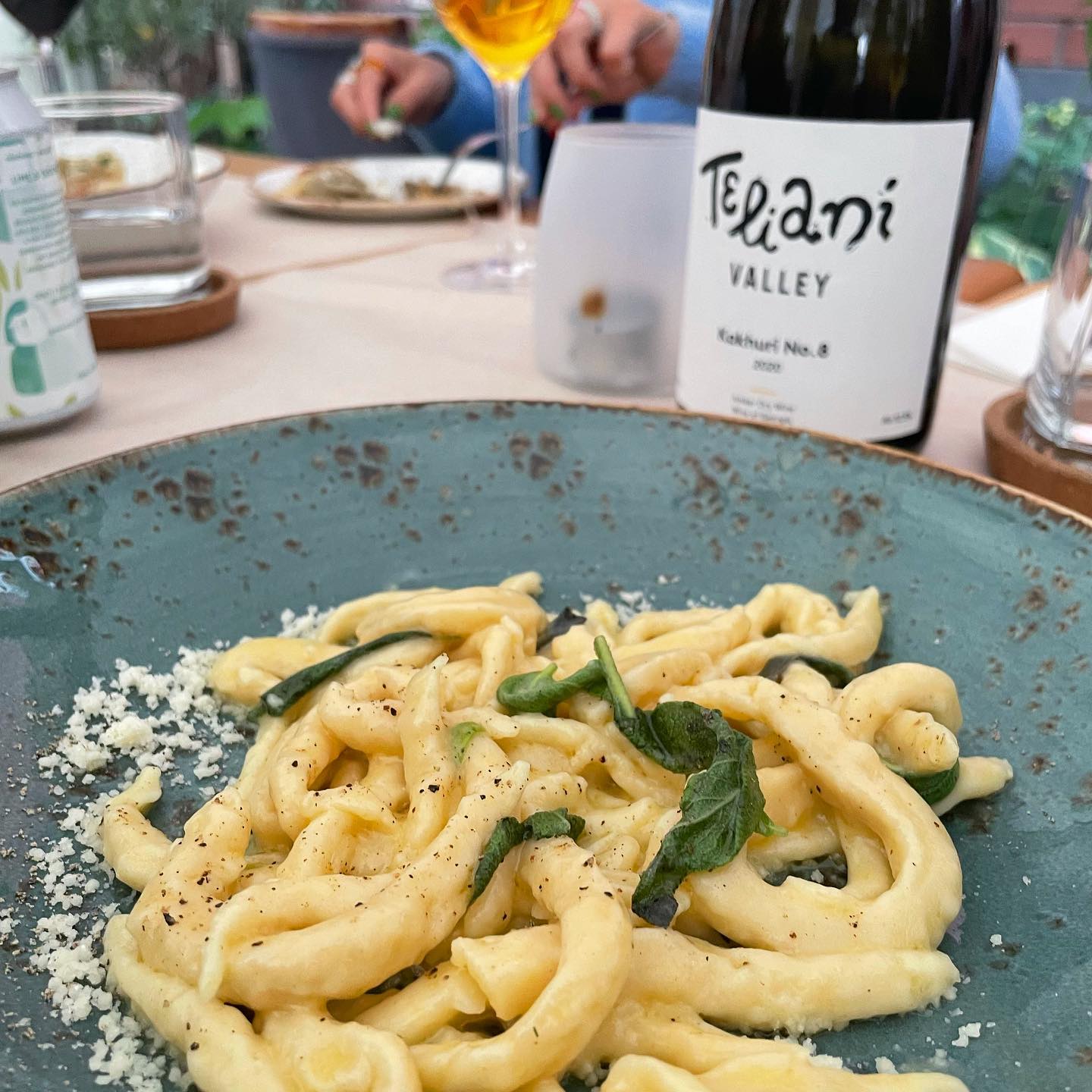 If you're a self-confessed pasta lover with no objection to stuffing yourself with carbs on Valentine's, visiting Manchester's newest addition to the Michelin Guide is an absolute must.
One of the best restaurants in Manchester by a long shot, it is run by a married couple – with Polish-born Kasia Hitchcock positioned out front and her chef-partner Franco Concli working away making dumplings in the back.
Spatzle (pictured above) is the house specialty, said to mirror sparrows in flight – hence the restaurant's name. It's best eaten with a simple sauce of butter and sage, but there are numerous sauce options – plus countless European dumplings, a fine sake selection and an organic wine list.
The hushed, sleek interiors, meanwhile, will have you convinced you're somewhere in New York – not on the back streets of the Green Quarter – as well as fostering a sense of intimacy between you and your dining partner.
Read more: This hidden Manchester pasta and dumplings restaurant has just made the Michelin Guide
The Oystercatcher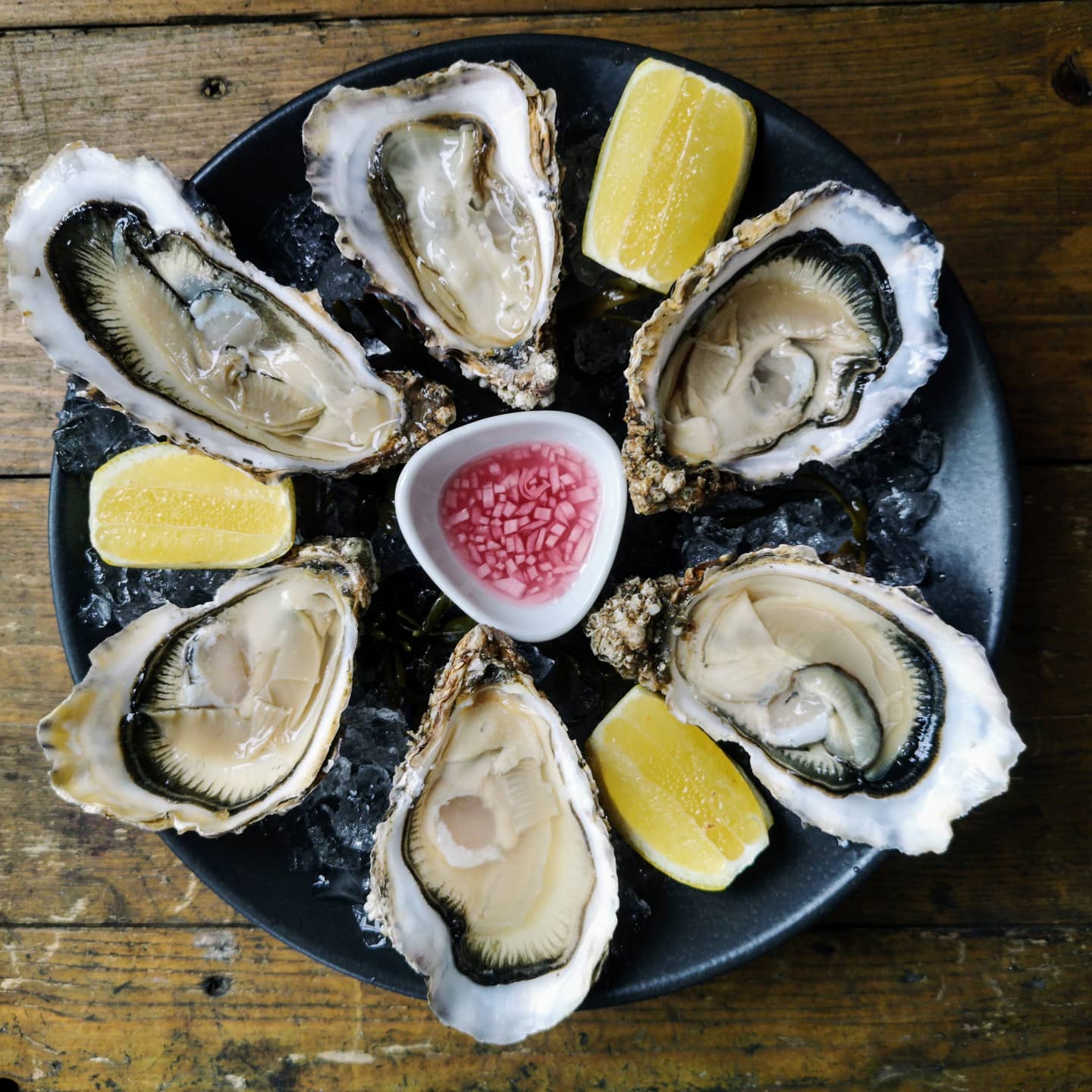 A visit to The Oystercatcher requires a trip out to Chorlton, but it's well worth it to taste some of the best fish on offer in the city – often chargrilled in the josper oven for added flavour.
Getting a good seafood menu together is challenging in a city as landlocked as Manchester, and the lists change weekly at the restaurant in reflection of this.
Oysters dressed with shallot mignonette tend to be a mainstay, whilst a sample menu lists the likes of black sea bream, scallops, monkfish, seabass, sea trout, mussels and crab.
Sides are ordered separately, with choices like fennel gratin, chargrilled broccoli, hispi cabbage, triple cooked chips and more.
The Perfect Match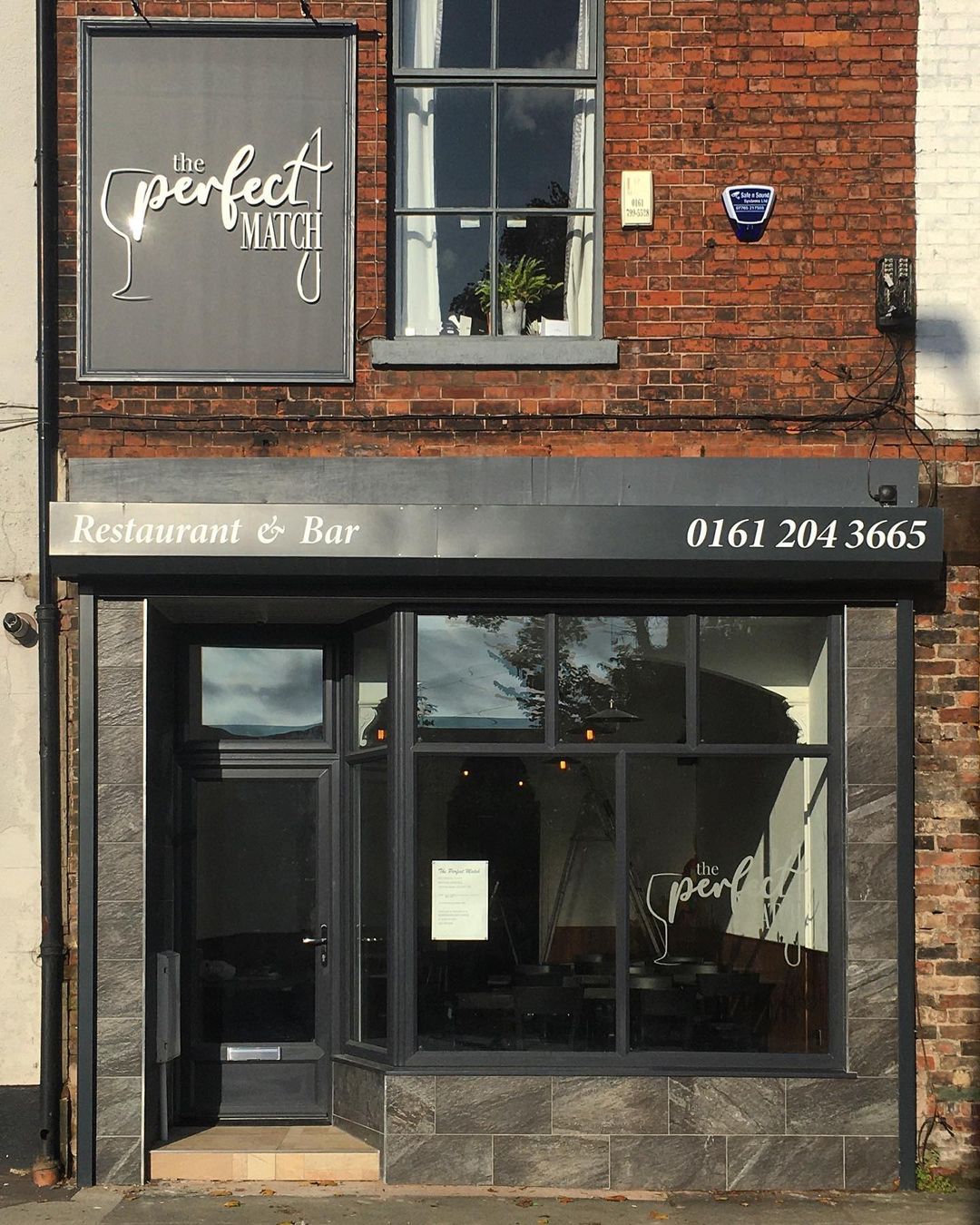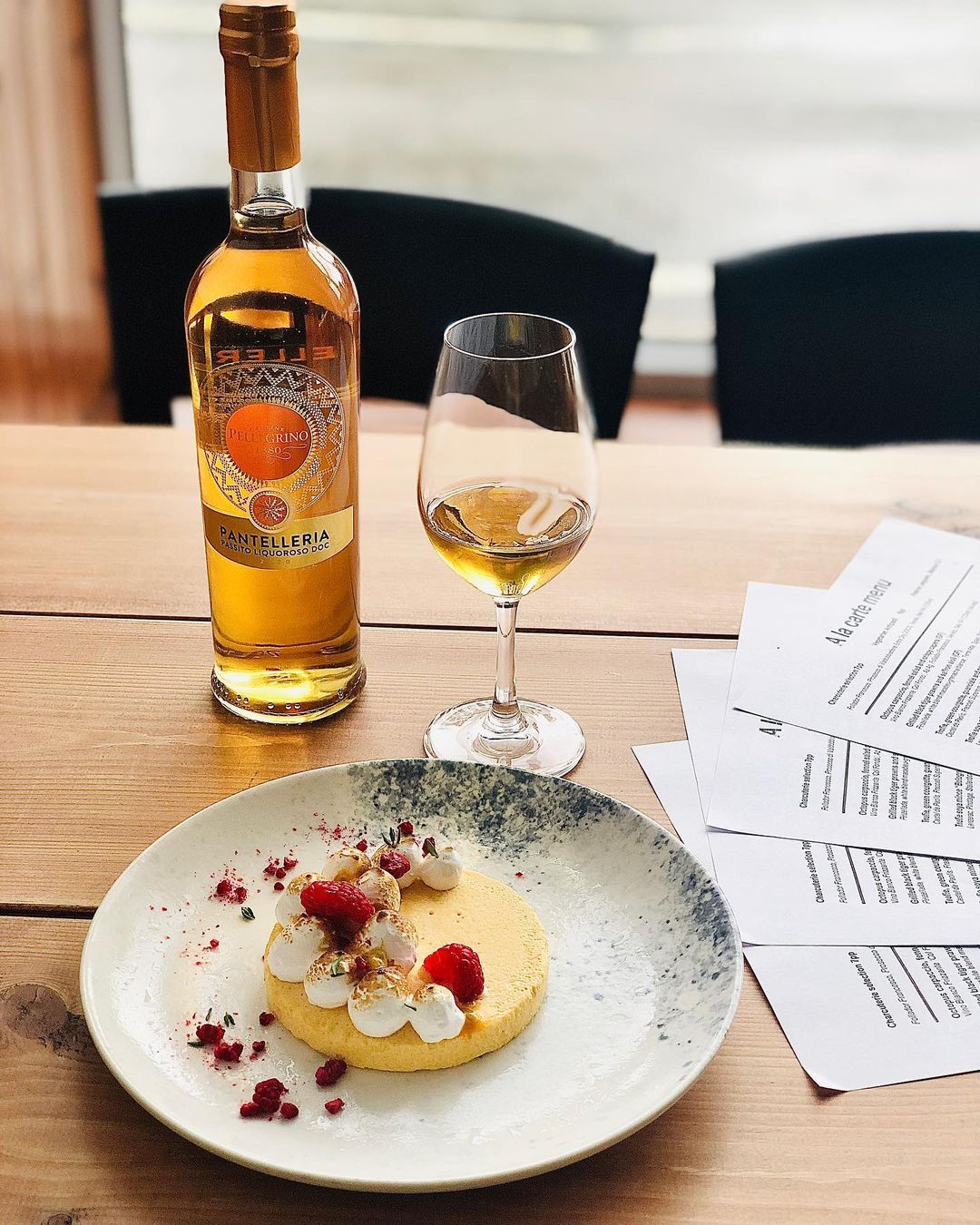 A charming little 26-cover bistro in the south Manchester neighbourhood of Sale, it's not just the name that makes this spot a perfect choice for a romantic date.
Serving up some critically acclaimed British and European food with a beautiful hand-picked selection of wines, find rich and comforting dishes like lamb ragu gnocchi, baked bone marrow with truffle, and 32-day dry-aged red Hereford beef on its regularly-changing a la carte menu.
As for pudding? Tuck into the likes of popcorn and white chocolate posset with salted caramel, or enjoy a peanut butter pie with candied peanuts and a warming glass of Pedro Ximinez.
10 Tib Lane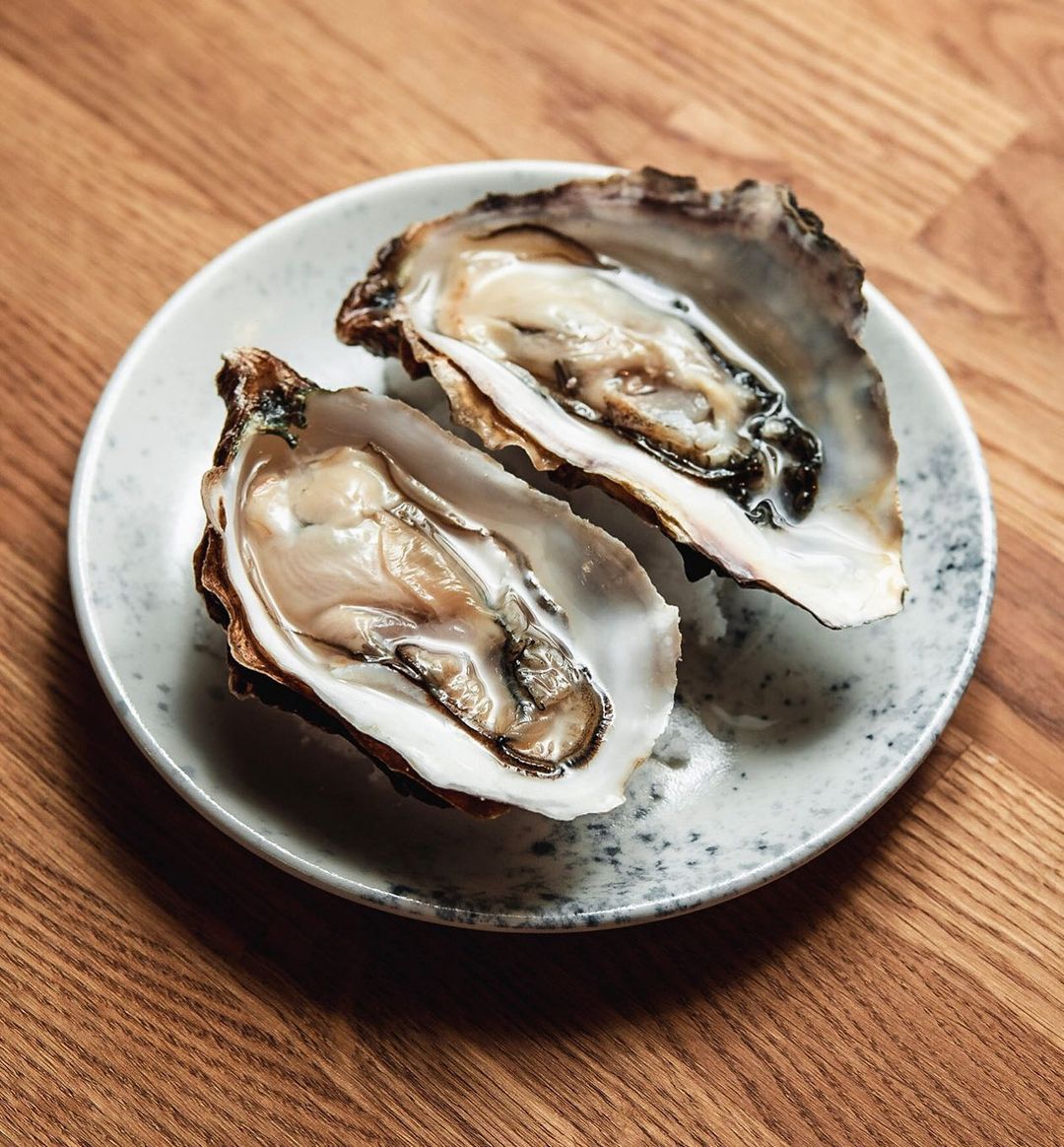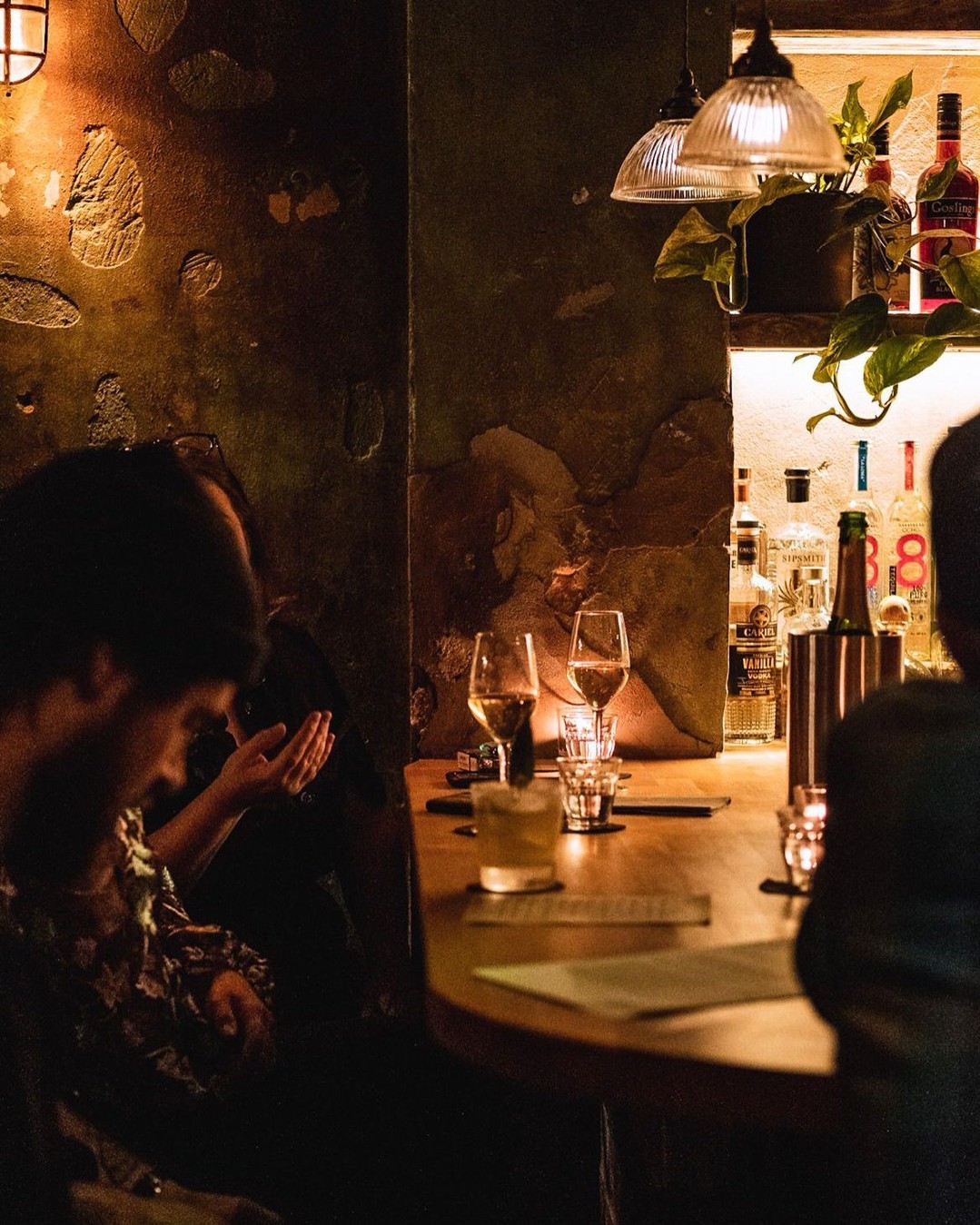 With sultry low lighting, quality cocktails, £1 oysters and plenty of tucked-away seating spread over three floors, 10 Tib Lane could've been made for date night.
Serving a tantalising small plates menu alongside some beautiful low-intervention wines, its Cumbrae oysters with mignonette are a must-order to get your night going.
Followed up with the likes of steak tartare, lamb sweetbreads, duck in port sauce, bone marrow and pommes anna, and charred hispi cabbage in shallot sauce, foodies should be in absolute heaven.
Erst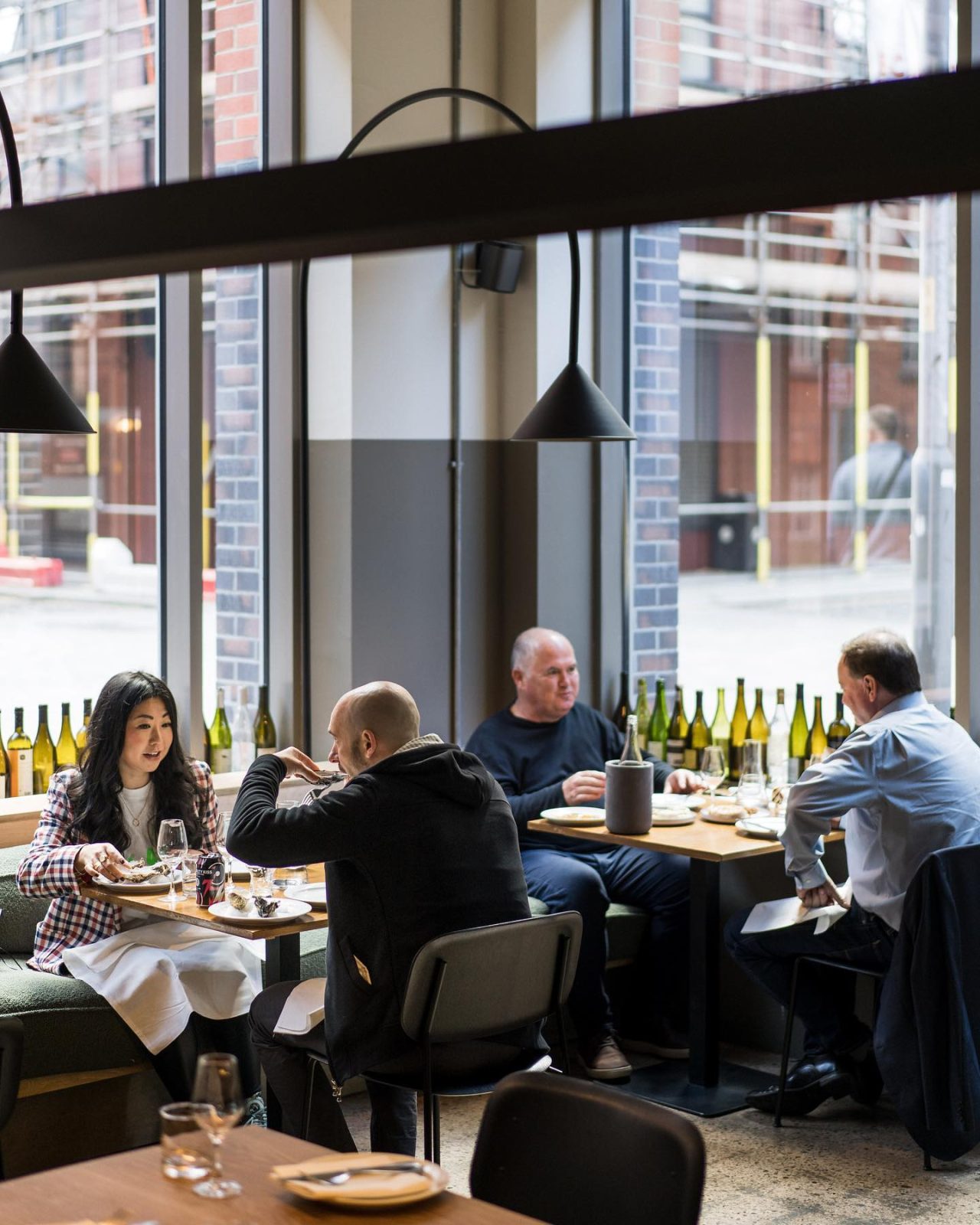 Another award-winning, Michelin-recommended eatery, this time from the team behind the Levenshulme (and now also Ancoats) bakeries, Trove.
Open Tuesday to Saturday, with its concrete floors and relatively sparse settings, it's the food here more than the decor that makes Erst so romantic.
A love of fermentation and pickling has clearly passed from one sibling's kitchen into another. Plates here are ordered to share, with a list of 10 to choose from.
Each designed simply to showcase the natural flavours of the produce, order as many as you can muster then tuck in with a good bottle of natural wine on the side.
Ornella's Kitchen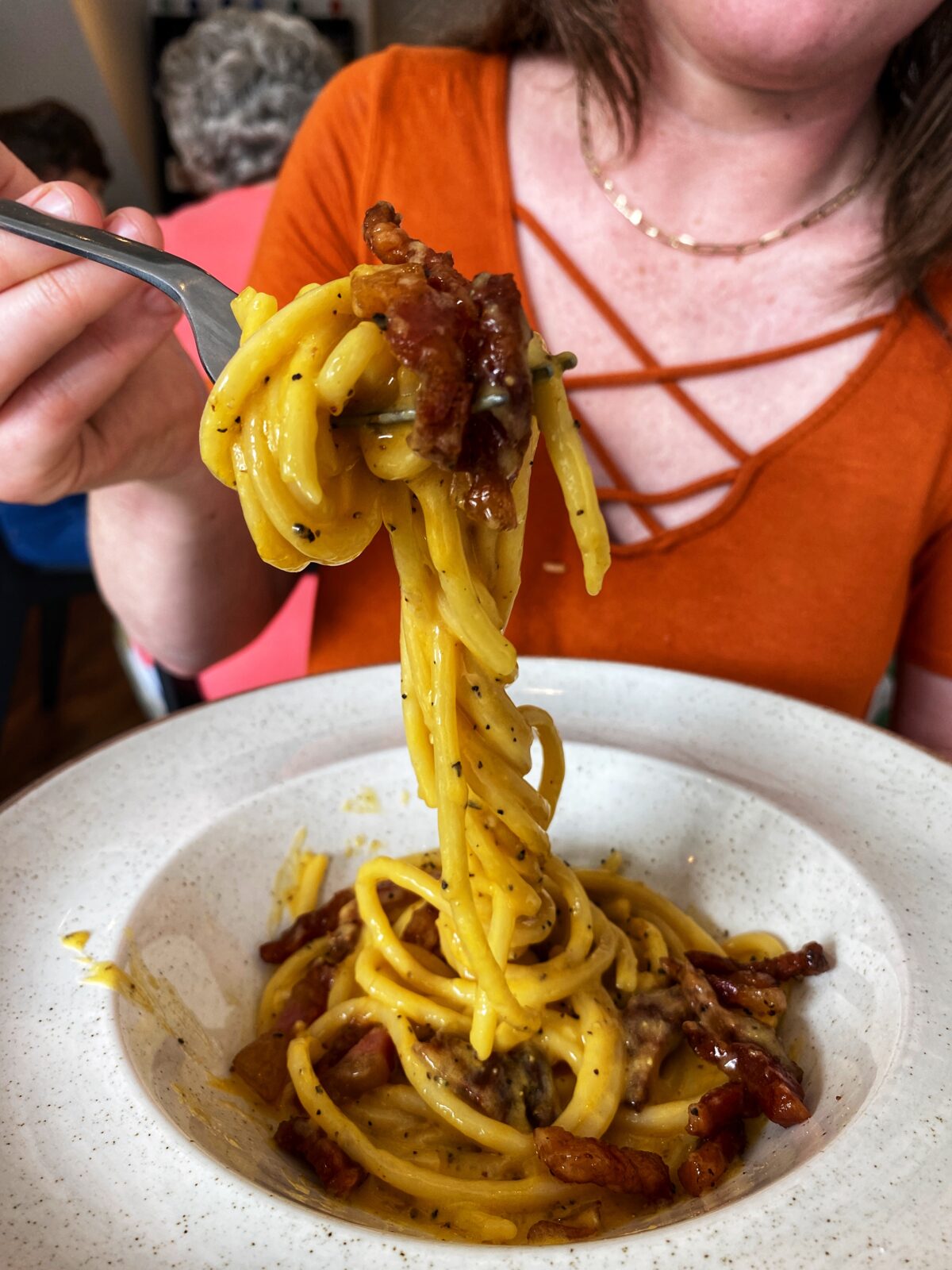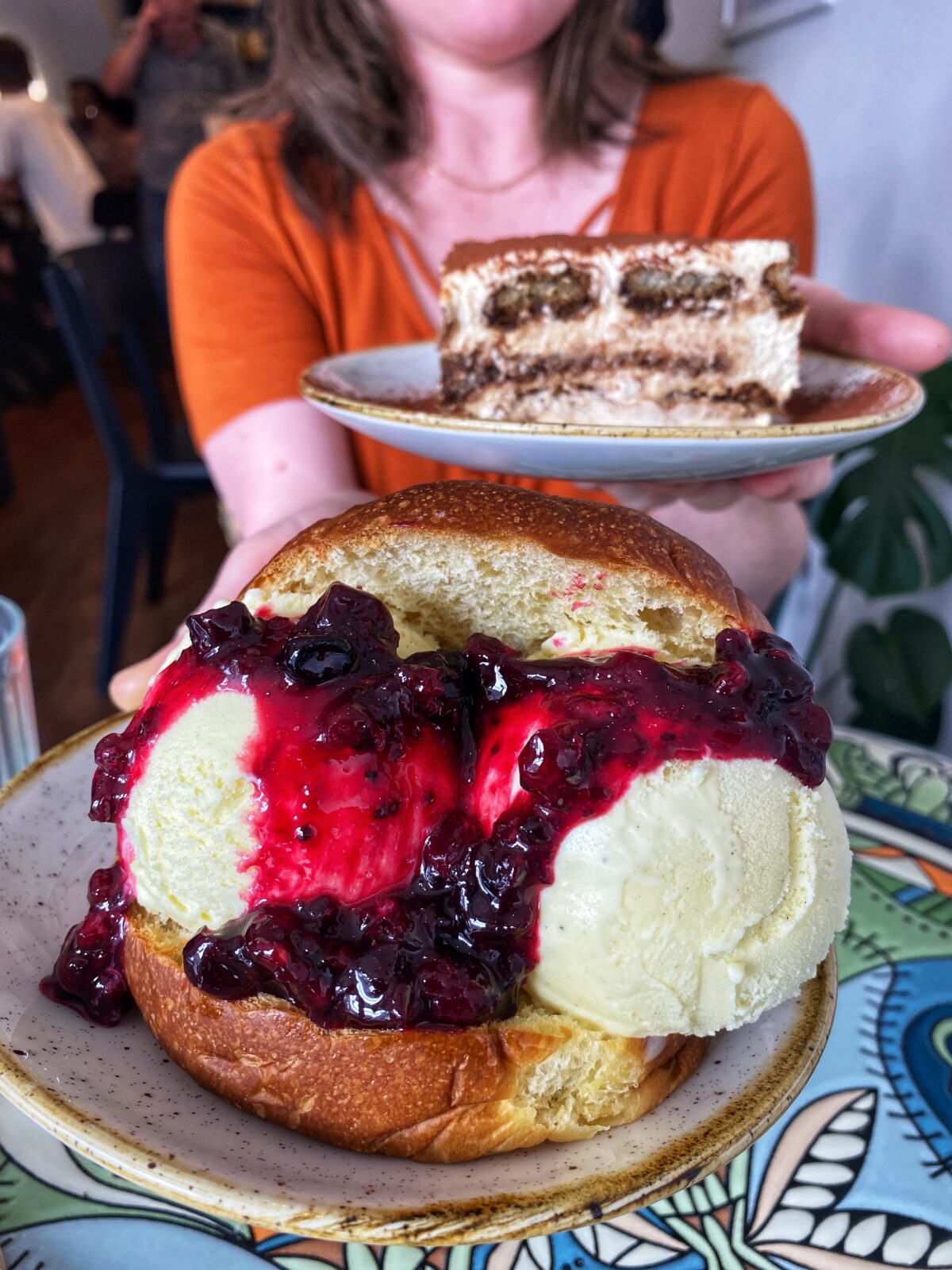 Home to some of the best pasta in Greater Manchester, you do have to schlep all the way out to Denton for it – but if incredible Italian food is part of your partner's love language then trust us, it'll be worth it.
By day, Ornella's is very much a tiny deli cafe with room for just 12 diners at once. By night, the combination of the small space, low lighting and mouthwatering dishes make it a pasta lover's paradise.
Dish-wise, think plump lobster ravioli, butter-drenched crispy sage and hazelnut spinach ricotta ravioli, and carbonara bucatini liberally doused in pepper and egg yolk, with crisp flecks of guanciale on top – all freshly made on-site by hand that day.
Read more: Inside Ornella's, the tiny Tameside pasta kitchen that's getting everything right
Climat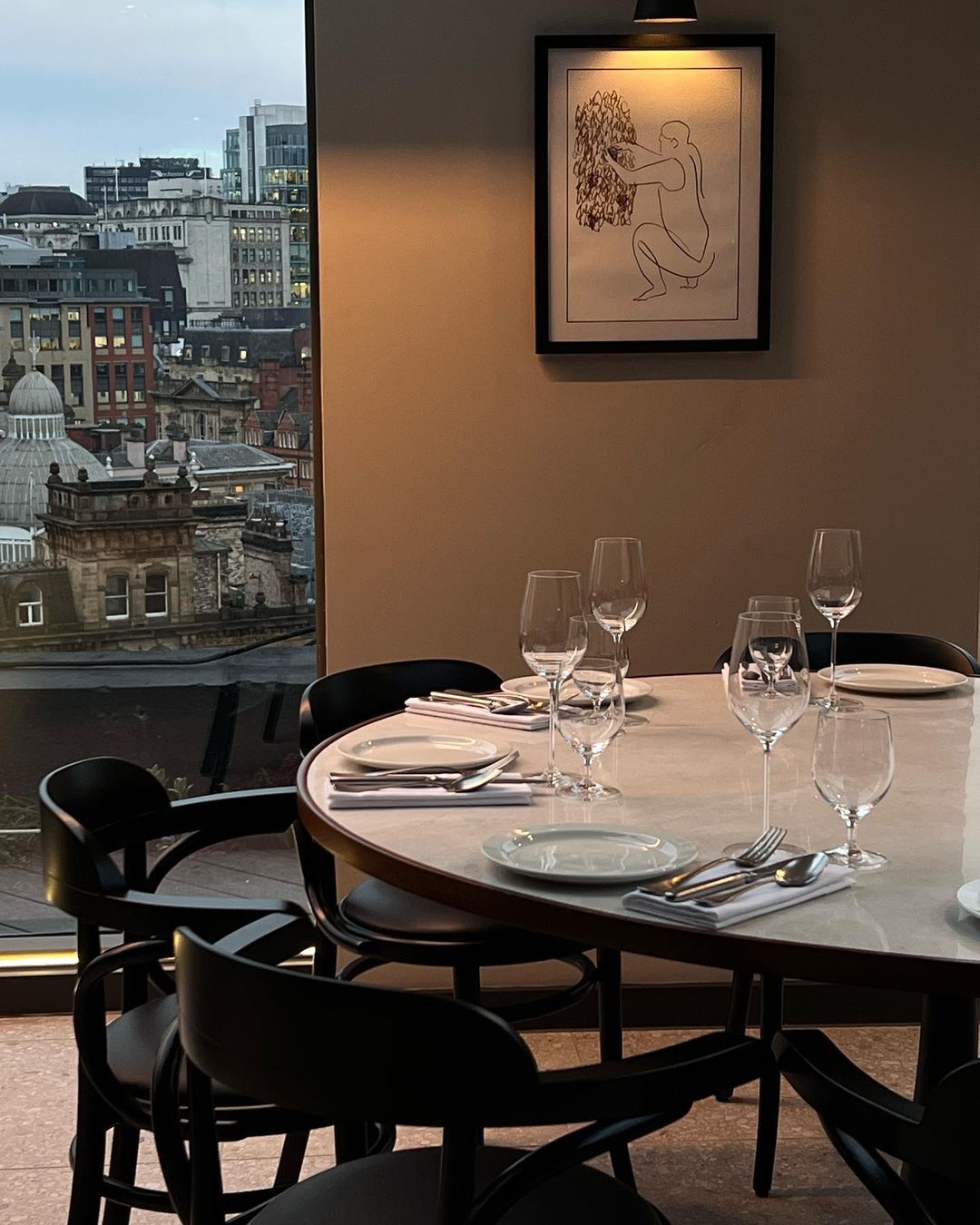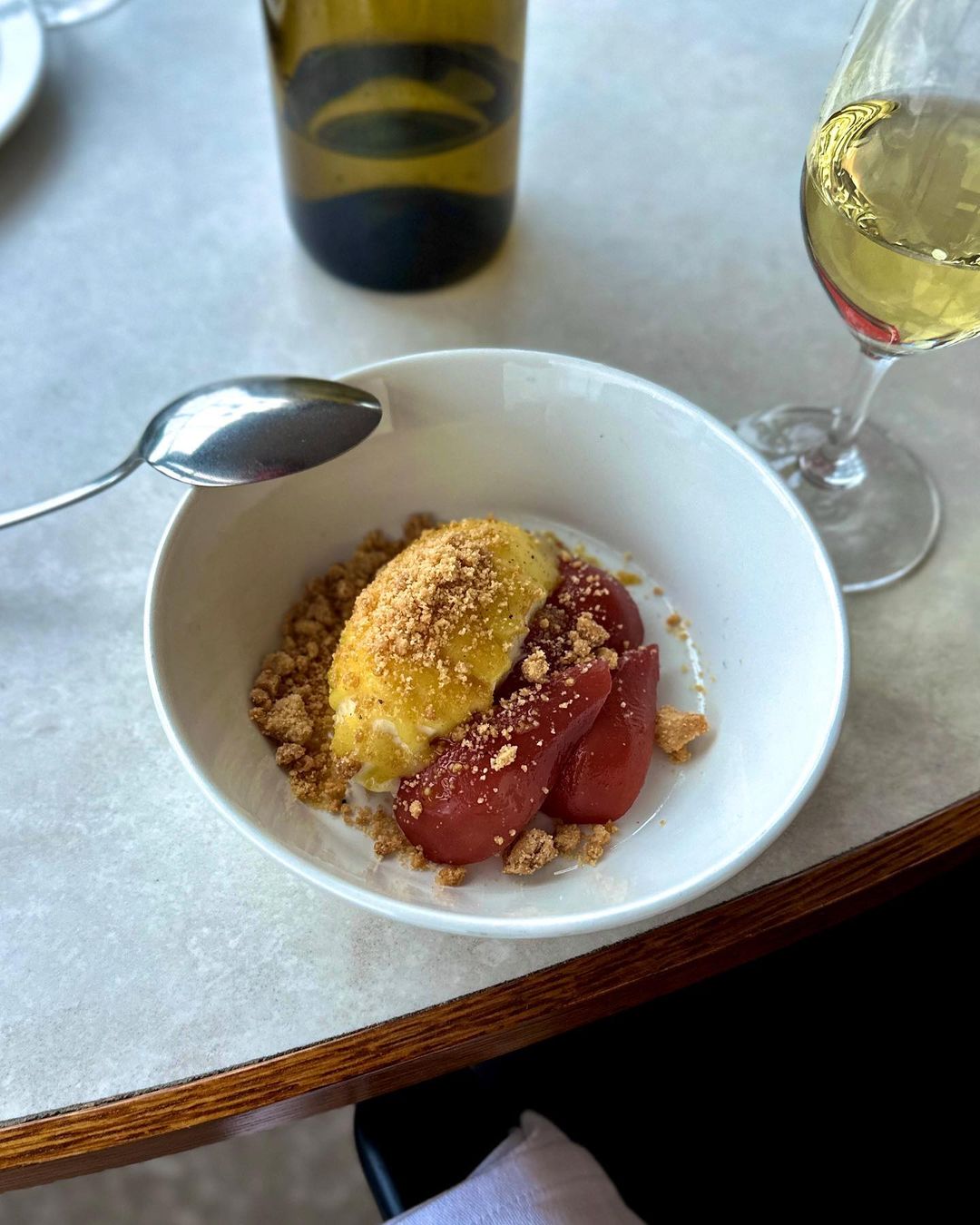 The recent subject of a rave review from Guardian food critic Jay Rayner, Climat might be a relative newcomer on the Manchester dining scene but we're expecting big things in 2023.
Opened by the team behind the Michelin-recommended Corvena in Chester just before Christmas, it boasts a stunning wine list (the name nods to the importance of weather in creating incredible wines) as well as some reportedly 'genius' dishes on its menu.
Serving a mixture of small and large plates, it also has one of the best panoramic views of the city skyline – looking down across Manchester from its perch on Blackfriars.
Read more: 'It's hard not to fall in adult love' – Guardian food critic Jay Rayner hails new Manchester restaurant
20 Stories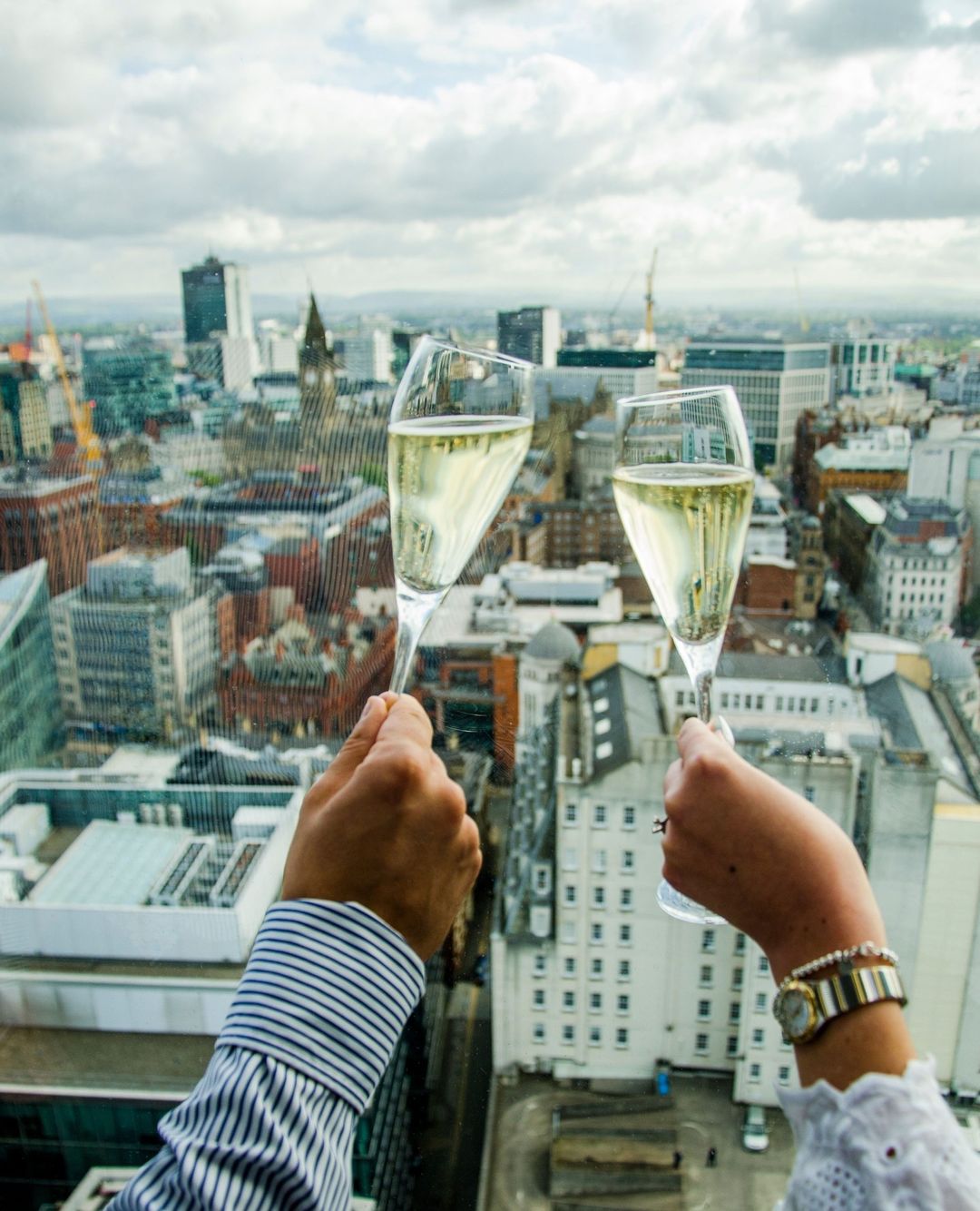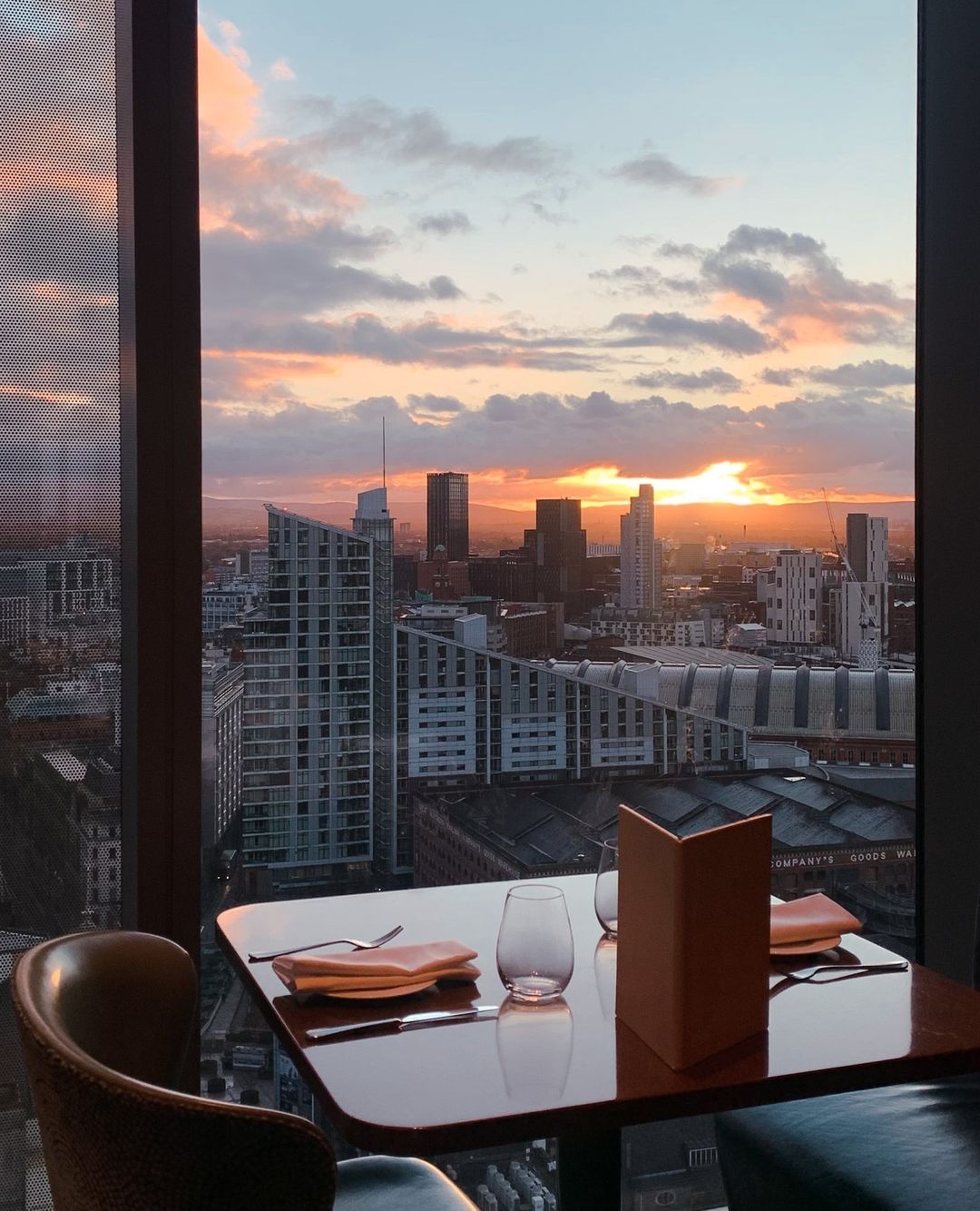 It feels like this Spinningfields rooftop restaurant needs no introduction at this point, but we're going to do it anyway.
A glamourous restaurant and bar with a huge, heated outdoor terrace, it sits right at the top of the No.1 Spinningfields building overlooking the swanky glass towers of the business district from its position on high.
Long favoured for date night thanks to its breathtaking views of the skyline, its menu is not to be sniffed at either with a selection of delicious modern British dishes on offer.
Hispi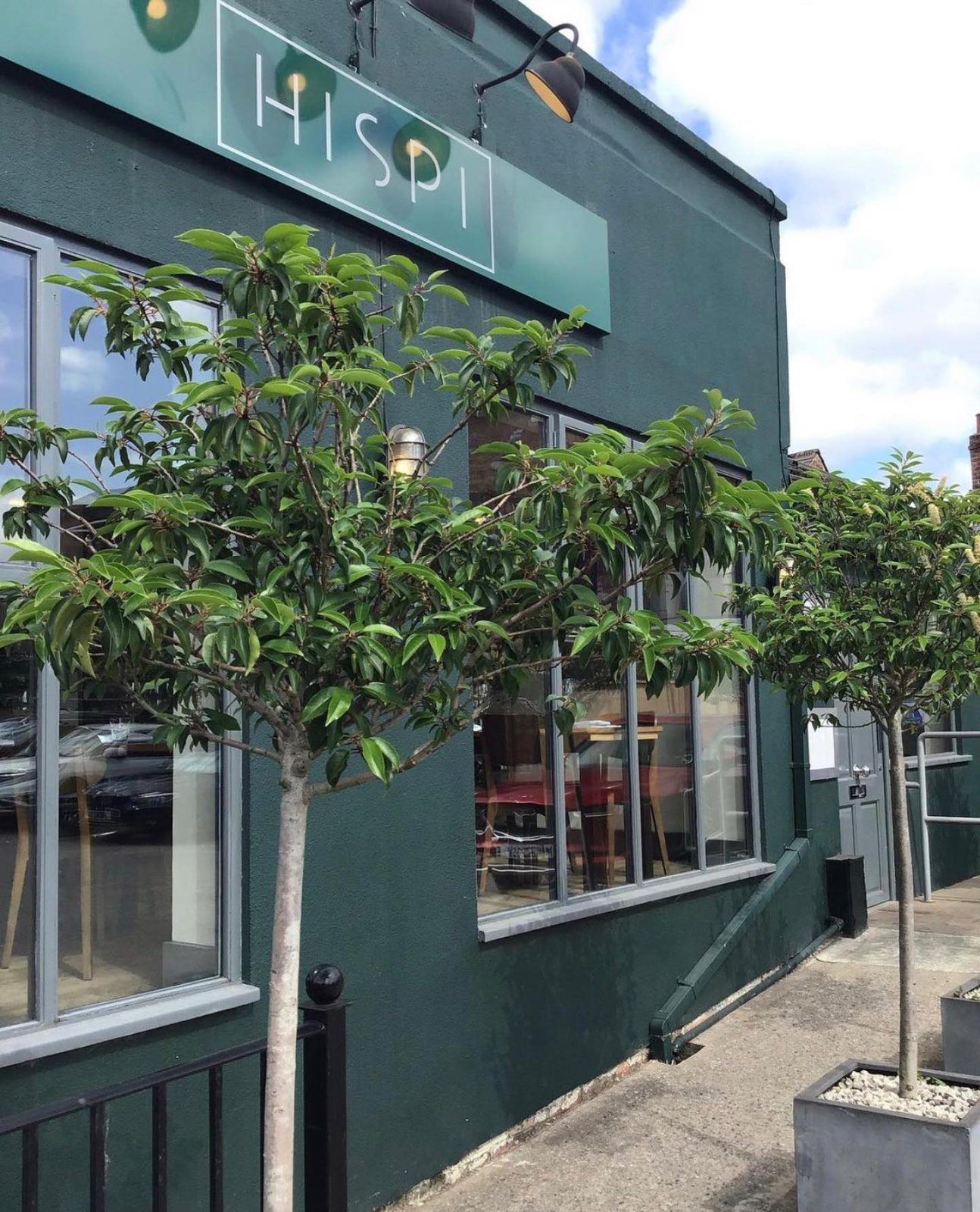 Part of Gary Usher's Elite Bistros group, this charming neighbourhood eatery in Didsbury Village is a wonderful spot for a romantic date.
The custard tart here is legendary, with an unctuous wobble that defies you to dare leave without ordering a slice.
Known for taking bistro classics and executing them to an exceptionally high standard, at Hispi you can expect a relaxed dining experience erring on the casual side.
Evelyn's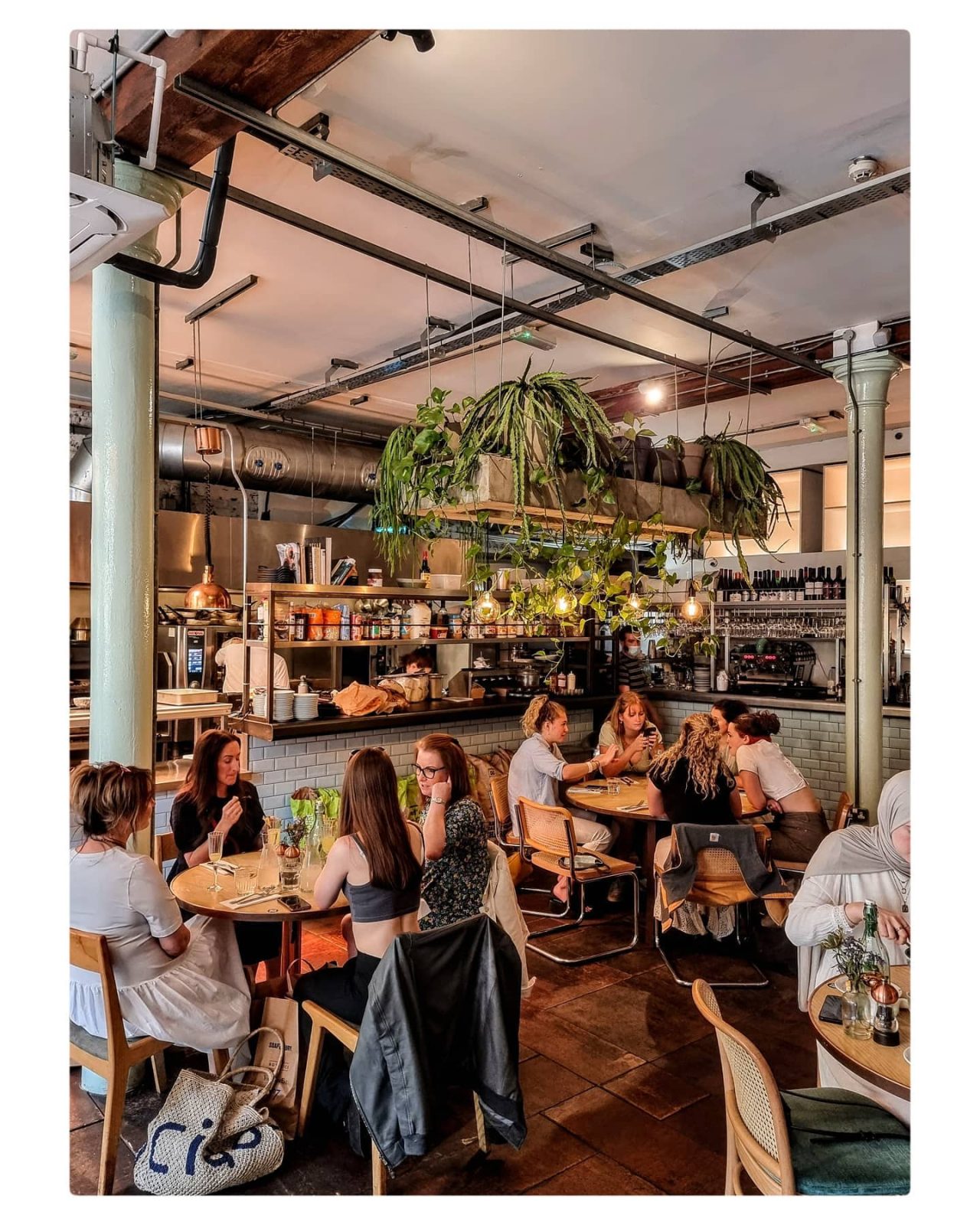 Another laid-back eatery with a casual setting, Evelyn's offers a mixed menu of small plates that can be ordered to share or larger ones to enjoy alone.
A popular cafe by day, at night it comes alive in a whole new way – lit up romantically with plants trailing down from hangers above your head.
Evelyn's also boasts a 'secret' bar below, The Daisy, where you can sneak off with your date afterward to enjoy a few cocktails (or wines) in a romantic setting.
El Gato Negro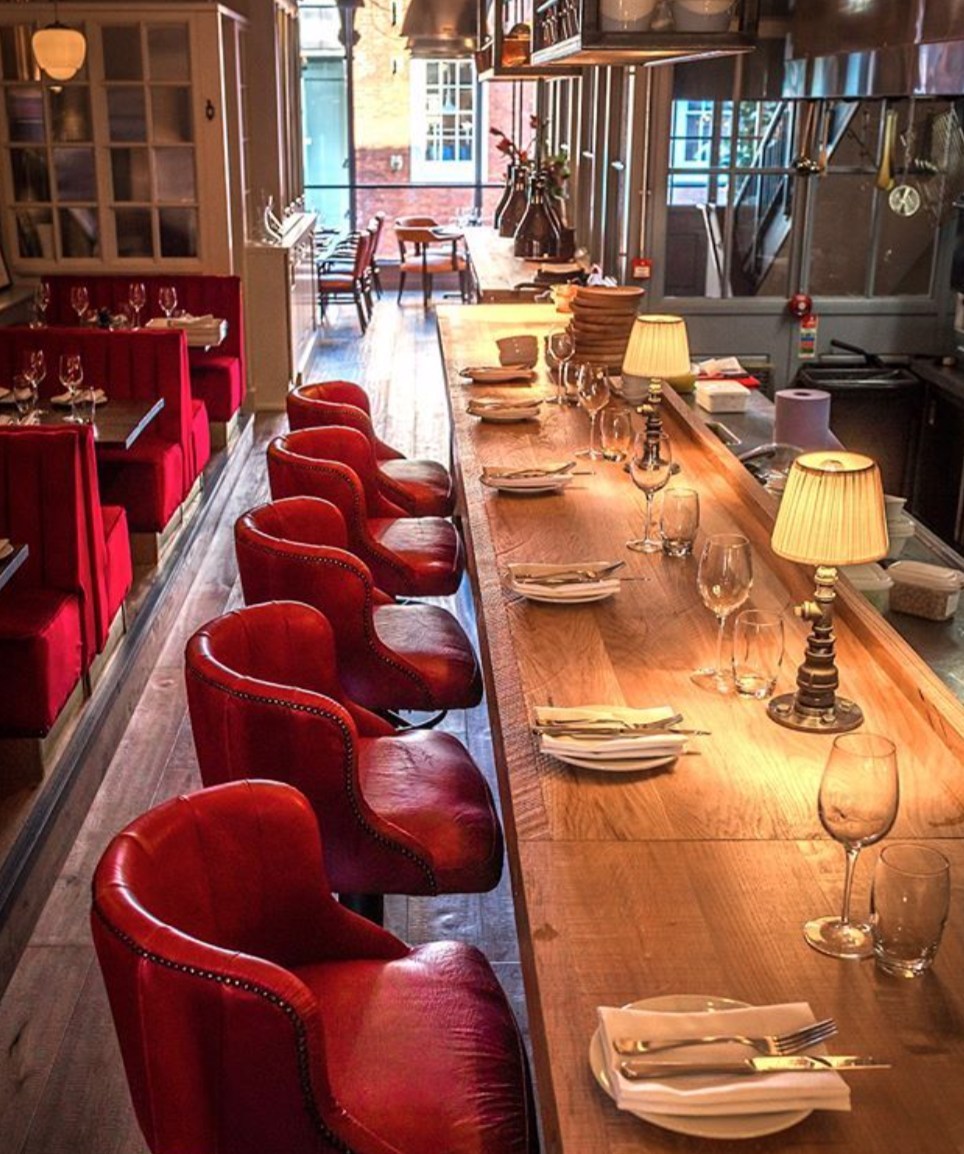 This AA Rosette and Michelin-recommended restaurant on King Street is a fail-safe date option in our (humble) opinion.
Serving up a mix of tapas dishes split into sections like fish and shellfish, meat, charcuterie, vegetables and para picar, tuck into the likes of Catalan bread, Padron peppers, salt cod croquettas and Morcilla scotch eggs.
Alongside a great wine and cocktail list, El Gato is also known for its sherry and vermouth selection – and both make a great complement to this style of dining.
For an ultra-romantic twist, if you love the idea of having a bit of theatre whilst you eat you can opt to sit at the chef's table which faces directly into the kitchen.
Read more: Ten of the best restaurants and bars to visit on a date in Manchester
Dishoom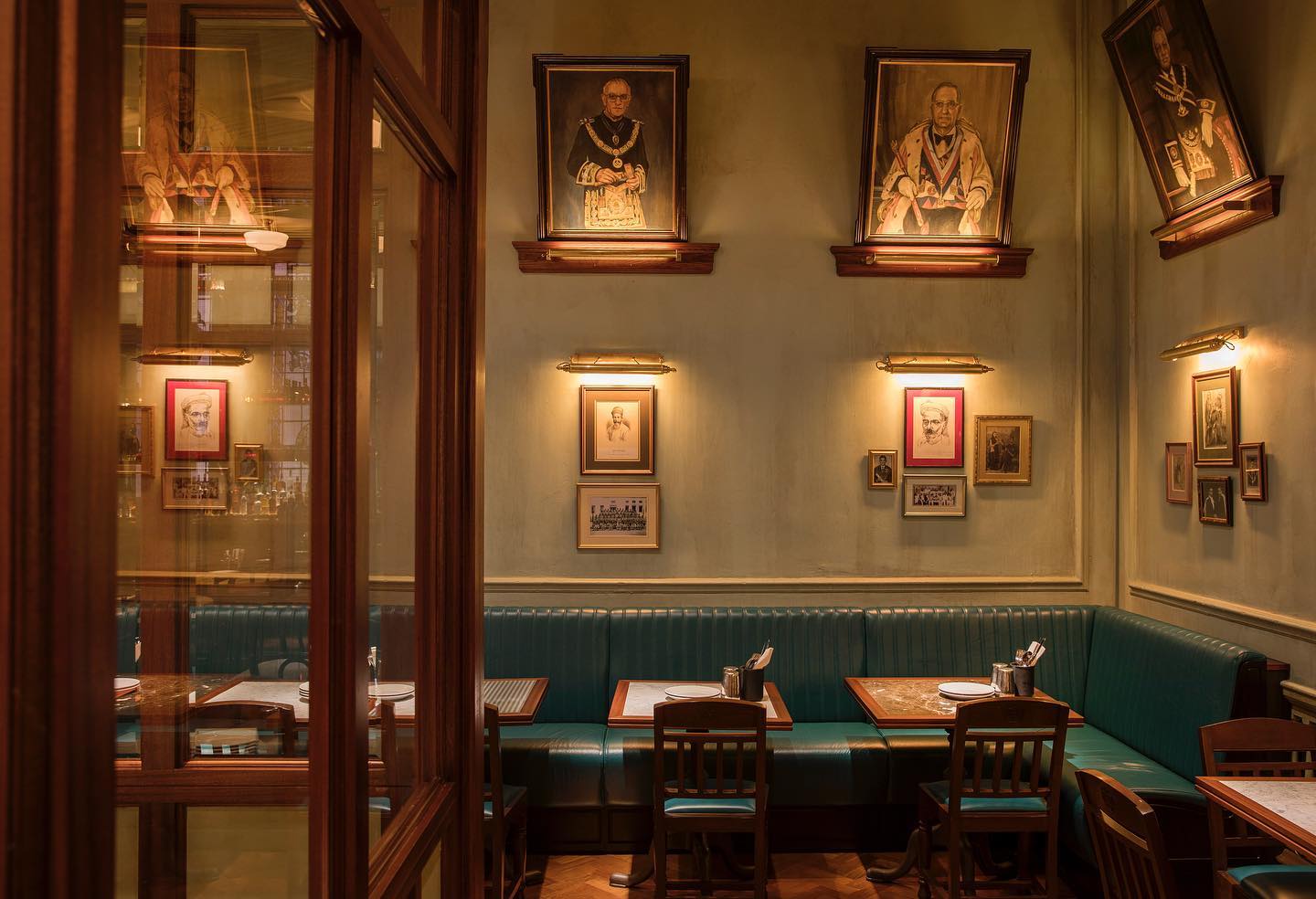 If you ask us, romance doesn't have to be all white tablecloths and rose petals – sometimes it's more fun to get stuck in and share a curry with your loved one.
Since it opened in Manchester with queues out the door, Dishoom has remained one of the city's most popular curry houses whilst maintaining an elusive, sultry feel – thanks, in part, to its setting within the city's stunning former Masonic Hall.
Nestle up in one of its many beautiful corners on Valentine's Day, with walk-ins always welcome.
Feature image – 20 Stories
Feature
All the Michelin recommended restaurants in Greater Manchester

Georgina Pellant
Here in Manchester, we're truly spoilt for great places to eat out. The city boasts some brilliant restaurants, as do the outer boroughs if you're willing to travel a bit further afield.
To make it onto a Michelin recommended list, though, is something else. Only sixteen restaurants in Greater Manchester are currently featured in the prestigious guide, and only one of those has a Michelin star – the currently beleaguered Mana in Ancoats.
All sixteen have their own individual quirks. From tapas to modern fine dining, classic French cooking to surprise menus foraged from whatever the team find that day, the list celebrates a range of different cooking styles and dining settings.
Keep reading to discover the full list of Michelin recommended restaurants in Greater Manchester.
Mana
What the guide says: "The personality of chef-owner Simon Martin shines brightly at this stylish, modern restaurant in the lively Ancoats area of Manchester, where every one of the well-spaced tables has a view of the kitchen.

"The same fixed price, surprise multi-course menu is now served at both lunch and dinner, and the emphasis is on seafood because, as Simon puts it, "we live on an island". While most of the produce is British, dishes incorporate influences from Simon's travels and experiences, most notably Japanese and Nordic.

"Powerful flavours are the chef's hallmark, and the sophisticated, modern dishes are precisely crafted, original and well-balanced. Each dish has a thoughtfully chosen wine to complement it, the ambience is calm and unhurried, and the bright young team are enthusiastic and refreshingly free from pomp."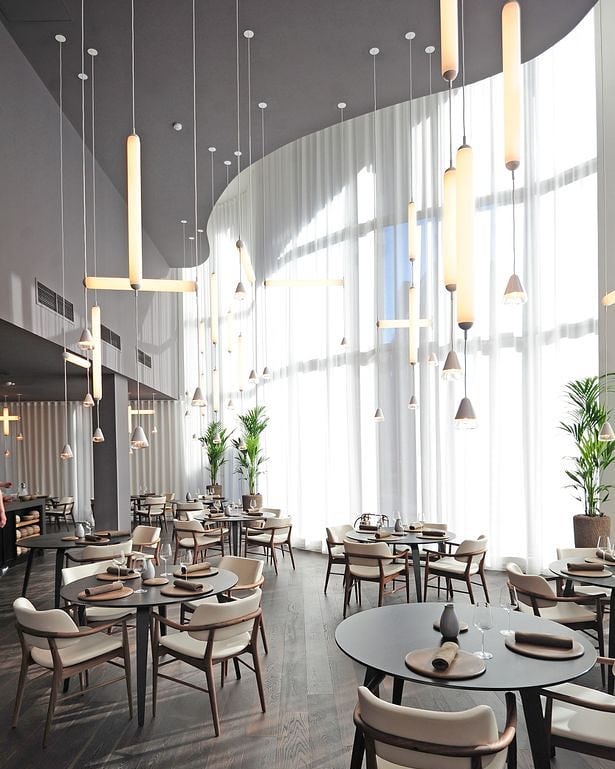 Erst
What the guide says: "A modern, industrial-style wine bar run by a group of friends, laid-back Erst offers something refreshingly different in the city. It specialises in natural, low-intervention wines – many of which you can buy to take home – accompanied by a selection of flavoursome small plates."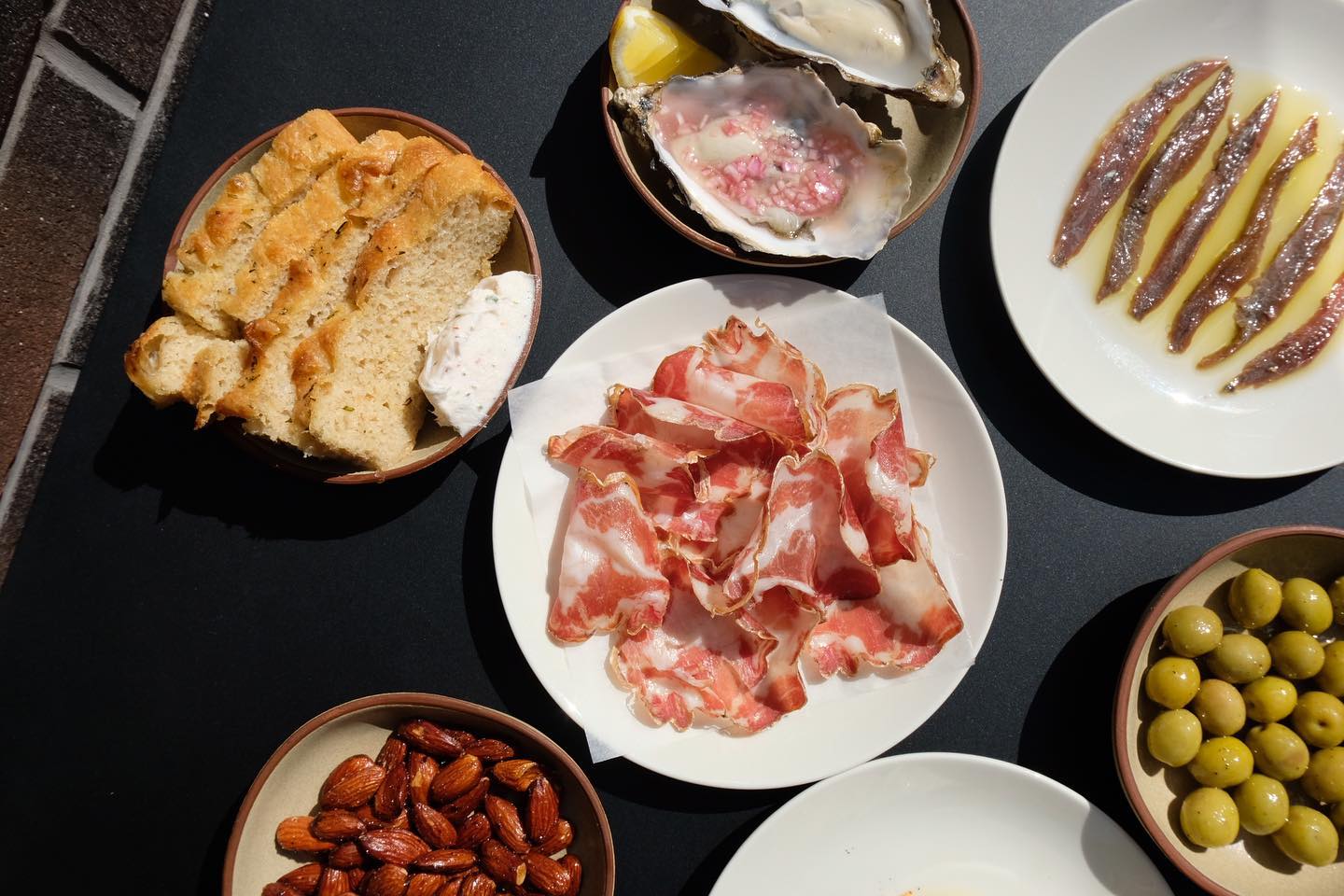 Adam Reid at The French
What the guide says: "An intimate hotel restaurant created in the Belle Époque age and brought up-to-date with a moody colour scheme, striking chandeliers and booths down the centre of the room. Boldly flavoured modern dishes focus on one main ingredient and the chefs present and explain the dishes themselves. Desserts are playful."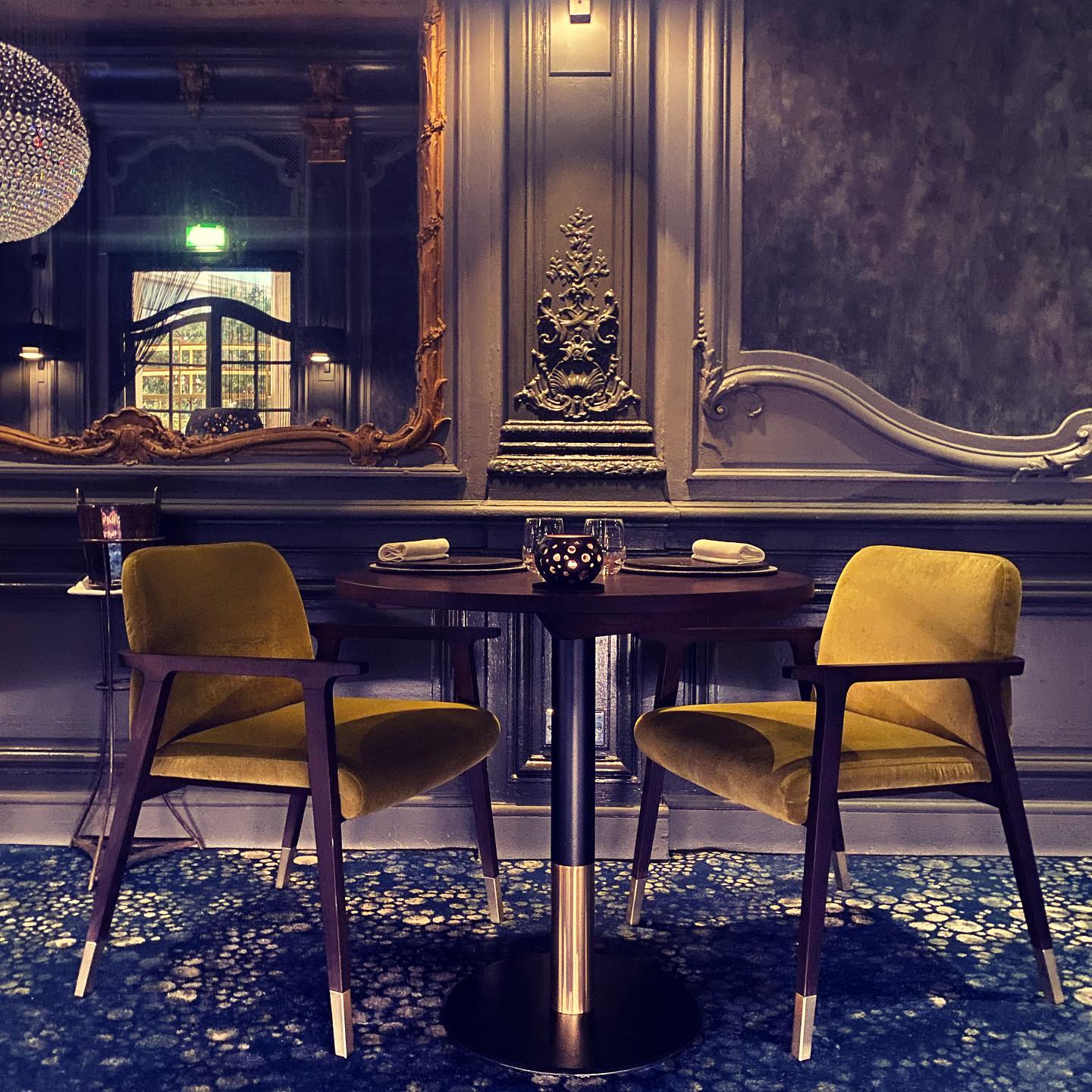 Read more: L'Enclume becomes the first restaurant in the north to win three Michelin stars
Canto
What the guide says: "Grab a seat at the counter to watch the chef's hard at work preparing a mix of vibrant Spanish and Portuguese small plates. The fish dishes are the best, along with the delicious Portuguese custard tarts. The room has a fun, industrial feel and is decorated with traditional blue tiles."
The Sparrows
What the guide says:
"Nestled under the railway arches in Manchester's Green Quarter is a restaurant whose name is (almost) the English translation of the word 'spätzle' – which gives some clue as to the style of food on offer here.
"The dumplings and assorted pasta dishes are all made in-house and include excellent pierogi. The focus on Eastern Europe carries through to the wine list, which has a leaning towards Polish wines."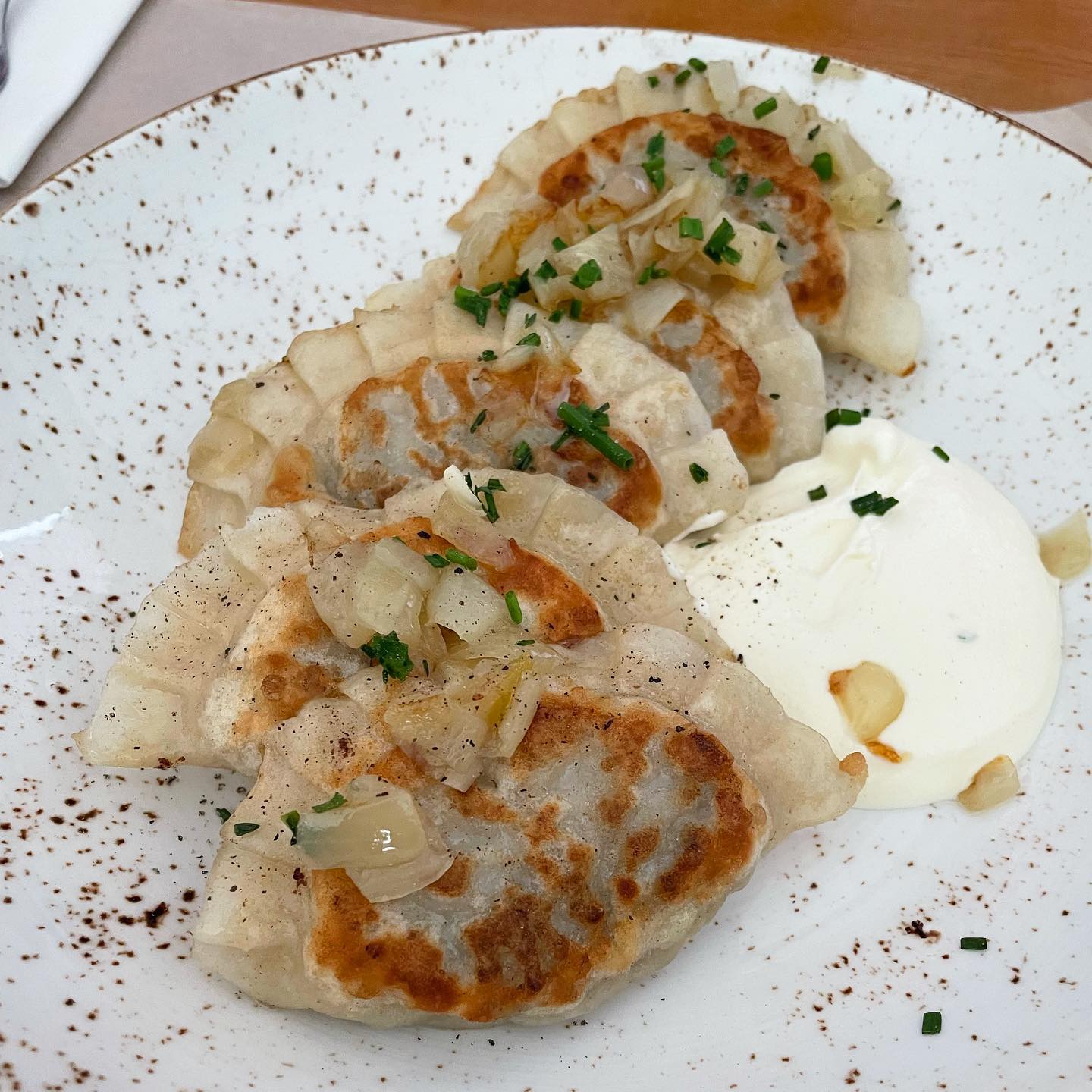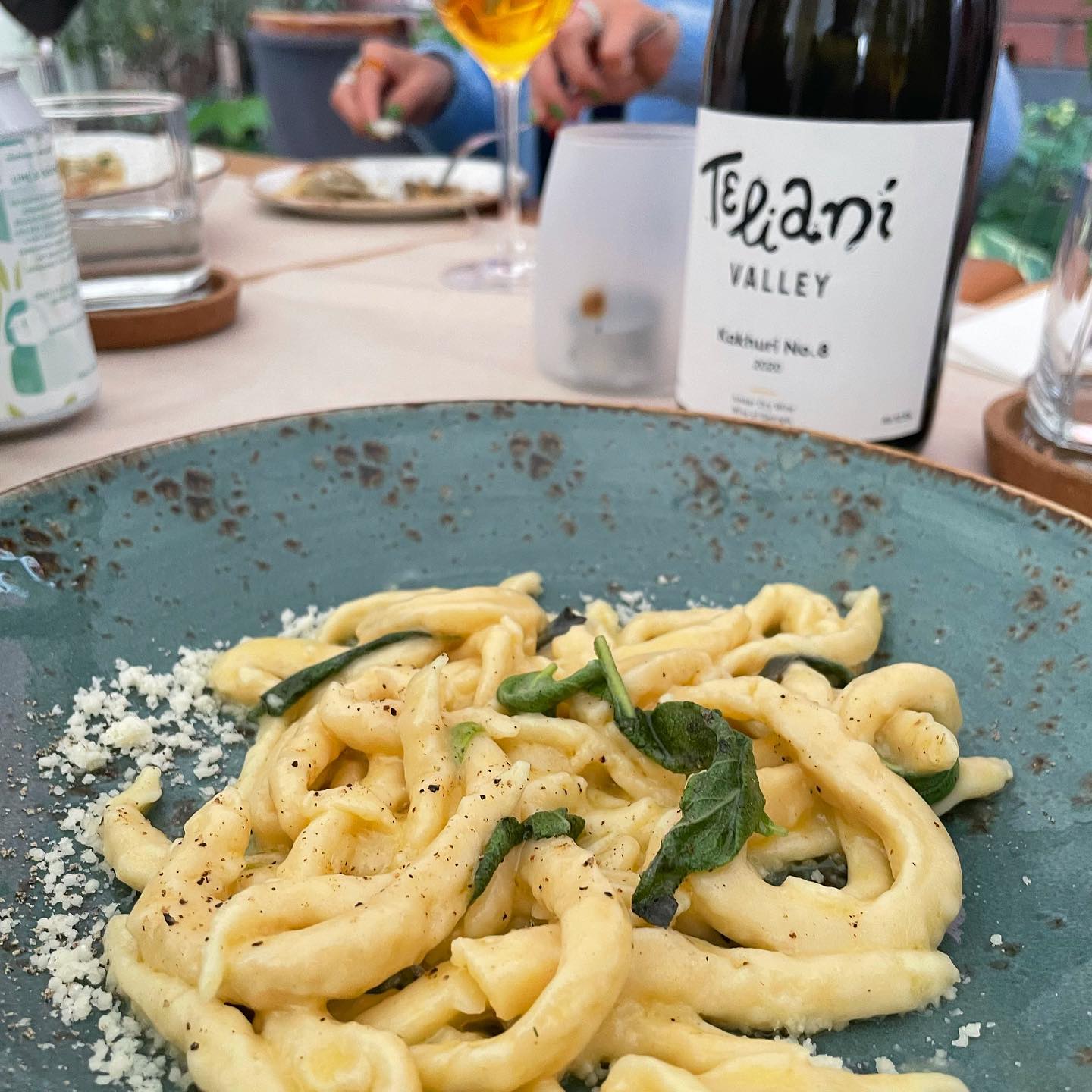 The White Hart at Lydgate
What the guide says: "This 18C stone pub on the moor is a place that constantly evolves. It's usually busy but the staff have everything under control and there are comfy bedrooms for those wishing to stay. Dining takes place in the cosy Tap Room or smart brasserie; the appealing menu has a British heart and global influences."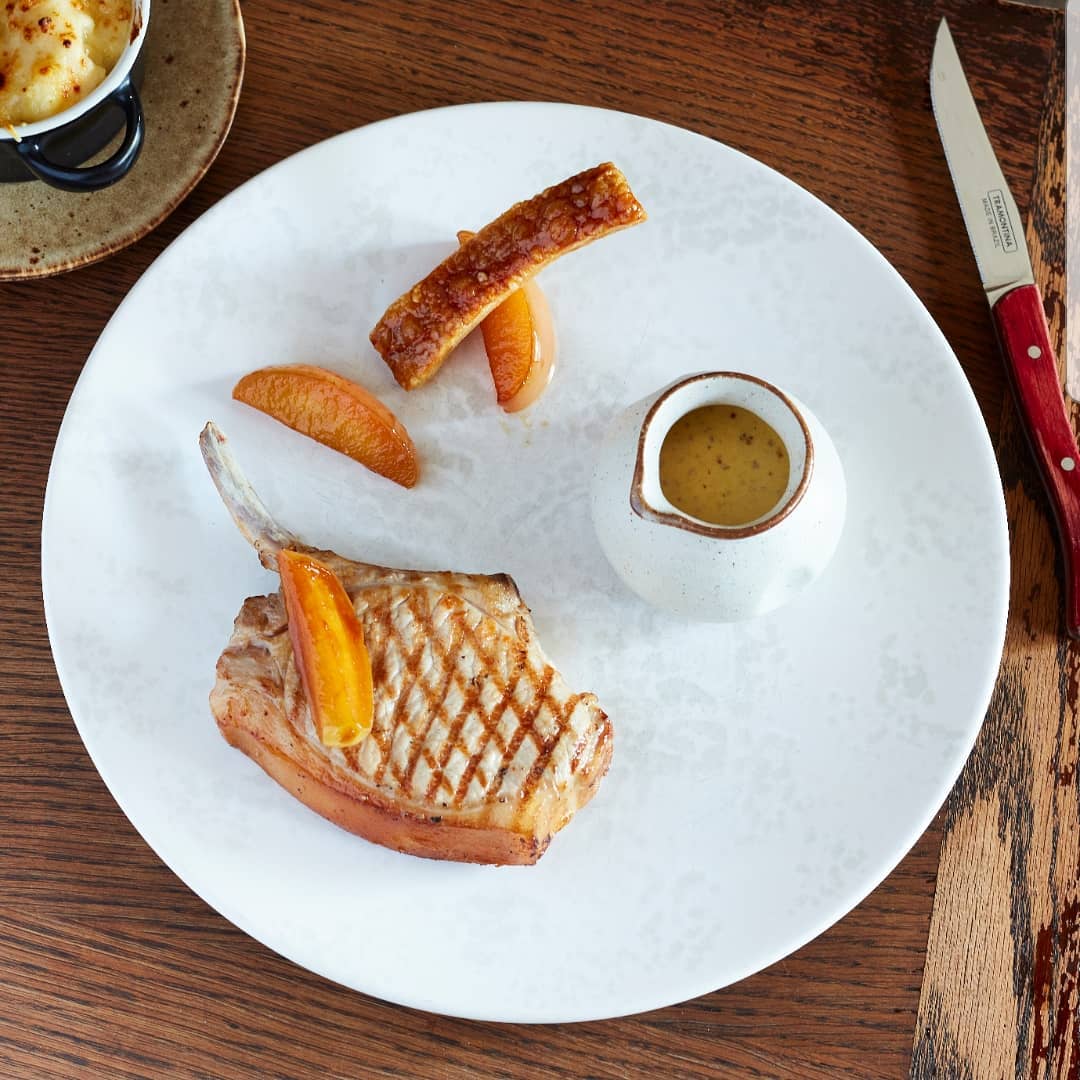 El Gato Negro
What the guide says: "The buzzy 'Black Cat' sits in a pedestrianised street. The ground floor houses a bar, the first floor plays host to an industrial-style dining room and the top floor is home to a private events space with a retractable roof. Appealing tapas dishes include meats from the Josper grill."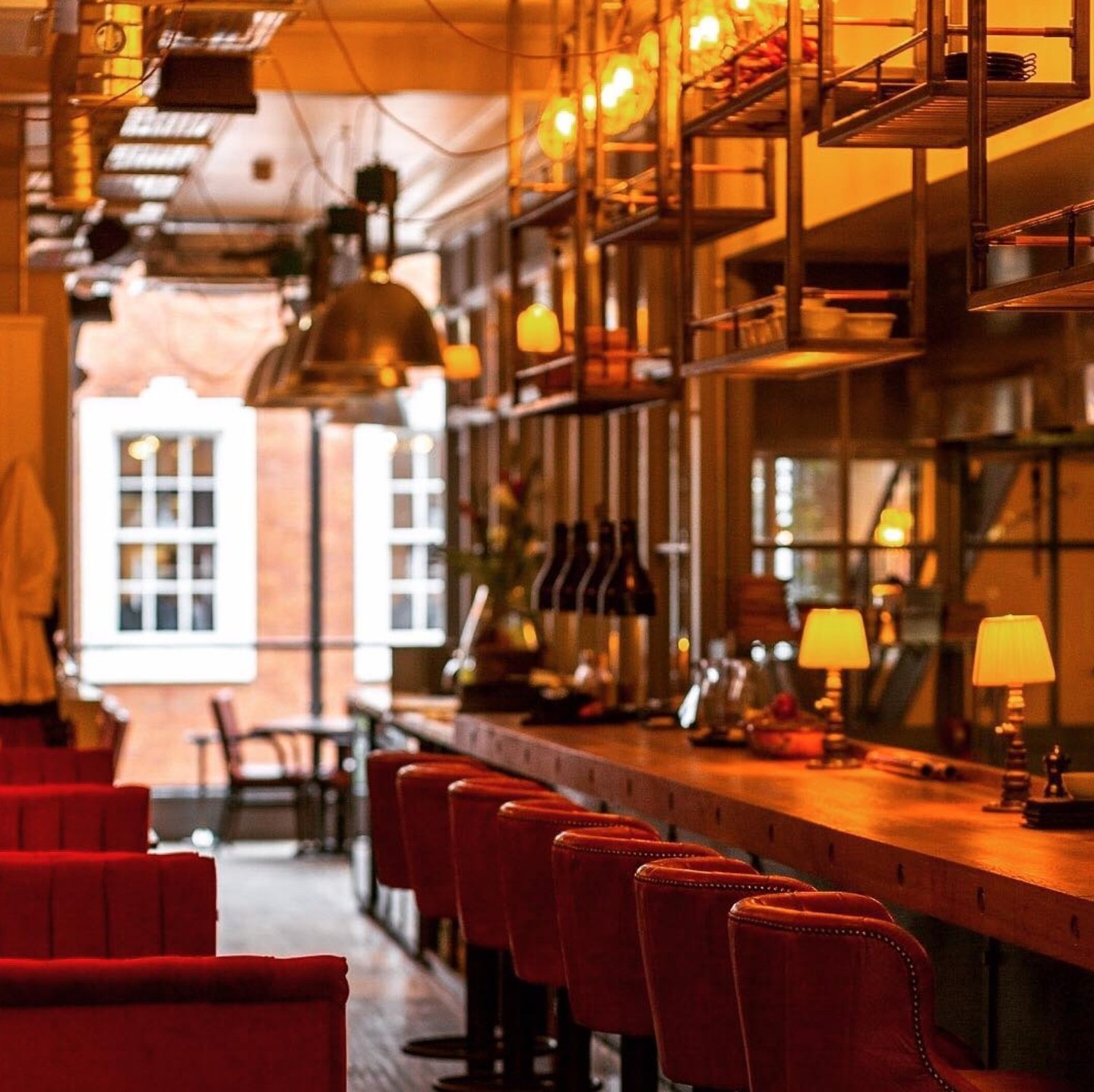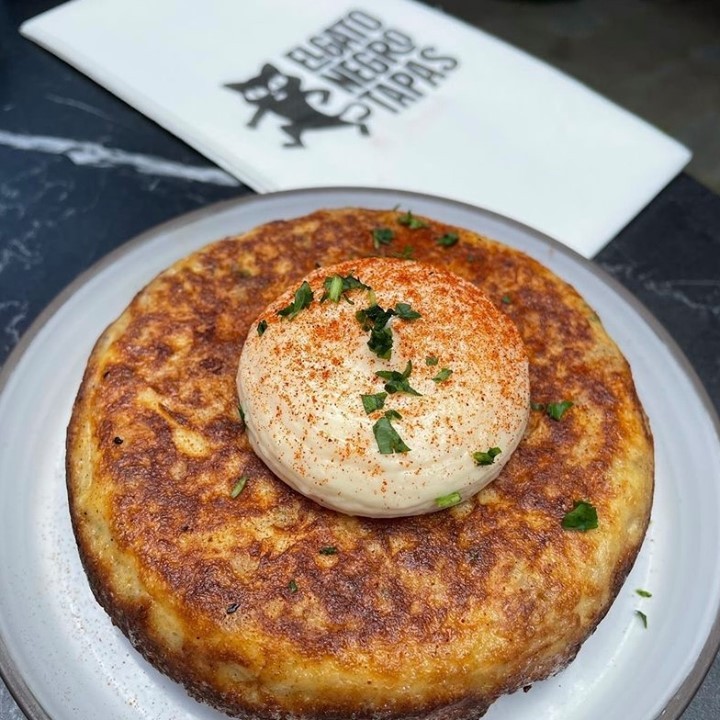 OSMA
What the guide says: "Located in the city's northern suburbs, OSMA is a nod to the owners' birthplaces – OSlo and MAnchester. Breakfast, salads and open sandwiches are replaced in the evening by tempting small plates. The stylish room comes with an open kitchen, a communal island table and smart curved banquettes."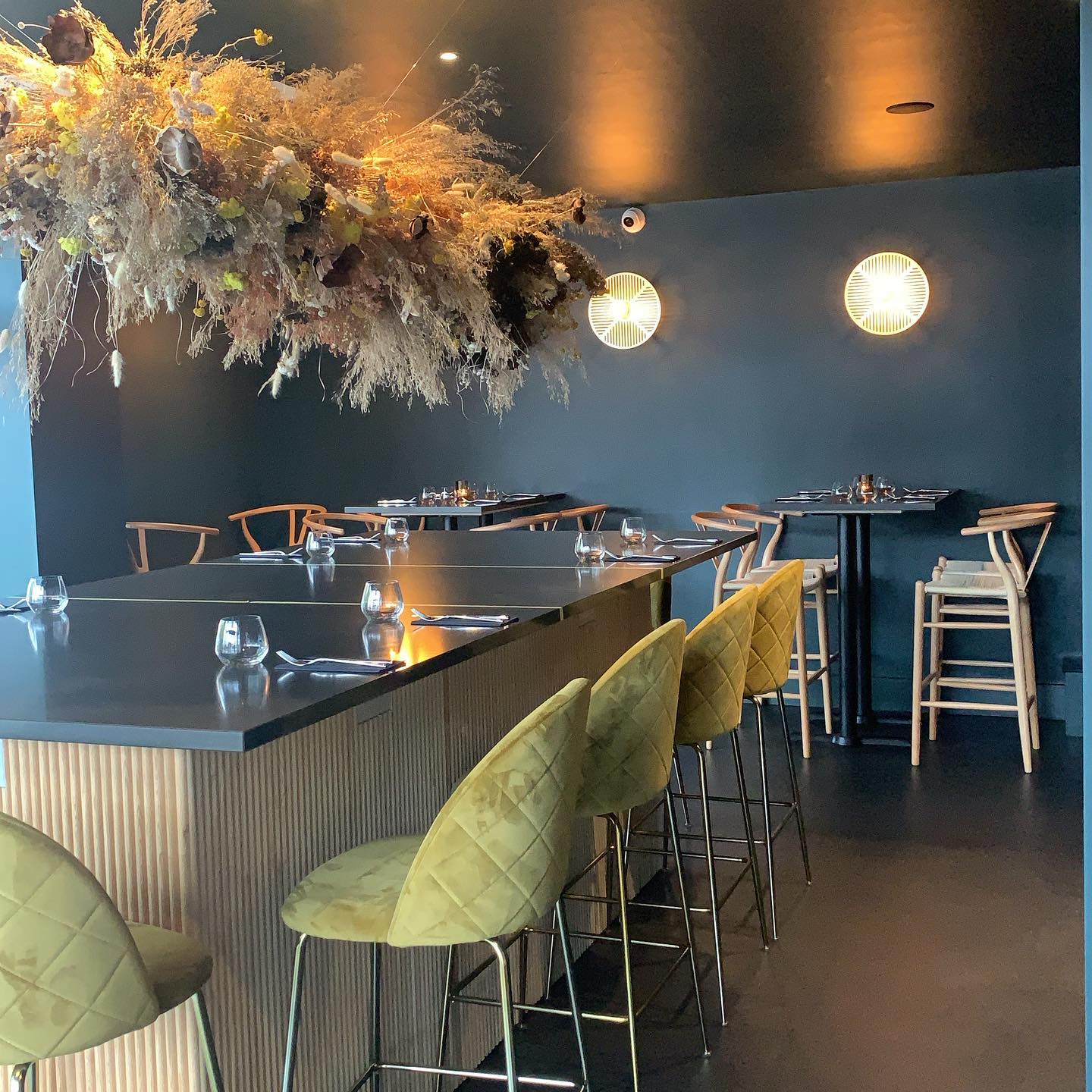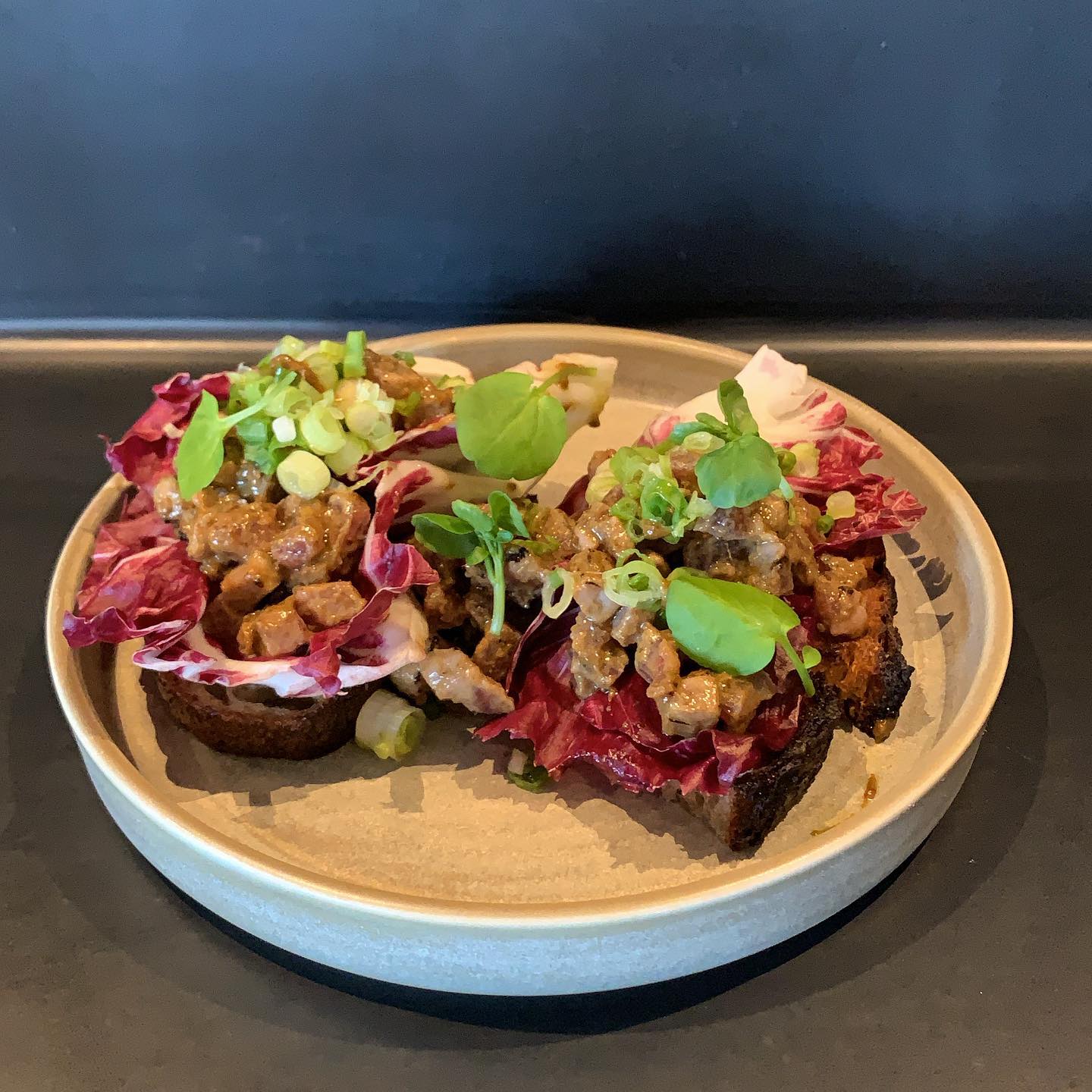 63 Degrees
What the guide says: "The bustling Northern Quarter is home to this family-run restaurant. The experienced owner-chef hails from France and his classic dishes are cooked with pride and passion using both local and imported French produce. The set lunch represents good value."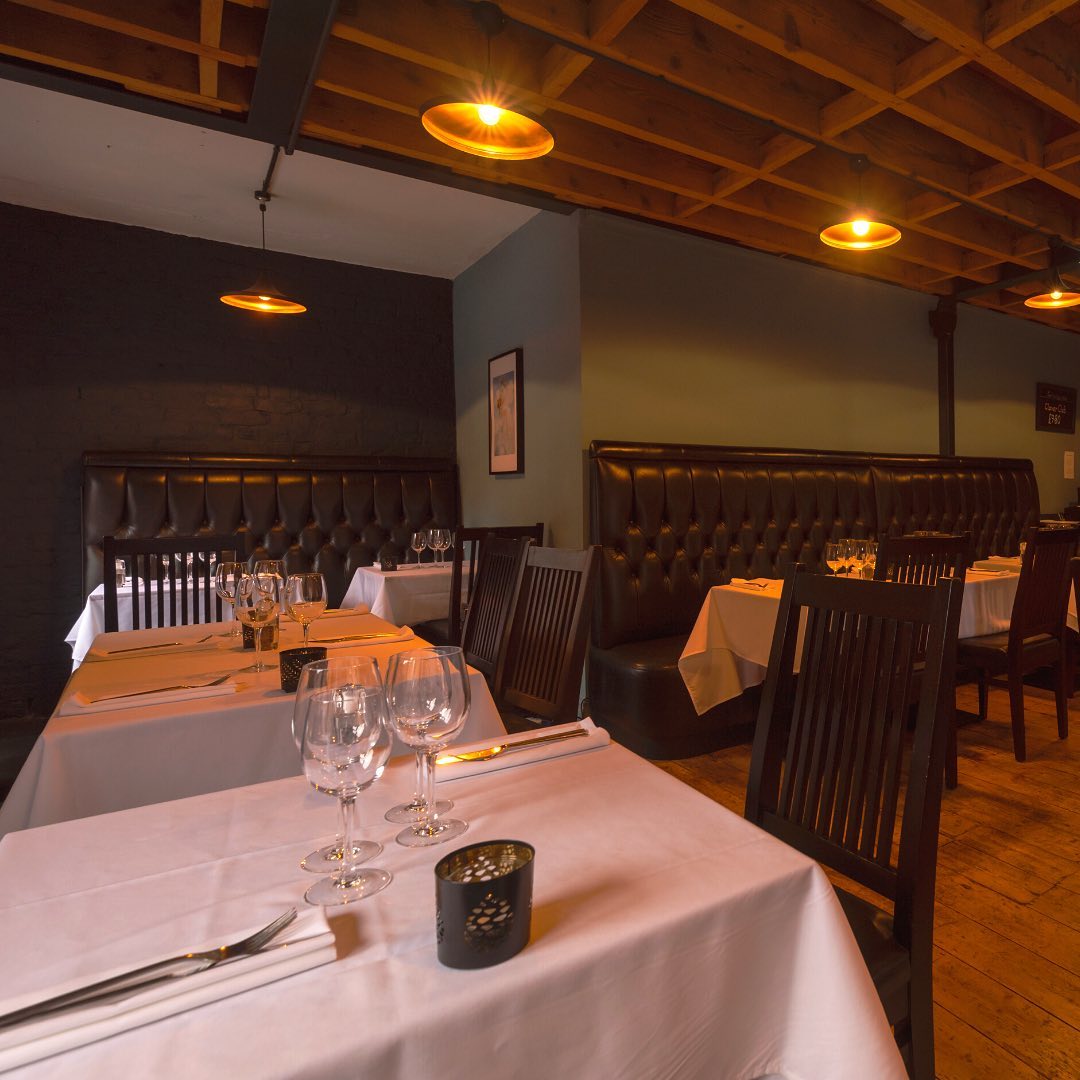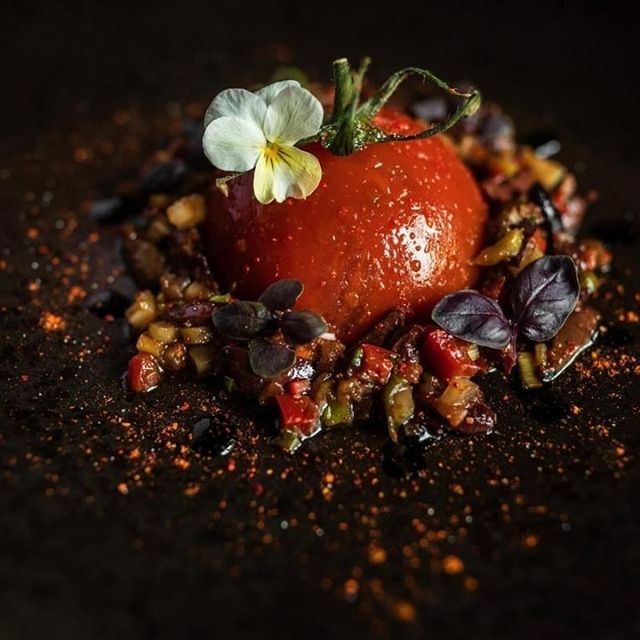 Tast
What the guide says: "Tast is housed on the first two floors of this three-storey operation; ask for a seat on the lower level to watch the chefs behind the counter. Uncomplicated Catalan dishes are executed to a high level and are tasty and satisfying. A set menu is served in top floor Enxaneta Tast."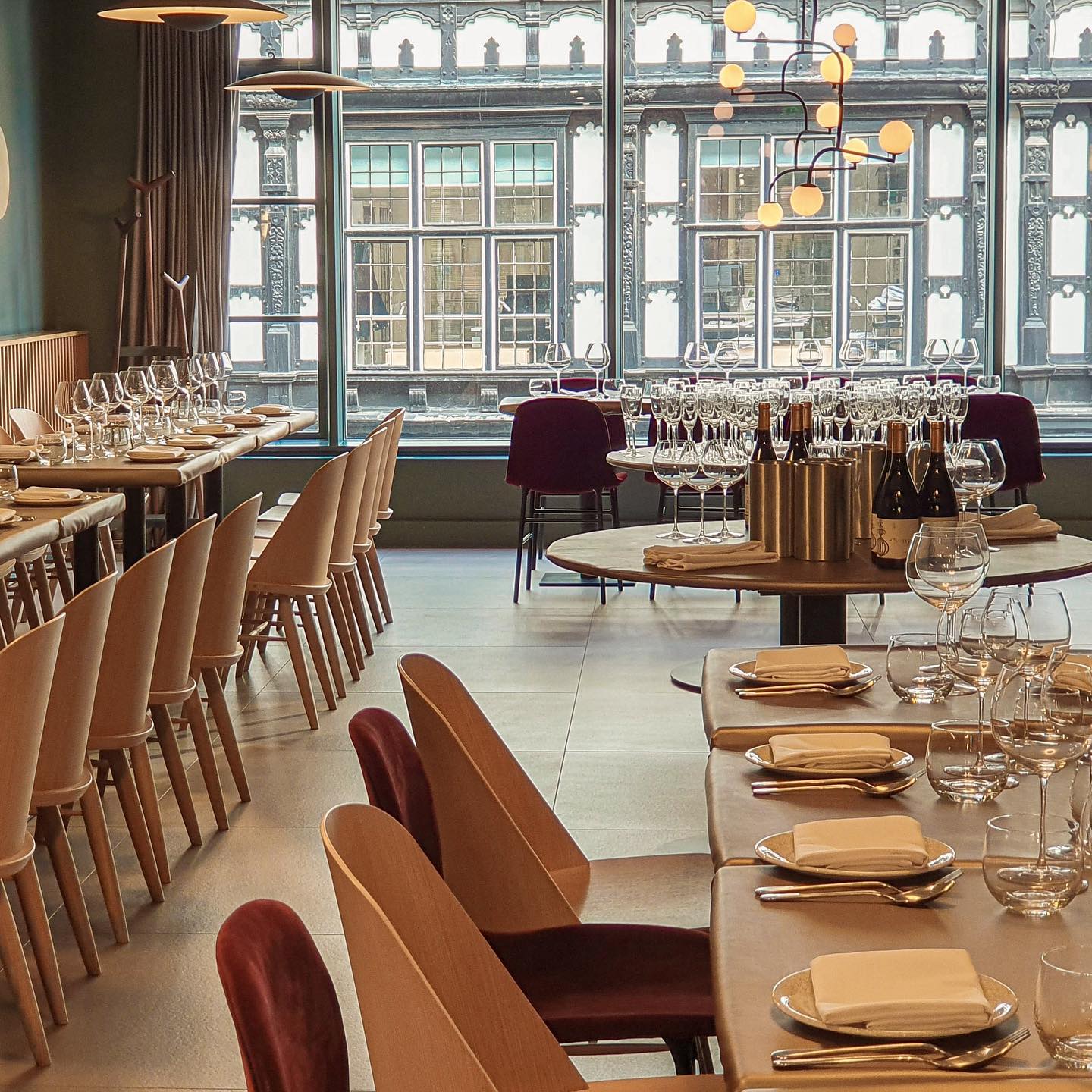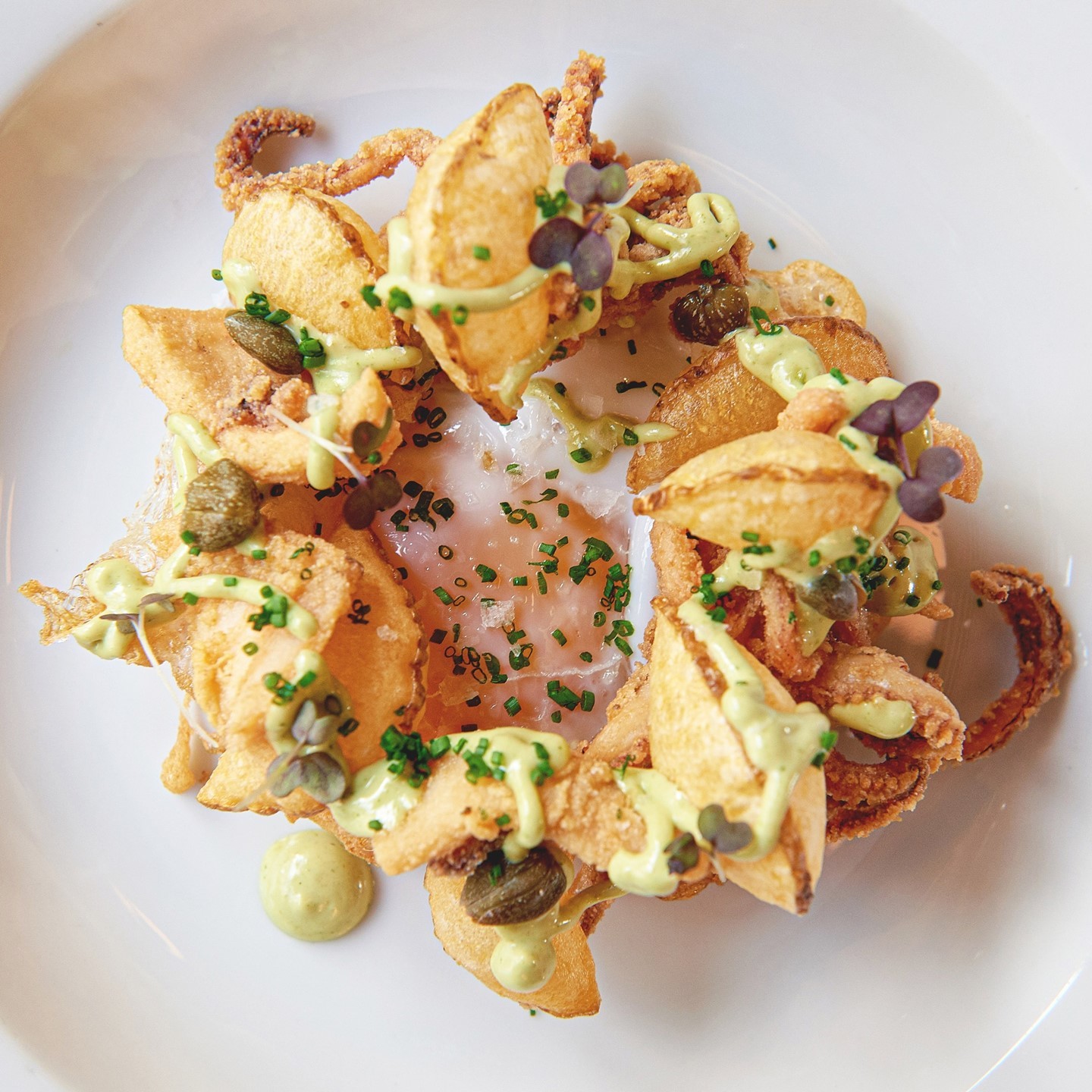 Where The Light Gets In, Stockport
What the guide says: "This large, loft-style restaurant is located on the top floor of a Victorian coffee warehouse and its open kitchen forms part of the room. The surprise menu is formed from whatever they have foraged that day and beasts are brought in whole and fully utilised. Matching wine flights focus on natural wines."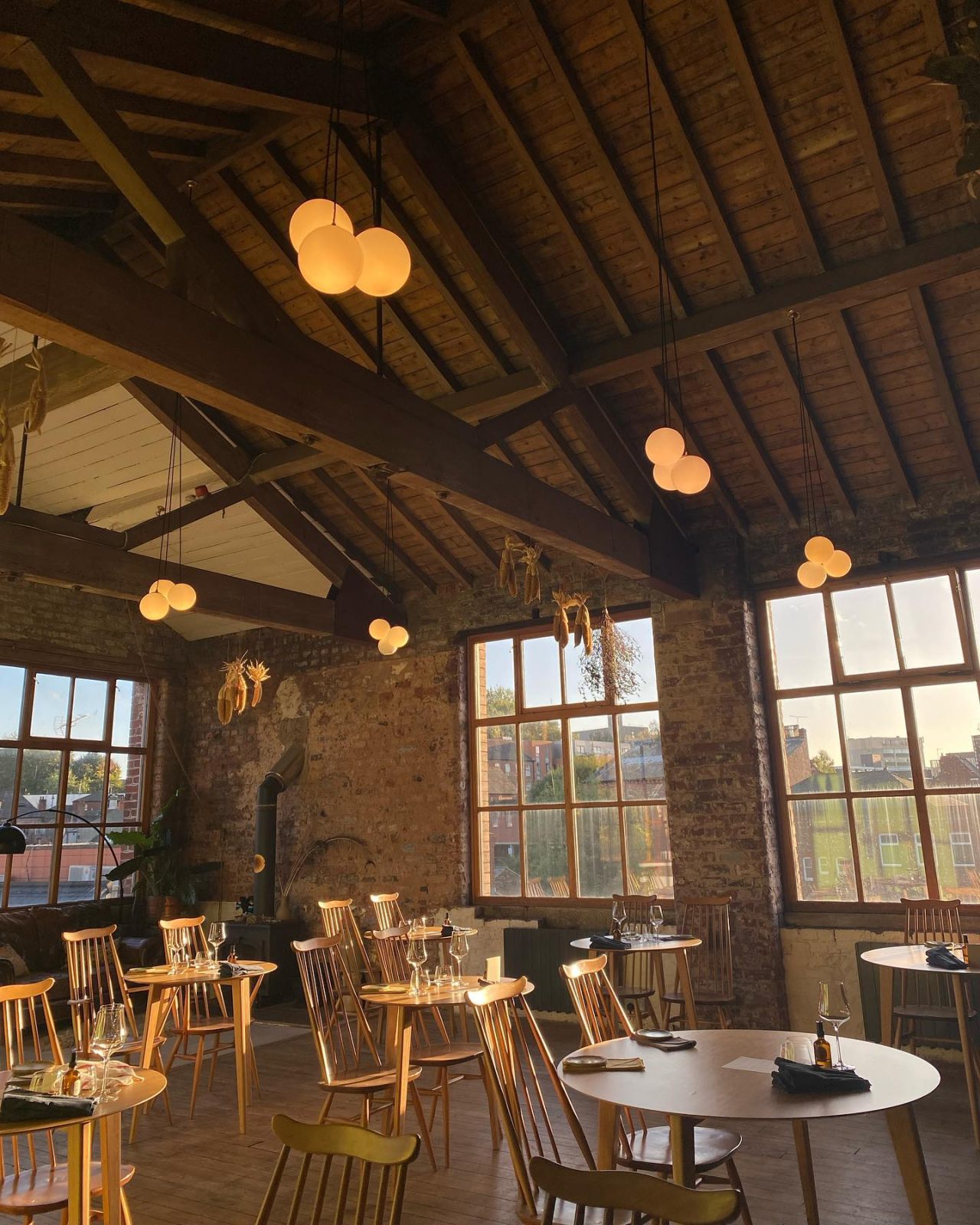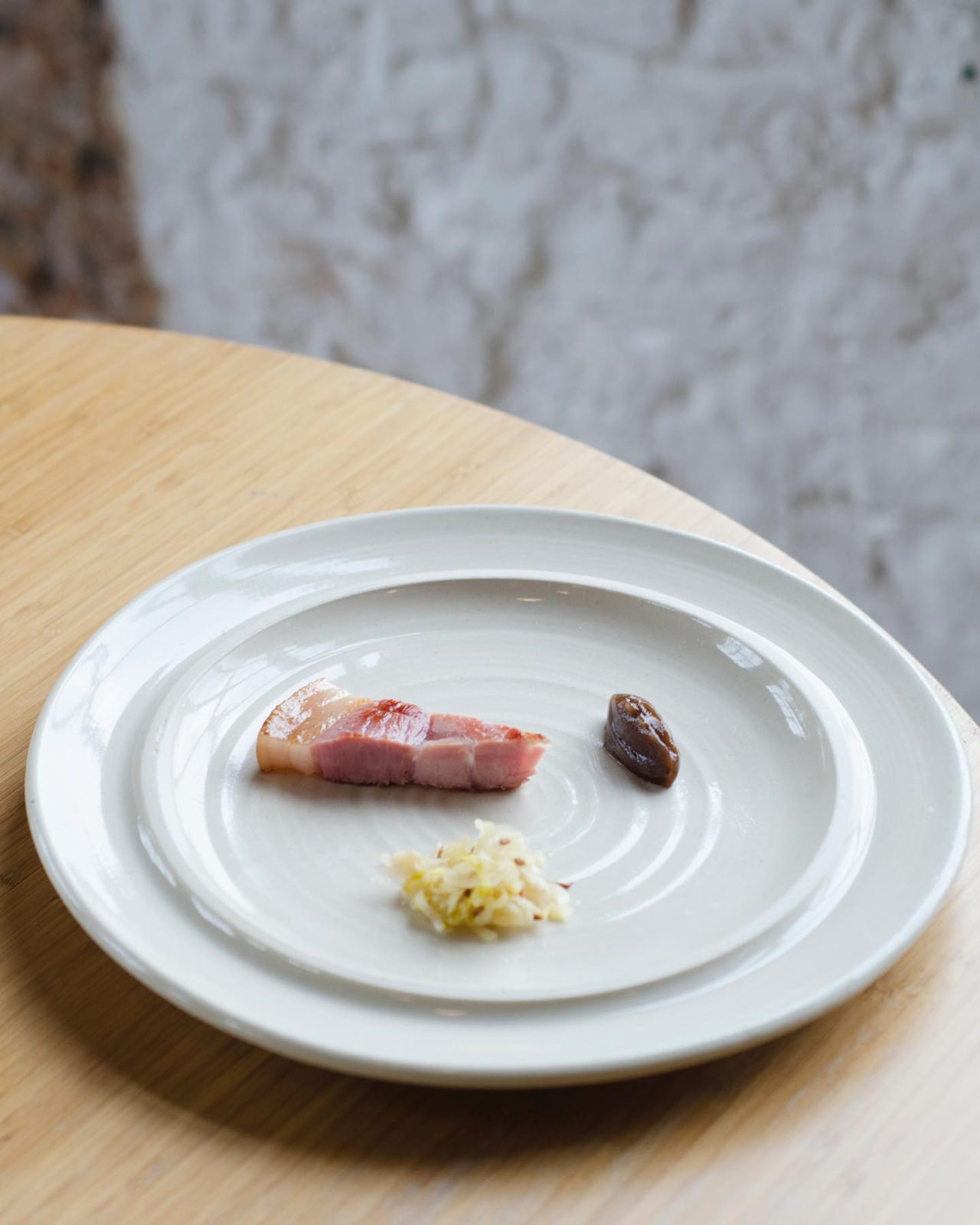 The Perfect Match, Sale
What the guide says: "At this simple, honest little bistro you'll find Jacinda in the kitchen creating tasty, well-crafted dishes from across Europe, while Andrea picks out the perfect match for each dish from the wine list. Andrea's family make Prosecco back in Italy and some of their wines are here to try."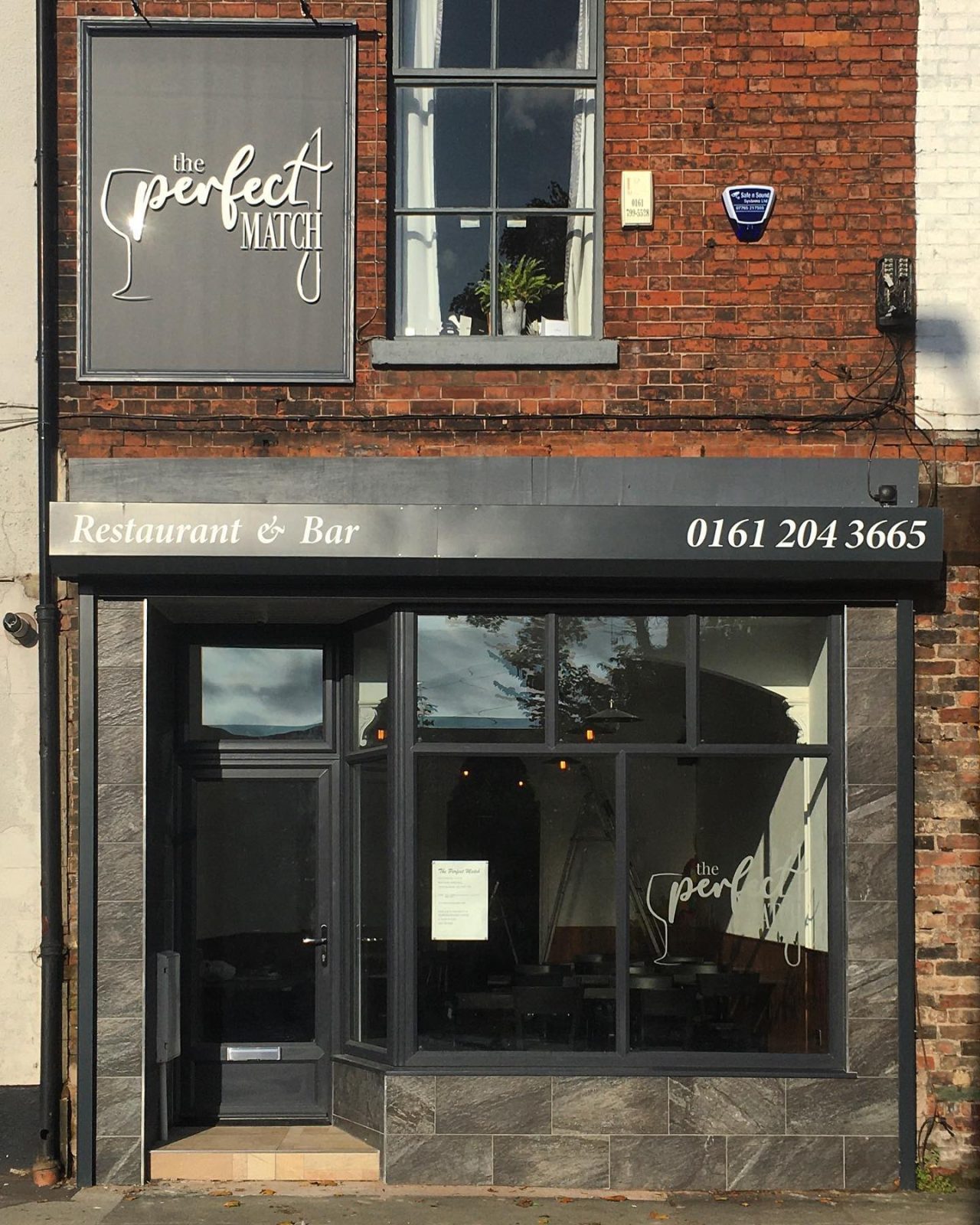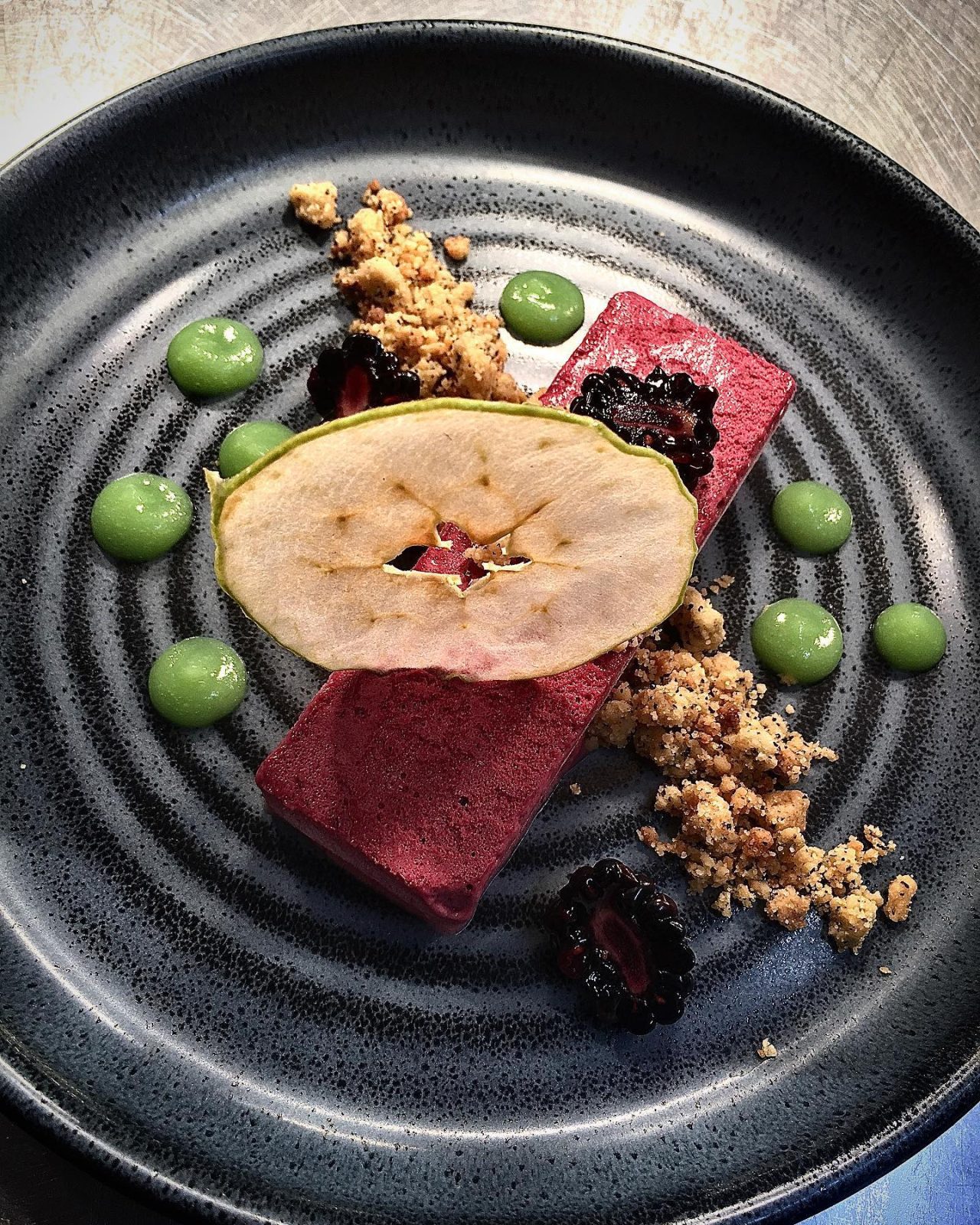 Habas
What the guide says: "From the same owners as Canto and El Gato Negro comes Habas, which occupies the old wine cellars of the magnificent former Manchester Club building. Small sharing plates are guided by the Middle East, with a few hints of the Mediterranean. The eye-catching décor has a rustic, slightly retro style."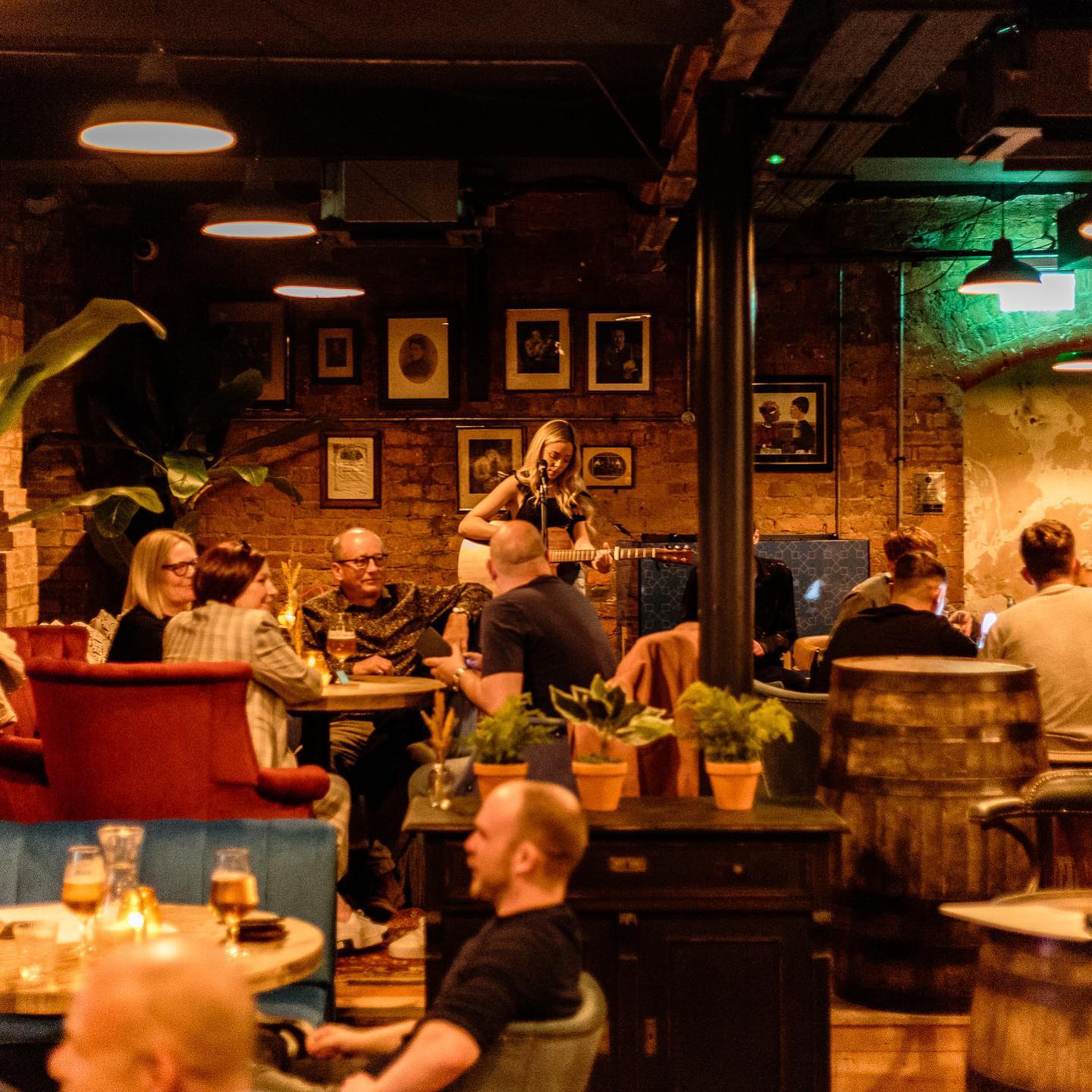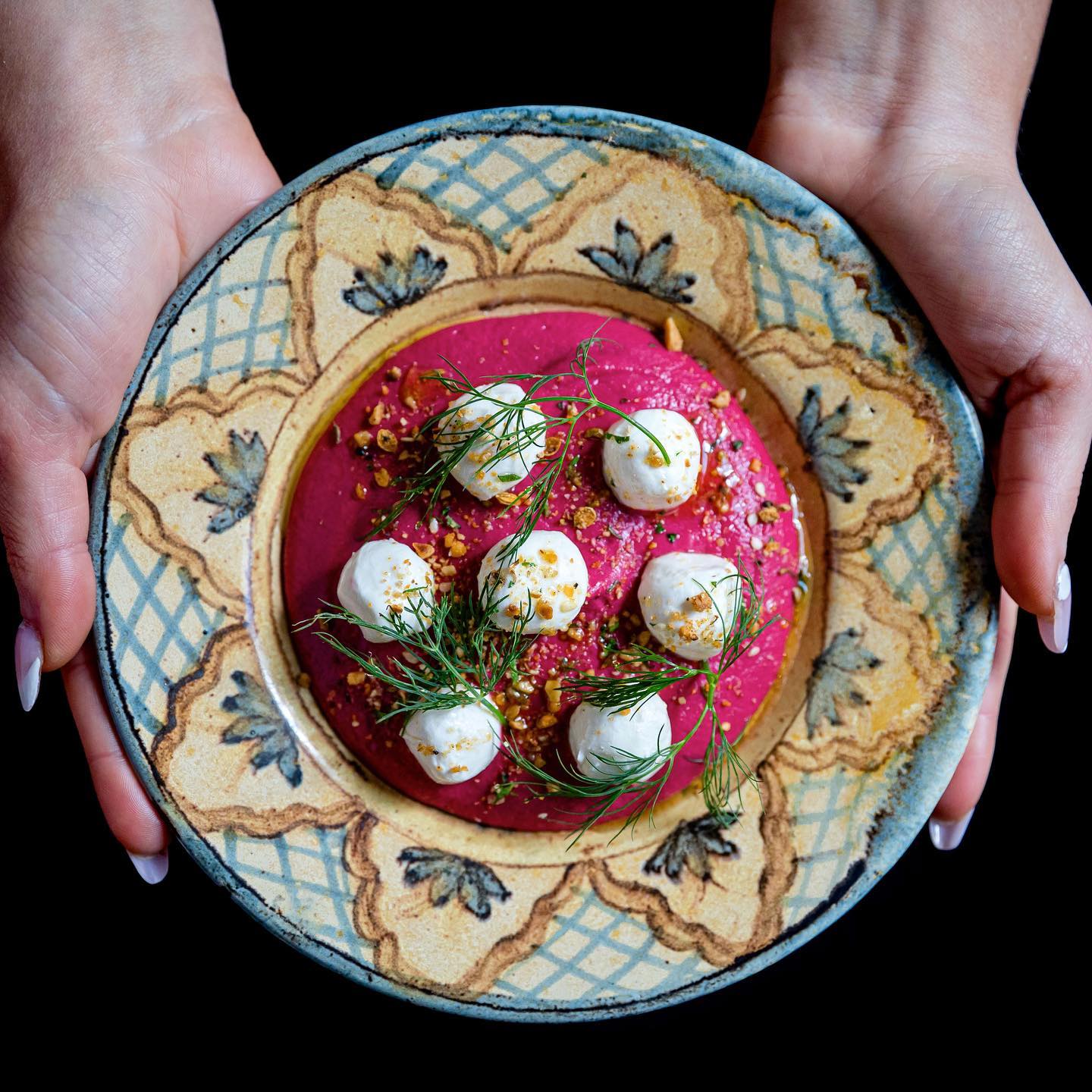 White Hart Inn, Oldham
What the guide says: "Never one to stand still, this 18C stone pub on the moor is constantly evolving. It's a busy place but the staff have it all under control and there are comfy bedrooms for those wishing to stay. Dining takes place in a large rear room; the appealing menu has a British heart and global influences."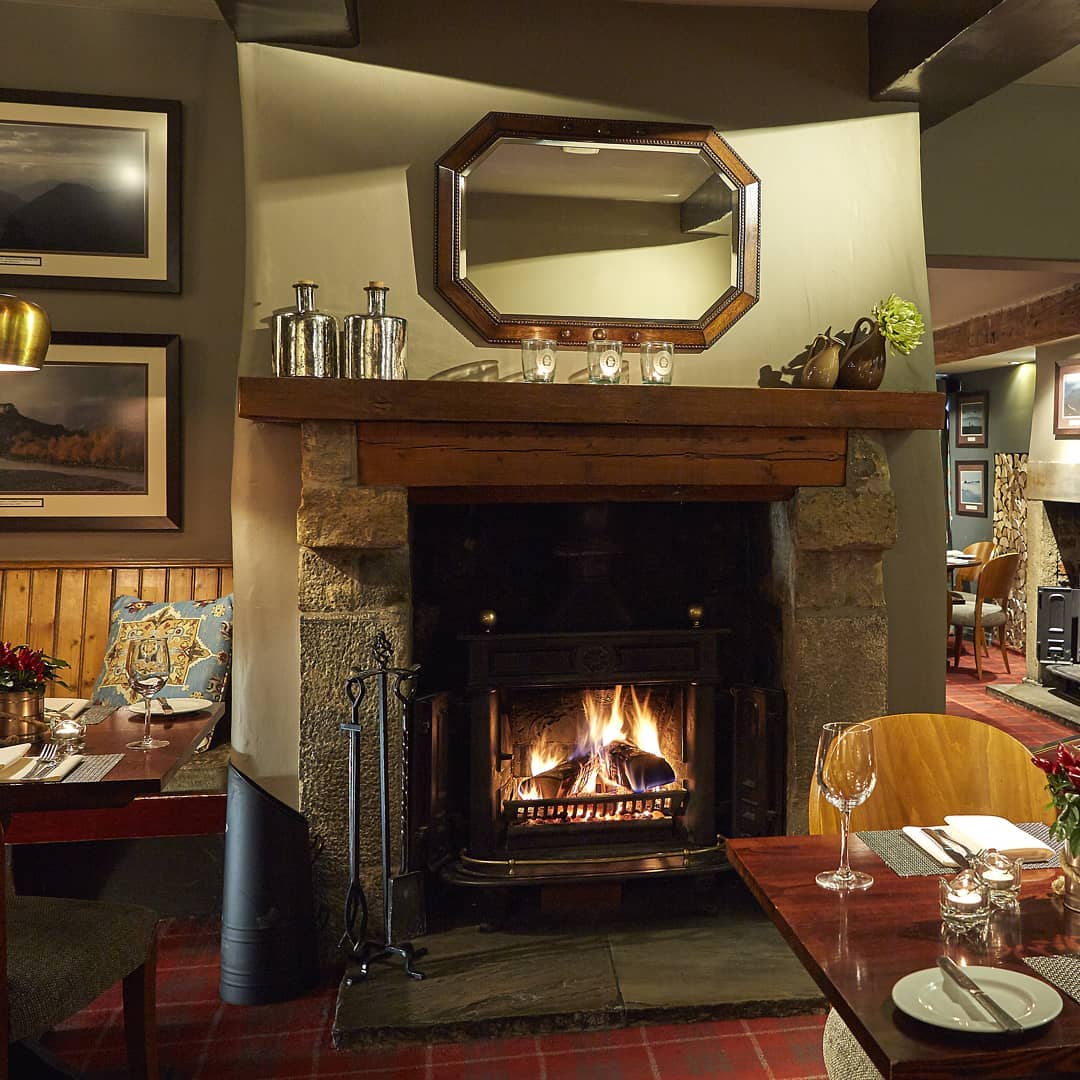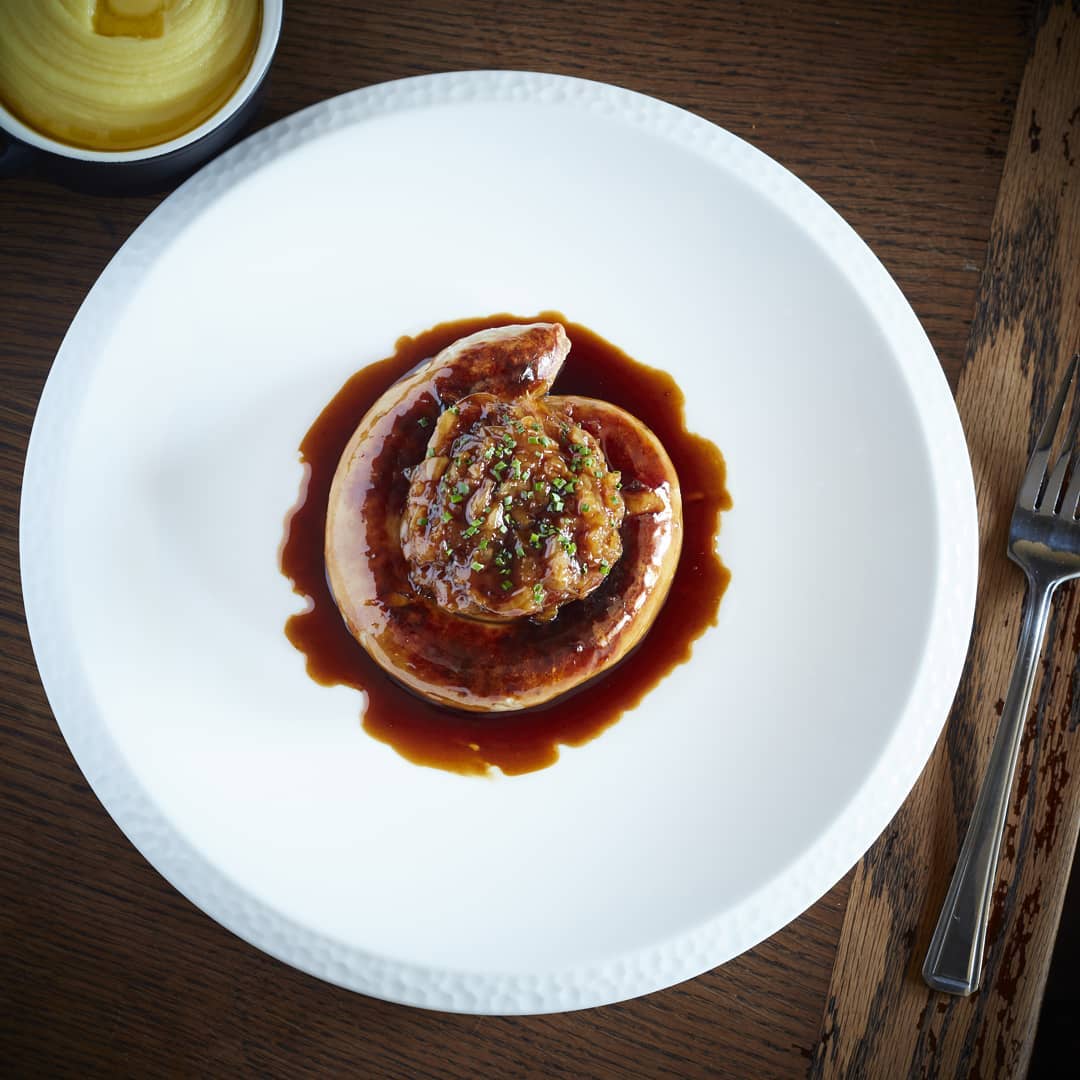 Borage, Bowden
What the guide says: "British and Polish flavours combine at this friendly neighbourhood restaurant located in a pleasant village. Well-presented, colourful modern dishes reflect the seasons and are full of flavour. The homemade breads are a highlight, as is the chocolate mousse."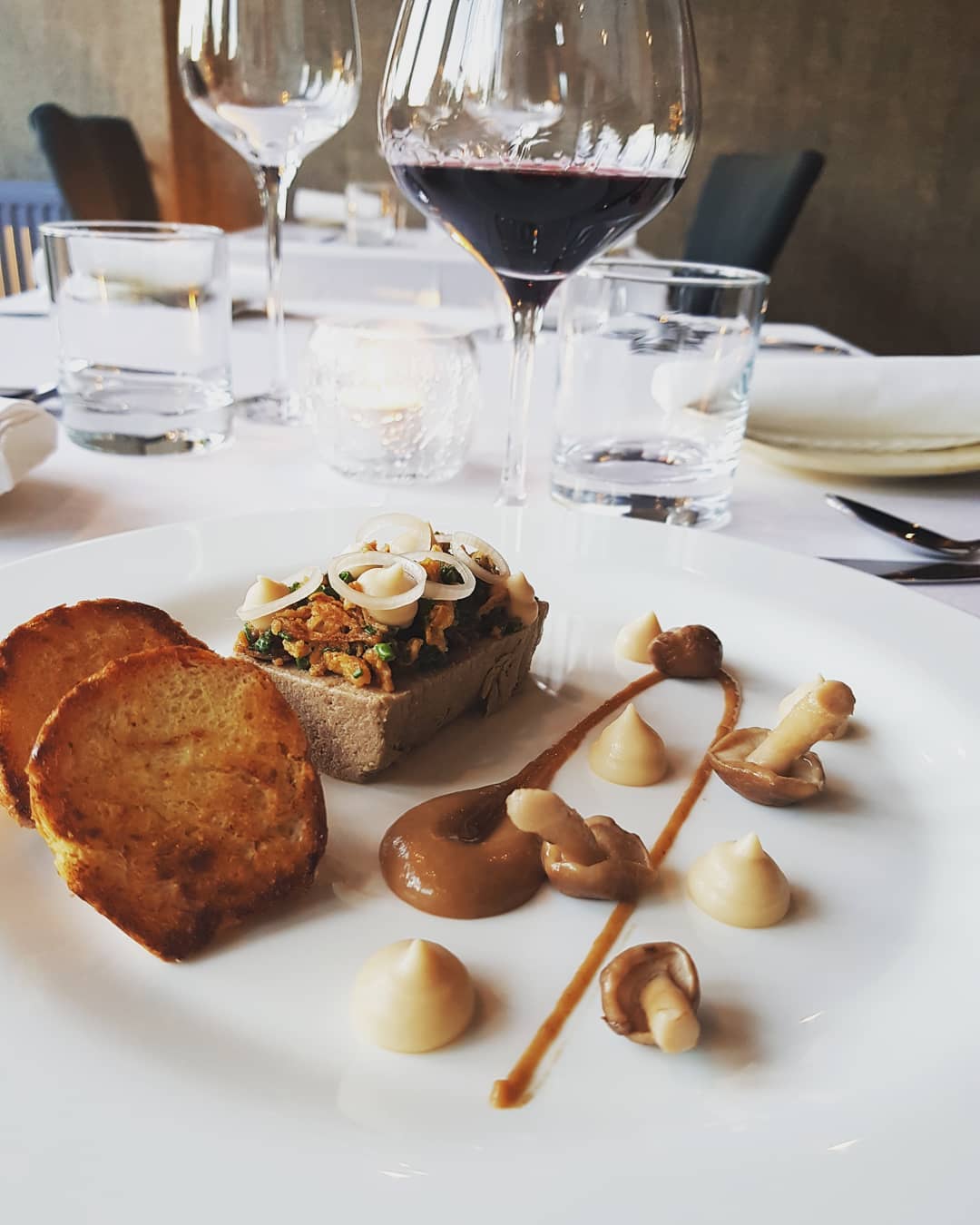 Levanter, Ramsbottom
What the guide says: "Joe has a passion for all things Spanish – he's even a trained flamenco guitarist – so, unsurprisingly, his sweet little tapas bar has an authentic feel. The menu is dictated by market produce; be sure to try some of the freshly sliced Iberico ham. He also owns the nearby Basque-style Baratxuri pintxo bar."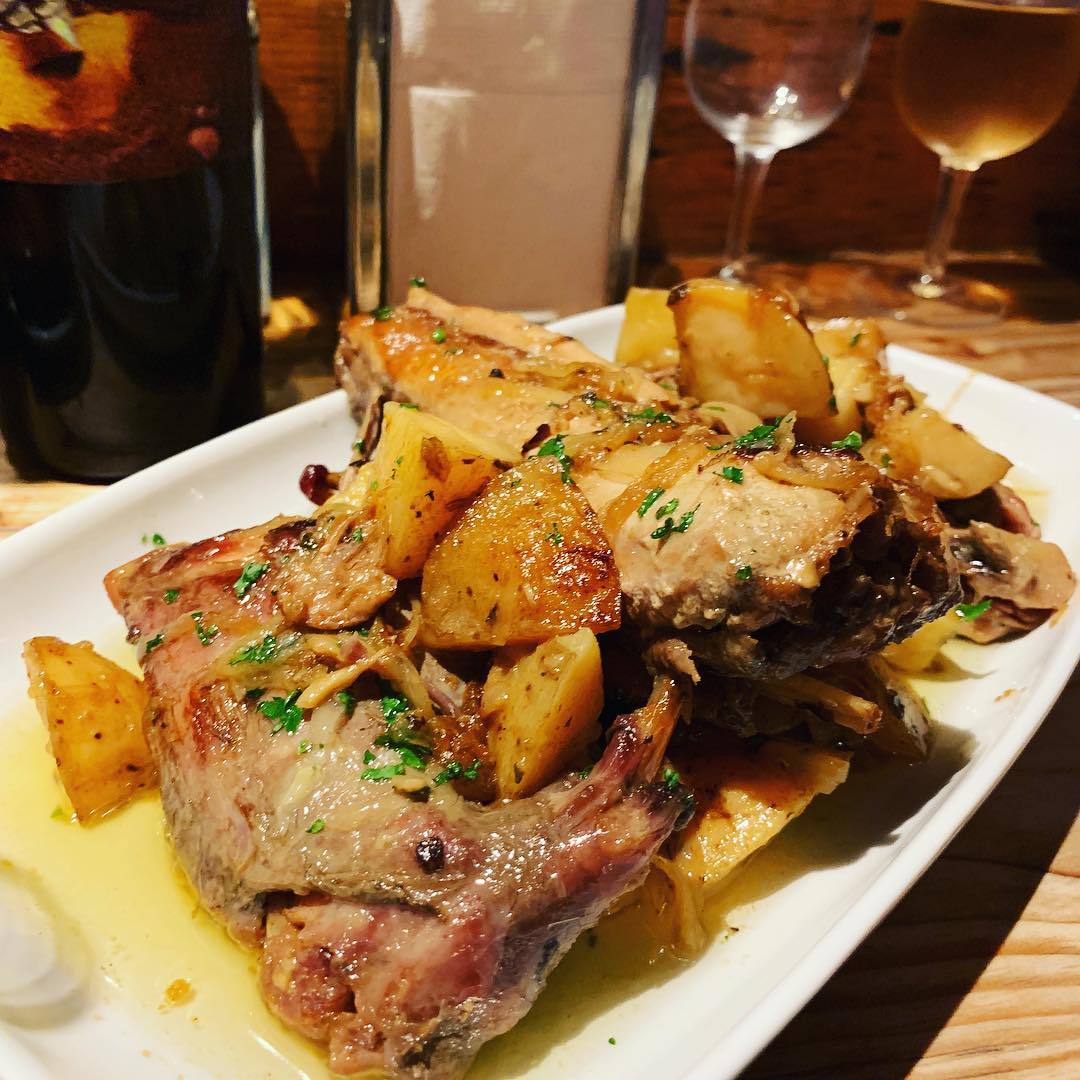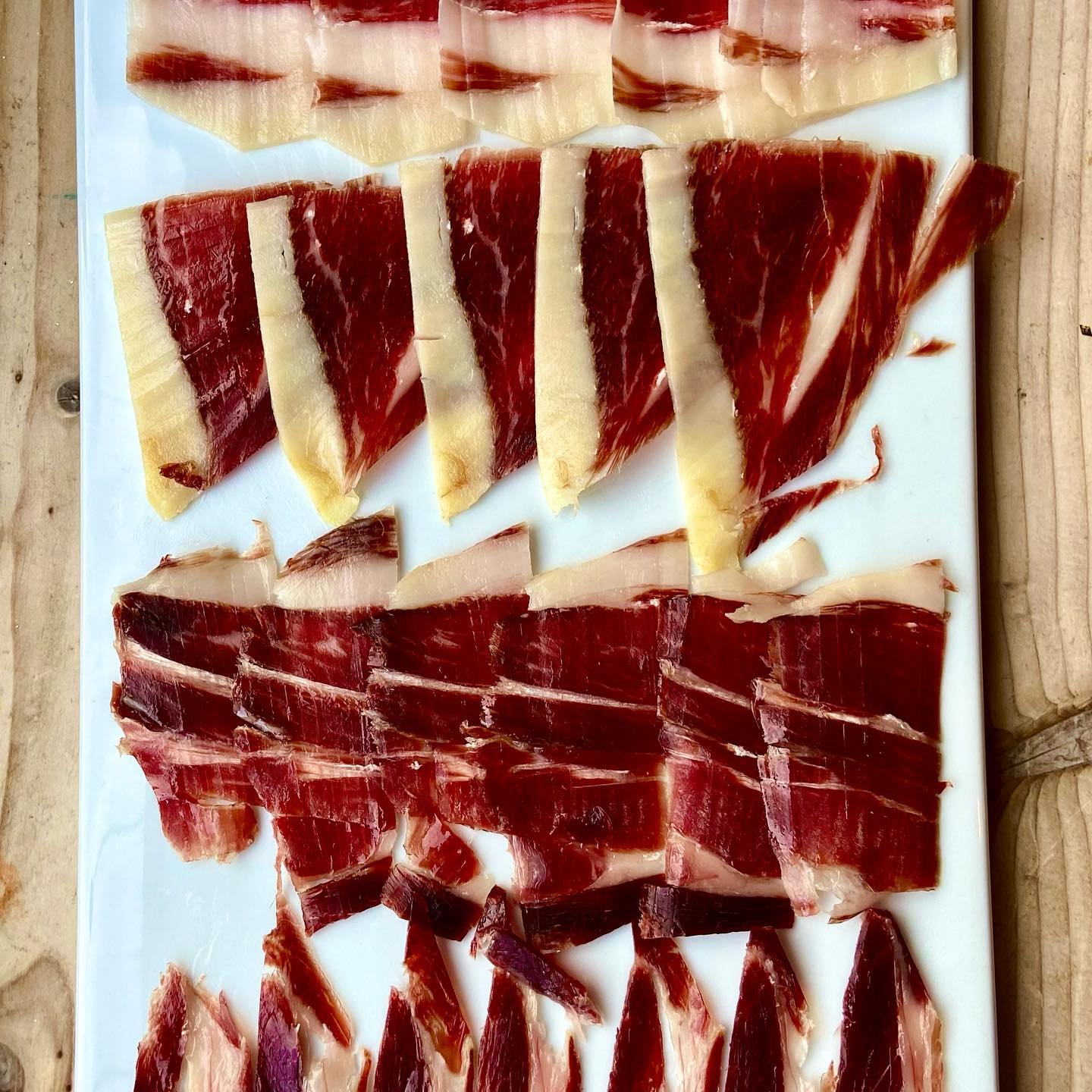 Another Hand
What the guide says: "A café by day, this 24-seater space morphs into a restaurant by night, offering an appealing array of sharing plates which champion produce from local, ethical growers.
"The eye-catching dishes are served one at a time and their flavours are punchy and pronounced. Craft beers and low intervention wines accompany. Service is bubbly and the atmosphere, buzzing."
Feature image – Mana