Feature
This pandemic trained cat uses the human loo and it's brilliant
[siteorigin_widget class="SiteOrigin_Widget_PanelImage_Widget"][/siteorigin_widget]
[siteorigin_widget class="SiteOrigin_Widget_PanelText_Widget"][/siteorigin_widget]
Feature
First look inside Gordon Ramsay's new Manchester restaurant Lucky Cat

Georgina Pellant
This week, Gordon Ramsay opens his Asian-inspired restaurant on Manchester's King Street – moving into the stunning old Art Deco bank that once housed Jamie's Italian.
Spanning three floors with opulent private dining vaults in its basement, the new Manchester location promises to be a dining experience like no other with jaw-dropping decor to match.
Capturing the essence of the original Mayfair eatery in the very heart of the city in a truly iconic building, the restaurant is only the second Lucky Cat to open worldwide – cementing Manchester's reputation as a leading destination for food, drink, and entertainment.
Taking over the former bank, Lucky Cat Manchester pays homage to the building's heritage by embracing its gorgeous period features while offering locals a 'brand new' dining experience.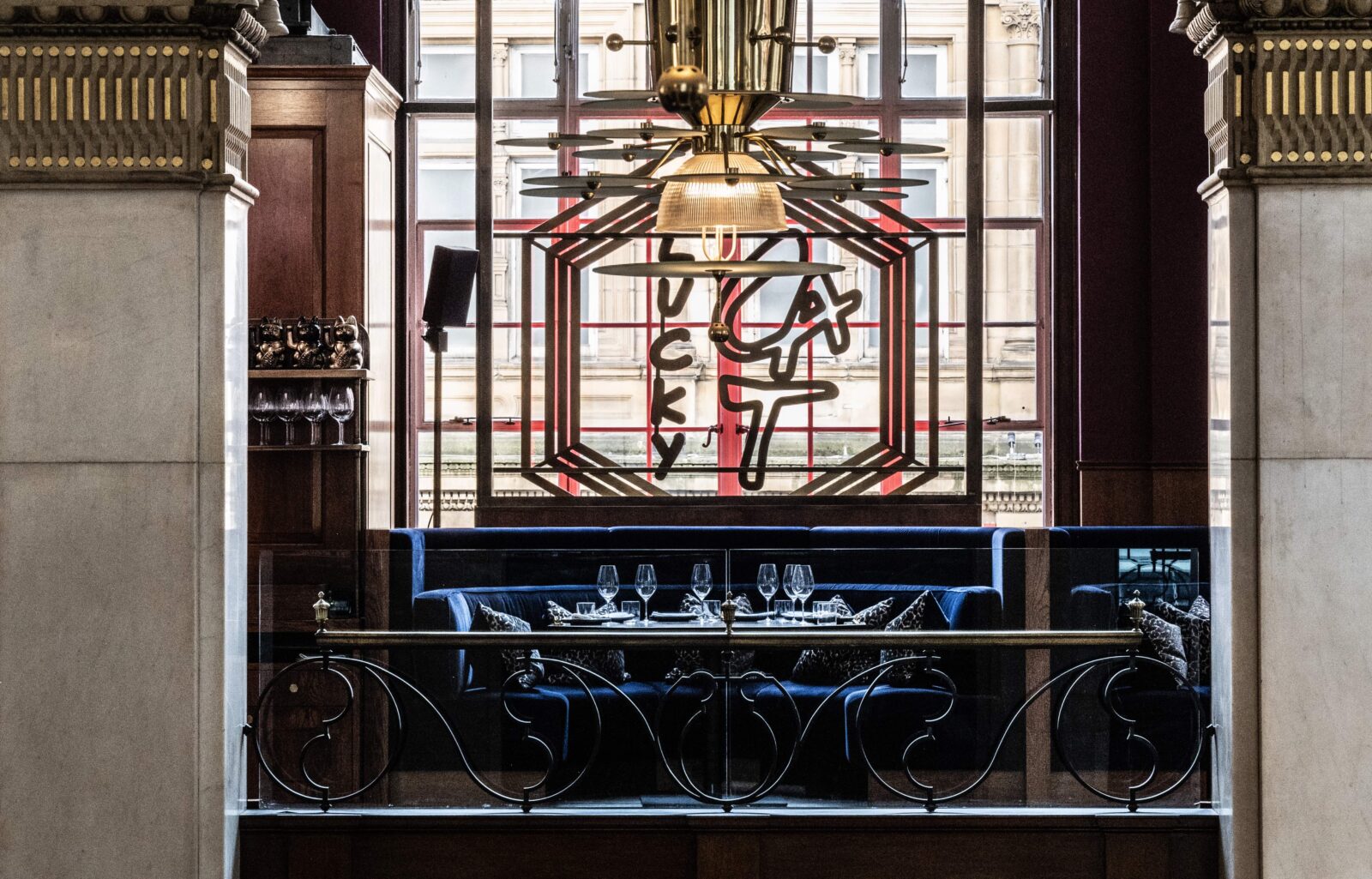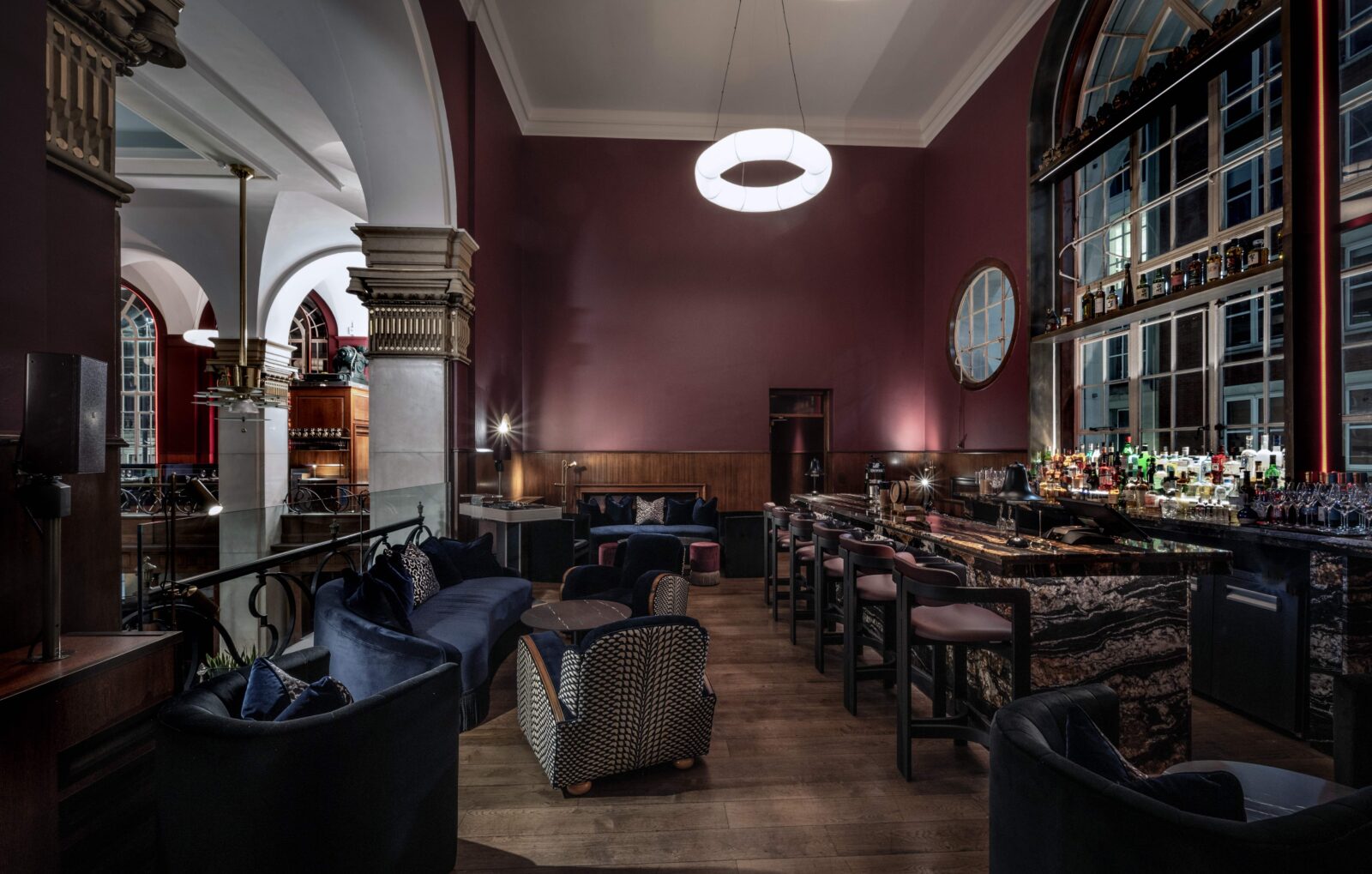 With wood panneled private bars and dining spaces tucked away for special events, Lucky Cat's menu fuses the vibrant atmosphere of 1930s Tokyo jazz kissas and drinking dens with a world-class dining experience.
Promising fine wines and cocktails, live DJs and a real party atmosphere, it is already a destination on the London scene – and now it looks set to achieve the same reputation here in Manchester.
The new Manchester location hopes to immerse guests in the extraordinary culinary narrative from Gordon Ramsay and Lucky Cat Executive Head Chef Andre Camilo, who have crafted each dish with sharing and excellence in mind.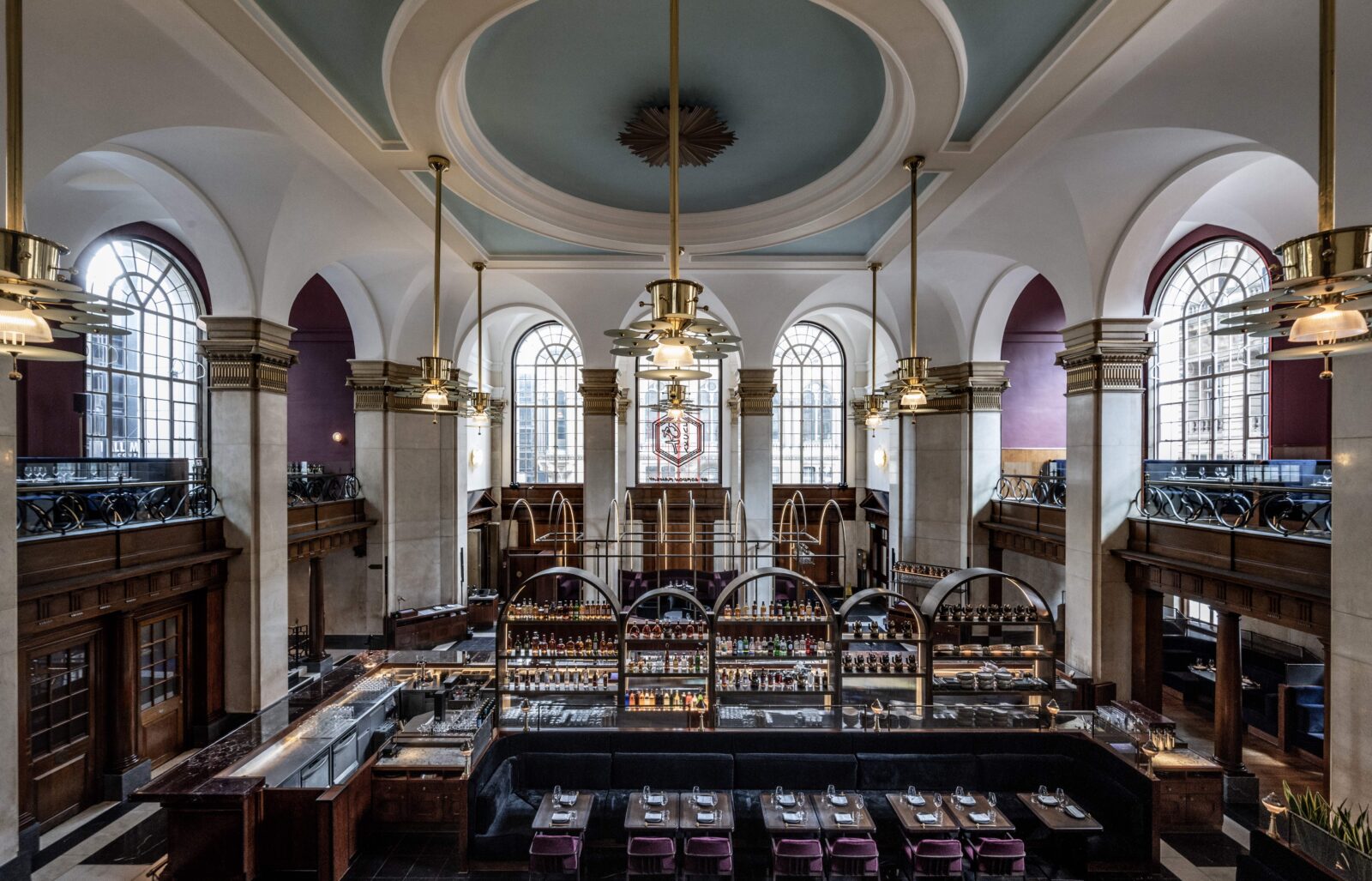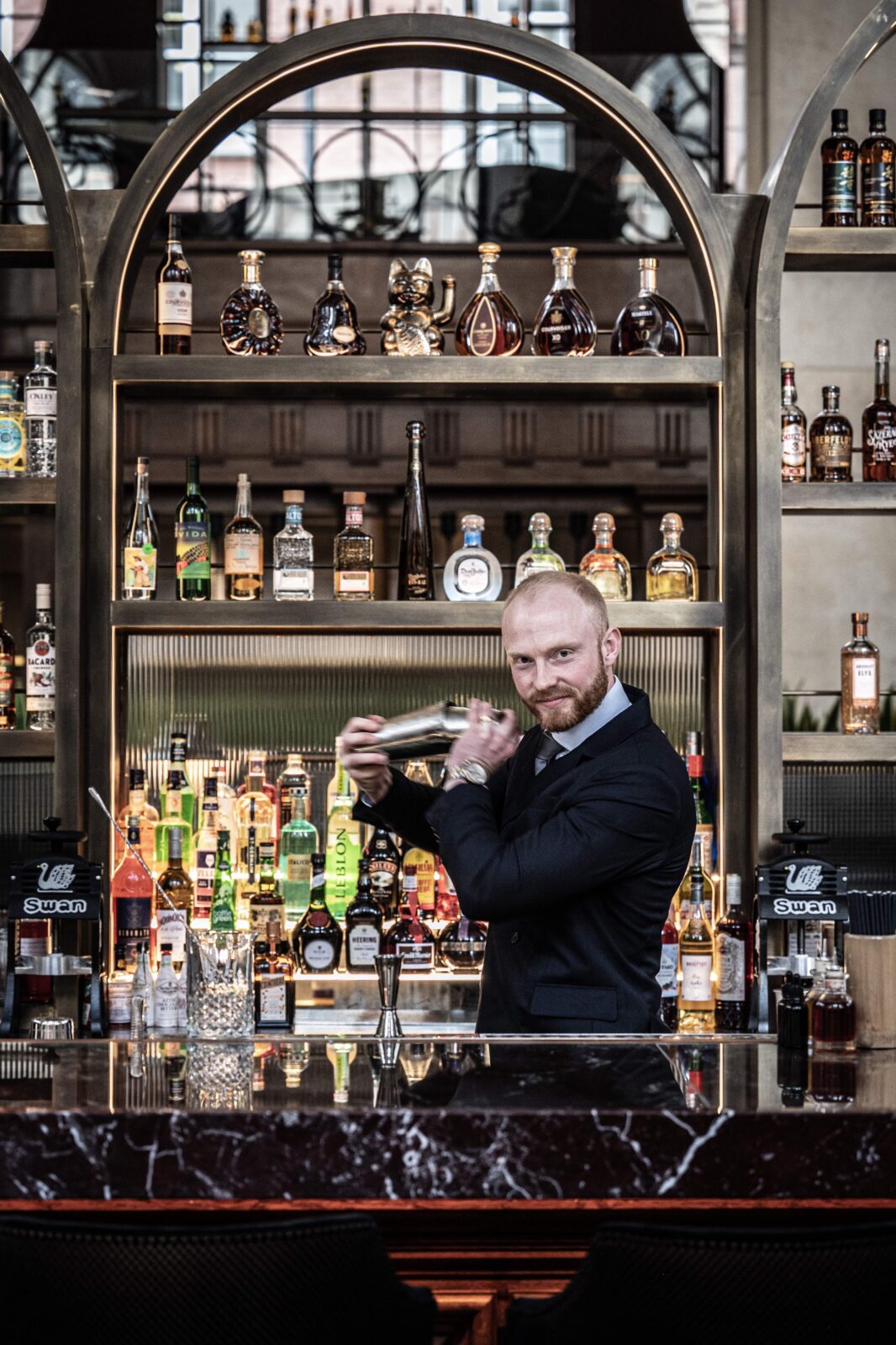 Diners are invited to 'embark on a gastronomic journey of culinary icons', digging into the likes of sublime black cod, sumptuous sirloin weeping tiger and the legendary Lucky Cat Duck Bao.
The team has taken the very best of its Mayfair menu heroes and added some new dishes to offer 'a dining experience like no other', encouraging guests to 'journey onward to the ocean's depths' with sublime sushi and raw dishes, from sumptuous tuna tartar to mouth-watering dragon rolls.
Read more: 'This was a surprise' – Manchester chippy reacts in disbelief as it's named second best in the UK
An innovative cocktail list, meanwhile, includes the one-of-a-kind Lucky Negroni, where the gin in your drink is determined by a captivating game of chance.
With three dice hidden inside a mysterious box, the numbers rolled will unlock the perfect combination of gins, vermouths, and bitters destined for your drink. With a staggering 216 possible combinations, your Lucky Negroni is a personalised, exhilarating experience, crafted by fate itself.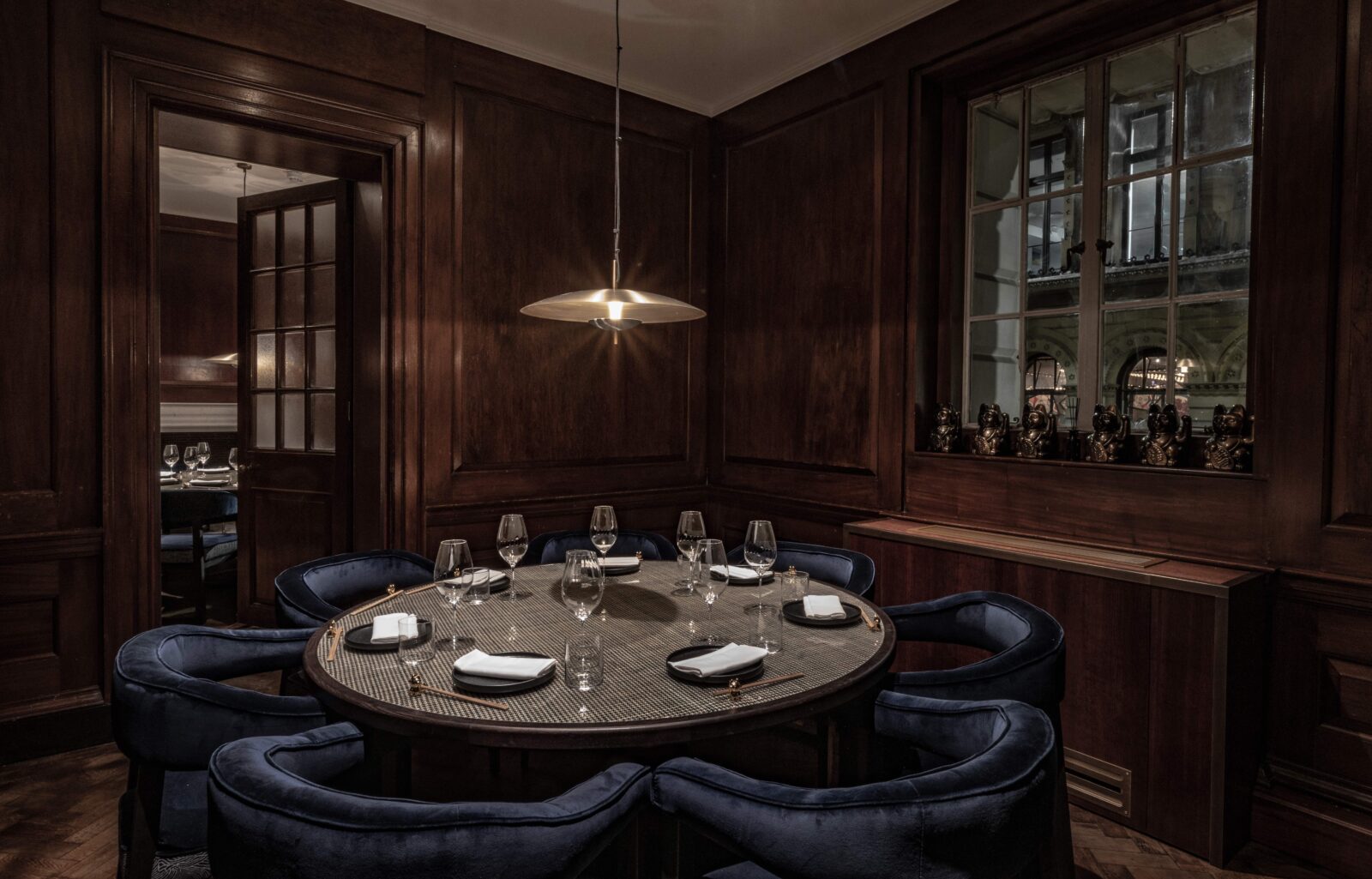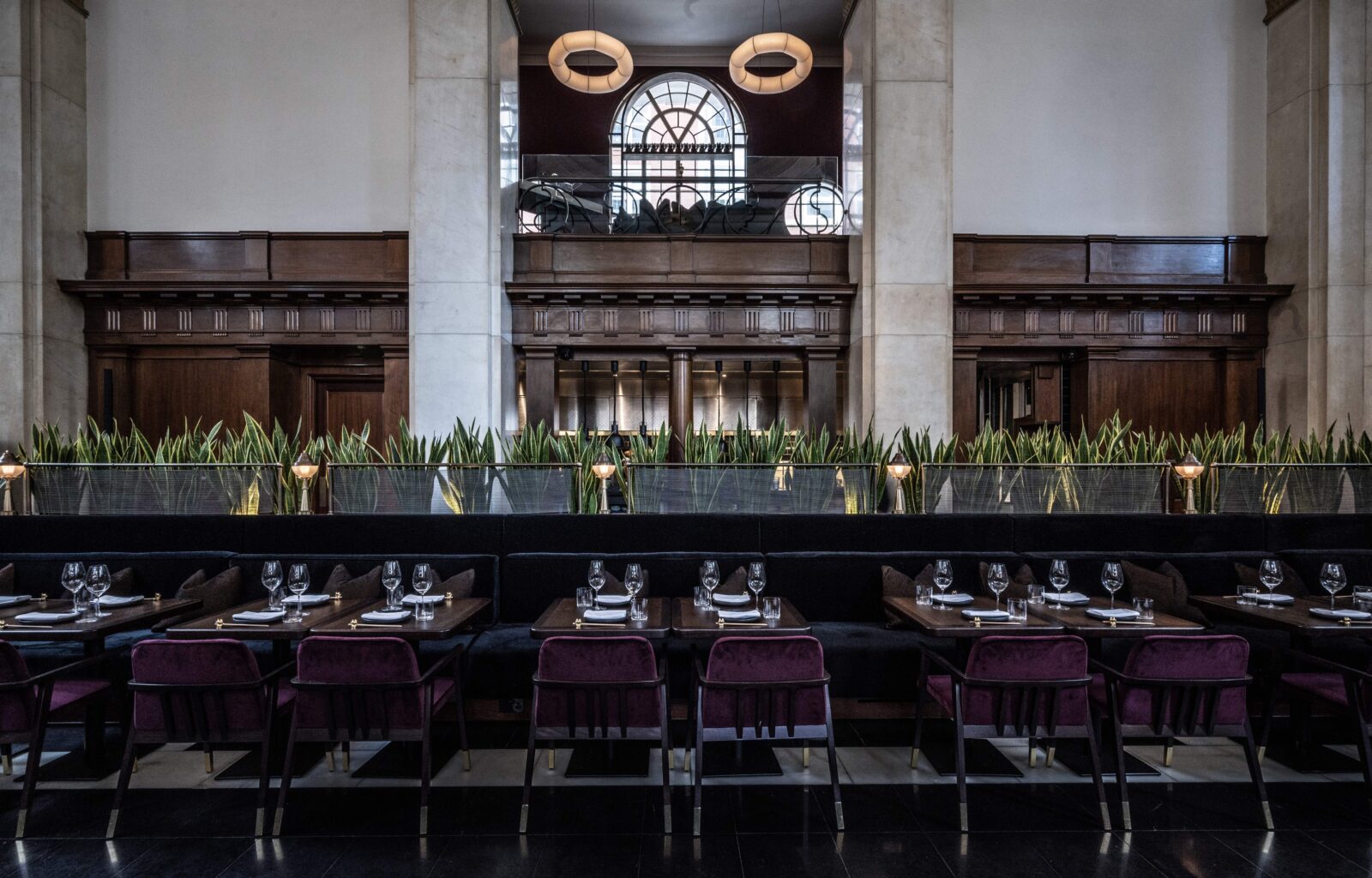 Speaking on the new opening, the celebrity chef said: "Lucky Cat is more than just a restaurant; it's an extraordinary encounter. We're ready to dazzle Manchester's vibrant culinary scene with a gastronomic spectacle that will leave you craving more!"
Read more: The new restaurants and bars opening in Manchester this month | June 2023
The full menu can be viewed on the website here, promising an array of delights to stir your culinary curiosity.
Featured image – Supplied
Feature
The new restaurants and bars opening in Manchester this month | June 2023

Georgina Pellant
The summer is here, al fresco dining is on the cards, and it seems like the suburbs are having a moment again.
Urmston has not one but two exciting new openings to shout about, whilst Withington has just welcomed Almost Famous into its neighbourhood as Manchester's original dirty burger bar takes over the short-lived Libertine site.
Elsewhere, Gordon Ramsay moves into town with his Lucky Cat restaurant moving into the former Jamie's Italian site at the top of King Street.
Simply put, there's a lot to get excited about this month – and we're only scratching the surface.
Keep reading to discover where to put on your list this June.
Restaurant Orme, Urmston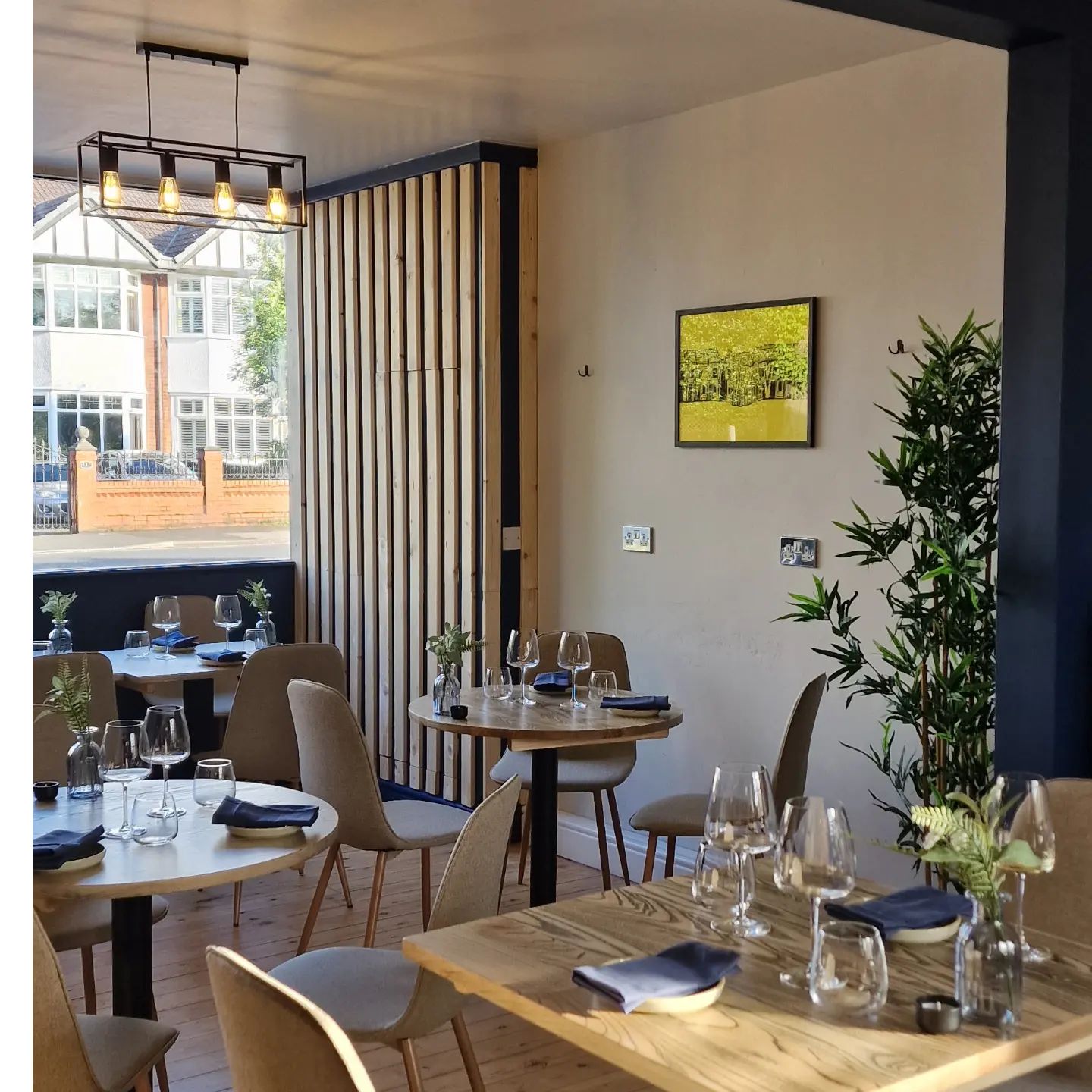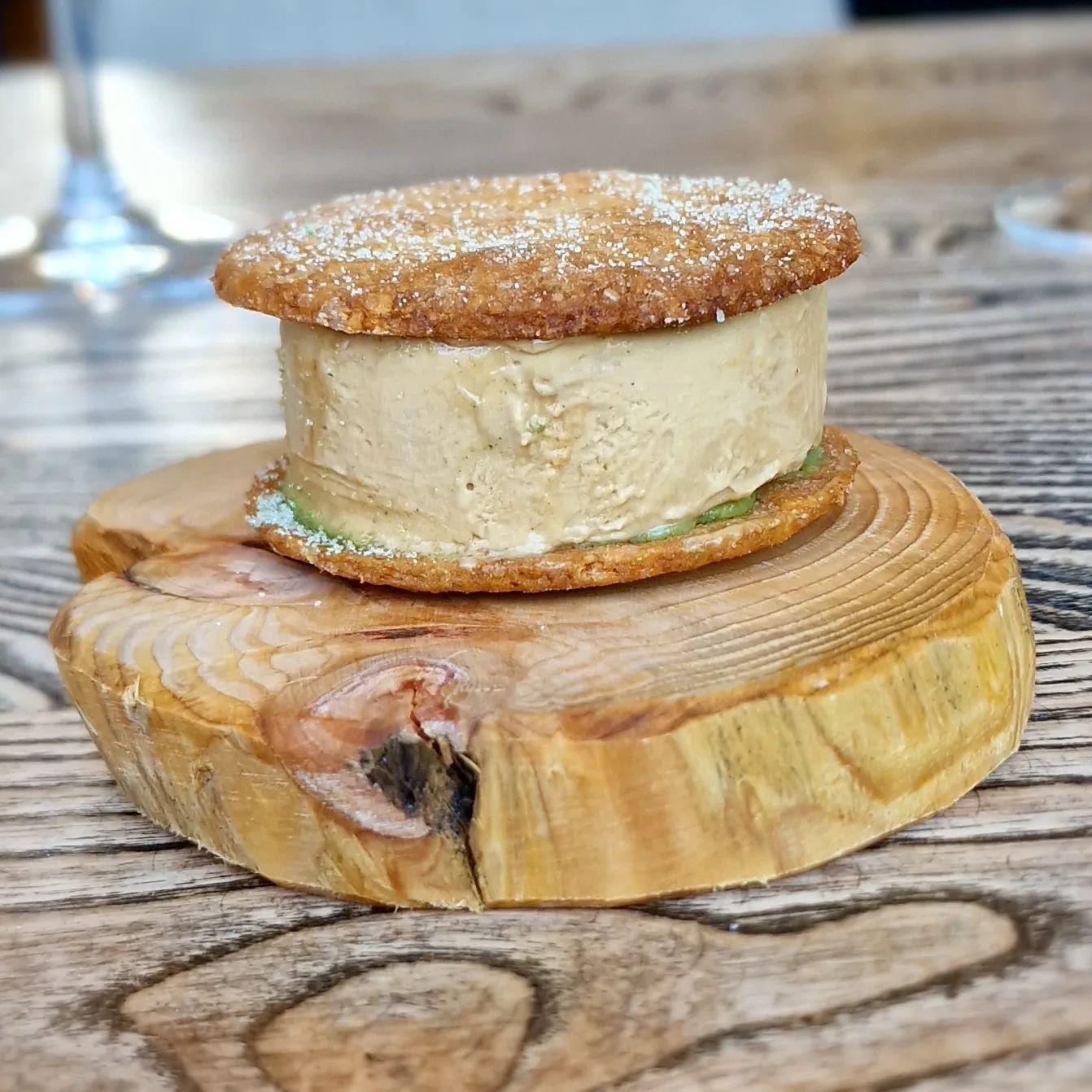 An affordable tasting menu restaurant inspired by the British seasons with a nod to Mancunian charm, this new eatery opened on Urmston's Church Road at the end of May.
Serving up a 6 course tasting menu, there is the option to add extra courses and wine pairings on top – with some charming British wines on offer that have been hand-selected by the team.
A very welcome addition to Urmston, there's a focus on seasonality and sustainability – enhancing humble British produce by preserving, pickling and fermenting throughout the year.
Prices start from £45 for the tasting menu, and £50 for the wine pairing.
Open now
Ciaooo Loaded Garlic Bread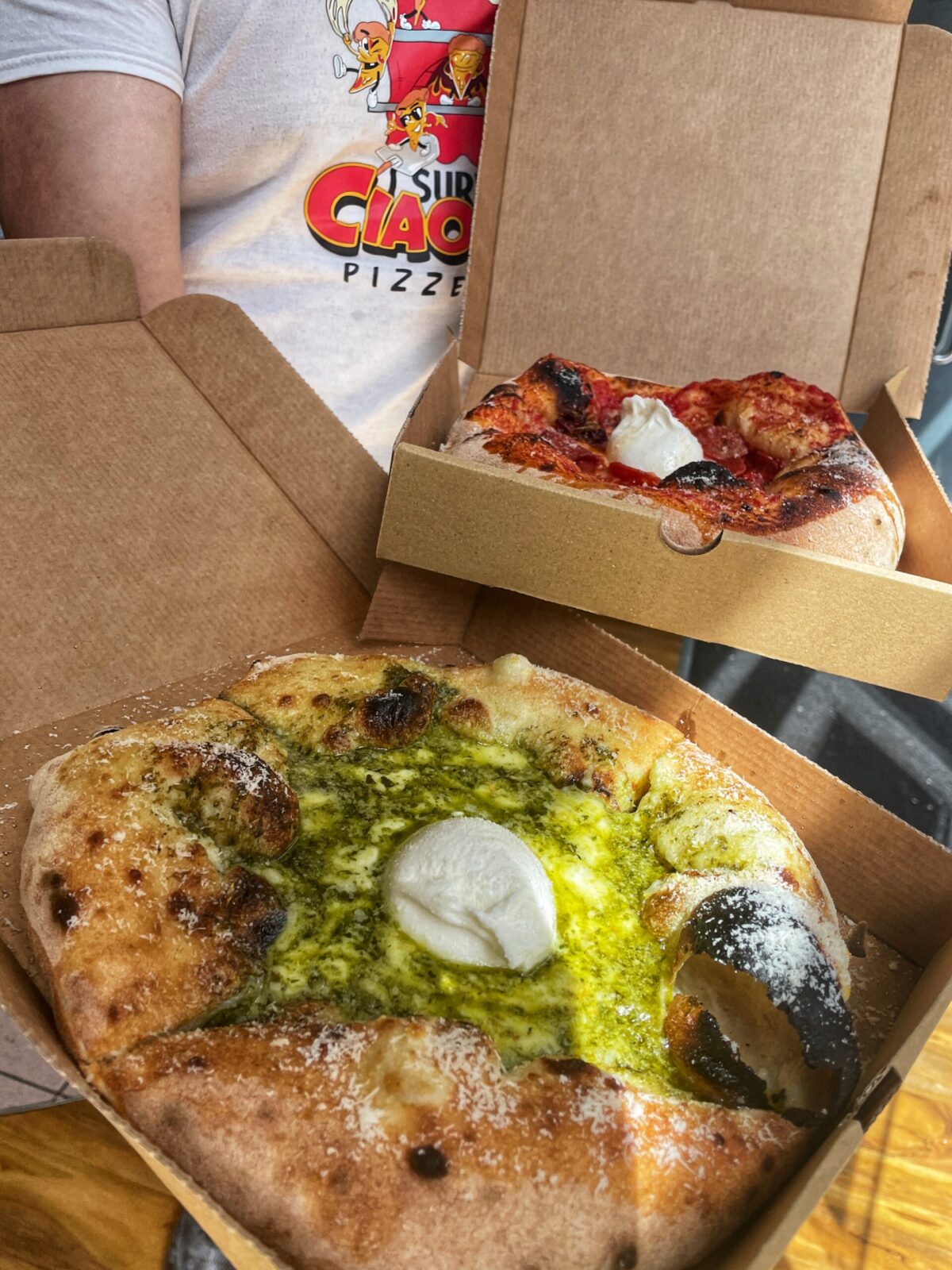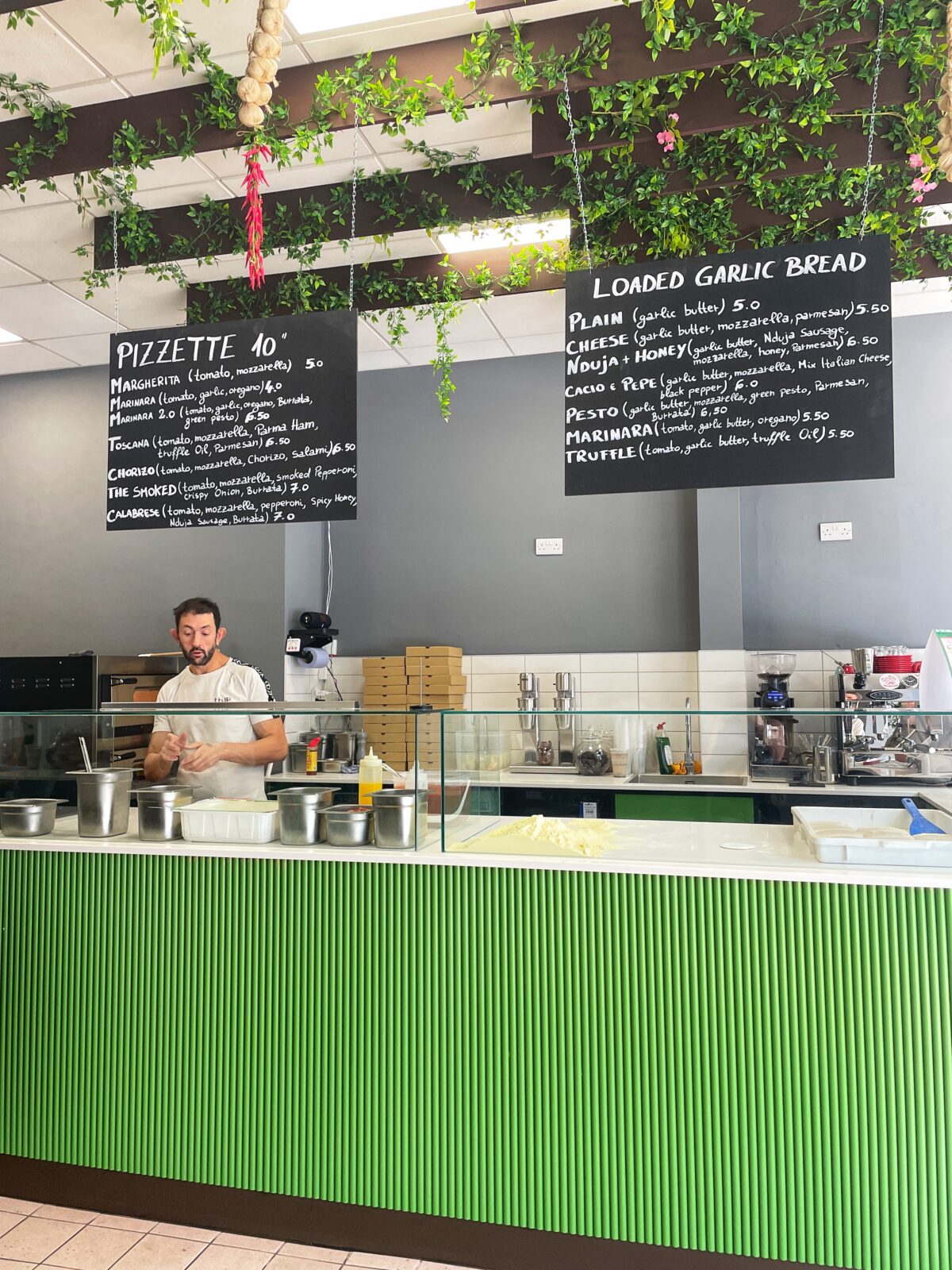 For lovers of garlic bread, this new restaurant is a dream come true. Brought to Shudehill by the team behind Swan Street's fluffiest pizza, diners can choose from seven different styles of classic, cheesy and loaded garlic breads – all priced from £5.
Available in 10″ sizes, the offering here is geared towards the lunch rush with opening hours from 12-6pm daily.
Elsewhere, you'll also find hot slices of Ciaooo's famous deep-fried lasagne, milkshakes, 10″ pizzettes and more.
Read more: A restaurant dedicated to garlic bread has opened in Manchester city centre
Open now
Lucky Cat by Gordon Ramsay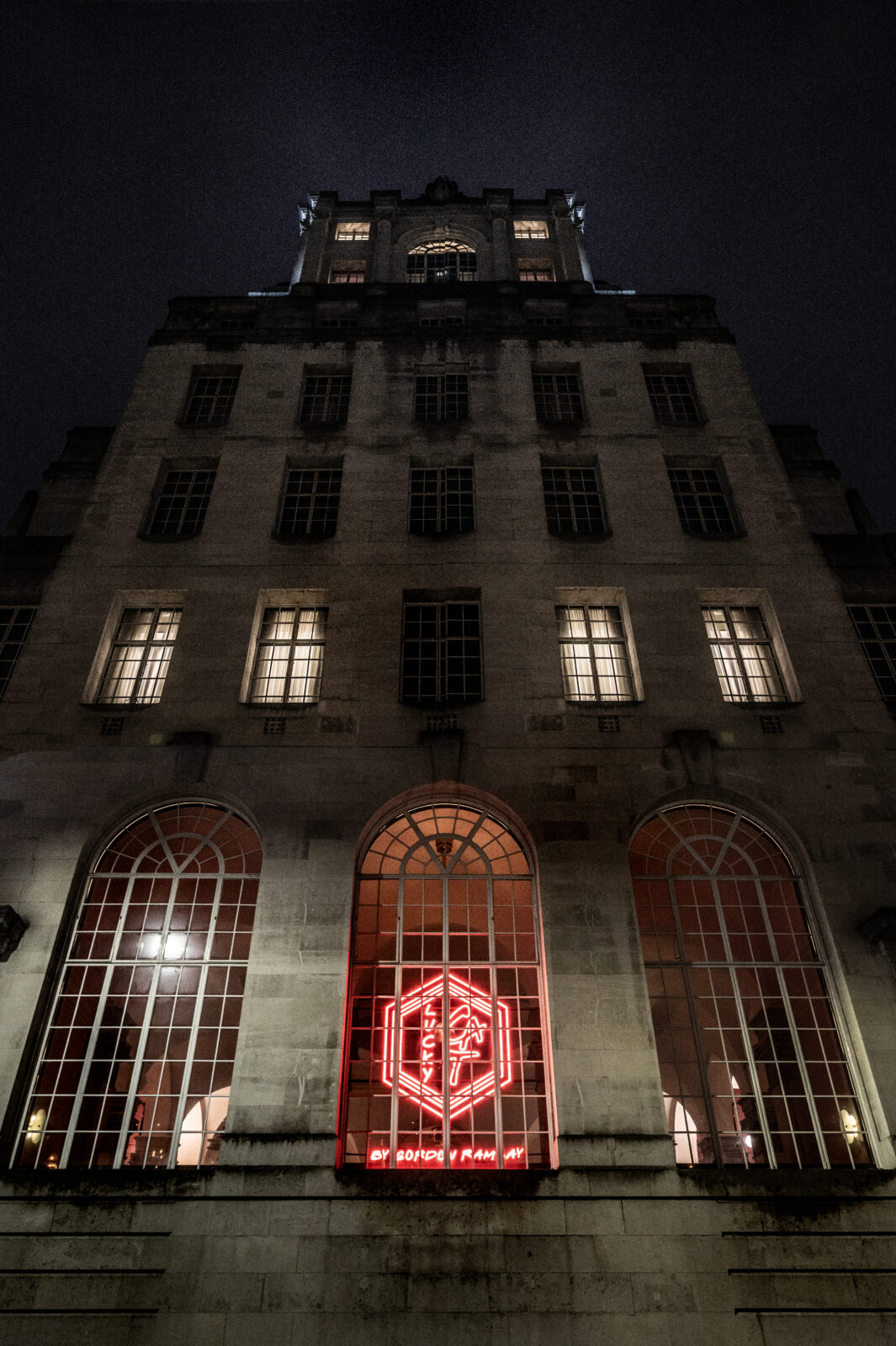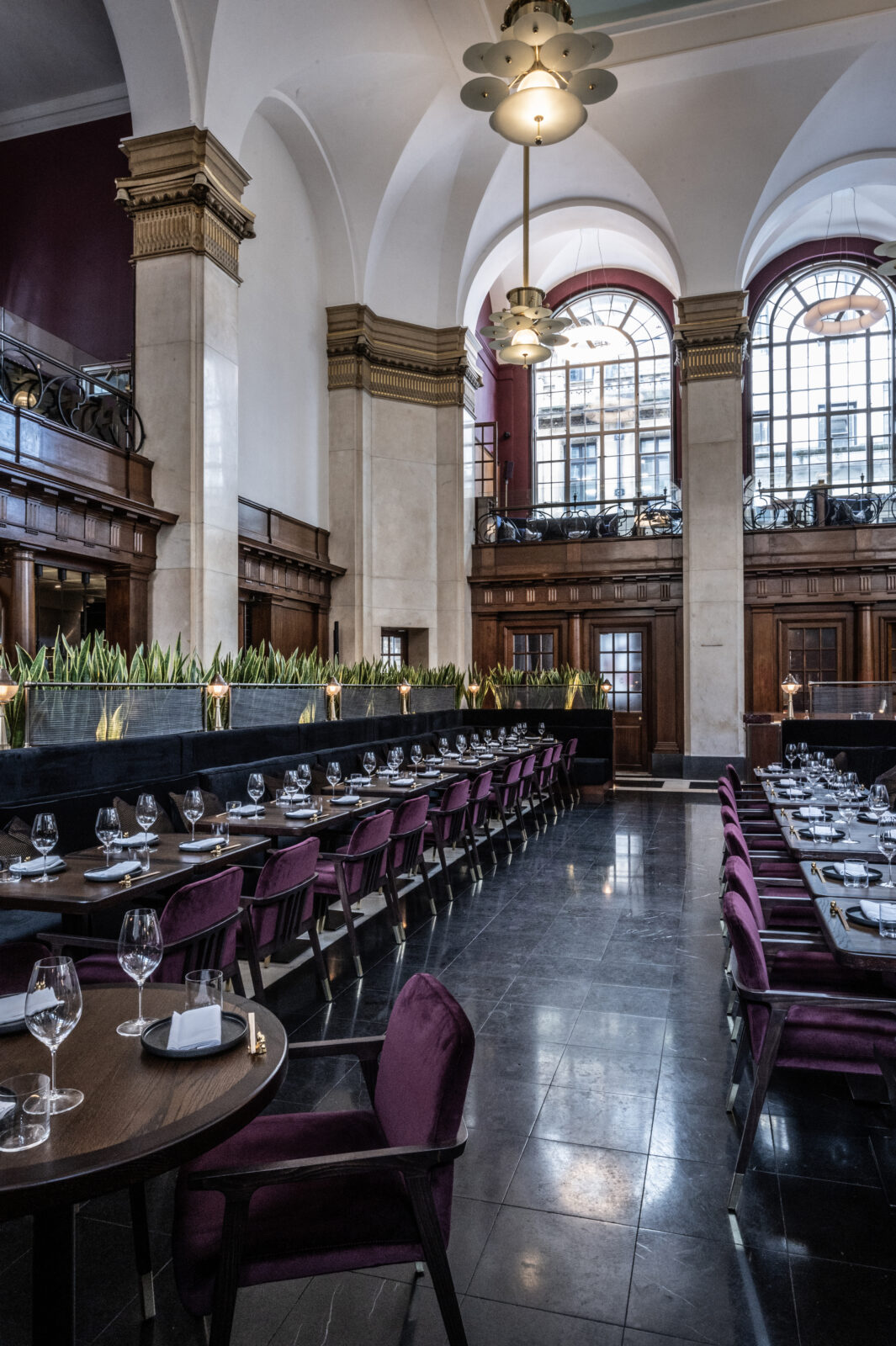 One of June's most hotly anticipated new openings, Lucky Cat by Gordon Ramsay is already a hit in London – earning the chef a Michelin star for his efforts.
Now, it's arrived in Manchester – taking over the former Jamie's Italian unit on the top of King Street.
Promising a dining experience like no other, the new restaurant looks to capture the essence of the original Mayfair eatery in the very heart of the city in a truly iconic building.
Menu highlights include the fried duck leg bao, described as a 'must try' by Michelin.
Read more: Gordon Ramsay is bringing his Michelin-starred restaurant Lucky Cat to Manchester
Open now
Almost Famous, Withington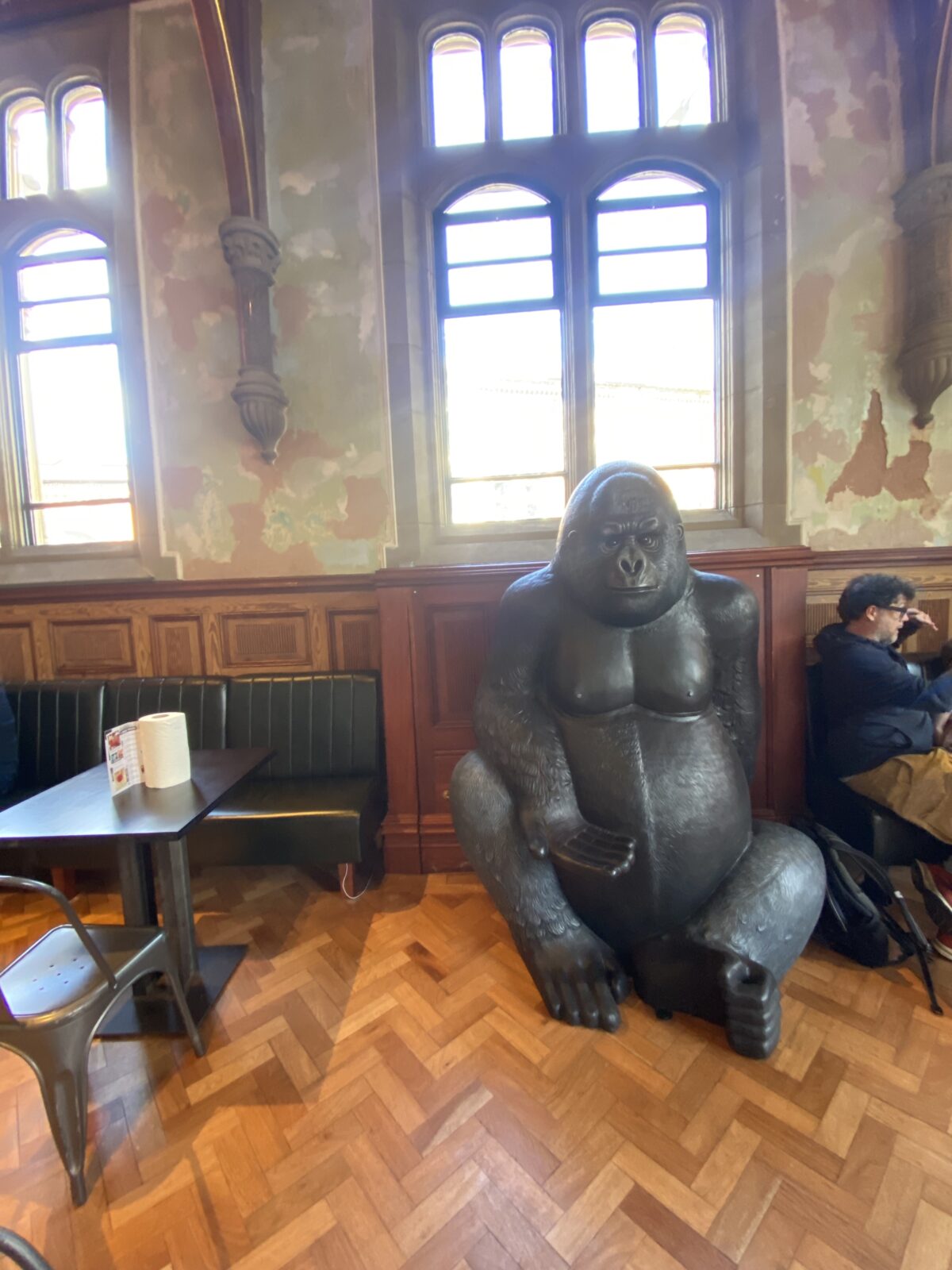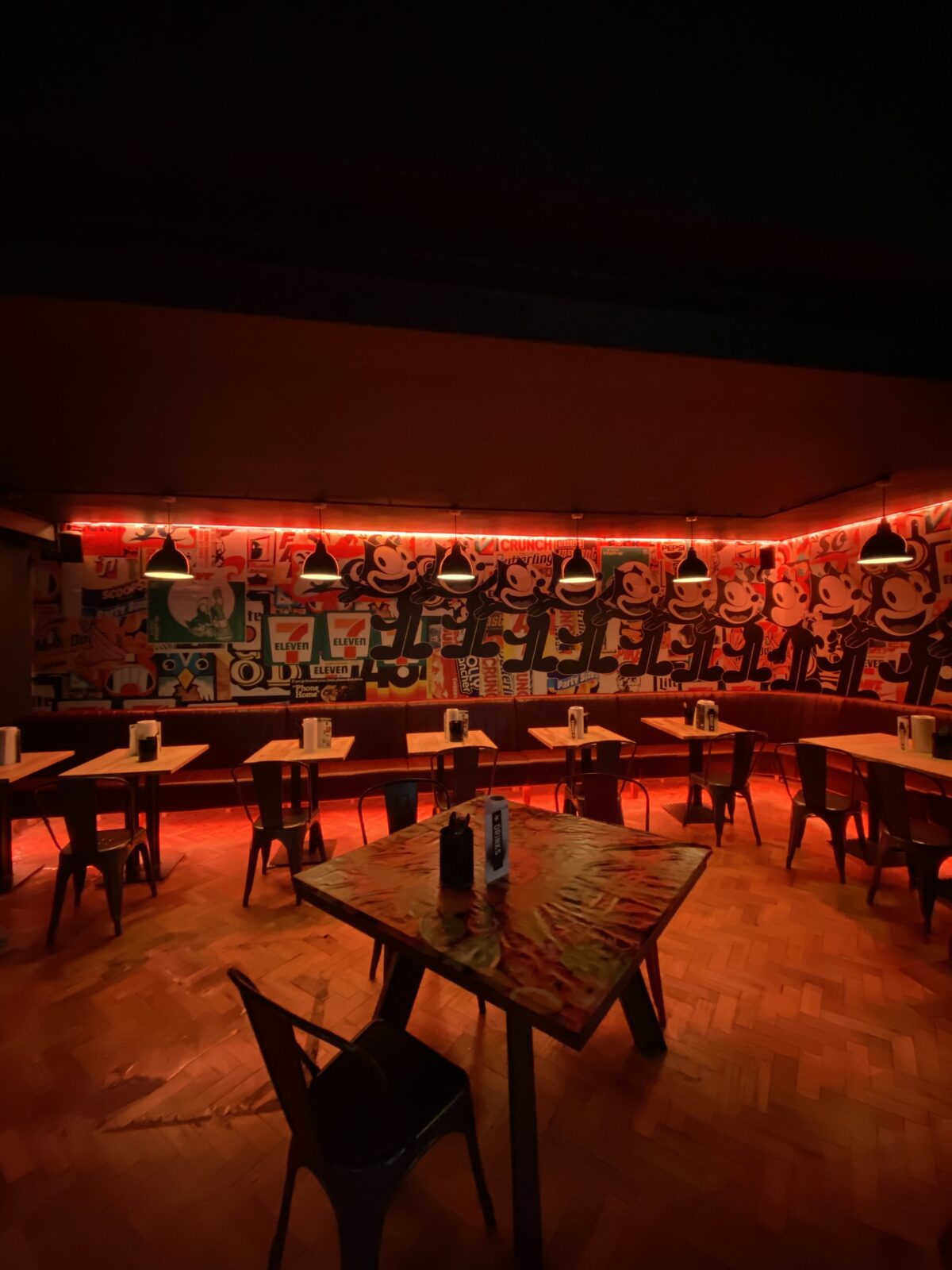 Manchester's original dirty burger spot Almost Famous has officially moved to the suburbs, taking over Cottonopolis's short-lived Libertine pub and transforming it into one of their signature burger joints.
Open now, on the menu you'll find it serving up its ever-popular combination of loaded burgers, flaming cocktails and winning fries.
Offering a 'neighbourhood friendly vibe' with movie and quiz nights, the new site also boasts its own special burger 'The Southside ', which is exclusive to the Withington branch.
Read more: Almost Famous is opening a new restaurant inside a Withington pub
Open now
Public, Northern Quarter
The latest offering from the team behind Northern Quarter institue Evelyn's, new bar Public will open on Stevenson Square this month.
Sandwiched inbetween The Quarter House and the square's new ice cream parlour, Sweet, it will serve up cocktails designed by the team behind its underground cocktail bar The Daisy alongside plenty of pints for sun-soaked days.
A selection of small bites, noodles and sandos will also be on offer, inspired by the Lower East Side's late night bars and the bustling energy of NYC's Chinatown.
TBC
Monkey Trio, Circle Square
A new sake and Japanese whiskey bar at Circle Square, Monkey Trio has been hotly anticipated with its opening on the cards for nearly a year now.
This month looks set to finally be the one it opens, serving up offer drinkers a range of different Japanese sake styles, as well as various Japanese-made whiskies and craft matcha beers.
Open now
Bar Etna, Altrincham
A new addition to Altrincham's ever-growing foodie scene, this bistro and deli is already becoming a hit with locals.
There's a counter bursting with Sicilian meats and cheeses, plus a menu boasting everything from arancini and lasagne to sweet treats like cannoli, pistachio torte and more.
Find everything you want at Bar Etna and more. – ranging from fine wines and limoncello to Italian biscuits, cakes and more
Open now
Desert Island Dumplings, Northern Quarter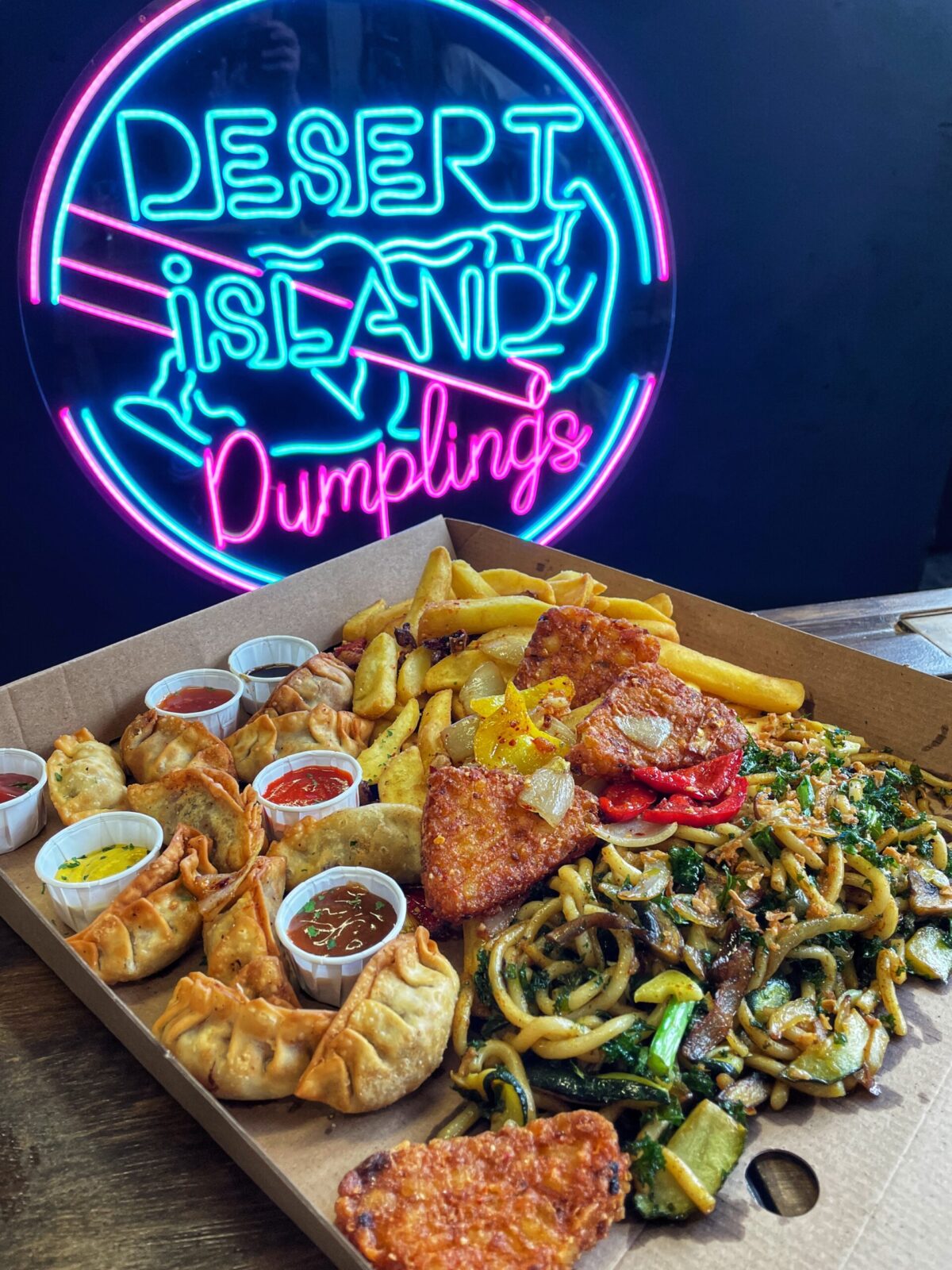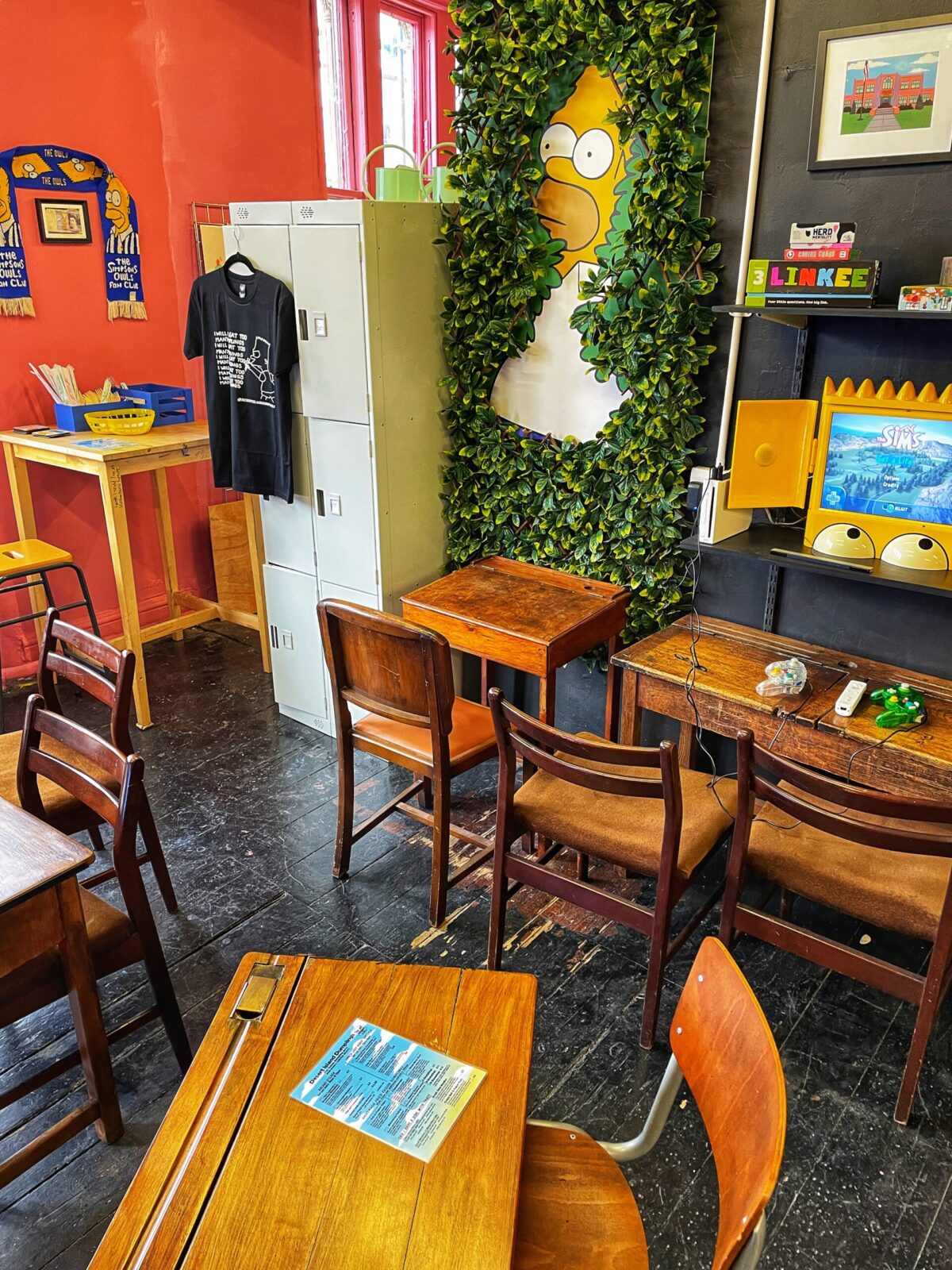 Desert Island Dumplings has newly opened on the top floor of Affleck's serving up vegan dumplings with non-traditional settings, surrounded by The Simpson's memorabilia.
There are a bunch of Simpson's-themed menu items, ranging from steamed hams to an array of combo boxes inspired by different characters in the show including 'The Lisa's Lunch Special'. 'The Homer's home Early Mega Box', 'The It's All Coming Up Millhouse Special' and 'The moe Syzslak Mystery Mega Box.'
As for drinks, these are limited to soft drinks with favourites like Ribena and Coke available alongside delicious Columbian filter coffee, various teas and mugs of hot chocolate.
Read more: Inside the new Simpson's-themed cafe that has opened in Manchester city centre
Gail's, King Street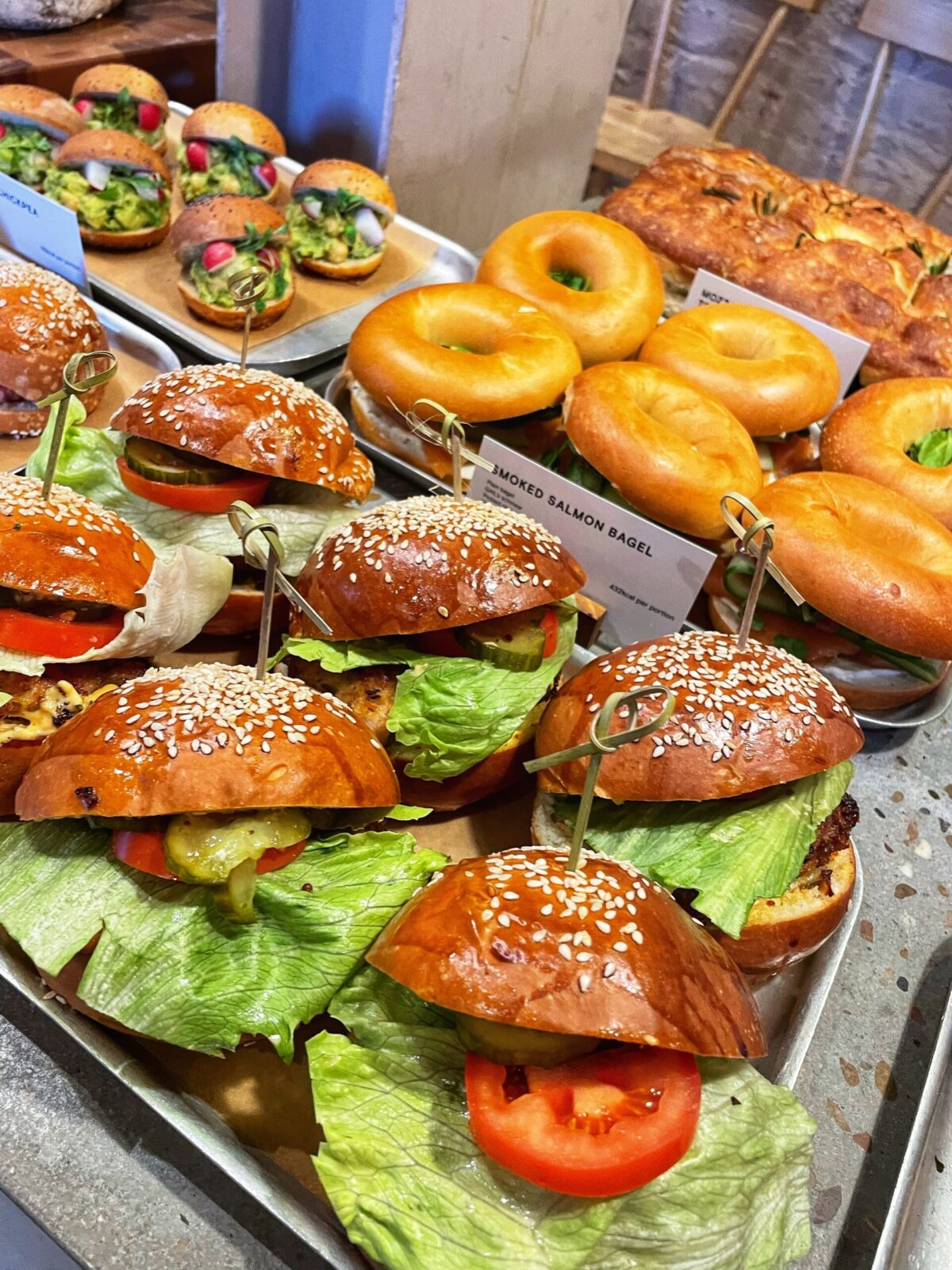 This month sees London bakery Gail's continue its expansion into the north with its second Manchester cafe on King Street.
The new bakery will serve Gail's artisan sourdough breads, pastries, sandwiches, and cakes alongside its speciality House Blend coffee, which changes four times a year with the seasons.
An outside terrace on the historic shopping street will give fans the option to enjoy a spot of al fresco drinking and dining, whilst a lower floor space offers the chance to host local events and gatherings.
6 June
Roti, Urmston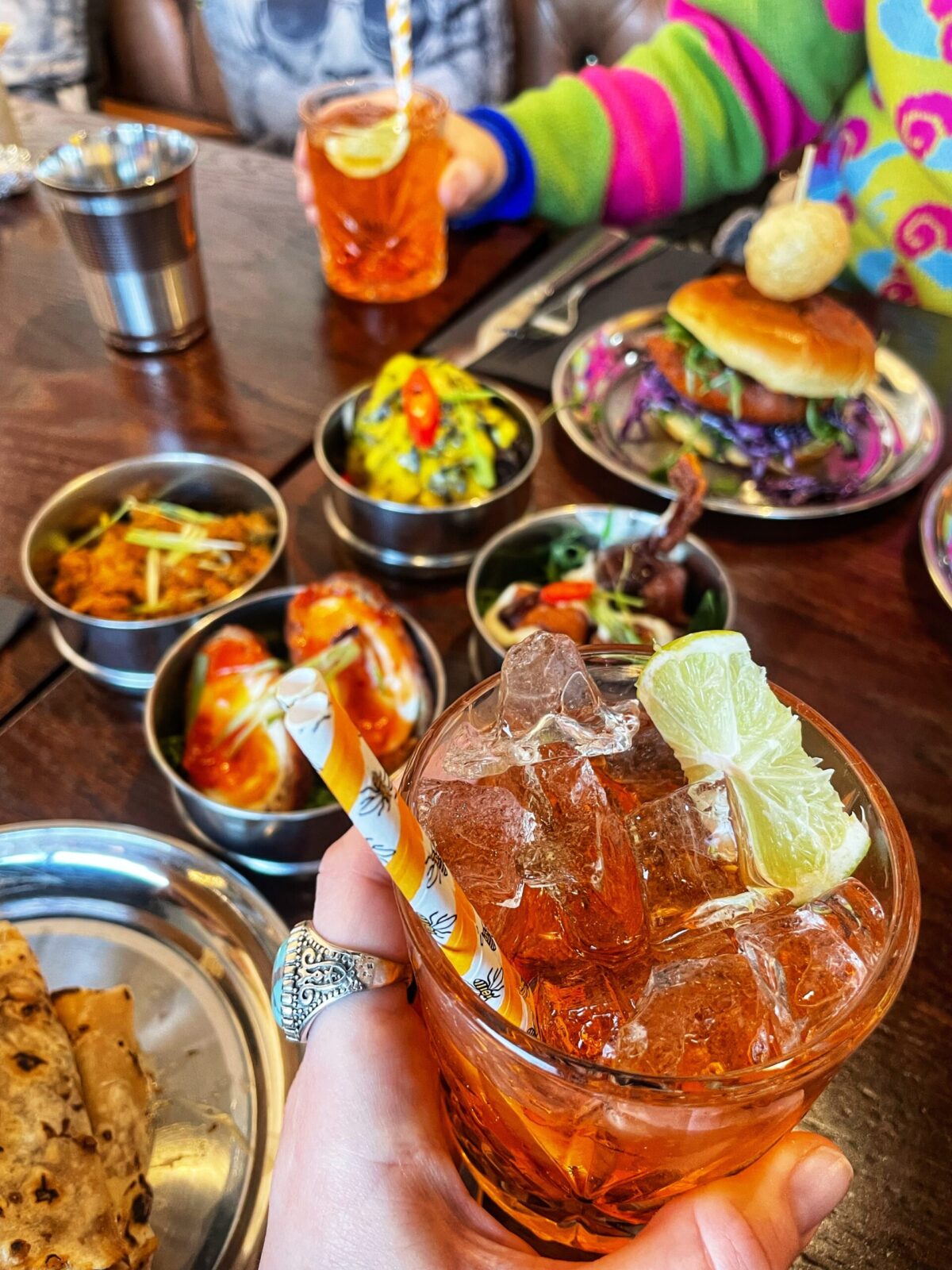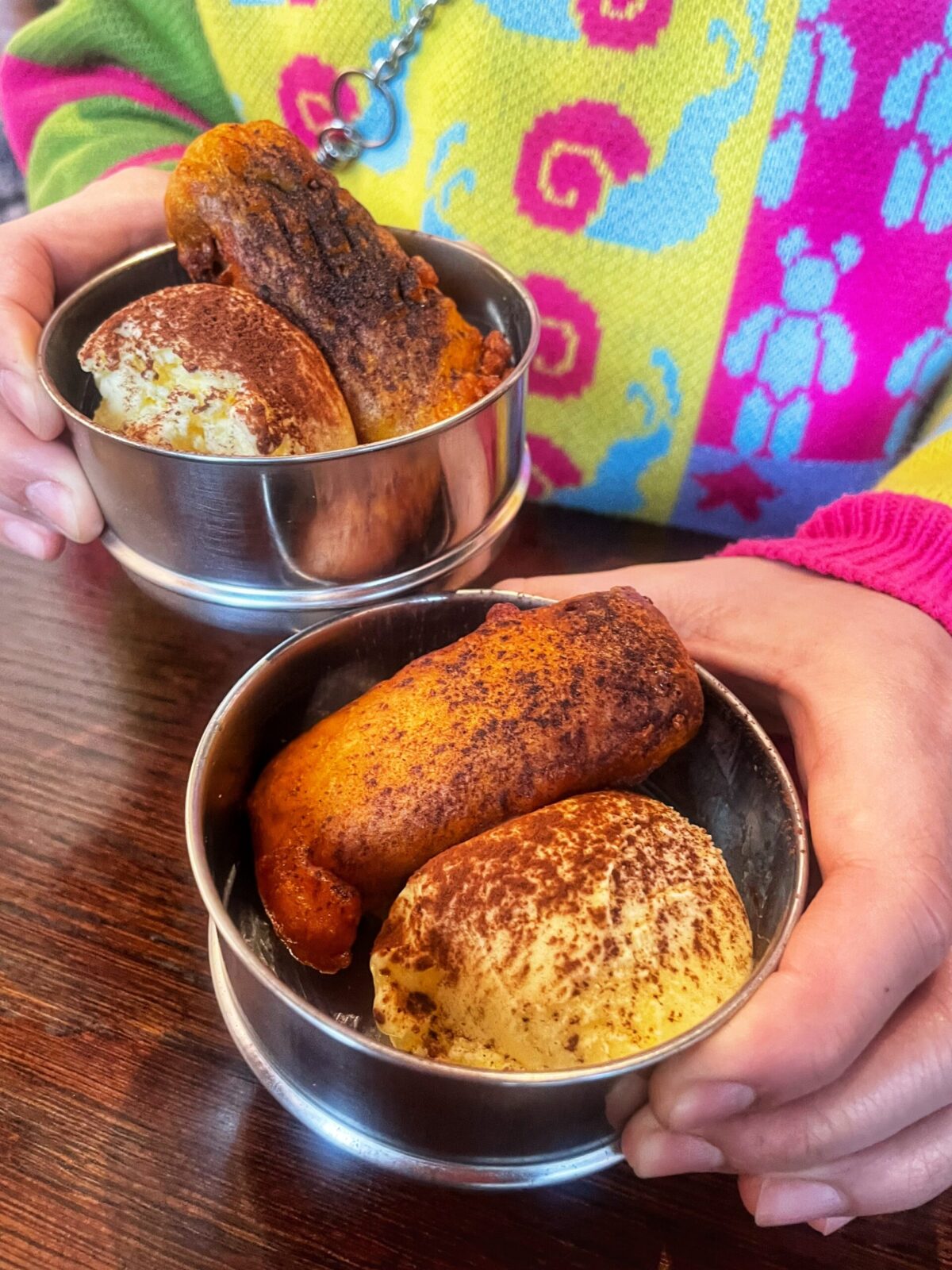 The second site from Sale's hit Indian Fusion restaurant Roti is opening in Urmston, suggesting that the town is really on its way up with not one but two inclusions in this month's list.
The team had to close its original Chorlton restaurant at the start of the year, but promised something new would be coming – and now, finally, we know where.
Head down from 12 June to find all of the restaurant's classic fusion dishes, ranging from Irn Bru negronis to haggis pakoras, burgers and masala fish and chips.
12 June
Read more: The Scottish-Indian restaurant selling haggis pakoras and deep-fried Mars bars
Bar Barca Castlefield
Not new but rather recently reopened under new management, this popular suntrap spot welcomes a new owner and a new chef in the kitchen.
Having poached a chef from nearby Porta, head down this summer to soak up some rays and enjoy some gorgeous views of the water as you tuck into some tasty tapas dishes.
Amp, Stockport
Opened inside the former Doctor Feelgood site by its former manager Aaron Davies, Amp takes over a legendary spot close to Stockport's historic market with renewed enthusiasm.
With a host of gigs lined up for the summer and plenty of beers on tap, plus a terrace overlooking one of Stockport's prettiest parts, it's definitely worth a visit. If you're really lucky, time it to see the house band – Creme Brulee (yes, really).
Madre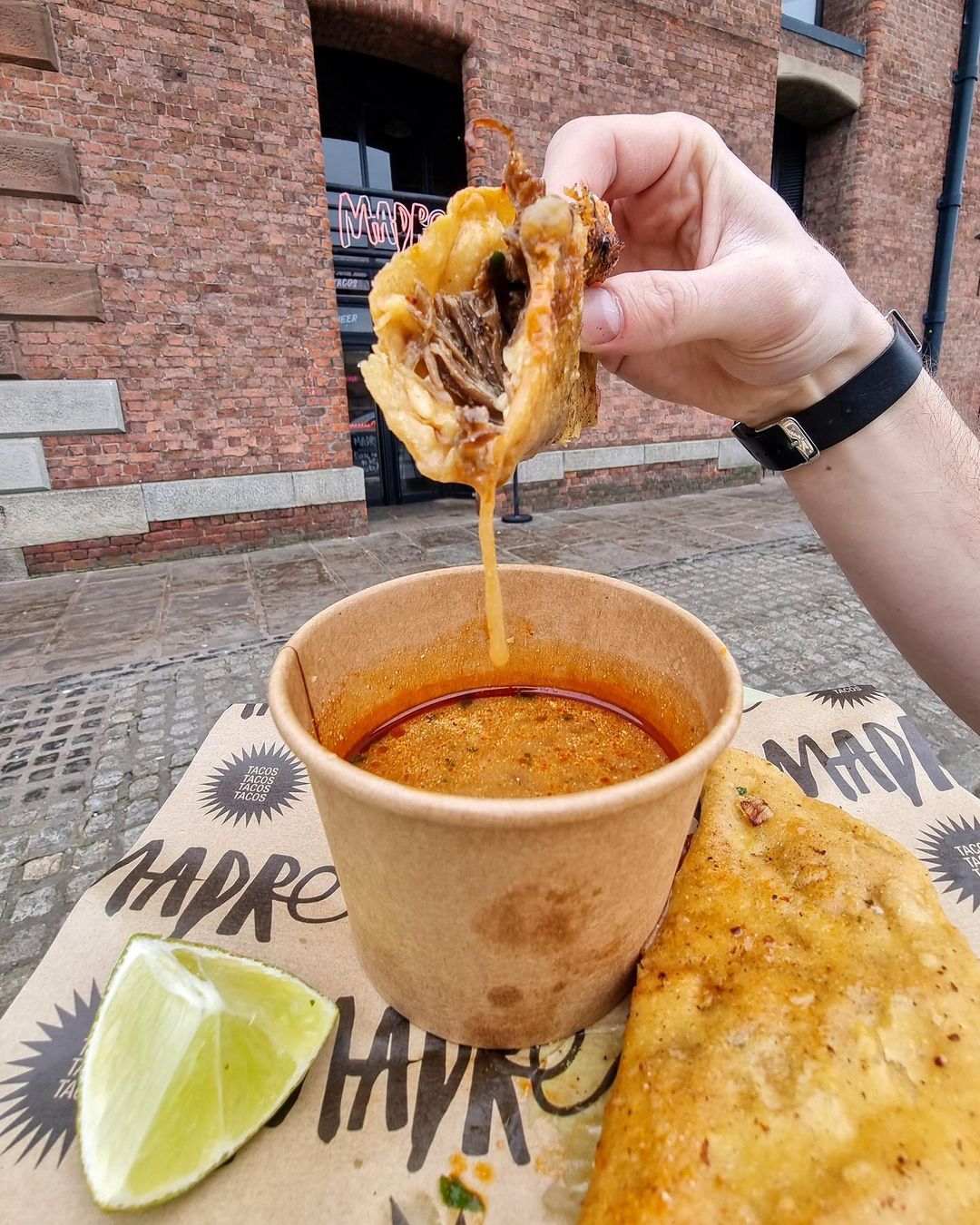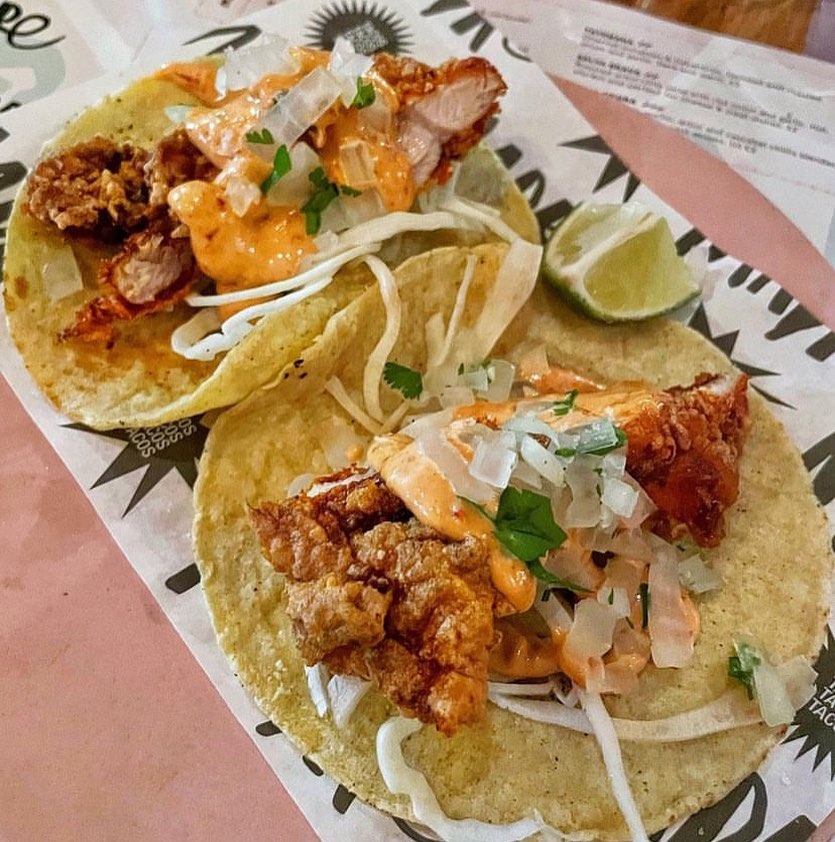 This new taco joint will bring the spirit of Mexico City to Manchester when it opens at Kampus this May.
With a menu made up of mouth-watering tacos, wood-grilled seafood and steaks, plus fresh oysters and ceviche straight from a huge ice counter, and a drinks list celebrating agave, this is a new opening you don't want to miss.
Evolving from a lunch spot to a buzzing bar with Mexican party vibes as the sun goes down, expect a destination that celebrates Mexico City's cuisine, culture and personality in equal measure.
17 June
Featured image – The Manc Eats