Food & Drink
Simon Wood is turning his Manchester restaurant into a 'tacos and tequila' terrace next month
WOOD Manchester's new month-long venture arrives from 12th April.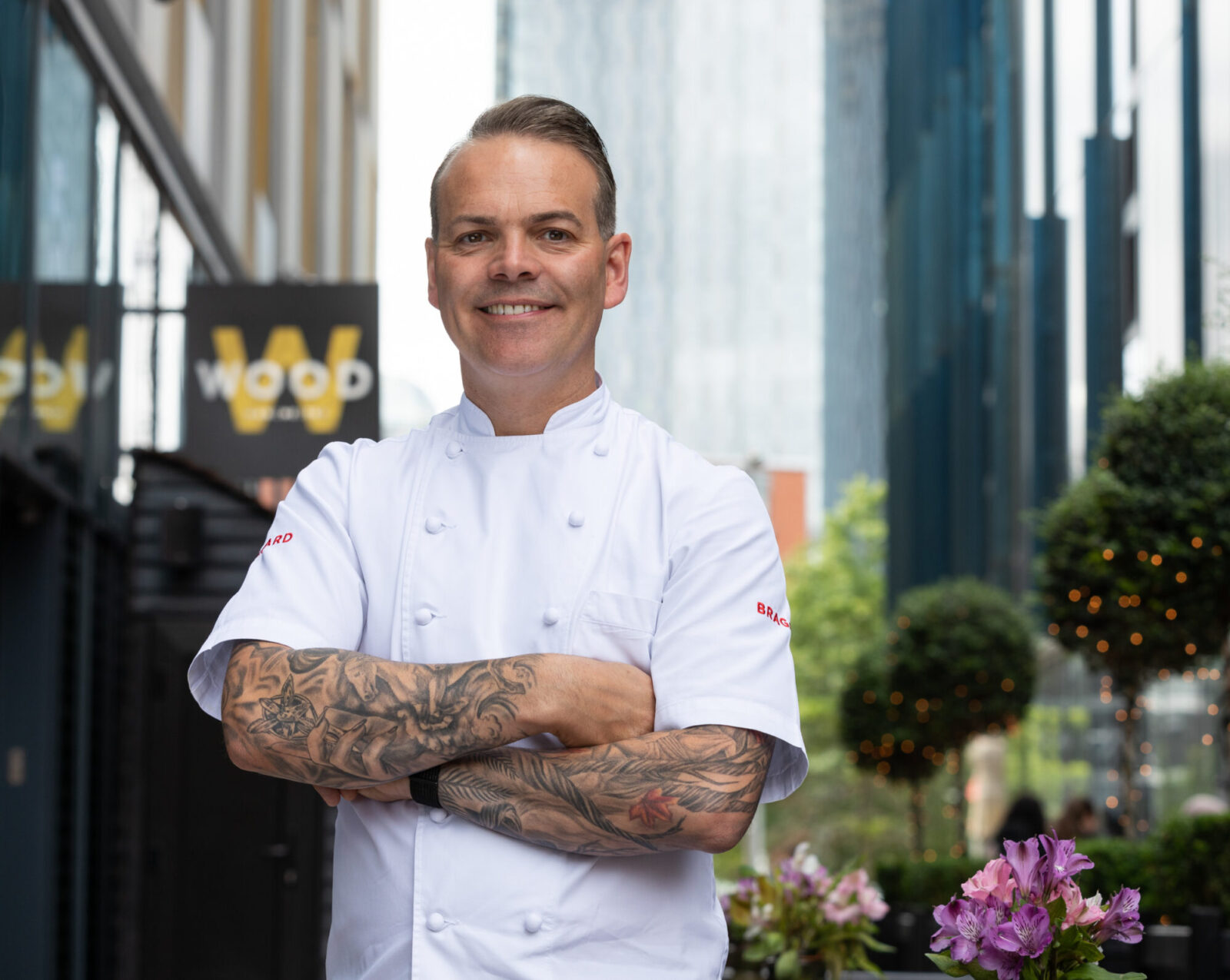 Revered Manchester chef Simon Wood has announced that his fine dining restaurant will be transformed into a "tacos and tequila" joint next month.
As the MasterChef champion's flagship restaurant, WOOD – on Jack Rosenthal Street in the heart of Manchester city centre – sadly will not be able to fully reopen to the public until 17th May, at the earliest, as per the government's "irreversible" roadmap for lifting England's current national lockdown, it will instead be launching a new month-long "taco terrace" from 12th April, when outdoor hospitality venues are allowed to get back to business.
The restaurant's food offering will be available to take away from the WOOD Shack, or can instead be eaten on the terrace area on First Street.
There'll be three taco fillings to take your pick from when the new concept launches.
Simon has said that he will be working closely with the team from his more casual Cheltenham restaurant, WOODKRAFT, to develop a menu of signature tacos, with the limited-run of the traditional Mexican dishes all set to be served with fermented red chillies and Simon's signature 'Devils Tongue' hot sauce.
When it comes to what's on the menu, there'll be a pulled chicken taco served with homemade pico de gallo, Devils Tongue hot sauce, guacamole, and shredded gem lettuce, as well as an Aleppo cod taco, again with pico de gallo, pepper, and lime sauce, and then for vegetarians, a charcoal-smoked oyster mushroom taco with chilli cheese tostada, and pink onion is on the cards.
WOOD's new taco offering will be served alongside an extensive margarita menu too.
And if all of that didn't sound brilliant enough as it is, they're also promising a free taco with the first beer or margarita purchase to "get you going".
The Taco Terrace at WOOD is set to open its doors between 12th April and 9th May 2021 and you can find more information via its website here.
If you're looking for something a little more affordable and in-keeping with a tighter food budget in the meantime however, then you can find more information about Simon Wood's Feeding Families With Simon Wood initiative, with all recipes for £30 or less, here.
More updates can also be find via Simon Wood's Twitter.