Food & Drink
The Indian drive-thru that knocks McDonald's out of the park with price AND quality
It's a first-of-its-kind.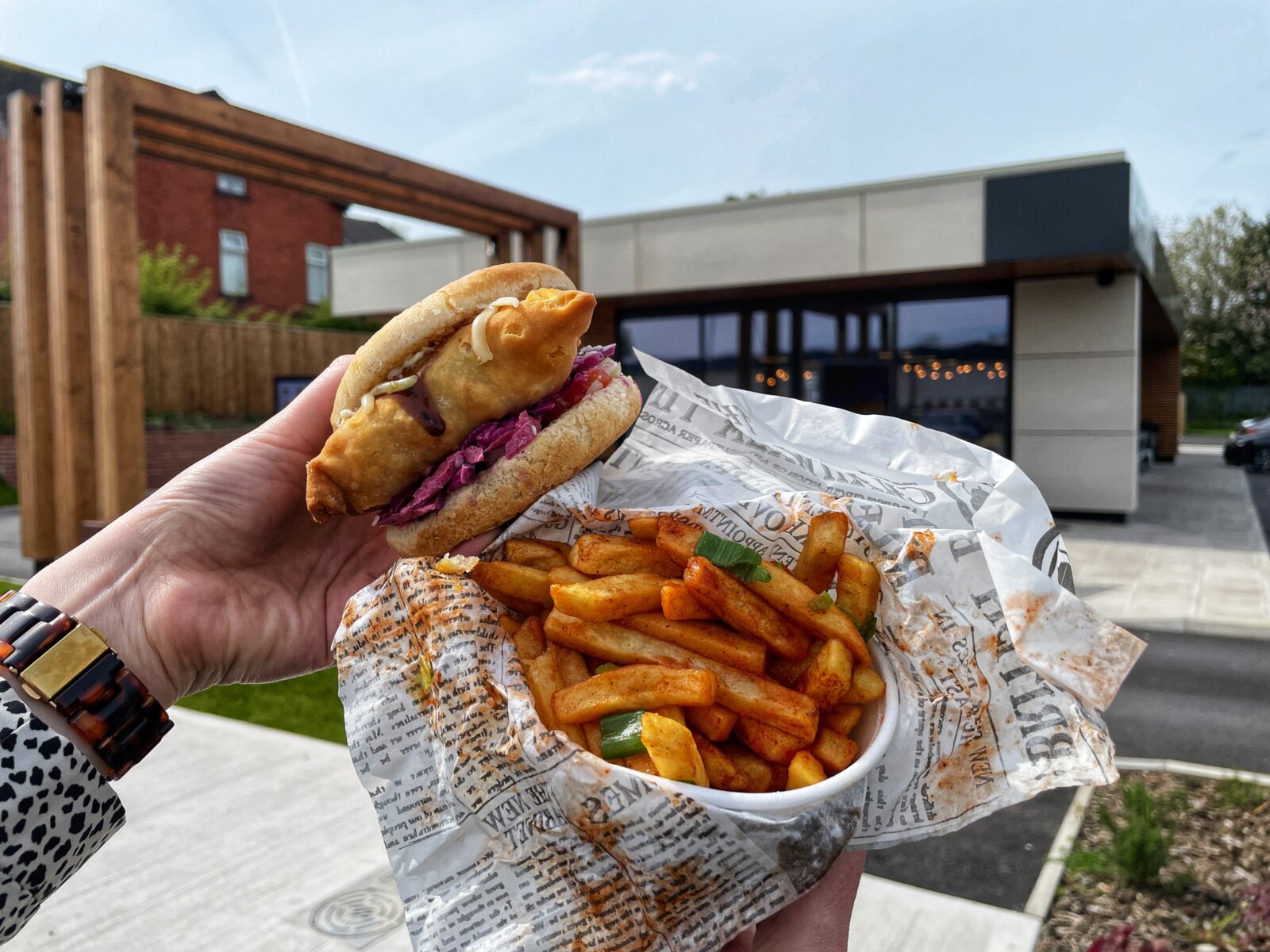 Everyone knows where they stand with a McDonald's drive-thru.
Fries that are either cold and droopy or so hot they singe chip-shaped lines into the roof of your mouth. Burgers with inexplicably sweet buns and a single gherkin lurking off-centre. Milkshakes so thick the veins pop out on your head when you try to suck them through the straw.
It's a classic, but in recent years other brands have started to join the drive-thru brigade and blown your 'I'm-hungry-but-I-don't-want-to-leave-my-car' options wide open.
You can now get everything from coffee and doughnuts to healthy fast food to freshly-baked cakes, all without leaving the comfort of your vehicles or changing out of your pyjama bottoms.
The latest to join the fray is Chaiiwala, serving Indian-inspired fast food from a former petrol station forecourt.
First founded on the streets of New Delhi in the 1920s, Chaiwala first began life as a small tea stall (hence the name) but today has 50 sites in the UK and even more abroad.
At its new drive-thru in Bolton, there are burgers, chips, wraps and sundaes, just like a Maccies, but these ones all feature an Indian twist.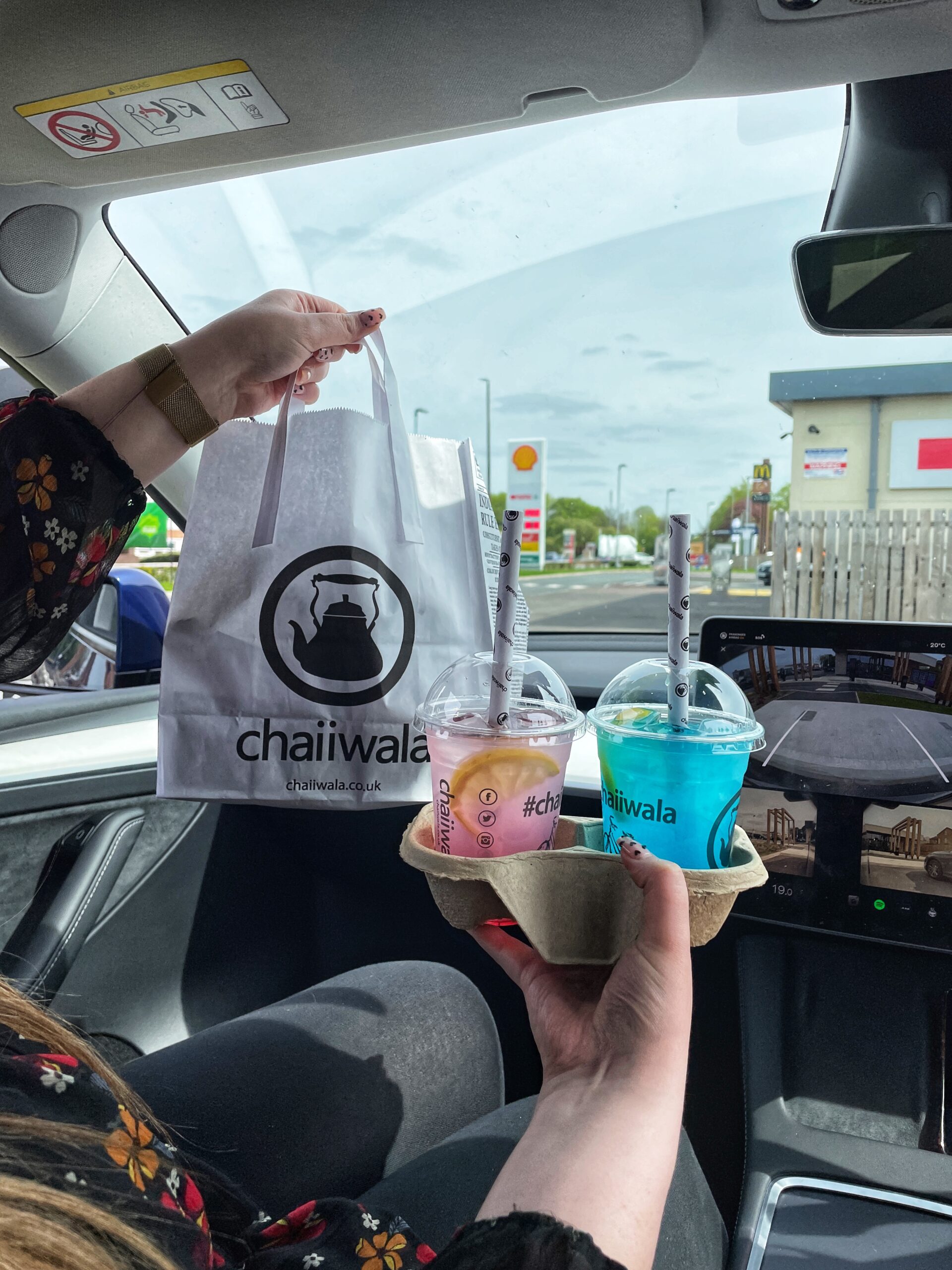 The prices are comparable, too – you're not looking at paying more than £3.25 for a burger here, whereas those golden arches are charging £4.59 for a Big Mac these days.
So it's hard not to lose your head when you pull up to the familiar drive-thru system (which we did in a Tesla, because a posh drive-thru deserves a posh car).
We ordered a decent selection of Chaiiwala's 'first-of-its-kind' drive-thru menu, including a portion of Gunpowder Masala Chips (£3.25), served wrapped in a newspaper-style paper cone, slathered with a tangy and sweet sauce and spring onions.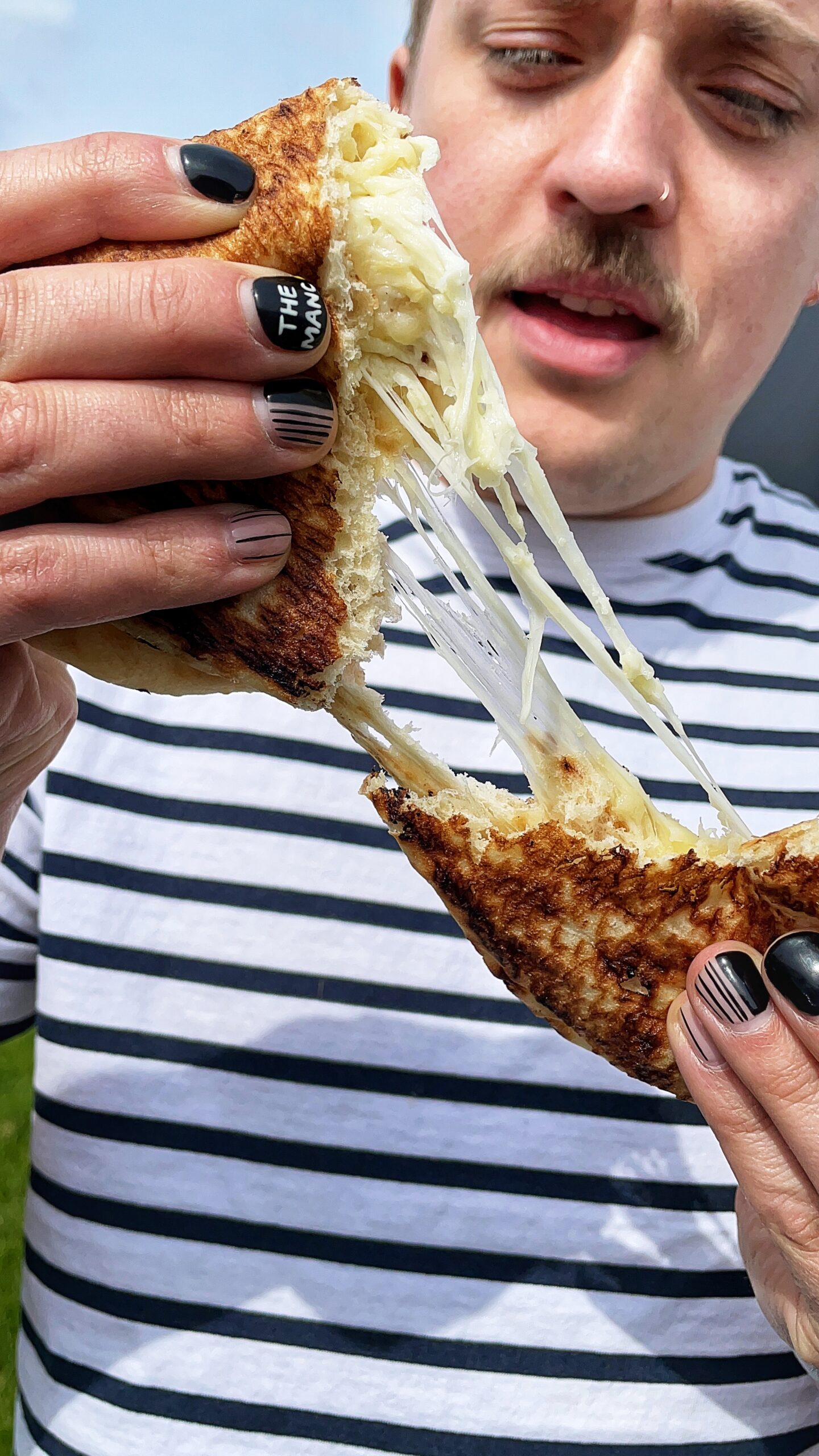 Chaiiwala's crispy Punjabi samosas come stuffed with potato and chickpea, and then those samosas come stuffed into a bread bun and loaded with slaw, onions, tomato, and tamarind sauce. I can't imagine ever choosing a McChicken Sandwich again after this samosa burger (£3.25).
We also grabbed a cheese naan (£2.50), that gives one of the most satisfying cheese pulls you'll ever see when you tear it open to stuff your chips inside, and a Lotus Biscoff roti wrap (£2.75).
There's plenty more to come back for, like a butter chicken roll, and a cheese and jalapeno pasty, and pani puri, and samosa chat, and a chaii frappe.
You can eat it parked up outside Chaiiwala's drive-thru, where your view is of… a McDonald's.
And what a smug feeling it is to tuck into your freshly-made, reasonably-priced samosa burger, looking at the queue across the road of disgruntled soggy-chips eaters.
Read more
Featured image: The Manc Group