Kids & Family
A theatre show with giant life-like dinosaur puppets is coming to The Lowry
Gigantic dinosaurs will soon be roaming Salford.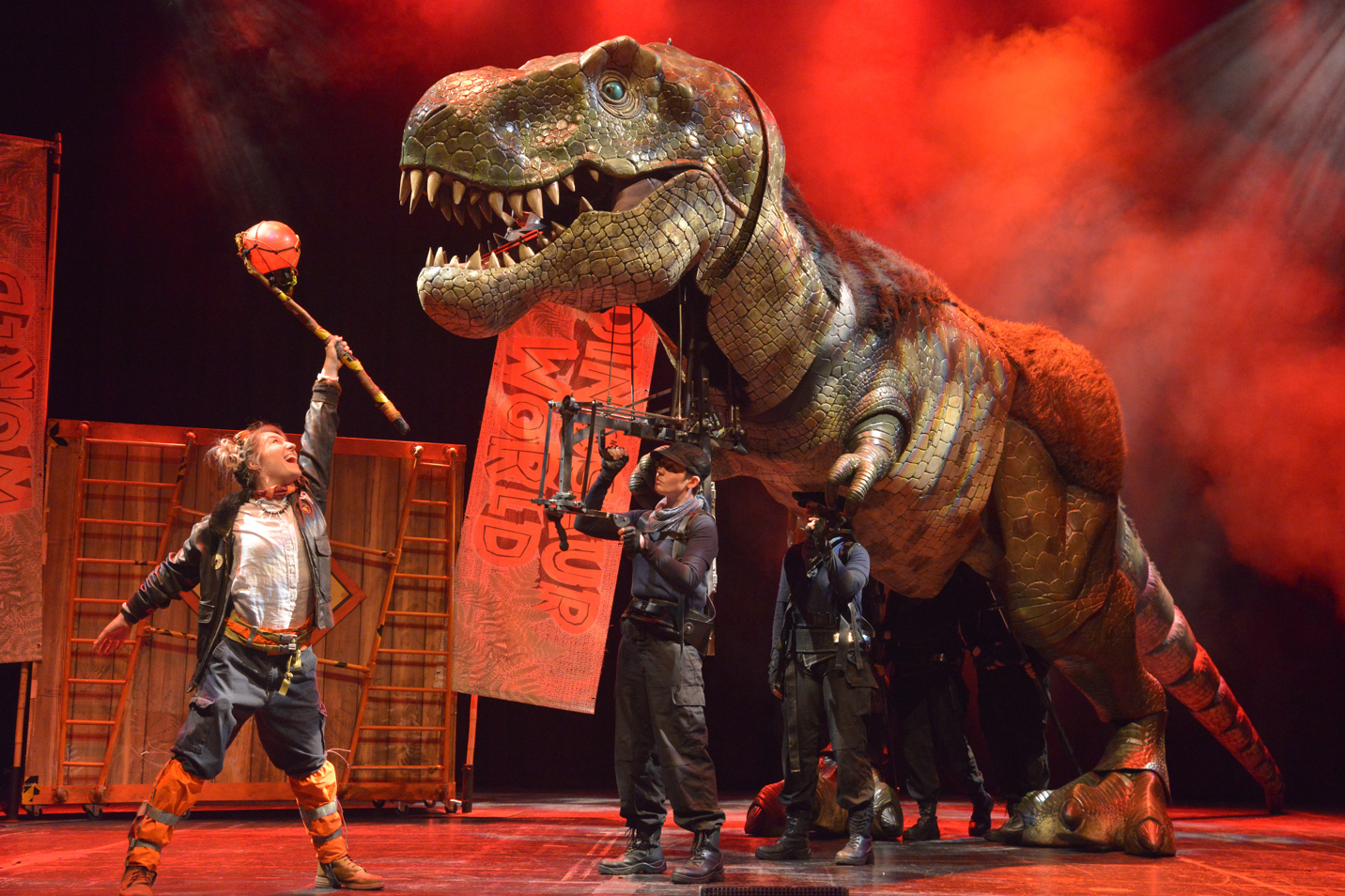 The stage at The Lowry theatre will be taken over by gigantic dinosaurs next month when a new children's theatre show comes to town.
Dinosaur World Live will see life-like dinosaur puppets patrolling around the theatre in Salford.
The interactive show introduces audiences to creatures including the iconic Tyrannosaurus Rex, along with a Giraffatitan, Microraptor, Segnosaurus and Triceratops.
Audiences will meet Miranda, a daughter of palaeontologists, who grew up on a far-away island where dinosaurs still roam.
Miranda has now gathered up her pre-historic friends and is bringing them to Salford.
And audience members can get up close and personal after the show with an in-person meet-and-greet.
Dinosaur World Live even comes with a warning – 'Some of these dinosaurs aren't as docile as they seem!'
Read more
The show was written by Manchester Theatre Award-winner Derek Bond, and the creative team includes puppetry experts who have worked on the likes of War Horse and Cirque du Soleil.
Dinosaur World Live will be at The Lowry in Salford from Thursday 16 to Saturday 18 February.
Shows will take place at 2pm on the Thursday, 11am and 2pm on Friday, and 11am and 2pm on the Saturday – you can book your tickets here.
Other major shows coming to The Lowry this year include Mother Goose (a pantomime show starring Sir Ian McKellen and John Bishop) and a theatre show inspired by Peaky Blinders.
Featured image: Supplied