Manchester
Romantic restaurants in Manchester that are perfect for Valentine's Day 2022
With Valentine's Day in Manchester fast approaching, the city's restaurants and bars are gearing up to welcome couples wanting to celebrate the day.
With so many great restaurants in Manchester, if you're looking to take your other half out to eat you are quite literally spoilt for choice.
For those lost in a sea of menus and wondering where to book, we thought we'd help make things a little bit easier by recommending some of our favourite romantic restaurants and a few other popular date night spots to help get you started.
Keep reading to discover our top picks for where to take your date in Manchester this Valentine's Day.
Hawksmoor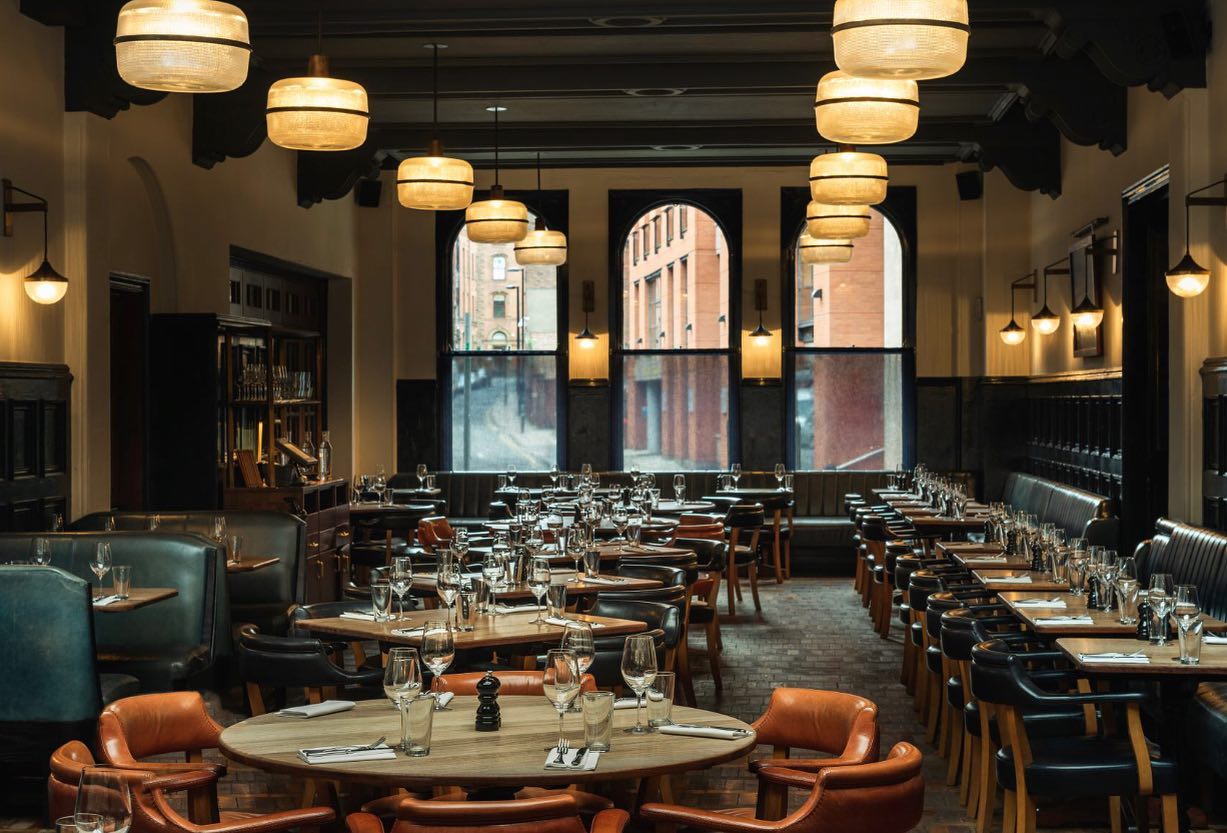 Not many London brands successfully make the move up to Manchester, but one that has done it with aplomb is high-end steakhouse Hawksmoor.
It's pricey but worth it, with a stunning wood-paneled cocktail bar (and bar menu) available next to the restaurant to help you get your date off to a flying start.
As a steakhouse, it's not particularly great for vegetarians or vegans – although there are some nice fish dishes to be found on the menu. The meat here is chargrilled in the josper, whilst sides typically come laden with rich cheese, nutmeg and cream.
The aforementioned cocktail list is excellent, as is the wine list. One of the owner's mums is actually a wine critic for The Guardian and her at-home cooking style, taking simple dishes and executing them very well, was one of the inspirations for the Hawksmoor menu today.
The Sparrows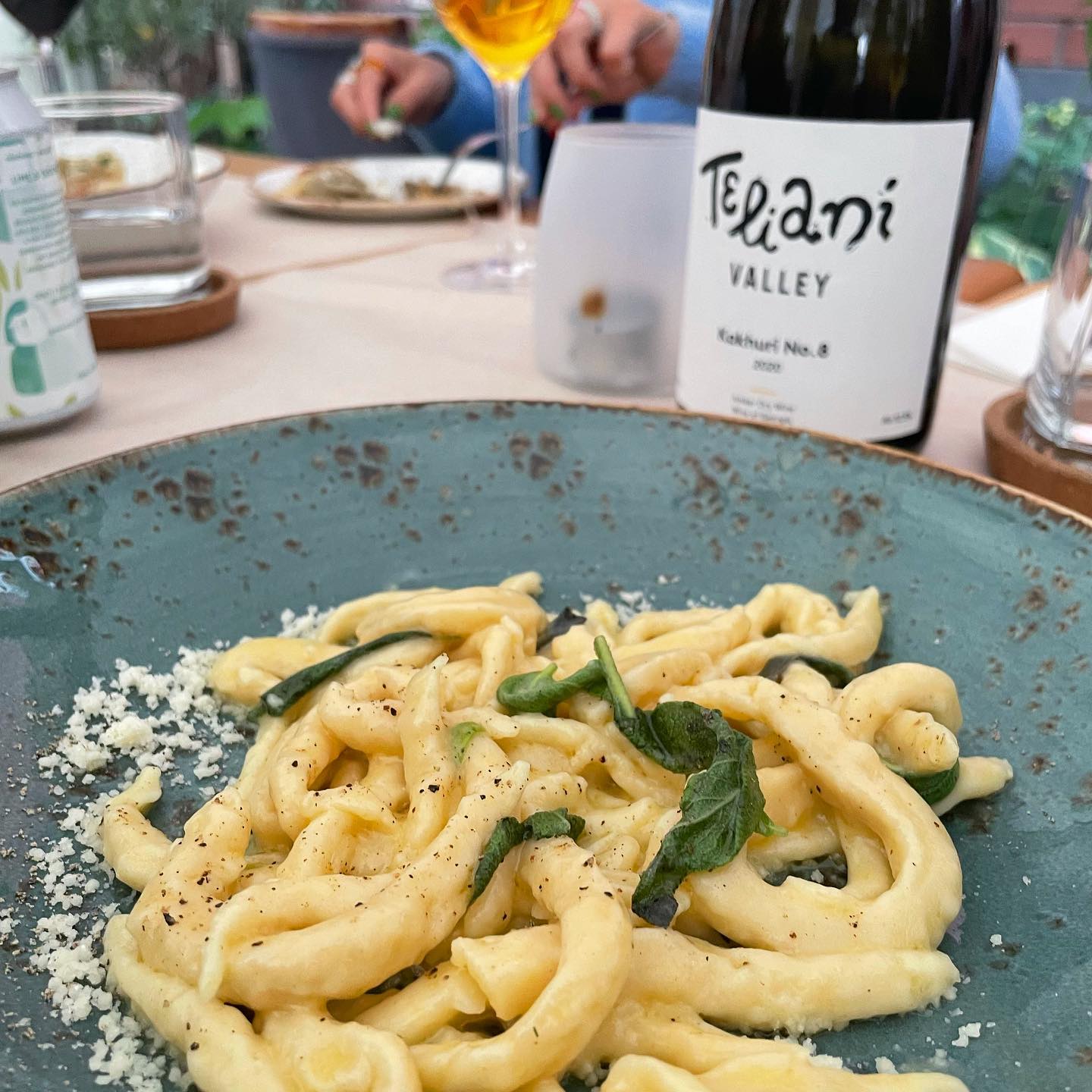 If you're a self-confessed pasta lover with no objection to stuffing yourself with carbs on Valentine's, visiting The Sparrows is an absolute must.
One of the best restaurants in Manchester by a long shot, it is run by a married couple – with Polish-born Kasia Hitchcock positioned out front and her chef-partner Franco Concli working away making dumplings in the back.
Spatzle (pictured above) is the house specialty, said to mirror sparrows in flight – hence the restaurant's name. It's best eaten with a simple sauce of butter and sage, but there are numerous sauce options – plus countless European dumplings, a fine sake selection and an organic wine list.
The hushed, sleek interiors, meanwhile, will have you convinced you're somewhere in New York – not on the back streets of the Green Quarter – as well as fostering a sense of intimacy between you and your dining partner.
The Oystercatcher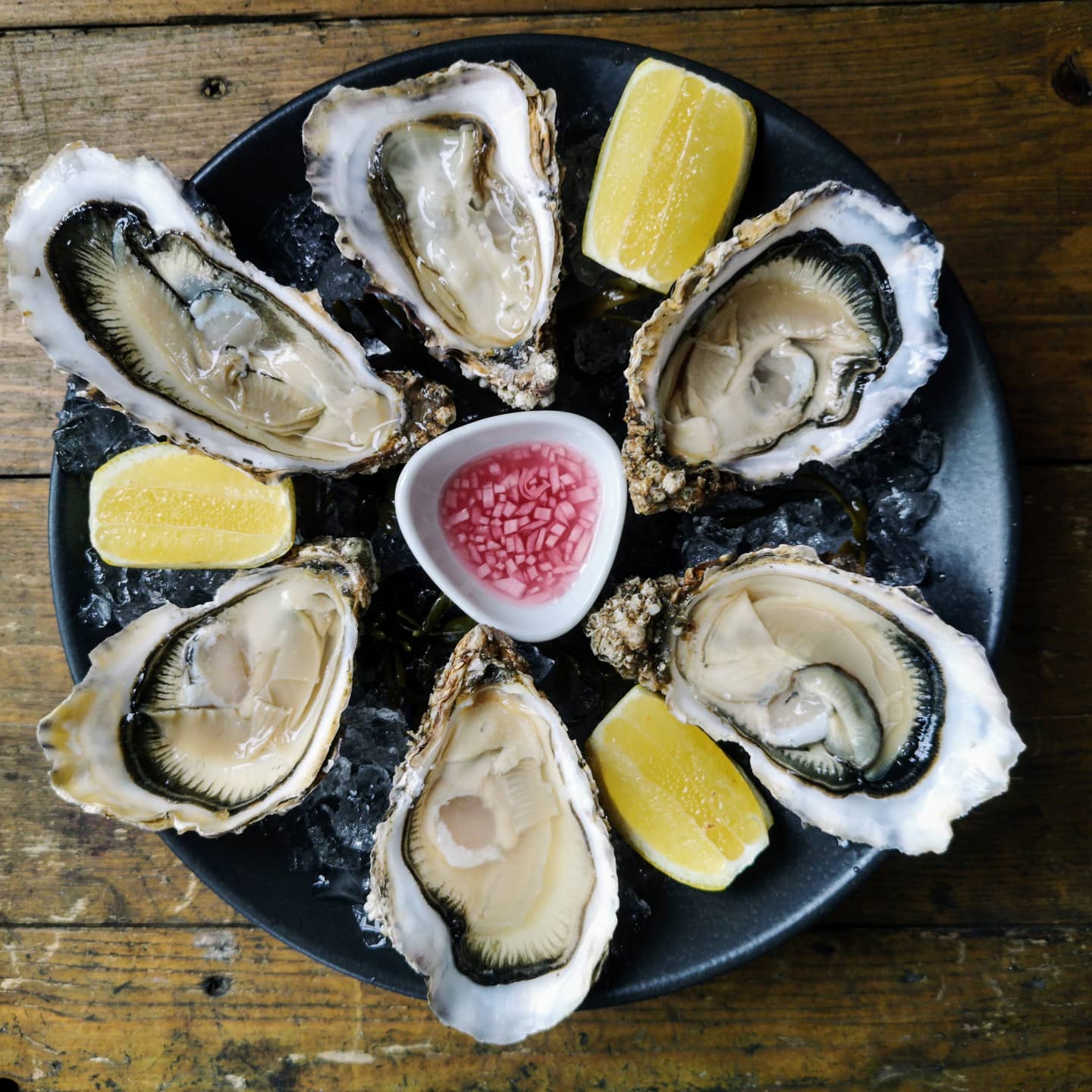 A visit to The Oystercatcher requires a trip out to Chorlton, but it's well worth it to taste some of the best fish on offer in the city – often chargrilled in the josper oven for added flavour.
Getting a good seafood menu together is challenging in a city as landlocked as Manchester, and the lists change weekly at the restaurant in reflection of this.
Oysters dressed with shallot mignonette tend to be a mainstay, whilst a sample menu lists the likes of black sea bream, scallops, monkfish, seabass, sea trout, mussels and crab.
Sides are ordered separately, with choices like fennel gratin, chargrilled broccoli, hispi cabbage, triple cooked chips and more.
Hispi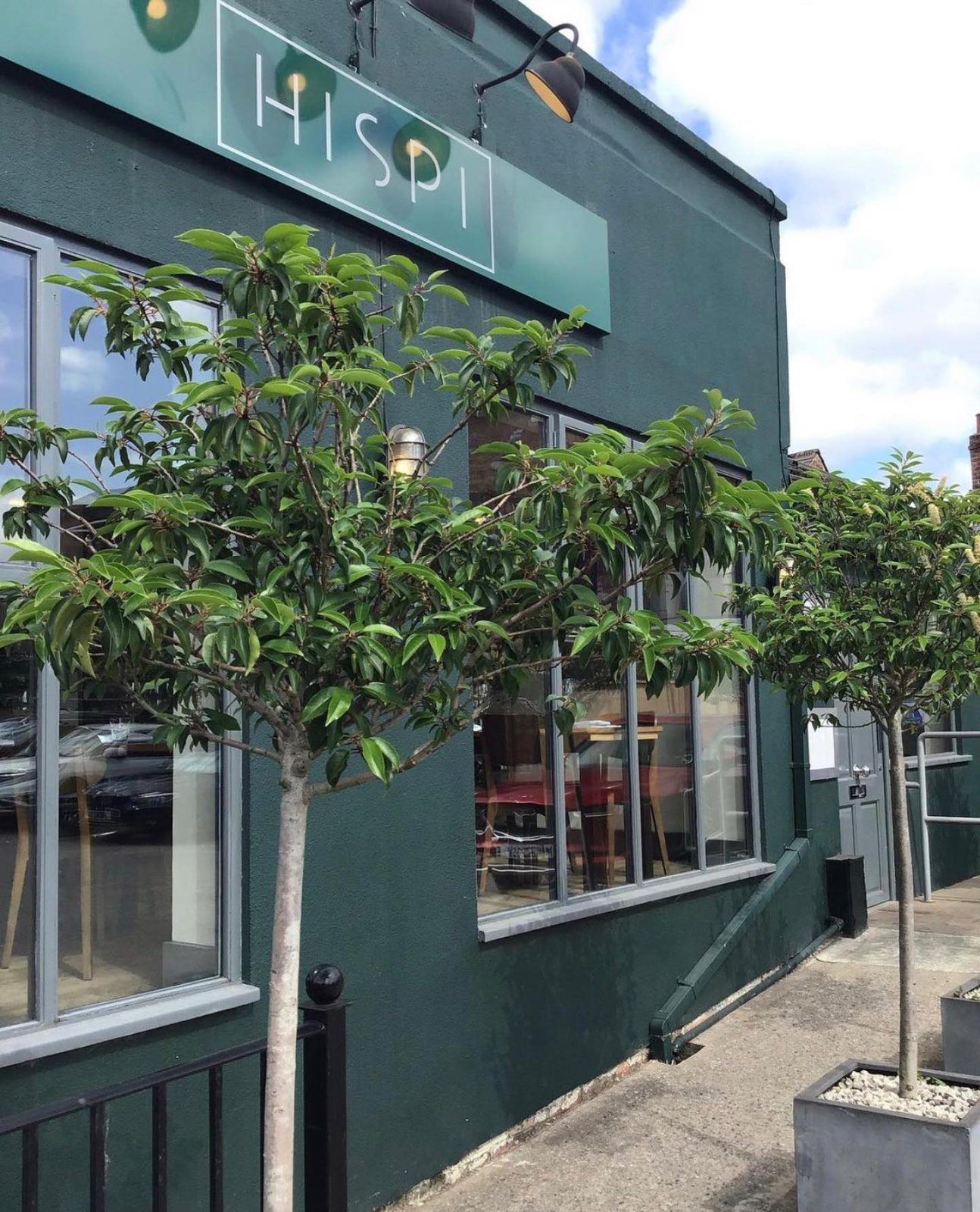 Part of Gary Usher's Elite Bistros group, this charming neighbourhood eatery in Didsbury Village is a wonderful spot for a romantic date.
The custard tart here is legendary, with an unctuous wobble that defies you to dare leave without ordering a slice.
Known for taking bistro classics and executing them to an exceptionally high standard, at Hispi you can expect a relaxed dining experience erring on the casual side.
On Valentine's Day itself, the restaurant is offering a 6-course set menu priced at £69 per person but the rest of the time you can opt for either the main menu or one of the bistro sets.
Evelyn's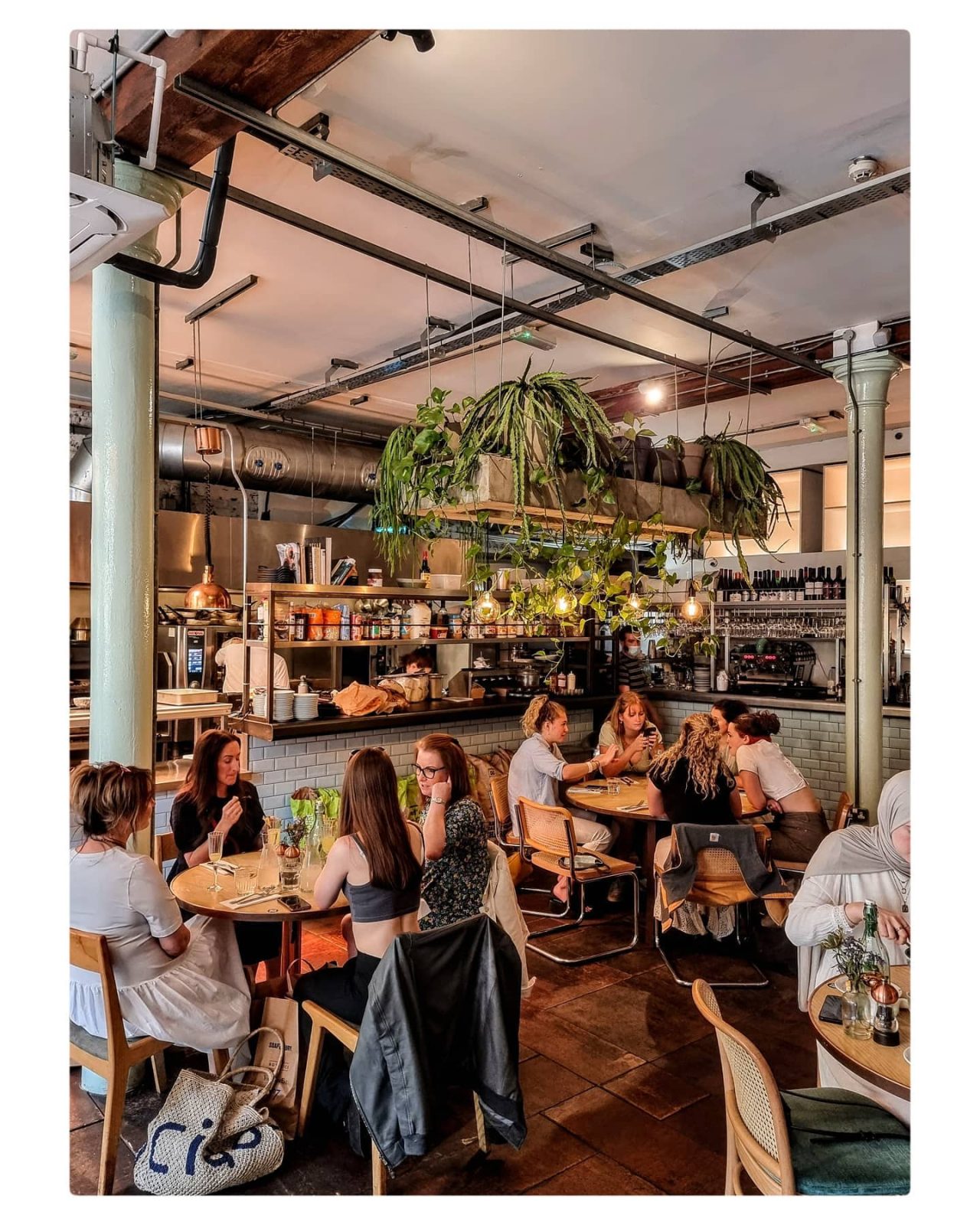 Another laid-back eatery with a casual setting, Evelyn's offers a mixed menu of small plates that can be ordered to share or larger ones to enjoy alone.
A popular cafe by day, at night it comes alive in a whole new way – lit up romantically with plants trailing down from hangers above your head.
Evelyn's also boasts a 'secret' bar below, The Daisy, where you can sneak off with your date afterward to enjoy a few cocktails (or wines) in a romantic setting.
El Gato Negro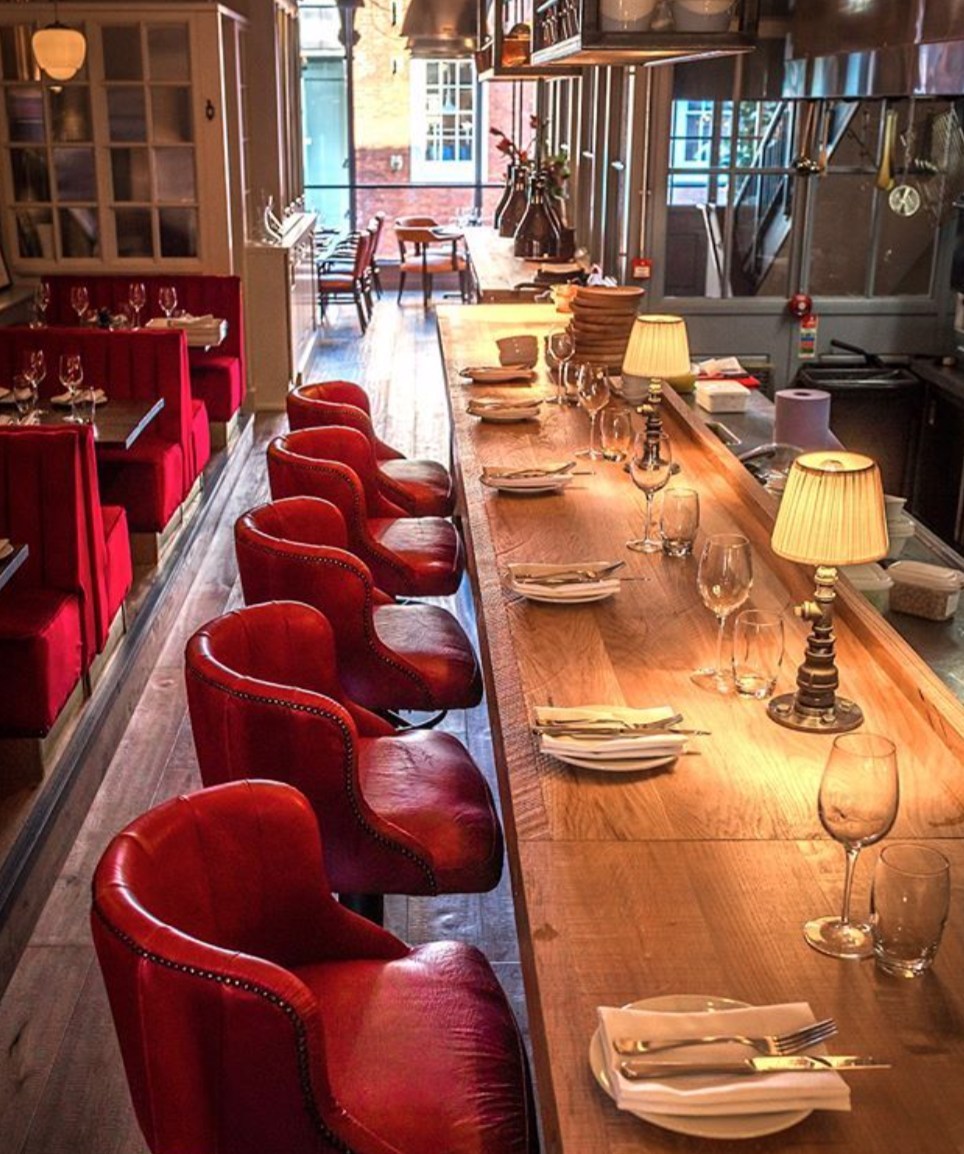 This AA Rosette and Michelin-recommended restaurant on King street is a fail-safe date option in our (humble) opinion.
Serving up a mix of tapas dishes split into sections like fish and shellfish, meat, charcuterie, vegetables and para picar, tuck into the likes of Catalan bread, Padron peppers, salt cod croquettas and Morcilla scotch eggs.
Alongside a great wine and cocktail list, El Gato is also known for its sherry and vermouth selection – and both make a great complement to this style of dining.
For an ultra-romantic twist, if you love the idea of having a bit of theatre whilst you eat you can opt to sit at the chef's table which faces directly into the kitchen.
Zouk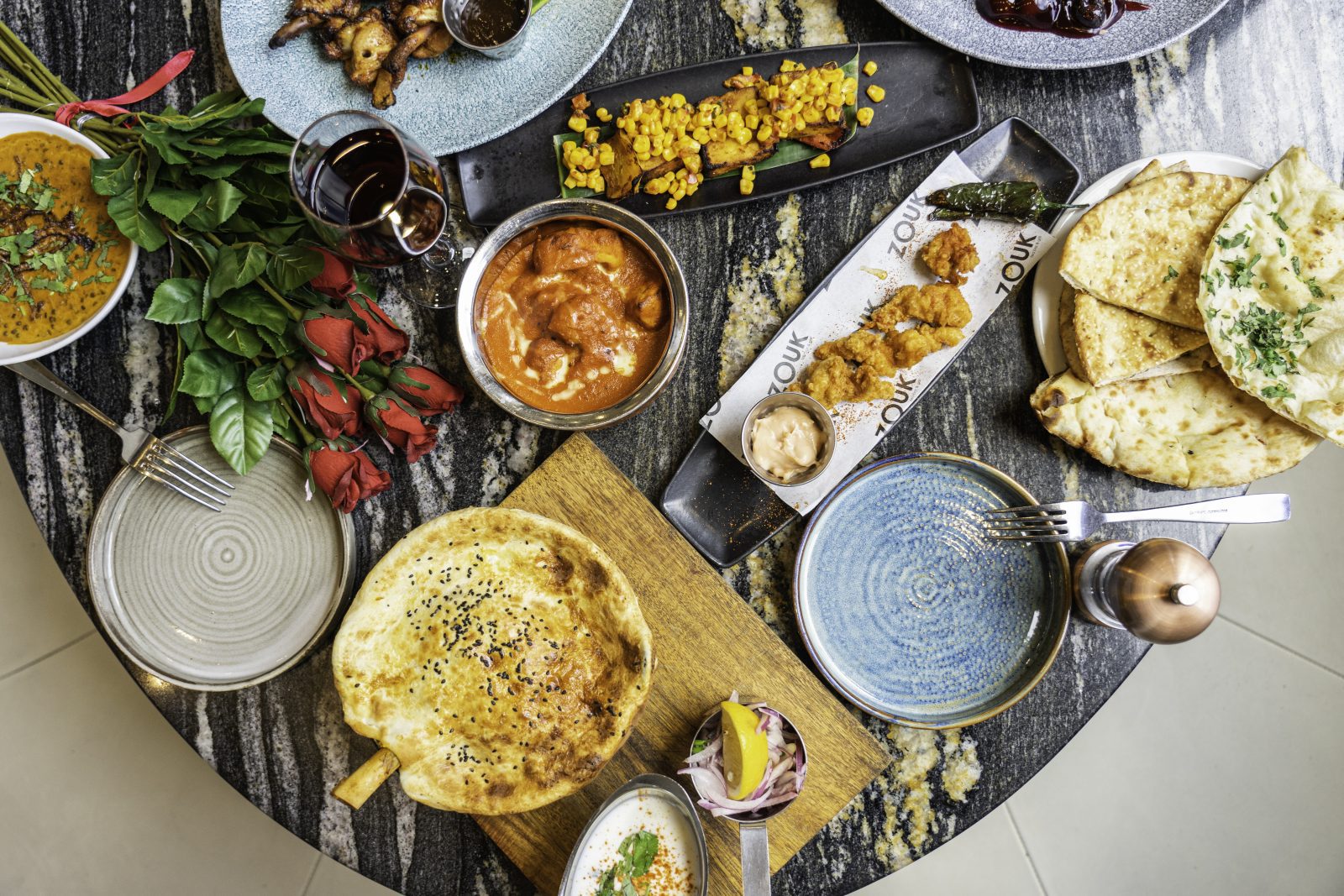 Love is quite literally in the air at curryhouse Zouk, which has installed a giant pink balloon arch to greet lovers dining in the restaurant.
The popular Indian restaurant is doing a five-course set menu for Valentine's Day, priced at £35 per person.
Guests will be greeted with a pani puri shot, followed by 'aphrodisiac appetisers' like oyster pakoras or Achari paneer.
Then couples can devour the Lovers' Sharing Platter, mains, and a duo of desserts, with vegetarian and vegan options available.
Erst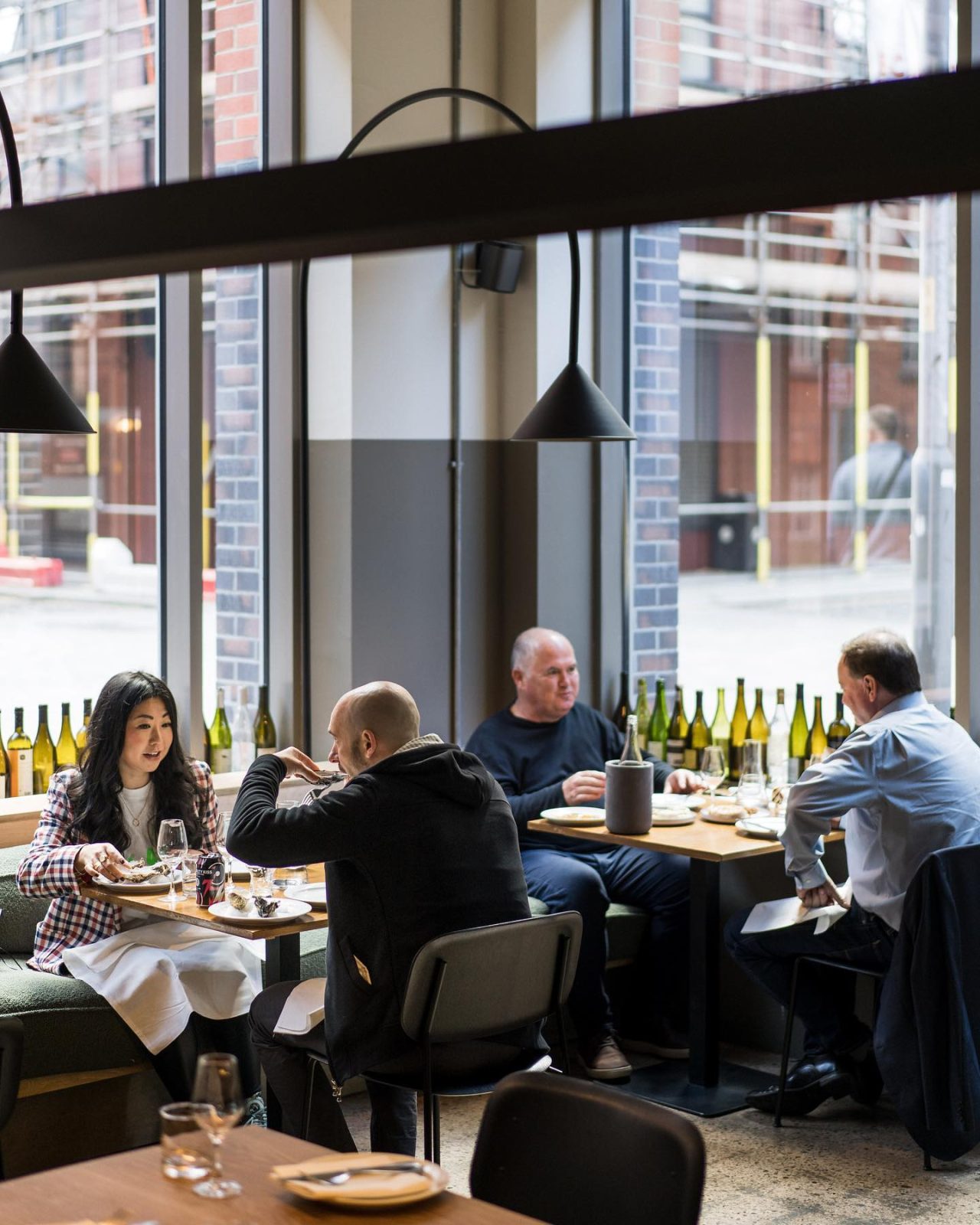 Another award-winning, Michelin recommended eatery, this time from the team behind the Levenshulme (and now also Ancoats) bakeries, Trove.
Open Tuesday to Saturday, with its concrete floors and relatively sparse settings, it's the food here more than the decor that makes Erst so romantic.
A love of fermentation and pickling has clearly passed from one sibling's kitchen into another. Plates here are ordered to share, with a list of 10 to choose from.
Each designed simply to showcase the natural flavours of the produce, order as many as you can muster then tuck in with a good bottle of natural wine on the side.
Cibo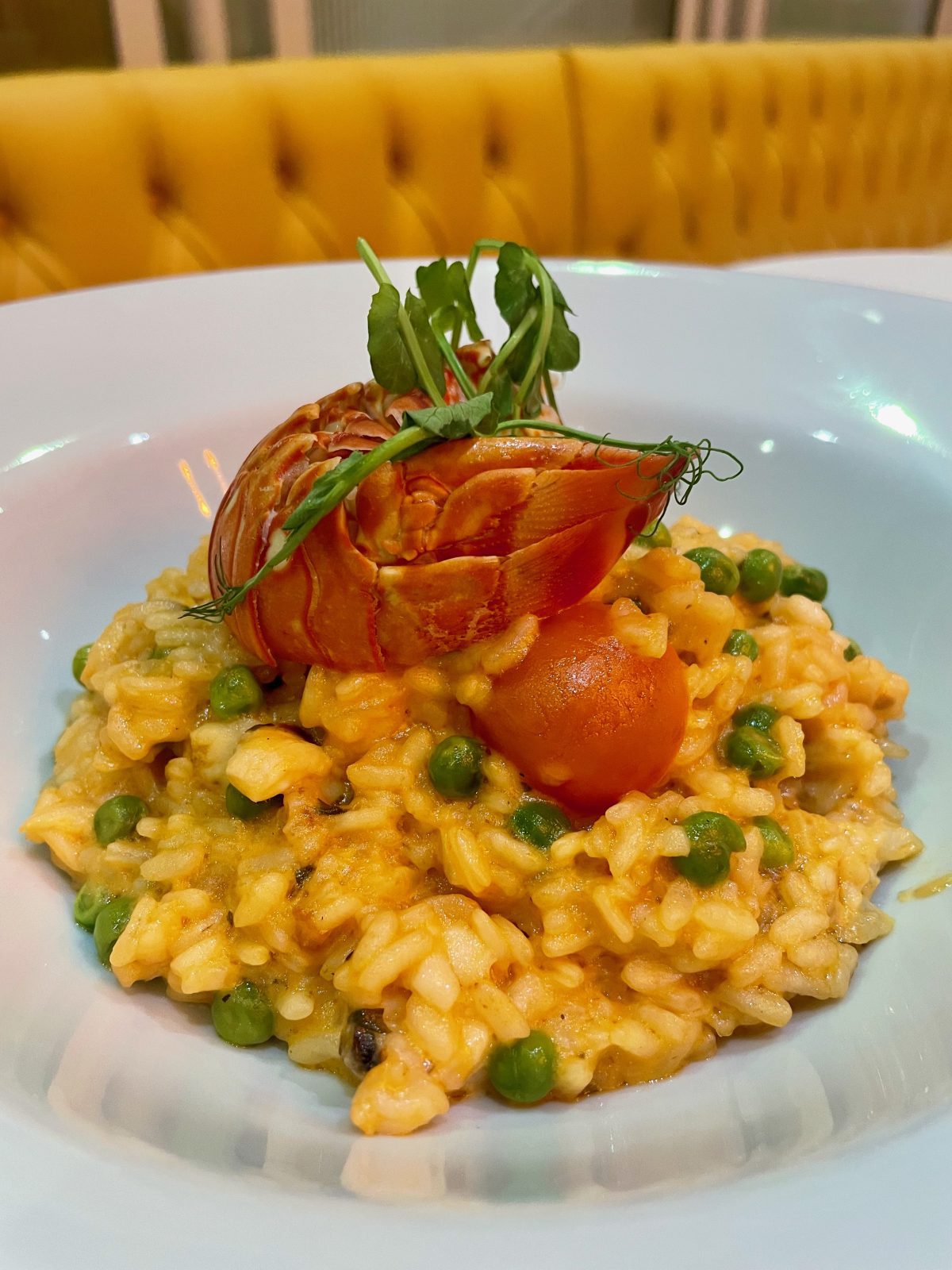 Now in its swanky new home at Great Northern Warehouse, Cibo will be pulling out all the romantic stops for Valentine's Day.
The much-loved Italian restaurant, famed for its authentic pasta dishes, will have a special set menu for 14 February.
Diners will be able to choose three courses for £50, with starters including half-and-half garlic bread or seared king scallops, mains like fillet steak or lobster ravioli, and desserts such as tiramisu or New York cheesecake.
You can also chuck on a bottle of prosecco for £20.
Don Giovanni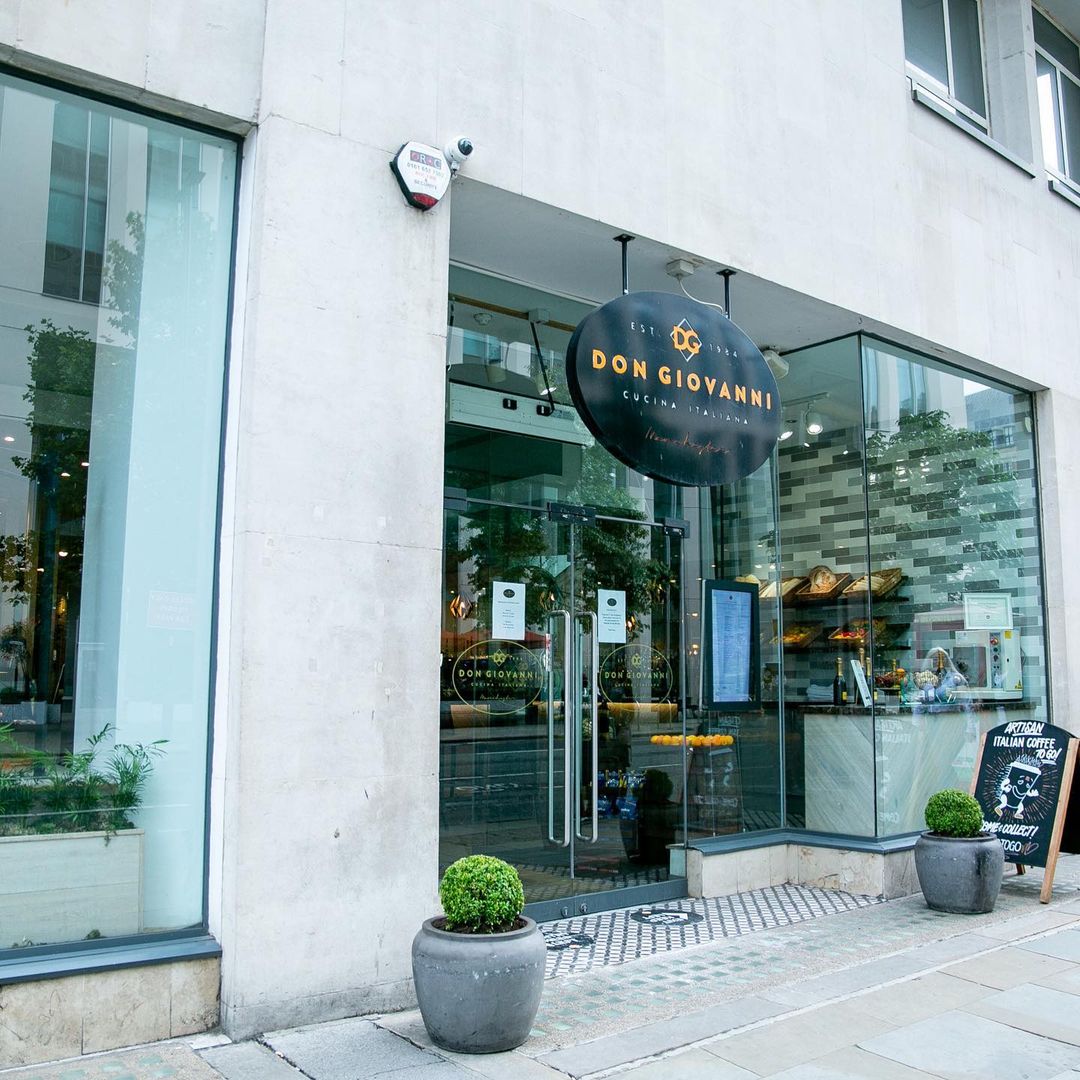 Don Giovanni is one of Manchester's oldest restaurants and one of its best-loved – for good reason.
This romantic Italian spot in the city centre is offerings its a la carte menu for Valentine's Day, but with a special rose dessert for the occasion.
They'll also give you a free bottle of prosecco on takeaway orders over £75.
Read more: Ten of the best restaurants and bars to visit on a date in Manchester
Dishoom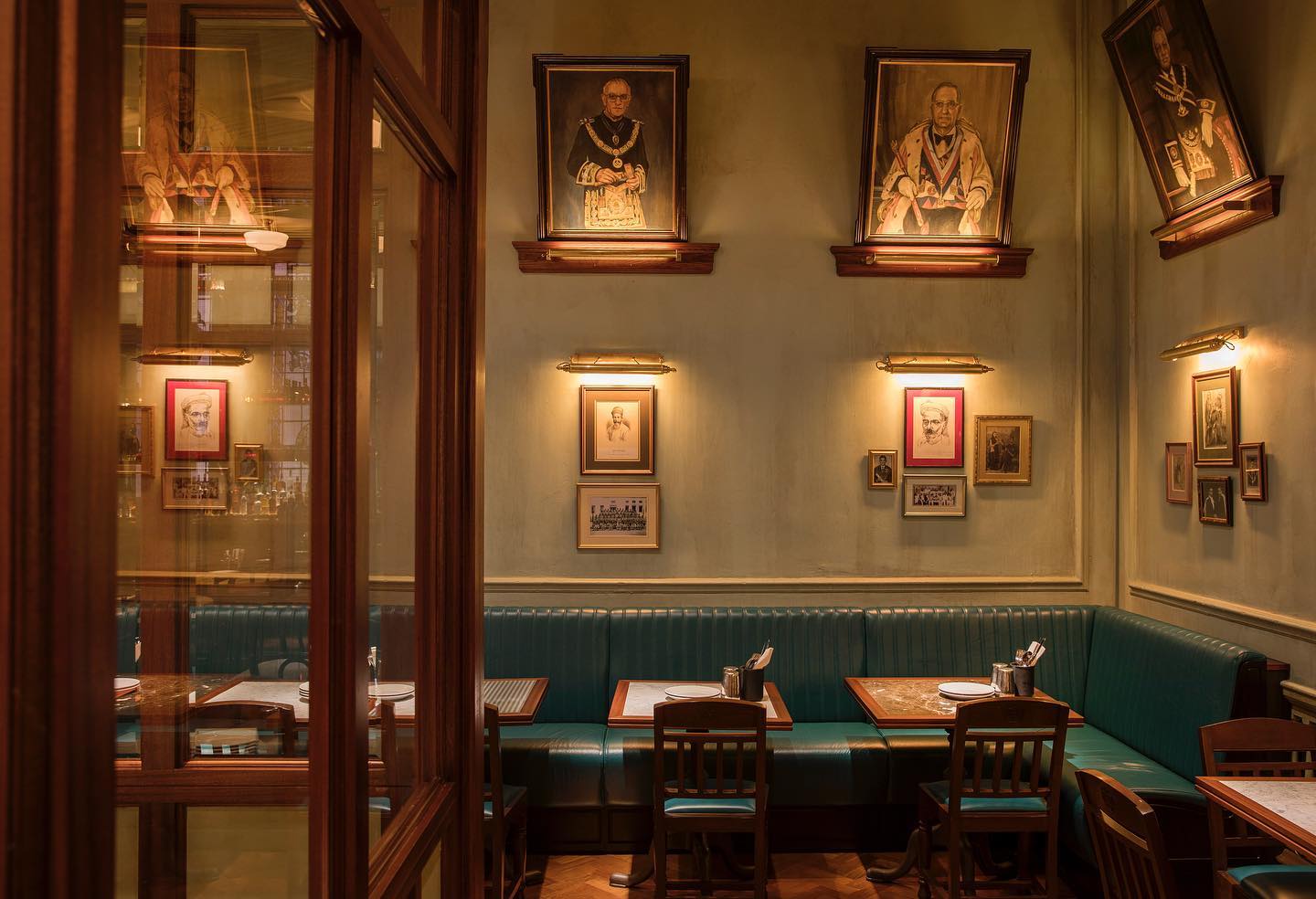 If you ask us, romance doesn't have to be all white tablecloths and rose petals – sometimes it's more fun to get stuck in and share a curry with your loved one.
Since it opened in Manchester with queues out the door, Dishoom has remained one of the city's most popular curry houses.
You can nestle up in one of its many beautiful corners on Valentine's Day, with walk-ins always welcome.
Peru Perdu
It's maximum effort on the romance at Peru Perdu, the all-pink South American restaurant on Princess Street.
It will be hosting private dining experience Pampas, serving exciting Peruvian and Uruguayan inspired dishes and sharing supercut steaks.
The menu is priced at £85 per person, including a glass of Agentinian sparkling wine on arrival, with additional wine pairings available too.
Featured image: Peru Perdu