Manchester
The Piccadilly Gardens market stall with bargain burgers and plenty of Star Wars puns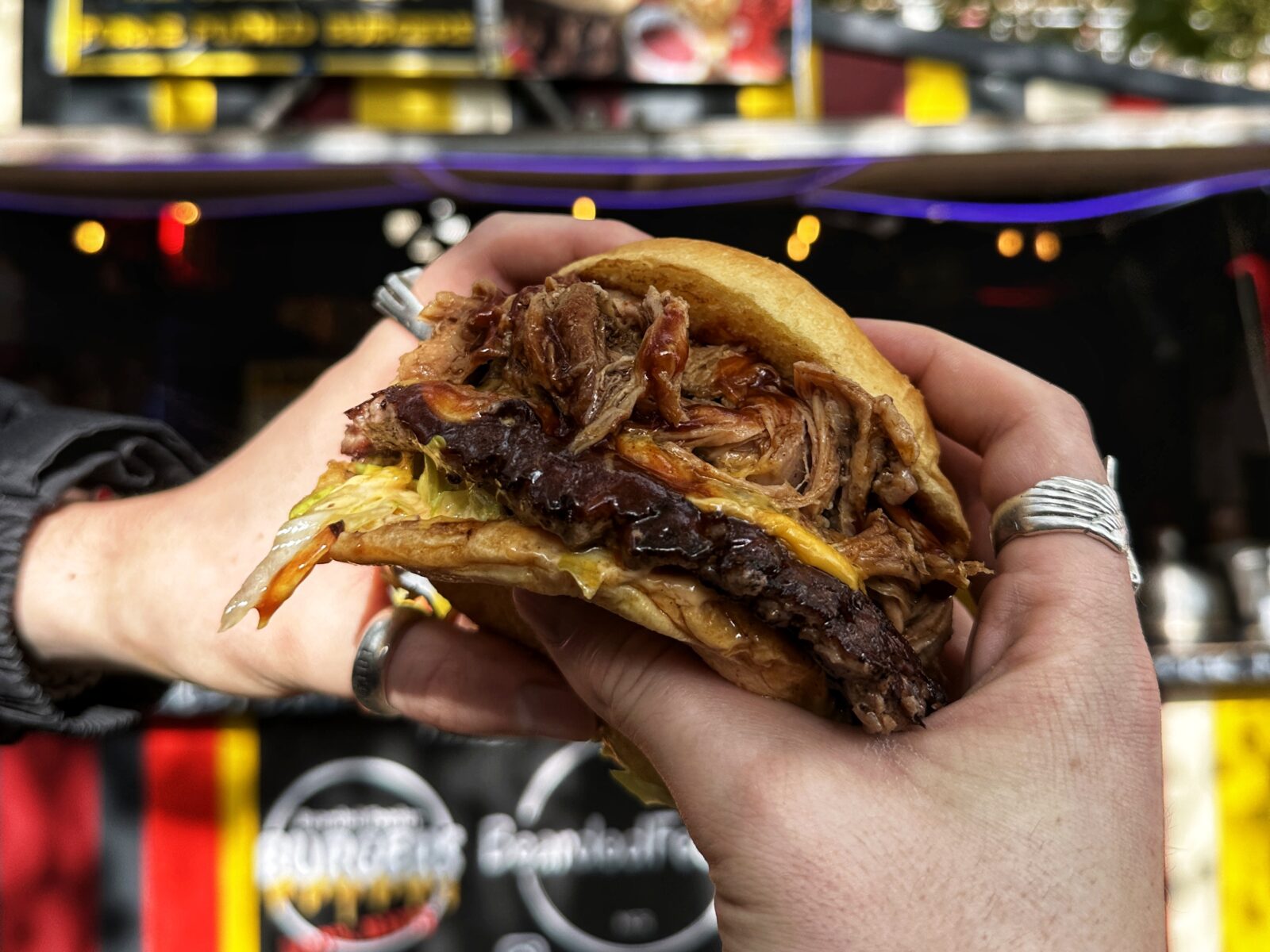 In a day and age where even the most bog-standard of takeaway coffees costs more than £3, and where you have to think very carefully about if you can afford to stick your radiator on, the Bearded Feeder at Piccadilly Gardens is a rare beast.
A staple of the Piccadilly Street Food Markets, this stall is somewhere you can still get a filling lunch for a fiver – and you'll get some pretty solid Star Wars puns on the side.
The Bearded Feeder has a solid reputation amongst Mancs, thanks in no small party to its quality meaty burgers (100% beef, 100% pork, 100% Sith, they say. Told you they liked a Star Wards pun).
The family-run business has a mouth-watering menu that includes pulled pork, 'Force-pushed' burgers, and chicken wings, with prices for mains starting at a mere £5.
Pound-for-pound, there aren't many places matching that value and quality.
Despite so many huge players in Manchester's burger scene – Burgerism, Almost Famous, Slap & Pickle, Hawksmoor, to name a few – The Bearded Feeder is a name that pops up every time we ask people for their burger recommendations.
It's founded and operated by Scott Andrew, a man who is quite literally a bearded feeder, and who has kept his prices affordable despite the insane costs of operating any sort of business in 2023.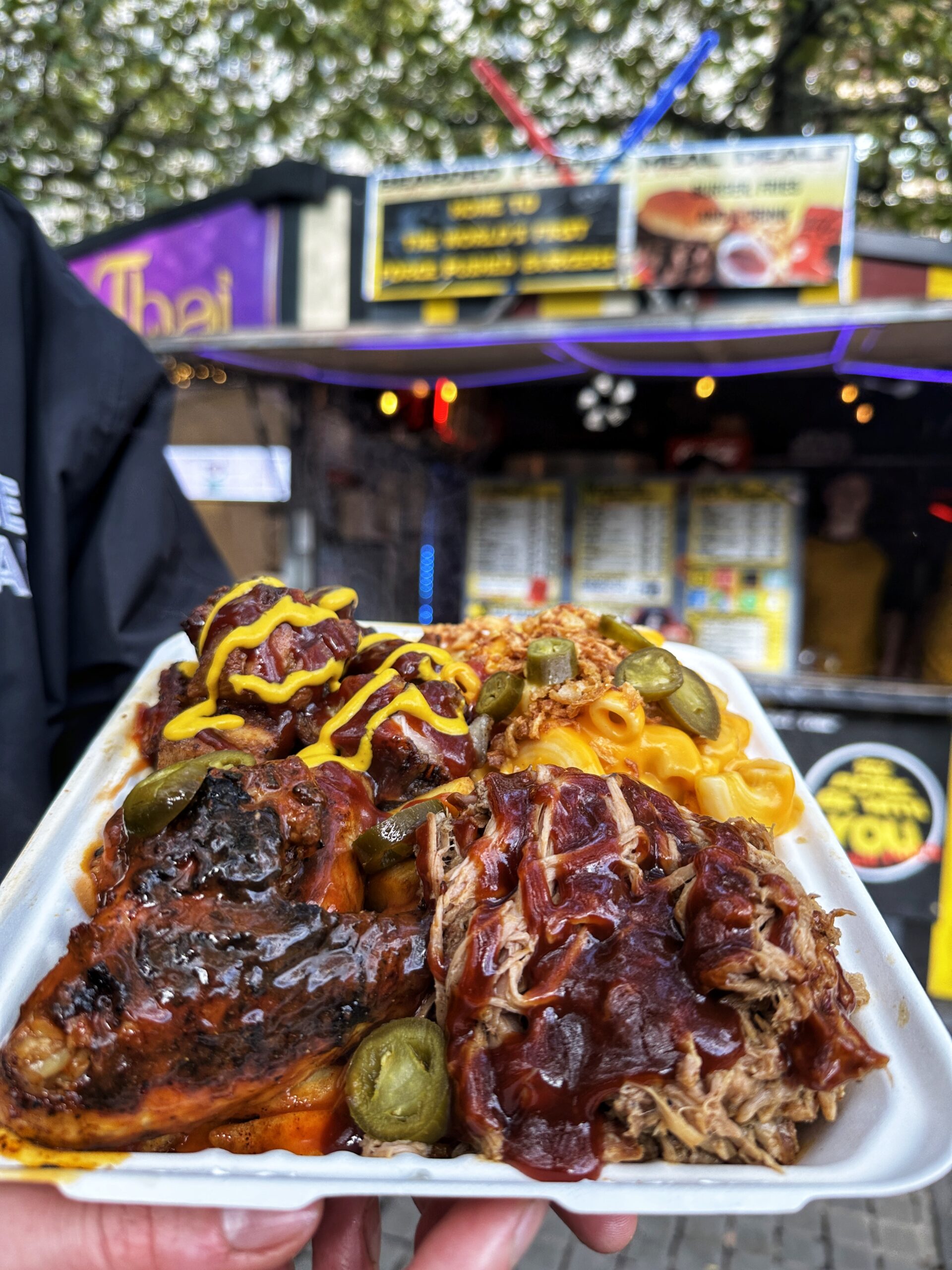 His dishes include the Vader hot dog, the Chosen One burger, and the Wampa loaded mac and cheese.
The Wookiee burger features a smashed beef burger patty with cheese, topped with pulled pork and barbecue sauce, and it's a burger about the size of the Death Star itself. It's also only £7, or £10 as a meal deal.
The Exogorth is bigger still, a tray heaped with all of the Bearded Feeder's best bits.
There's pulled pork, belly bites, mac and cheese, and two chicken wings, topped with jalapenos and crispy onions.
It's one of the top-rated burger joints in the entire city, with people reviewing it as 'the best burger I have ever eaten' and 'heaven'.
You'll be Skywalkering on air after you've eaten this one…
Read more
Featured image: The Manc Group