Music
StreamGM is set to launch with huge audio-visual celebration of the city
The new streaming platform will launch on Monday via Digital City Festival.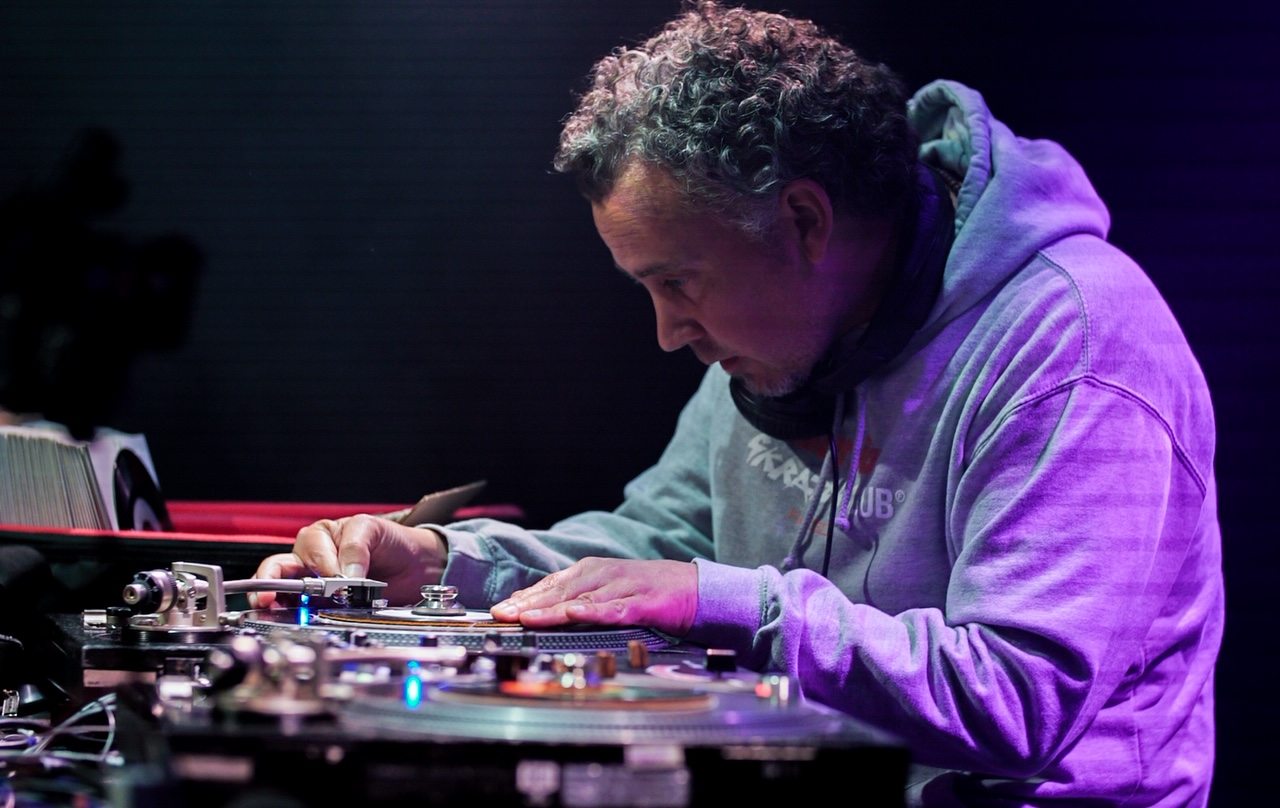 Following the whopping success of the United We Stream GM throughout the pandemic, the team behind it are launching a new streaming platform next week, dedicated to showcasing Manchester's very own talent to the masses.
Since launching in April last year, United We Stream (UWS) became part of so many people's lives. It provides us with some much-needed respite and entertainment when times were dark, all whilst raising money for people in need.
After clocking up more than 20 million streams worldwide, nobody can deny the impact of the platform and the legacy it's created for itself.
But new for 2021, is a fresh approach to streaming from the UWS team: StreamGM.
The platform is designed to move away from the fundraising element of UWS and towards producing original shows and performances, specially curated to shine a spotlight on Manchester's creatives.
They'll broadcast the shows from their new state-of-the-art Media City studio – which will be the new broadcasting hub for StreamGM. And with the same founding team as UWS, we can be sure that StreamGM will follow in its mighty footsteps.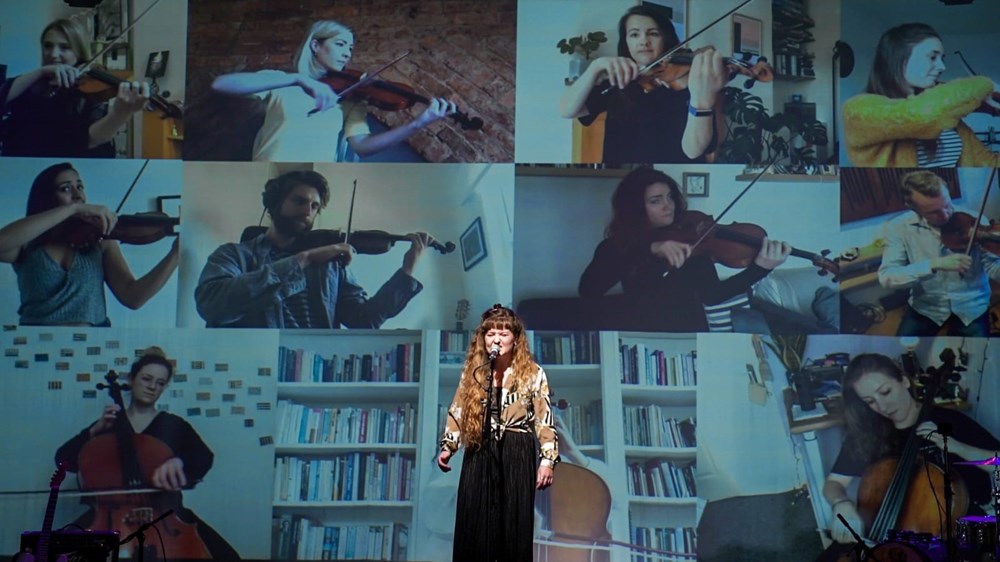 We chatted to Laura Graham, head of comms for both StreamGM and UWS, who told us what to expect from the new platform.
"StreamGM will be showcasing the vibrant music, culture, arts and live events scene in Greater Manchester, as we slowly move into re-opening and recovery in the UK.
"There are loads of people, who through various circumstances won't be able to go to all the events they'd like to and have really enjoyed being able to access brilliant live-streamed content from home.
"We learned so much from the last year, it was an absolute beast of a project and StreamGM is basically the best bits from the UWS legacy."
On the importance of a platform like StreamGM, Laura says it's the ideal way to reach wider audiences that an artist wouldn't have had the opportunity to reach before. The global reach of the platform means people from every corner of the world can tune into and watch an artist all the way in Manchester. This is massive for our city's talent.
"There's so much talent in Greater Manchester, whether that's music or dance or theatre or art. And we reckon that anything that can amplify that is a good thing," Laura says. "Ten or twenty years ago things were so different. We had more local press outlets, more national press with regional reporters and the whole scout, label, promoter and producer system was different.
"In some ways, the industry is better than it was before, artists speak directly to their audiences, can put their own work out there and it doesn't have to be polished or given the stamp of approval."
The new platform will launch through the Digital City Festival on April 12. This is the perfect place to showcase what the platform is all about. The festival aims bring together the people who are shaping the future of the digital world in the city – StreamGM being one of them.
To celebrate the launch, StreamGM have put together a whole programme of entertainment to accompany the two-week festival.
From live music and DJ sets to spoken word poets and panel discussions with industry top dogs, there'll be a real taster of Manchester's vibrant and varied culture. You can read our overview of the schedule here.
But the one responsible for kicking the festival off and launching the platform next Monday is DJ Woody.
We nipped down to catch the end of Woody's rehearsal session at the studio and he filled us in on the intriguing concept behind his opening set.
Originally a Burnley lad, Woody made a name for himself after winning multiple DJ competitions around the world. Soon enough, he was on stage much bigger than the Northern Quarter bars he'd started out playing.
With a full-time job working at Granada, Woody had a big career decision to make.
"I got forced into a situation where I didn't have many holidays left at Granada and I got offered all this touring work and it was one of those – early twenties, not too many commitments, just go for it. Twenty years later and I'm still doing it."
A self-proclaimed "old-school" type of DJ, Woody is famous for his iconic scratching style. He prides himself on his the signature techniques that he's crafted throughout his career. "At the time I was doing competitions, the culture was always become an original – you stand out by doing something original.
"I always thought my peers were practising more than me because I was working in that little office at Granada. So, I used to sketch ideas down on paper and look at it a bit more scientifically.
"So, when I did go to the competitions, my [sets] were a little bit more out of the box perhaps than some other people that were from for example London. The scene has always been very London-centric. So, when you're slightly out of it you can take a different perspective on things."
Woody plans to bring his old-school mixing techniques into the digital world for his StreamGM set, by incorporating a full series of visuals on the LED screens behind him.
Using specially selected videos, pictures and graphics sent in by videographers, photographers and artists, the visuals will tell the story of Manchester's culture and music.
"I wanted to include Manchester music that everyone does know and highlight a lot of the contemporary music scene and show a few modern-day classics – as well as celebrate Manchester visually," he explains. "I think it really works for a streaming platform, more so than a club environment to an extent."
When the full thing is brought together, the elements will encompass a unique and never seen before audio-visual celebration of the city, where old meets new in every sense of the word. And we can expect to see some very familiar faces and tracks in the mix.
Woody is no stranger to the StreamGM team after wowing the world with his set at the Hacienda House Party on UWS on New Year's Eve – a set he says was his biggest ever audience. He's certain he'll be back for another show with the them very soon.
In lockdown one (and two and three for that matter), livestreams not only kept artists and musicians in work, but were also a lifeline for the majority of us.
So, now it's looking more and more likely that life will resume in many ways by June, you might wonder if such a platform is still necessary. But the team believe they've got a firm place within post-pandemic because of the way we have come to engage with music and art over the past year.
So as well as putting on their own showcases and events, they'll be working with venues and artists to stream live events direct from the venue.
Laura says there'll still be people unable to attend gigs and events after June – especially where travelling overseas is involved – and StreamGM will provide a means to enjoy the shows they can't make.
"You'll get gigs or theatre performances or shows where you can buy a physical or virtual ticket and that people who can't get to shows on the night will enjoy them at home or at a later stage," she says. "We are working in partnership with the United We Stream association based in Berlin, to develop ethical streaming strategies and curate global live streamed events.
"A year in, where no one really knows for sure how the culture and creative industries are going to be like in six months, we want to keep going. StreamGM is a small team, we all love with working with each other and also the amazing artists, promoters and businesses we've had the honour of working with over the past 12 months. So, we're going to keep going and see where it takes us."
Catch the launch of StreamGM with DJ Woody's set starting 11:30am on April 12 and check out their full Digital City Festival schedule here.
For more information on StreamGM visit their website.