News
FC United player Adam Dodd returns to football after sudden cardiac arrest
Never, ever give up.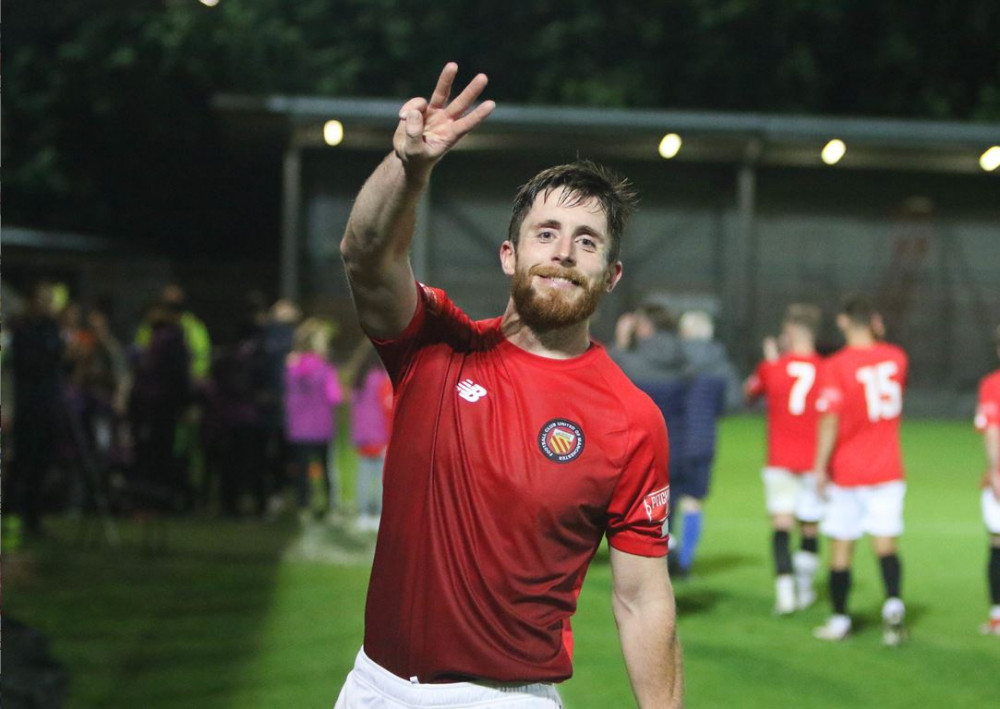 Footballer Adam Dodd made his return to football just seven months on from nearly losing his life following a cardiac arrest.
The 29-year-old footballer plays for FC United of Manchester in the seventh tier of the footballing pyramid, but his days on the pitch were nearly cut short after a terrifying near miss last June.
The Kirkham-born left-back and his girlfriend Kat went to bed as normal on 3 June, 2022, but she woke up hours later "to the sounds of me in cardiac arrest", as Dodd puts it.
After performing CPR for a terrifying 16 minutes straight and receiving a total of four defibrillator shocks, Dodd was rushed to hospital and fitted with a life-saving ICD (Implantable Cardioverter Defib).
While paramedics admitted at the time that his chances looked slim, he woke up from a coma just four days later and has now managed to make a full comeback, not only returning to training and being restored to the squad but even featuring as a substitute earlier this month. Simply incredible.
Having been subbed on in a landmark 100th appearance for the Manchester United phoenix club's games against Whitby Town, Dodd received a rousing reception from fans of both teams, playing 20 minutes to see out the 2-2 draw.
Speaking in an interview with the MEN, 'Doddy' explained the various aspects of his recovery, contracting pneumonia and developing pleurisy while in hospital, which he described as "probably the worst two weeks of my life."
Even after returning home, he detailed how he "was waking up trying to catch [his] breath… in a pool of sweat" and enduring pain akin to "drowning and being stabbed in the back at the same time".
Having been fitted with the same device as the likes of Christian Eriksen and Daley Blind – who both collapsed following a cardiac arrest while still on the pitch – Dodd received a signed shirt from the midfielder back in November when he first returned to Broadhurst Park.
Read more:
Dodd lost three stone while in hospital, suffering a broken rib and sternum following the intense period of CPR, meaning that he had to rebuild significant muscle mass on top of his normal period of recovery to stand a chance of playing football again.
Nevertheless, he spent the rest of 2022 aiming to get back on the pitch in the New Year. Just seven days into January and the self-employed plumber achieved his goal and now, despite FC United's most recent game being called off over the weekend, he is now back in contention for matchday squads.
They play Nantwich Town FC tonight at 7:45pm — here's hoping the man himself will feature.
Glad to have you back, Doddy.
For all the latest news, events and goings on in Greater Manchester, subscribe to The Manc newsletter HERE.
Featured Image — FC United of Manchester (via Twitter)