News
Boujee restaurant backed by Real Housewives of Cheshire star owed more than £3m when it collapsed
The all-pink restaurant shut down this autumn.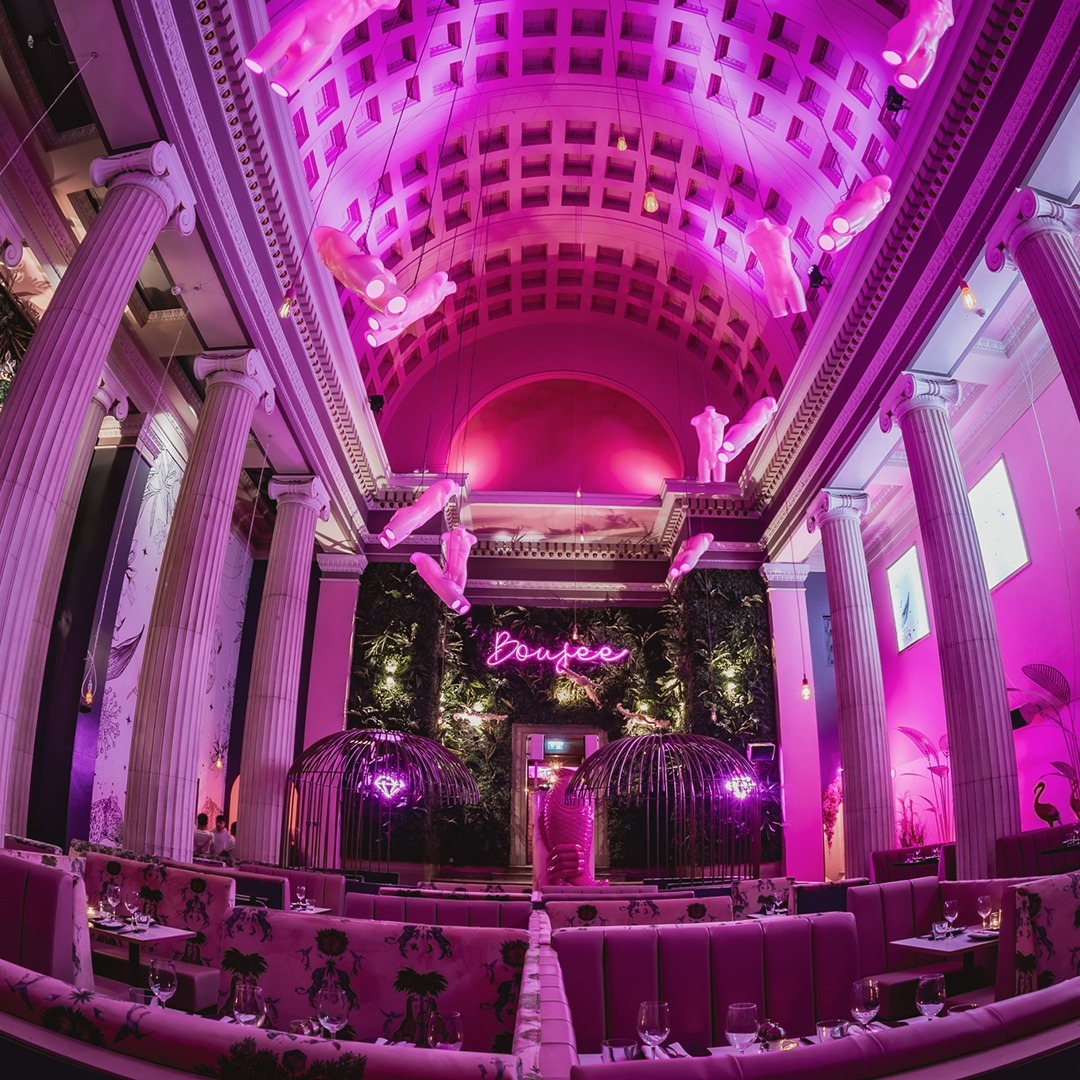 All-pink Instagram hotspot Boujee, a restaurant backed by Real Housewives of Cheshire star Lystra Adams, owed more than £3 million when it collapsed into administration.
A report published this week detailed the financial difficulties that the business had fallen into across its three sites, in Manchester, Liverpool and Chester.
Its Bridge Street restaurant had turned part of the stunning and historic Manchester Hall in to a pink palace, with Barbie boxes for posing in and even a fake private jet.
But the hype soon died – the Liverpool site of Boujee closed down in August, quickly followed by Manchester in September. Staff from both sites were made redundant.
Before its closure, staff in Liverpool had walked out, complaining of unpaid wages and tips.
The report by Dow Schofield Watts Business Recovery found that Boujee owed unsecured creditors more than £2.8m, with HMRC owed £802,783.
It said that Covid-19 restrictions left the company operating at a loss from late 2020 until restrictions eased on 17 May 2021.
Boujee couldn't rely on Government support at this time because the 'majority of the Covid specific support packages were unavailable to the company due to the infancy of the business'.
The report says: "This resulted in significant cash flow difficulties for the company which was compounded further with suppliers increasing prices for food and drink produce which could not wholly be passed on to the customers."
After being unable to renew the lease on the bar at Liverpool One due to rent arrears, Boujee's financial position 'continued to deteriorate'.
It's currently expected that there won't be enough money to pay back the £2.8m owed to unsecured creditors or the £802,783 owed to HMRC.
Read more
Back in September announcing she was stepping back from her role at Boujee, Lystra Adams wrote in a post on Instagram: "I'm walking away … As of yesterday 23/09/2022 I walked away from what I've know and loved for past near two years. As many of you may know I have given considerable time and dedication in building the brand and platform for myself.
"Over the past eight months things had taken a bumpy turn. I had confidence in that the board of directors would turn it around. Unfortunately mistakes were made along the way […] and it made the comeback near impossible."
She continued: "As a 20-per-cent shareholder and the face of the business I want you to know that I did what I could with what I had. […] I've made my voice heard more than before as I dreaded this day would come. I've taken abuse in all forms for being the face of the companies involved as well as my daughter and enough is enough.
"Sorry it's taken so long to speak out and I want to thank each and everyone that has visited or worked for Boujee and carnival from opening until now. All my love, Lystra."
Featured image: Boujee