News
Chris Kamara makes impassioned plea to government to stop people dying in poverty
He is set to take a petition to Parliament and campaign for people to get the added support they need.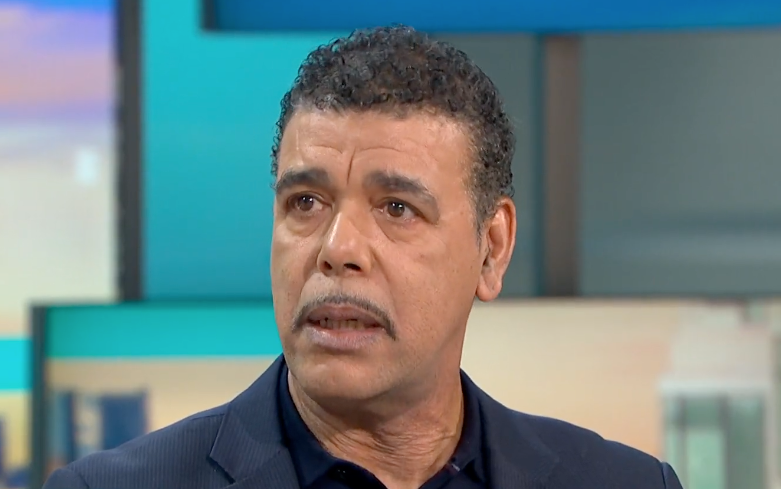 Sports commentator and broadcaster Chris Kamara has called upon the government to do more when it comes to poverty and pensions in the UK.
Giving an interview with Good Morning Britain on Thursday morning, the former Sky Sports analyst and presenter sat down to discuss the prevailing issue of poverty across Britain and how the current access to state pensions and DLA (disability living allowance) is simply not good enough.
Following the death of his mother, who was cared for by Marie Curie nurses in her final days, the 65-year-old has now teamed up with the charity to bring a petition with already more than 165,000 signatures to Downing Street today (23 February), which will allow for working-age people to claim their state pension if they are dying.
"People shouldn't be allowed to die in poverty – 90,000 people die in poverty [every year], so that's 10 an hour, the capacity of Wembley Stadium when you take it as a whole. So that's got to stop."
As Kamara explained, "Once you're diagnosed with a terminal illness you've not got long left, you have to stop your job, your circumstances change, you're devastated, so social security money isn't enough, so access [to] the state pension [is needed].
Explaining the context behind the petition, he added: "I'm going to Downing Street with two ladies whose circumstances have completely changed, they've been diagnosed with terminal illness and their partners have had to give up work to look after them.
"They just haven't got any money. Their life has changed completely out of all proportion."
Kammy went on to state that people who are terminally ill are simply "not getting enough money to help them get by so they have their pension they worked hard [for]. If you worked hard for 35/45 years of your life, you've got three or four years until you're 66. Why not access your pension that you're never [going to] get?"
Read more:
Despite a DWP spokesperson insisting that "those nearing the end of their lives can get fast-track access to a range of benefits without needing a face-to-face assessment or waiting period", Kamara and charities like Marie Curie believe the pension system needs wholesale changes.
However, according to a January study by Loughborough University, it is estimated that such legislation would cost the government around £114.4 million per year, hence why many feel the petition and fresh campaigning are needed to get it across the line.
Having been forced into retirement last year following his apraxia diagnosis — a condition that affects his movement and speech — Kammy has become fully aware of the struggles of growing old with an illness present.
Released with the help of ITV's Ben Shephard, who also interviewed him on GMB, the iconic footballing voice released a documentary charting how he's learned to live with his condition, entitled, Chris Kamara: Lost for Words.
You can watch it on ITVX and be sure to sign Marie Curie's crucial petition to help make sure nobody dies living in poverty HERE.
For all the latest news, events and goings on in Greater Manchester, subscribe to The Manc newsletter HERE.
Featured Image — Good Morning Britain/Pixabay/Chris Kamara (via Instagram)