News
Dan Walker updates fans after cycling accident – and sparks fierce argument on Twitter
He says his helmet saved his life.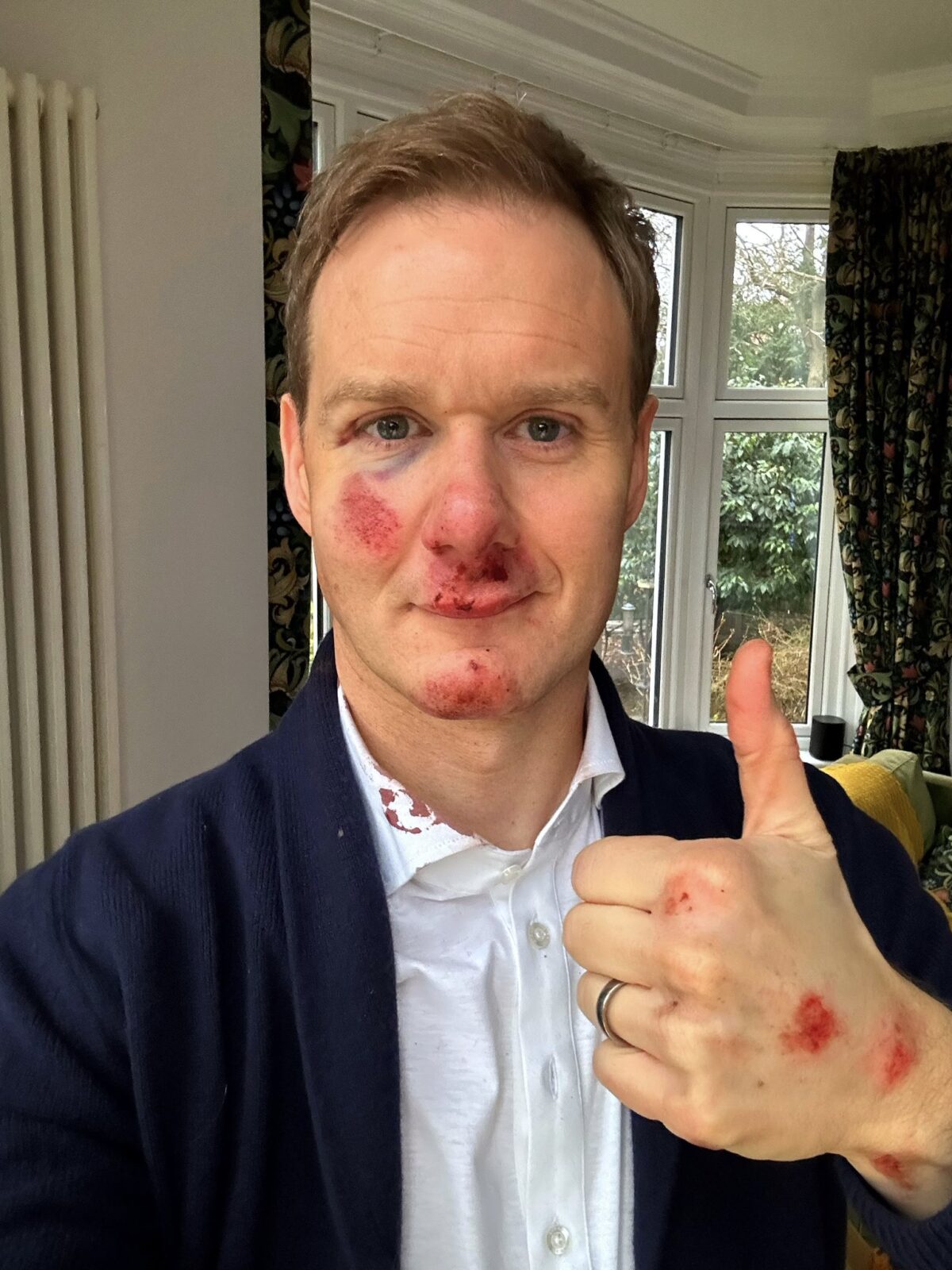 Dan Walker has updated fans following his terrifying accident yesterday, which left him with a battered and bloodied face – and unintentionally sparked a fierce debate on Twitter.
The broadcaster was knocked off his bike by a car yesterday, saying that he was 'glad to be alive'.
He had shared a series of photos from the back of an ambulance showing a swollen 'mess' of a face, and thanked the emergency service workers who came to his aid.
Dan has now updated his followers on his condition, confirming that he made it out of the accident with no broken bones but also 'no memory of anything'.
He detailed how he came round on the tarmac already being tended to by paramedics and police, again thanking by name those who helped him.
But what he probably didn't count on is a fierce debate erupting in his replies on Twitter, all about how essential bicycle helmets actually are.
Dan wrote: "The helmet I was wearing saved my life today so – if you're on a bike – get one on your head. Smashed my watch & phone, ruined my trousers, my bike is a mess but I'm still here."
He's now had hundreds of replies from people, many trying to argue against whether helmets do actually save lives – which seems a weird thing to do to someone who literally could have died without his.
And while no one is denying that better cycling infrastructure is essential and should be taken seriously, there's no denying that Dan would've been in a much worse state without his safety gear.
One person wrote: "I'm glad you're ok and know you'll get this same message six ways to Sunday, but this is not the moment to call for people to wear a plastic hat. I don't want to let my kids cycle if they have to rely on a bit of foam to not be dead. Instead I want us to reduce road danger."
Someone else said: "I'm afraid it's extremely unlikely your helmet saved your life, Dan. They can't even prevent concussion, are not designed for collisions involving motor vehicles, and can absorb at most 75J when it takes 1000J to fracture the average skull."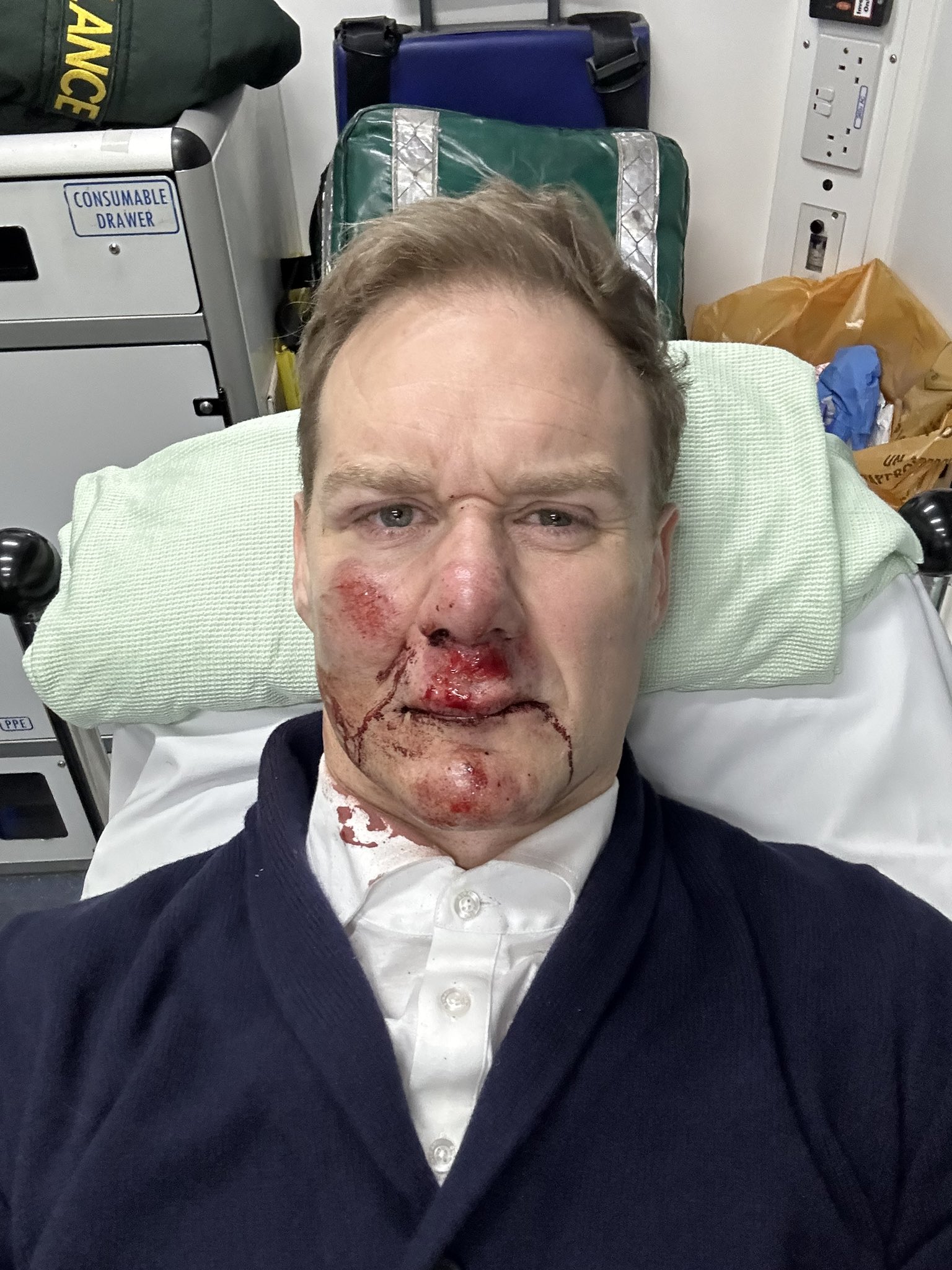 Dan then tried to nip the bickering about helmets in the bud, saying: "I understand this is a contentious issue and I don't want an argument about it. I'm just happy mine worked today and the police officer at the scene called me this afternoon and said I would not be here now if I wasn't wearing one."
Someone then replied: "It's contentious because it defects attention from the real cause of most cycling accidents – the lack of safe cycle infrastructure & decades of politicians doing nothing to improve road safety. P.s. I'm sure your "gorgeous" nurses would prefer the accident didn't happen at all."
But hundreds more have defended cycling helmets, sharing their own tales of near misses where their helmets took the brunt of an accident rather than their skulls.
Dan's full update said: "Blown away by all the lovely messages. Thank you. Just got home from hospital. Battered and bruised but – amazingly – nothing broken. Very thankful to still be here. I have no memory of anything and just remember coming round on the tarmac with paramedics & police around me.
Read more
"Thanks for all your kindness. Jamie & Shaun were so great in the ambulance – not sure I was making much sense. Thanks to Conor the copper, Charlotte in x-ray & Hannah (below) for being so considerate & brilliant in such a busy A & E
"The helmet I was wearing saved my life today so – if you're on a bike – get one on your head. Smashed my watch & phone, ruined my trousers, my bike is a mess but I'm still here.
"Currently eating soup through a straw and being looked after by this gorgeous, tired nurse."
Get well soon Dan!
Featured image: Twitter, @mrdanwalker