News
FIFA allow rainbow flags and bucket hats in World Cup U-turn
A drop in the ocean when it comes to this controversial tournament, but a positive step nonetheless.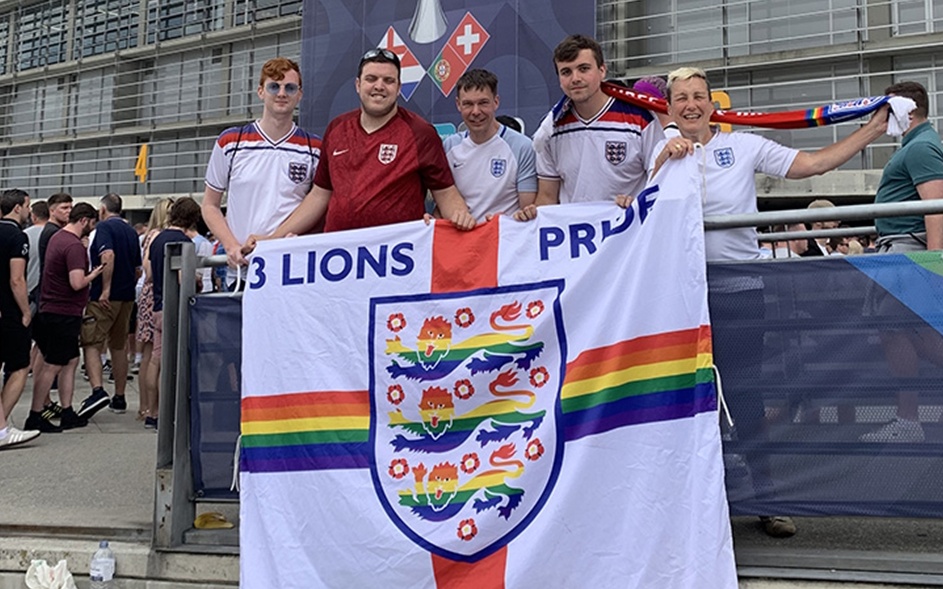 In a surprising U-turn by FIFA, the international governing body has instructed Qatar to allow rainbow flags and bucket hats to be taken into their stadiums.
The decision to reverse the policy comes just days after England, Wales and numerous other teams decided not to wear the One Love captain's armband after it was warned they could face instant yellow cards and perhaps further punishment.
It remains unclear whether this reversal will extend to players wearing the armband, though it still seems unlikely at this stage.
Nevertheless, we're happy to see the pride flags and rainbow colours signifying solidarity with the LGBTIA+ community making an appearance in the Middle East.
Wales were the first nation to get the rainbow colours on show ahead of their 2-0 defeat to Iran on Friday morning, installing pride corner flags with the team badge superimposed around their training camp.
The Dragons explained that, like other teams, they could not risk ignoring FIFA's ruling on the One Love armband through fear and lack of clarity over whatever the subsequent sanctions would be, but are now clearly trying to send a message where they can.
The German national team also made their feelings known in what has now become an iconic sporting photo, portraying how allies have been "silenced" by the Gulf state.
We can only hope England make the most of their opportunity to take a similar stand and show their support for the LGBTQIA+ community, women's rights and the migrant workers who suffered to make this beyond questionable World Cup happen.
Although we should have been focusing on nothing other than football, the 2022 World Cup has been dominated by off-pitch controversies.
As well as Qatar's tough stance on alcohol — banning beer just 48 hours before the first game — the suppression of rights, media, freedom of expression and the human rights abuses committed against those who toiled to build the stadiums have all cast a shadow over the tournament.
Read more:
Three Lions boss Gareth Southgate insisted that despite the travesty of the One Love armband decision, the team remain positive and "know what [they] stand for.
He also would not rule out sending a message in another way, reassuring reporters that despite having to accept the decision, "That's not to say we won't do anything moving forward if the timing's right, but I think we are rushing to be seen to be doing something, we could make an error that doesn't land well."
Either way, at least fans now have a way of demonstrating their support by putting their rainbow flags and bucket hats on the world stage.
Once again, it's not up for debate: football is a game for everyone.
For all the latest news, events and goings on in Greater Manchester, subscribe to The Manc newsletter HERE.
Featured Image — The Football Association (FA)/Sky Sports