News
First images released of new 'waterfront foodie destination' coming to Salford Quays
Central Bay will be one of the biggest independent food and drink operations in the North.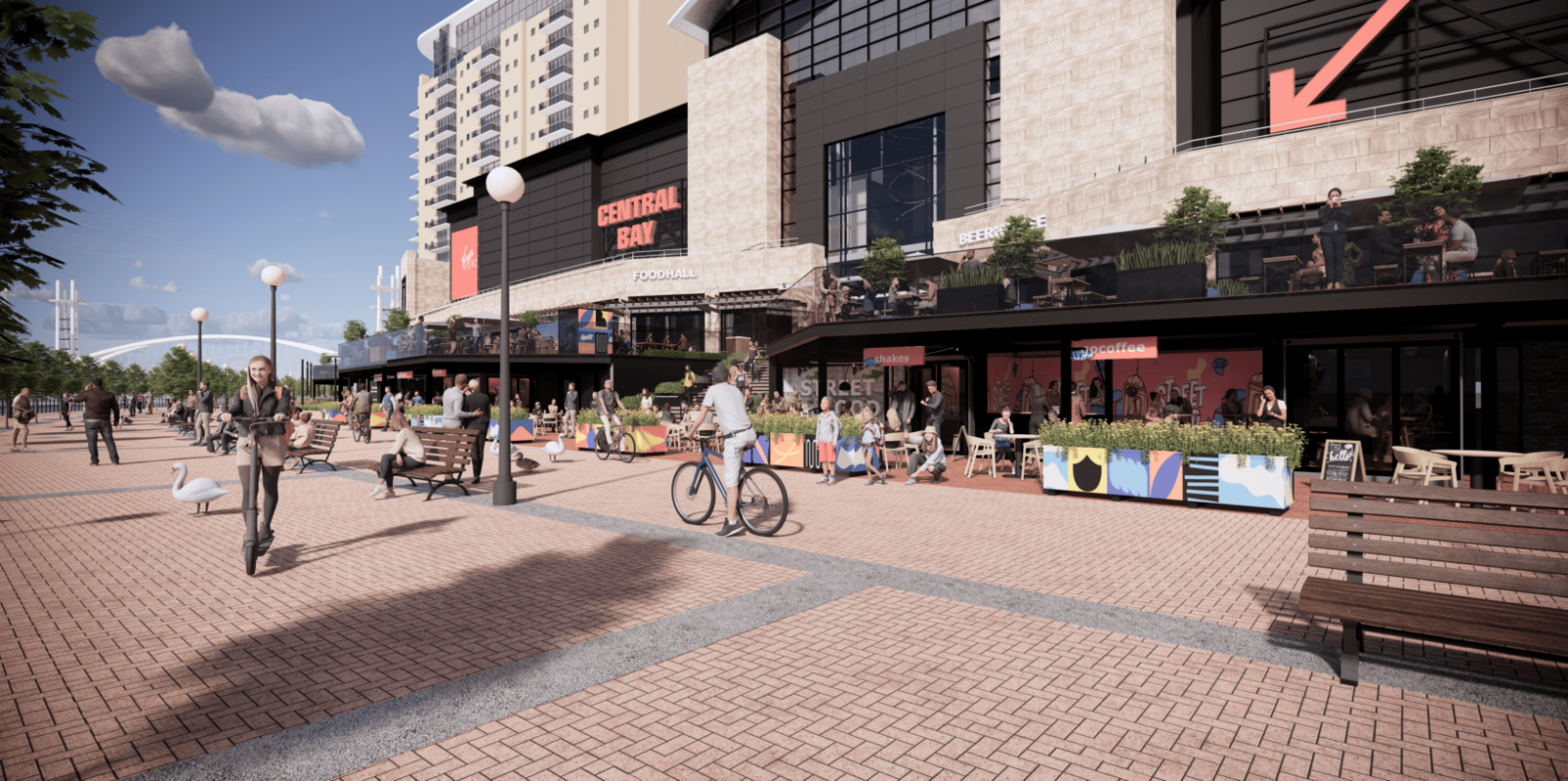 The first images of a brand-new foodie destination on the waterfront down at Salford Quays have now been released.
As part of a wider £3.5 million transformation of the waterfront stretch at Quayside MediaCity, and set to open sometime early this summer, the new drinking and dining destination will be known as 'Central Bay', and not only will become the first of its kind in Salford, but also one of the biggest in the Greater Manchester region.
Named after the original stretch of dock that was once a thriving loading bay during the industrial revolution, and sitting at the heart of the areas different cultural landmarks like The Lowry, Imperial War Museum North, and Coronation Street's studios, Central Bay will take over 25,000 sq ft and fill it with "exciting food and drink experiences".
Not only that, but the destination will also occupy 2,000 sq ft of south-facing outside terrace space – with room for up to 600 visitors to be able to enjoy unrivalled views of some of Manchester's most iconic landmarks.
This means Central Bay will be one of the biggest independent food and drink operations in the North.
According to operators Blend Family – which is working in partnership with Quayside MediaCity to deliver the Salford concept, and is the team behind the hugely-successful food halls Cutlery Works in Sheffield, and The GPO in Liverpool – Central Bay will be home to four new independent restaurants, and 13 kitchens.
The food hall area at Central Bay is to be known as Kargo, while the street vendor elements will be branded as Kargo Mkt – which operators say is to "alignin with the area's rich history".
Central Bay will also play host to pop-up events, indie markets, and live music performances, as well as a recreation and play space for children.
More announcements are set to be made in the coming months, so keep your eyes peeled.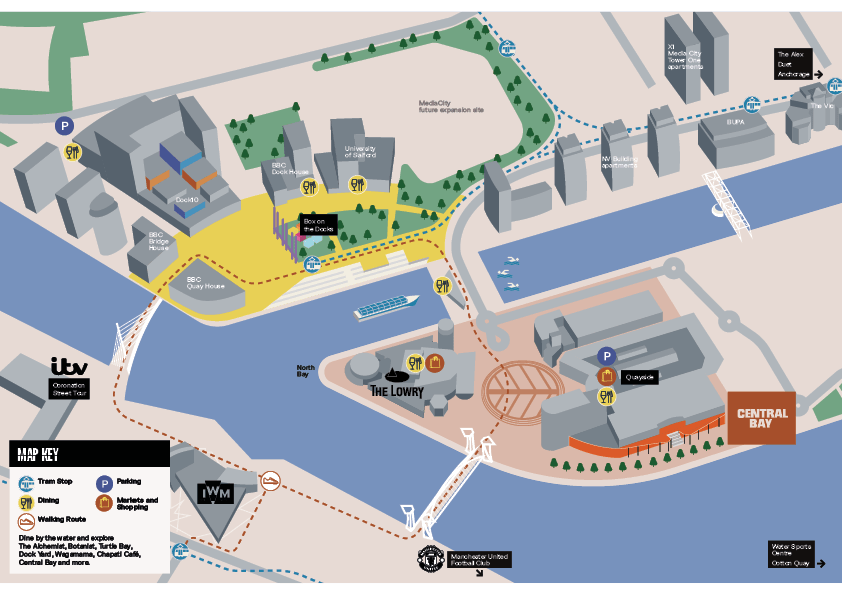 "Central Bay is an ambitious and transformational project for Quayside MediaCity which will be a fantastic place for our growing number of residents, workers, students and visitors to enjoy great food, in a tranquil yet vibrant waterside setting," Stephen Wild, Managing Director for MediaCity, said ahead of the launch later this year.
"It will be truly unique and a celebration of local food, drink and art.
"Central Bay will add another dimension to MediaCity and Quayside and will bolster its growing reputation as a leading leisure and cultural destination."
Matt Bigland, Founder and CEO of Blend Family, also called Central Bay an "exciting development", adding that: "The passion the Quayside MediaCity team have for creating new, exciting experiences for everyone who lives, works, and visits the area is infectious.
Read more:
"We can't wait to announce Central Bay and Kargo's first line-up of incredible food vendors and bring our offering to Salford."
Featured Image – Quayside MediaCity