News
Gorton homes pulled into sinkhole will 'need to be demolished'
Four properties that collapsed into the street when a sinkhole opened up in Abbey Hey are set to be demolished.
Four properties that began collapsing into the street when a sinkhole opened up in Abbey Hey are set to be demolished.
As many as 17 homes on Walmer Street were evacuated when the Gorton neighbourhood was hit by adverse weather from Storm Christoph last month – with some terraced houses captured on camera crumbling into the road.
A vehicle was also swallowed by the tarmac during the heavy snowstorms on January 20, with properties being pulled into sinkholes just hours later.
One man was reportedly rescued from the vehicle with minor injuries, whilst affected houses on Walmer Street were evacuated before anyone was hurt.
Manchester City Council has now informed residents that four houses will have to be demolished.
The decision was taken in order to "avoid further collapse and to ensure the safety of people living on the street."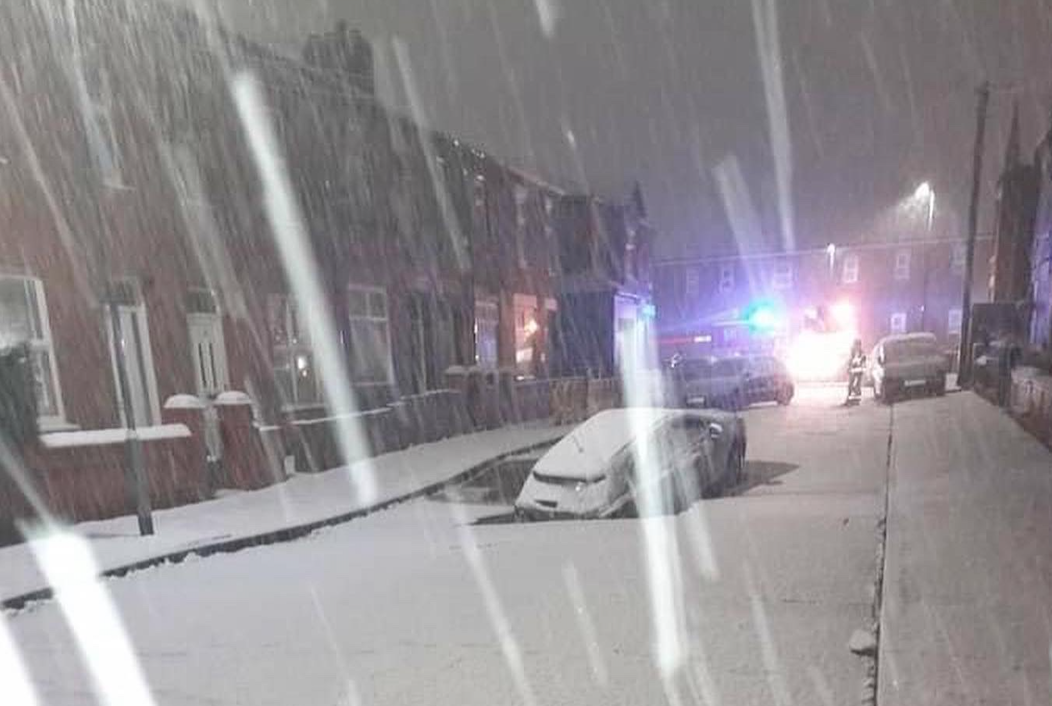 Demolition work on the road is expected to take around two weeks to complete.
An investigation is also underway to determine the exact cause of the sinkhole.
The Council has said no more evacuations are currently required, but Building Control Officers will continue to review properties in the area to ensure they are safe.
United Utilities also published a statement saying that it has offered its engineering expertise to Manchester City Council.
The company added: "Engineers will need to understand the ground conditions in the area but first it must be made safe and the hole must be stabilised to avoid further damage.
"Building control experts from the council are managing the site."
The Manchester region has suffered serious damage due to sinkholes in the past – with enormous cavities opening up on Mancunian Way and Tib Street back in 2016.