News
House fronts begin collapsing in Abbey Hey as sinkhole situation worsens
The collapse of the properties comes after a car was seen partially swallowed up by the same sinkhole yesterday evening.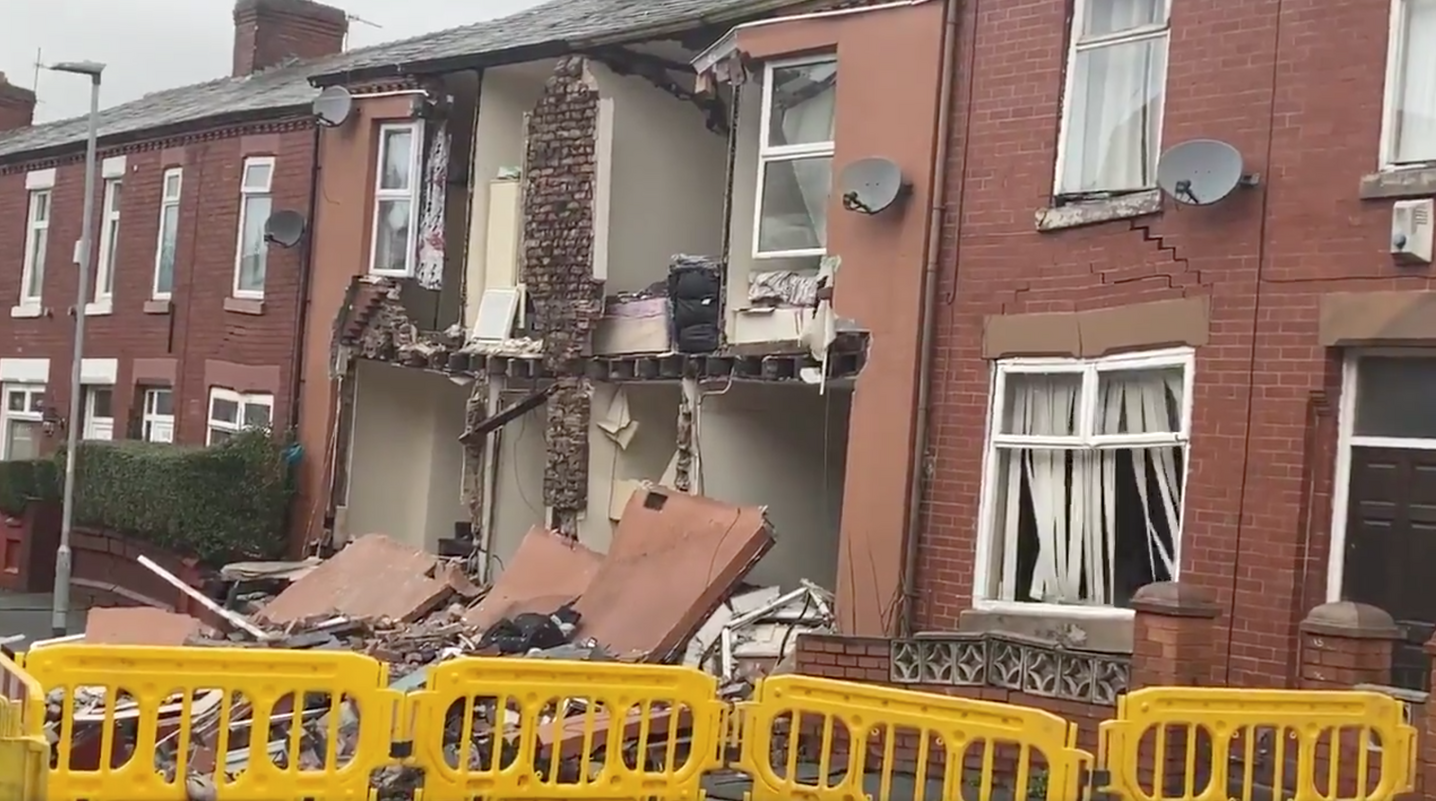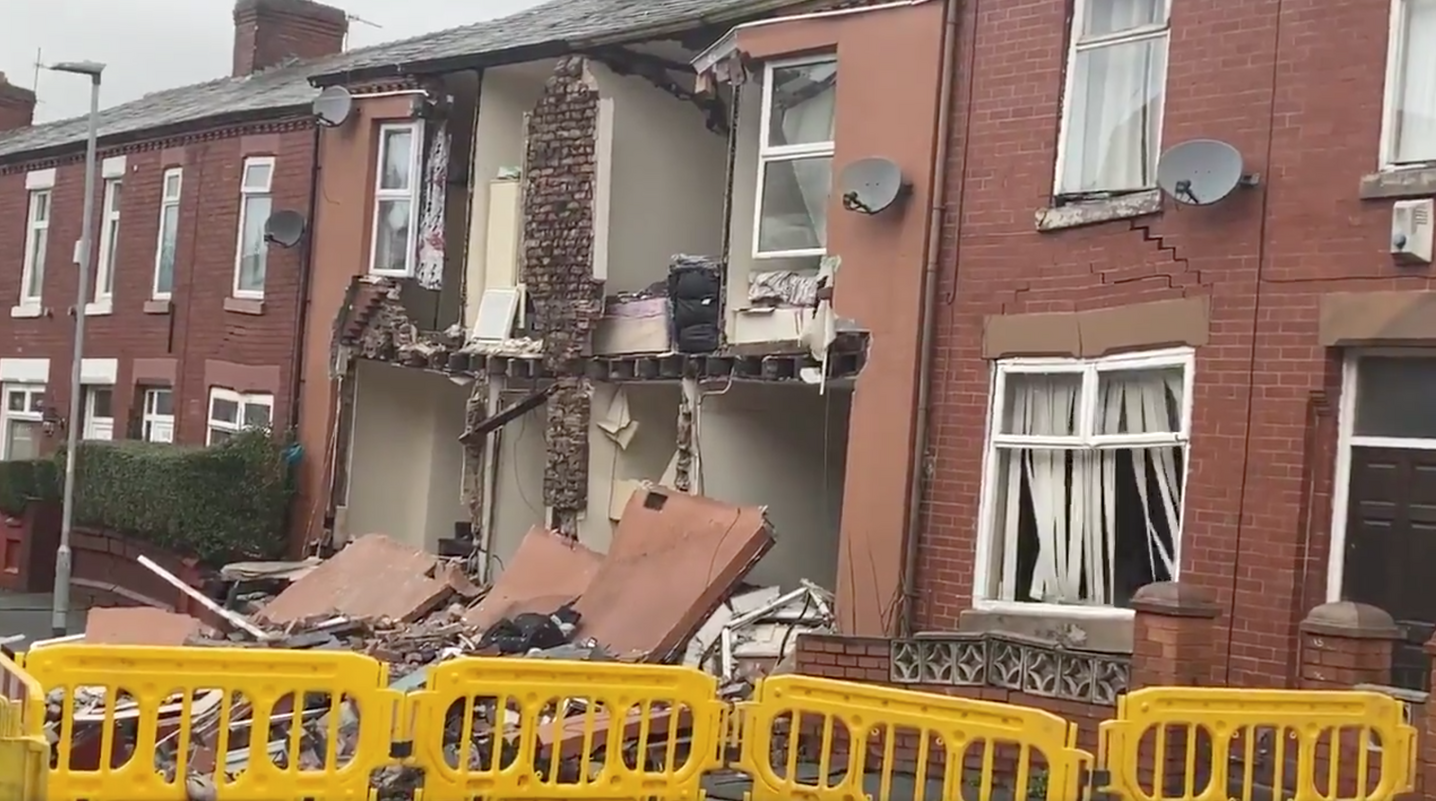 The front of a number of terraced houses have begun falling into the street this afternoon after a sewer collapsed in Abbey Hey.
Two properties are currently said to be affected, with concerns for other adjoining homes.
The collapse of the properties comes as a result of a large sinkhole that had opened up on a residential street in the Gorton area yesterday evening, with dramatic eyewitness photos emerging on social media from the scene showing the road surface having buckled and left a large crater of about four square metres, with a car being partially swallowed up by the hole.
The crater was confirmed to have appeared on Walmer Street in Abbey Hey.
A large emergency services operation is in place at the scene of the collapse, with a United Utilities spokesperson confirming that: "United Utilities are dealing with a collapsed sewer on Walmer Street in Abbey Hey.
"This has caused the road to partially collapse causing significant damage to some homes in close proximity.
"Thankfully everyone is safe and nobody has been injured.
"A decision was made to relocate residents of four properties and they have been found alternative accommodation."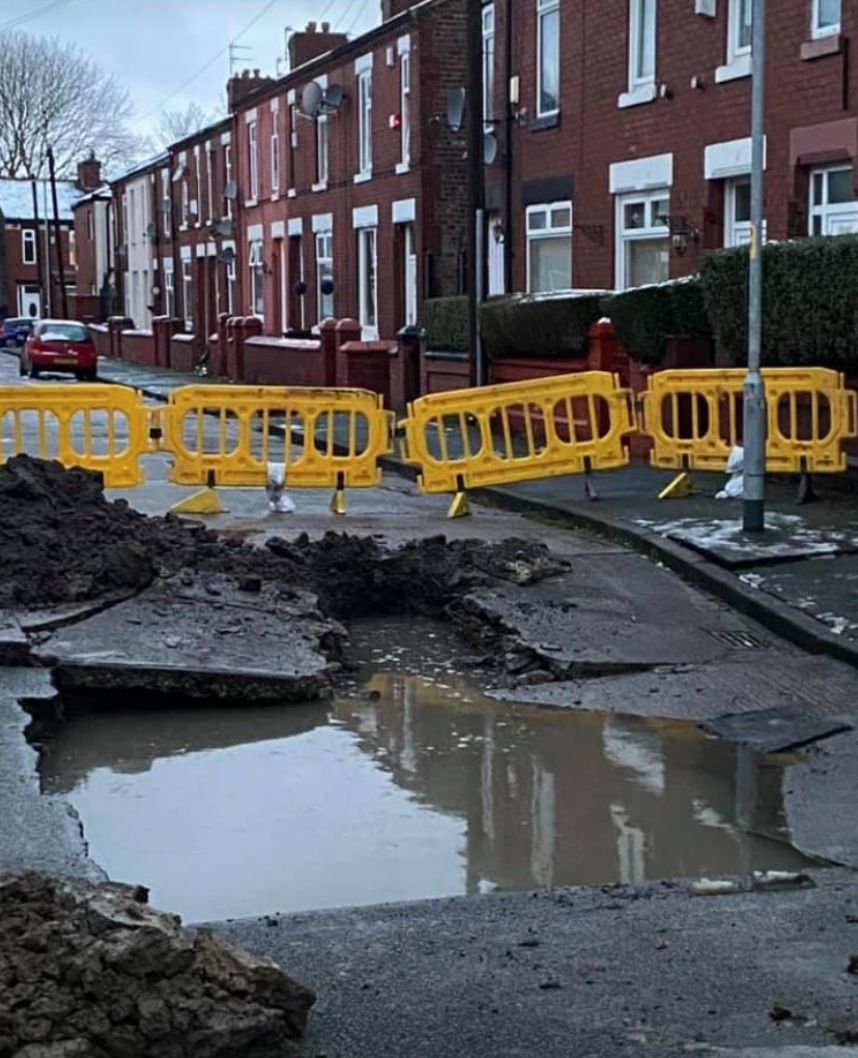 The opening of the sinkhole and subsequent collapse of the properties comes as after an extraordinary and dramatic evening where Greater Manchester experienced weather on all ends of the spectrum over the past 24 hours.
Most areas of the wider region were covered in a blanket of snow yesterday, following a day of torrential rain from Storm Christoph.
An amber weather warning issued by the Met Office – which has now been lifted – saw heavy rain and snow continue to fall across Greater Manchester throughout the night, and forced the residents of 2,000 homes in East Didsbury, West Didsbury and Northenden to temporarily leave their properties as a means of protection.
Emergency services have been helping those affected across the region this morning, while Environment Agency teams have deployed temporary flood defences and close flood barriers.
Severe flooding alerts – which mean 'danger to life' – remain in place in two local areas: Little Bollington and Heatley.
A further 14 flood warnings and 11 flood alerts are also still in place across the region.
You can continue to check flood alerts for your area by visiting the Flood Warning Information Service website.
Updates are also available via: