News
Legendary 100-year-old Milan bar Camparino is coming to Manchester
The iconic Milan bar is coming to Manchester for one night only.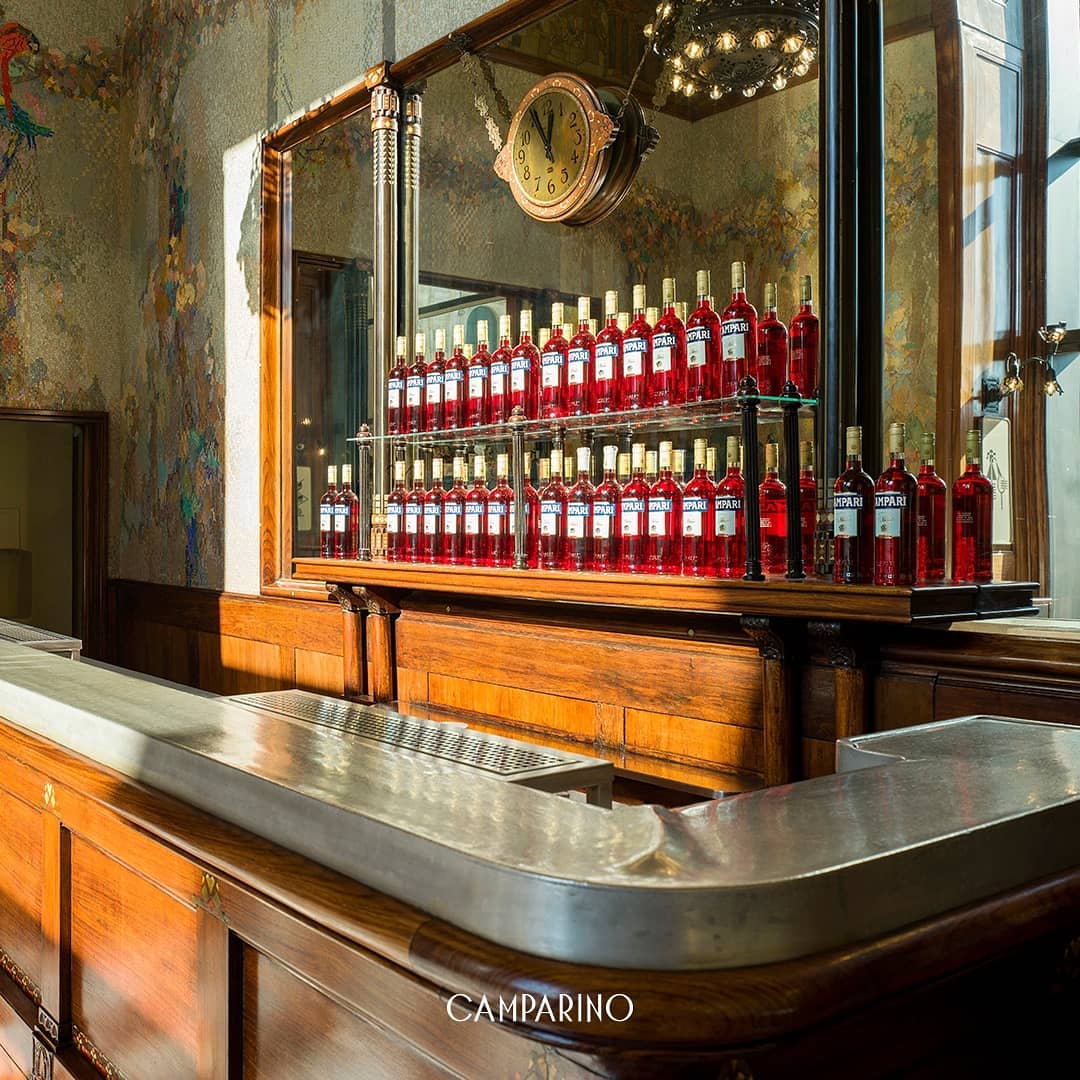 Bar Camparino, Milan's timeless icon of Aperitivo culture, is arriving in Manchester for its first-ever northern residency.
Established more than 100 years ago by Davide Campari, son of Campari founder Gaspare, Camparino has ever since been home to the artists, intellectuals and celebrities of the day, cementing itself as a must-see mainstay of Milan.
Now, it's coming to Manchester for one night only on Sunday 5 March and will be hosted at Manchester favourite Schofield's Bar – a polished, old-world venue specialising in cocktails housed inside the former Old Grapes Tavern on Little Quay Street.
Moving in for one-day only, the takeover will celebrate the illustrious history of Camparino and the vibrancy of contemporary Aperitivo culture.
The residency offers the truly unique opportunity to enjoy an authentic Campari Seltz, the signature drink of Camparino and the original version of the Campari & Soda.
Served in the very same way as it is in Milan, it uses a recreation of Camparino's famous 1915 soda machines – the only way to ensure a perfectly cooled, sparkling Campari Seltz with its distinctive foamed head.
Visitors to the Camparino residency can expect exceptional cocktails mixed by Camparino's Head Bartender Tommaso Cecca, that will capture the complexity and versatility of the distinctive Campari taste.
Read more: Inside Blinker, the new Manchester bar with a dedicated martini menu
These include timeless classics and contemporary creations, brought to life by the skilled bartenders at Schofield's Bar.
The residency arrives as the UK continues to fall in love with Aperitivo, embracing the timeless ritual of ending the day and starting the evening with a refreshing, appetite-whetting drink alongside light bites and good conversation.
Camparino's limited residency consolidates its status as one of the most influential establishments in the world for lovers of mixology and gastronomic innovation.
Camparino Head Bartender, Tommaso Cecca, said: "We are delighted to be bringing Camparino to Manchester, through this exclusive collaboration with Daniel and Joe at Schofield's Bar.
Read more: First look at The Stock Market Grill, the new restaurant opening inside Gary Neville's Manchester hotel
"With Campari being at the heart of Milanese Aperitivo culture for more than 100 years, we are so excited to bring the essence of Camparino from our home in Milan to The North for the first time."
Schofield's Bar co-owner Daniel Schofield, said: "As well as being synonymous with the timeless art of Aperitivo, Camparino is an innovative, legendary bar serving up an exceptional range of classic cocktails that we're looking forward to showcasing on the night."
Read more: Manchester cocktail bar Schofield's has been listed amongst the best in the world
Joe Schofield added: "We can't wait to welcome the Camparino to Manchester for this exclusive residency, and to be able to share a truly unique experience and taste of the original Campari Seltz with our guests."
Those who want to experience Camparino at Schofield's Bar can visit on 5 March. No reservation is required, guests can book here and walk-ins are welcome.
For more information, visit the Schofield's Bar website at www.schofieldsbar.com
Feature image – Camparino