News
Manchester bar shares heartfelt plea for more outside seating this summer
Alvarium's owners maintain that 'the consequences could be detrimental' if they are not granted a road closure this summer
As the weather starts to improve, many bar owners in Manchester are looking to extend their outside seating into the road once again – but one is claiming that its applications have been both refused and ignored by the Council.
Whilst the likes of Common and The Bay Horse Tavern are unpacking their drop-leaf tables for another summer serving in the street, Alvarium – just around the corner on Dorsey Street – is feeling significantly left out without a confirmed road closure of its own.
This week, its owners have issued an impassioned plea to be granted more outside seating – explaining that "last summer this extension meant we survived, and we were able to protect our staff against redundancies, an important priority for us."
The bar said it was 'still struggling' and that having extra space last year meant they could 'absorb some of the economic shock' from the fallout of the pandemic.
Turning their ire on Manchester City Council in a fervent social media post, owners claimed that they had already been 'given the green light' but that Council bosses had suddenly 'revoked the grant […] with no grounds or reason' and ignored further appeals.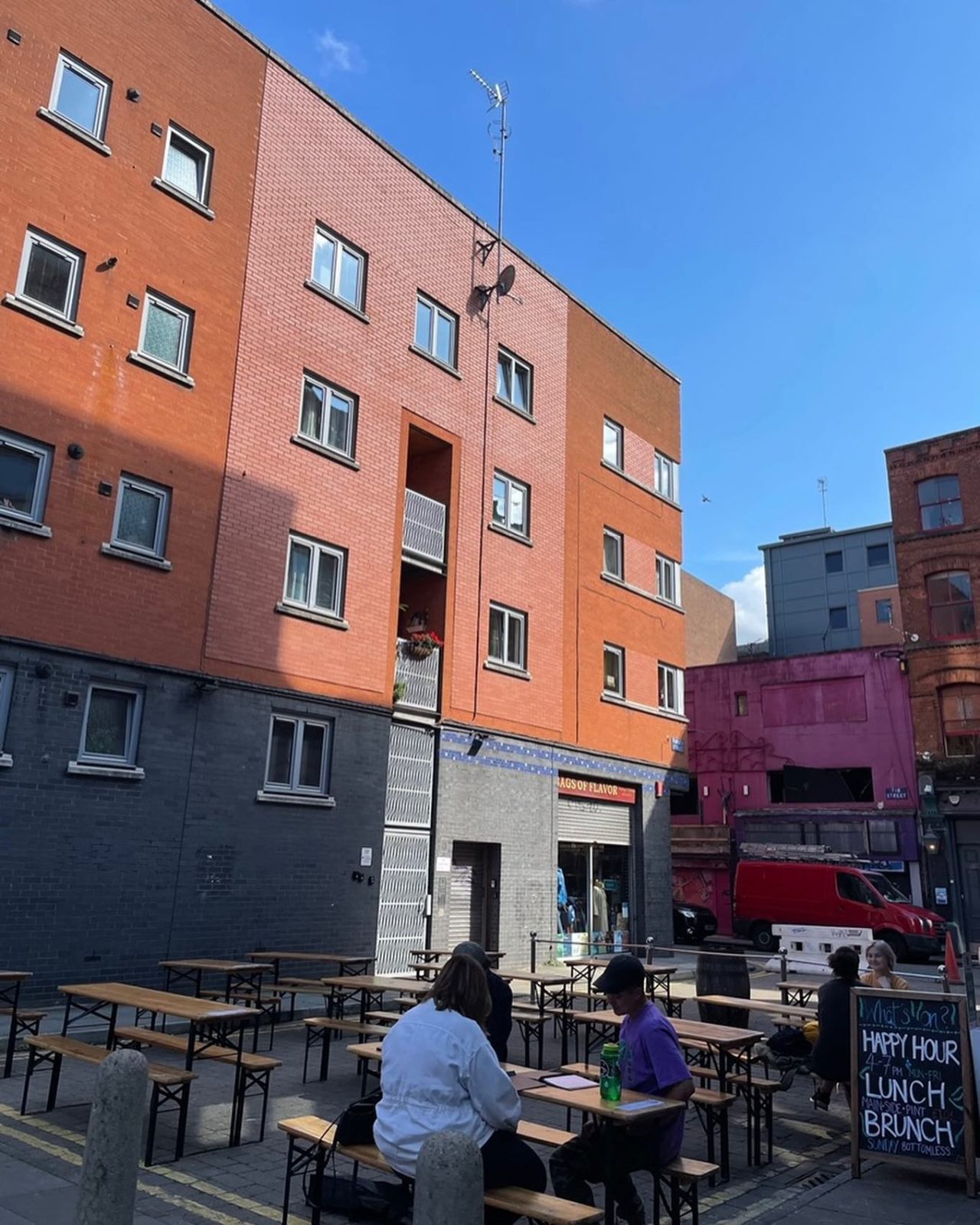 The post continued: "The council approved Piccadilly Cycle Lane which pedestrianised Thomas St and Stevenson Square however, Edge St (which can be seen in the third photo) was not included in these plans, yet the bars and restaurants have still been granted access to the road.
"By comparison our road Dorsey St, a double yellow lined cul-de-sac, has been denied with no grounds or reason."
The bar also said that it had since had 'no response from the Council or our local MP', adding 'our faith in being listened to is fading'.
Meanwhile, a spokesperson for Manchester City Council told The Manc that the only official correspondence MCC has had with the premises in question dates to March 16, 2022.
Read more: We went to Karen's Diner to get shouted at before it comes to Manchester
They explained that the reason the road closures have been granted in other areas, but not Dorsey Street, is due to the ending of emergency Covid legislation that 'allowed the Council to expedite road closures and provide temporary licences for premises wanting to trade outside.'
Now, in order for a business to trade on the street/road, a Traffic Regulation Order (TRO) or Temporary Traffic Regulation Order (TTRO) must be in place.
Businesses are, at a cost, able to apply for a licence to trade on the street/road and this process (unlike the temporary scheme legislation now revoked by Parliament) also requires a full consultation and planning consent.
They added that, in regard to Edge Street and Thomas Street and Stevenson Square, businesses are able to continue trading as there is an existing TRO in place to facilitate the PicVic cycling route (the planning for which predated the pandemic).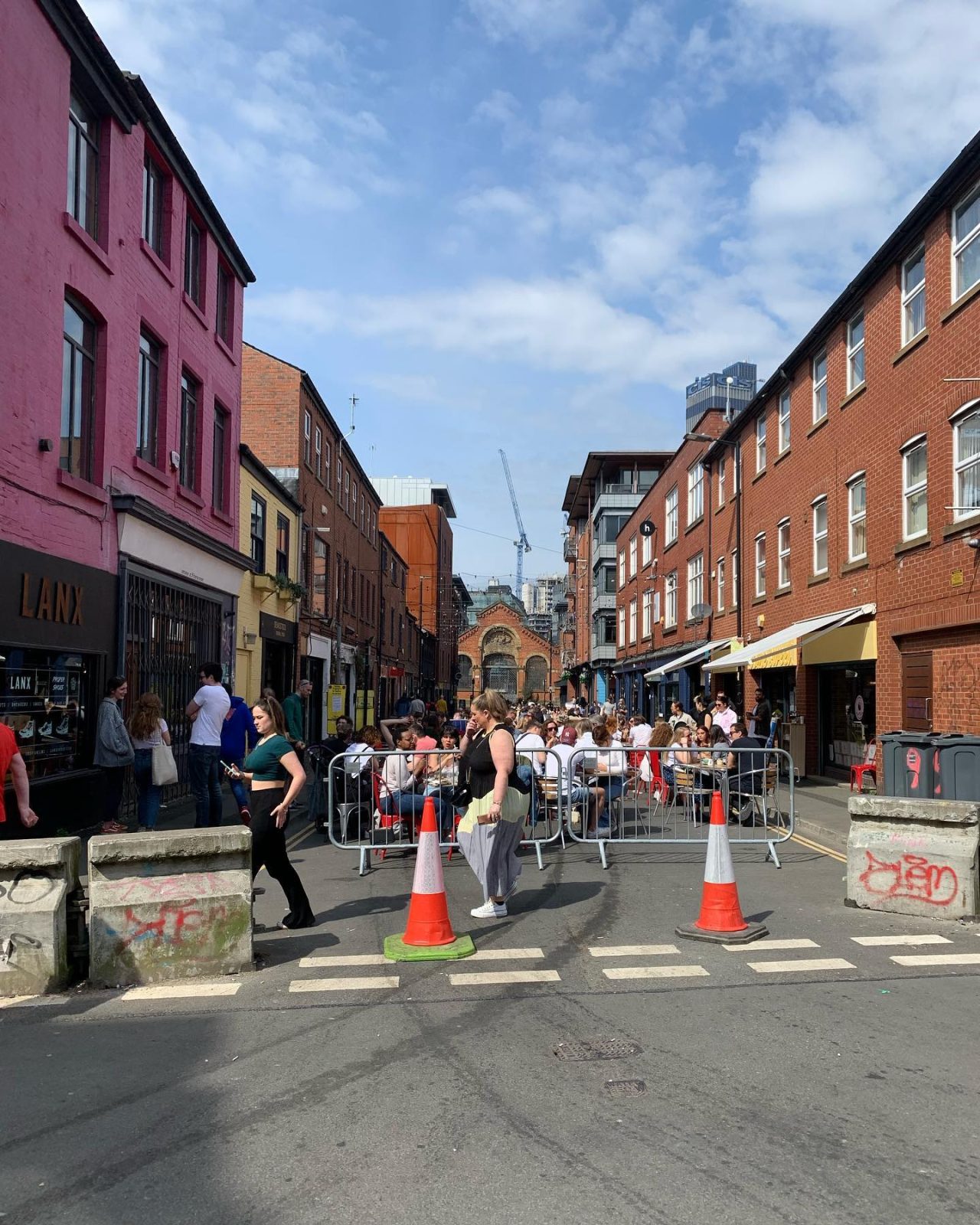 A spokesperson for Manchester City Council said: "During the first year of the Covid-19 pandemic laws were brought in by the Government which allowed the Council to expedite road closures and provide temporary licences for premises wanting to trade outside.
"This was vital in allowing the Council to expedite planning and licensing law in order to save countless businesses that would not have been able to trade due to Covid restrictions.
"However, the temporary powers granted to the Council were revoked by Parliament and can no longer be used more expeditiously support businesses who want to install outdoor seating that required a road closure. General applications for road closures and permanent outside seating licences would have to be directed to the Council's Highways Department, as was the case before the pandemic."
Read more: Government suggests private e-scooters could soon be made road legal in England
Alvarium's owners, however, maintain that 'the consequences could be detrimental' if they are not granted a road closure this summer. Pressure continues to build as other Manchester hospitality businesses, such as Black Milk, are now joining the call for businesses to have more outdoor seating.
Black Milk owner Andy Young has this morning set up a petition to reintroduce the act that allows roads to be temporarily or partially closed to traffic for outdoor seating introduced in response to COVID in 2020 and 2021, so we expect we have not seen the last of this debate yet.
Feature image- Alvarium