News
Manchester bus crashes into row of shops in City Tower building at Piccadilly Gardens bus station
Shocking scenes to start the week.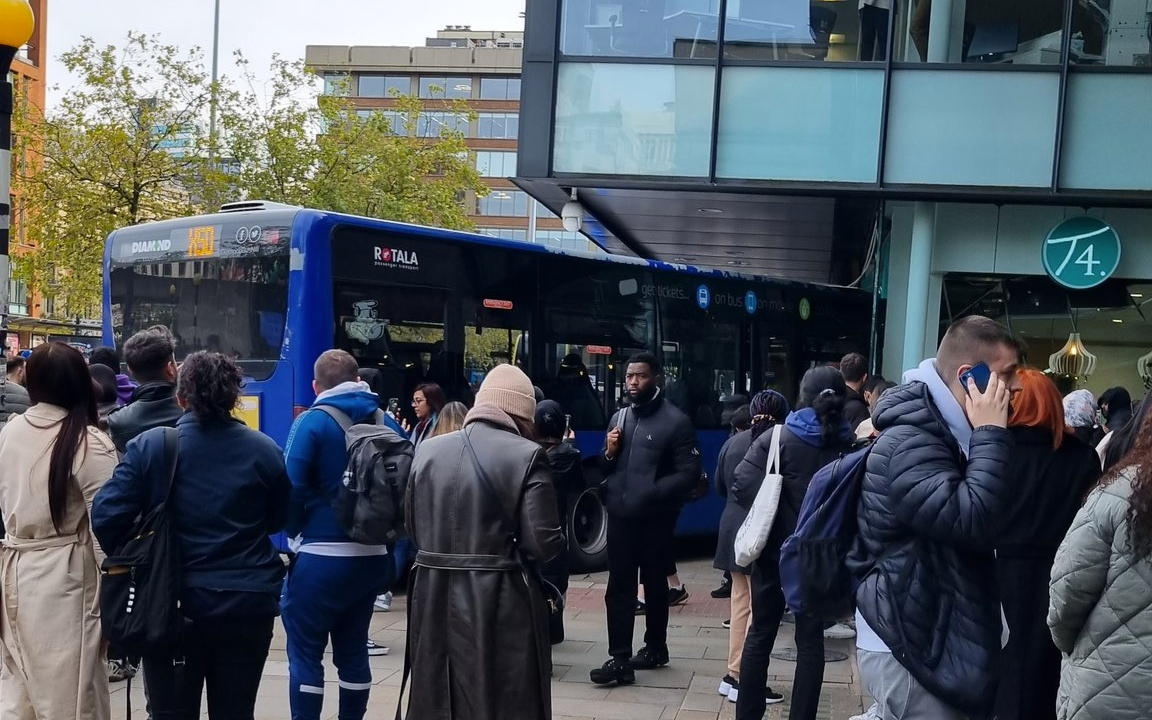 A bus has crashed into a cafe and a row of shops on the ground floor of the City Tower building at Piccadilly Gardens bus station in Manchester city centre.
The incident occurred around 1:20pm on Monday, 16 October and the bus station has now been closed off to the public, with the nearby tram stop also now shut.
A large number of emergency responders including police, paramedics and firefighters are on the scene of the crash behind a black screen working as the crash is said to have resulted in at least two people being taken to hospital and potentially more injured after the bus collided with multiple shop fronts.
A white tent was also erected but has since been taken down and those seriously hurt have now been rushed to hospital for further treatment. The BBC understands that those caught in the accident were pedestrians outside the building.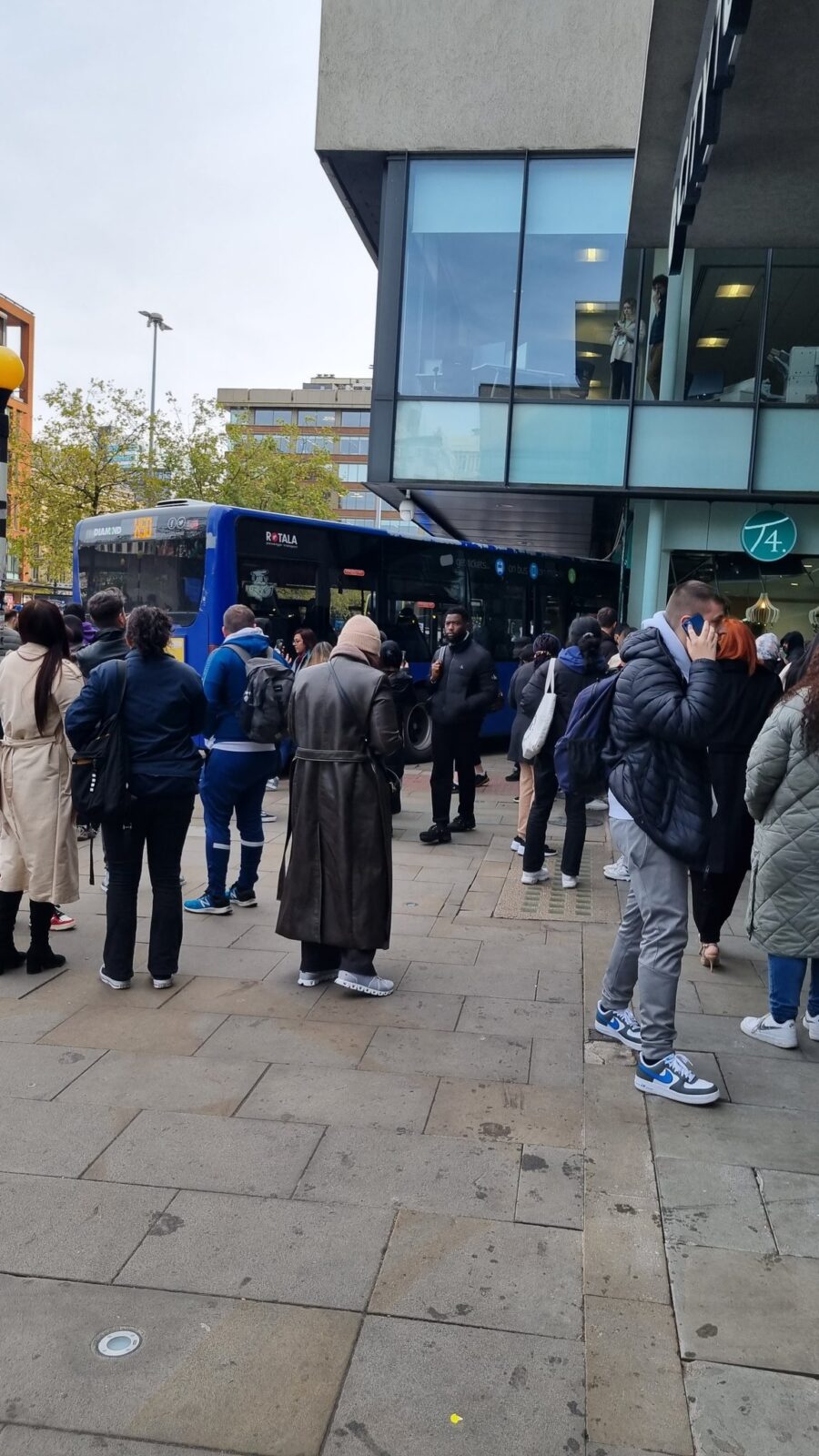 While the exact cause of the crash is still yet to be confirmed, the single-decker vehicle is yet to be removed from the building and an eye-witness told the MEN that "there was glass smashed everywhere and the driver was still revving" at the collision.
The bus involved in the incident is said to be the X50 Diamond Bus which runs between Piccadilly Gardens and the Trafford Centre. The units which the bus crashed into look to be T4 Bubble Tea cafe and two adjacent shops including a branch of Greggs.
Greater Manchester Police have since issued a statement addressing the incident, confirming that "police alongside colleagues in the Northwest Ambulance Service and Greater Manchester Fire and Rescue have been in attendance.
"There are road closures in the area whilst emergency services remain at the scene dealing with the collision and officers from GMP's Serious Collision Investigation Unit are in attendance."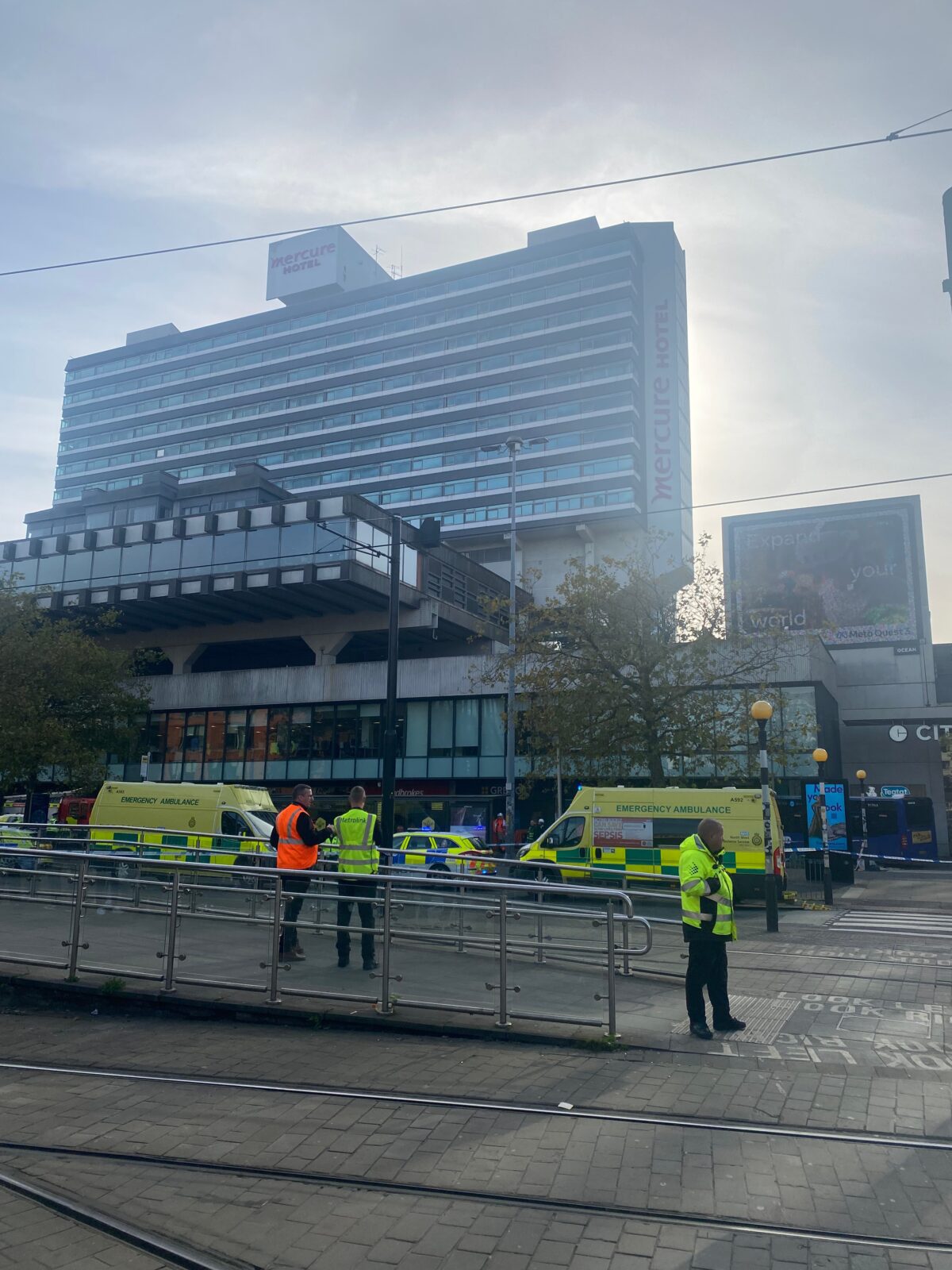 Read more:
As you can see above, the area is still heavily cordoned off and transport links are being diverted. Commuters can expect significant travel disruptions for the foreseeable.
GMP went on to add, "We would ask members of the public to avoid the area where possible whilst officers establish the full circumstances."
As for the travel links, the area remains closed and alternative stops are being used for both buses and Metrolink trams which are now part of the centralised Bee Network public transport system.
Featured Image — @skylinermcr (via Twitter)/The Manc Group