News
Elon Musk sacks entire Twitter board and makes himself sole director
The world's richest man has a new play-thing and no one else is allowed to toy with it, apparently.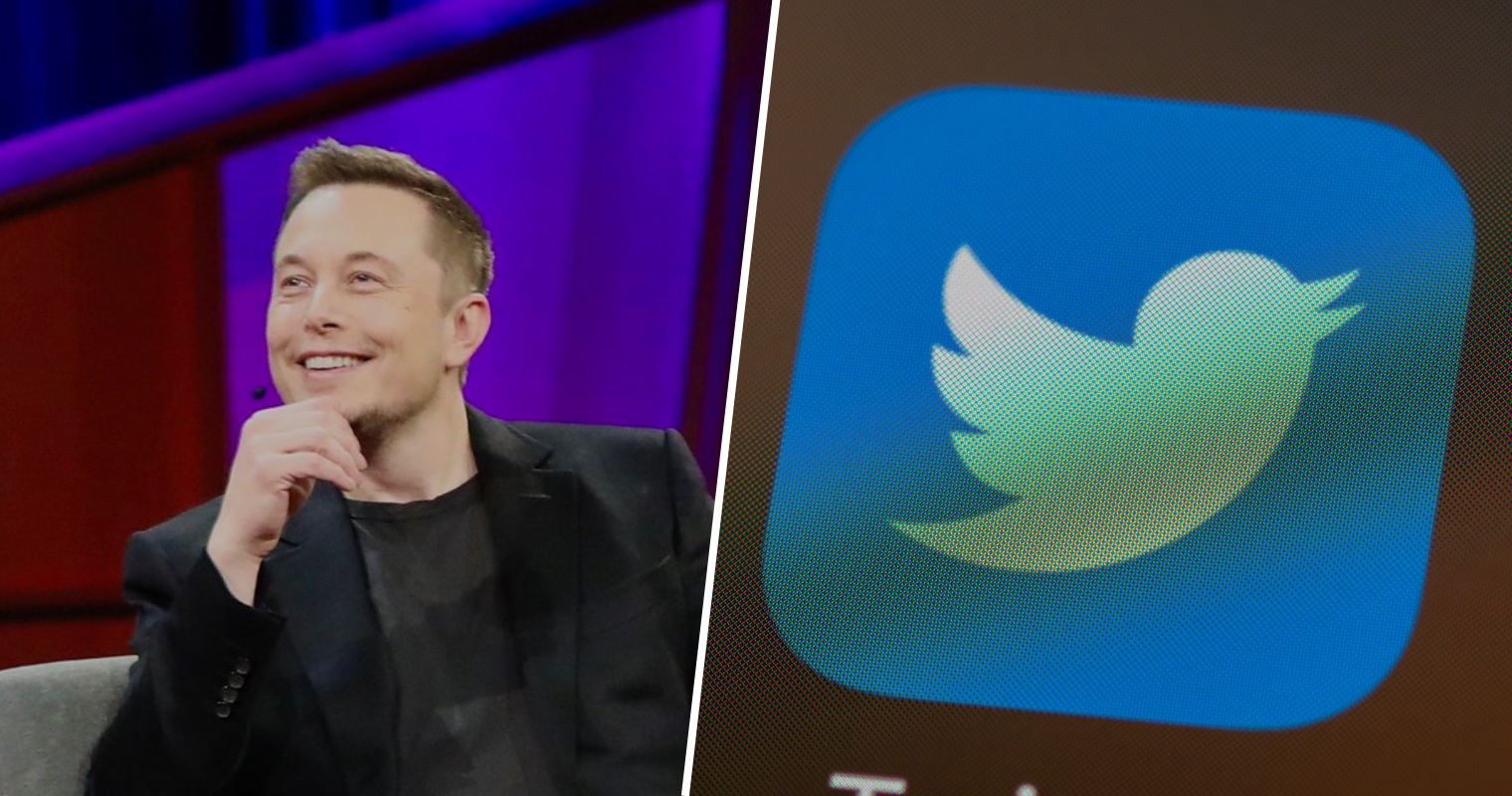 Barely five minutes after completing his $44 billion takeover of the social media giant, Elon Musk has sacked the entire Twitter board and taken complete control by making himself sole director.
The world's richest man finally acquired Twitter on Thursday, 29 October – reportedly with help from Saudi prince Alwaleed bin Talal Al Saud and money from the Qatari state – taking immediate steps to dismiss senior figures.
He posted this image just hours after reports of the mass firings:
He announced the purchase via his new platform by simply tweeting "the bird is freed", before proceeding to sack all nine members on the board of directors, including CEO Parag Agrawal and chairman Bret Taylor.
Elon really is living his supervillain era right now, isn't he?
His Halloween look certainly didn't help.
The gutting of Twitter's board of directors is just one of several in a raft of changes Musk is said to be bringing in, with ideas like users having to pay for verification and a new content moderation council being floated around.
Besides the enforced mass exodus, another potentially momentous decision that has caused controversy is the possibility of allowing Donald Trump back on the app. The former POTUS was banned in January 2021 following misinformation and allegedly inciting the Capitol Riots.
Safe to say, social media has been an interesting place over the last few days. We're not suggesting anything for one second, but what a coincidence that all this came just hours after Instagram suspended thousands of accounts on Monday and Facebook and WhatsApp both crashed last month.
Meta is having a bit of a 'mare, isn't it?
It remains unclear whether the 51-year-old multi-billionaire will bring in new personnel to join him on the new-look Twitter board but, for now, we're living in Elon's world.
Read more:
For all the latest news, events and goings on in Greater Manchester, subscribe to The Manc newsletter HERE.
Featured Image — Flickr (via Steve Jurvetson)/Unsplash (via Brett Jordan)