News
Over 400 homes in south Manchester evacuated as Storm Franklin continues to hit region
A yellow weather warning for wind has been issued for much of the country, while two 'danger to life' flood alerts remain in place.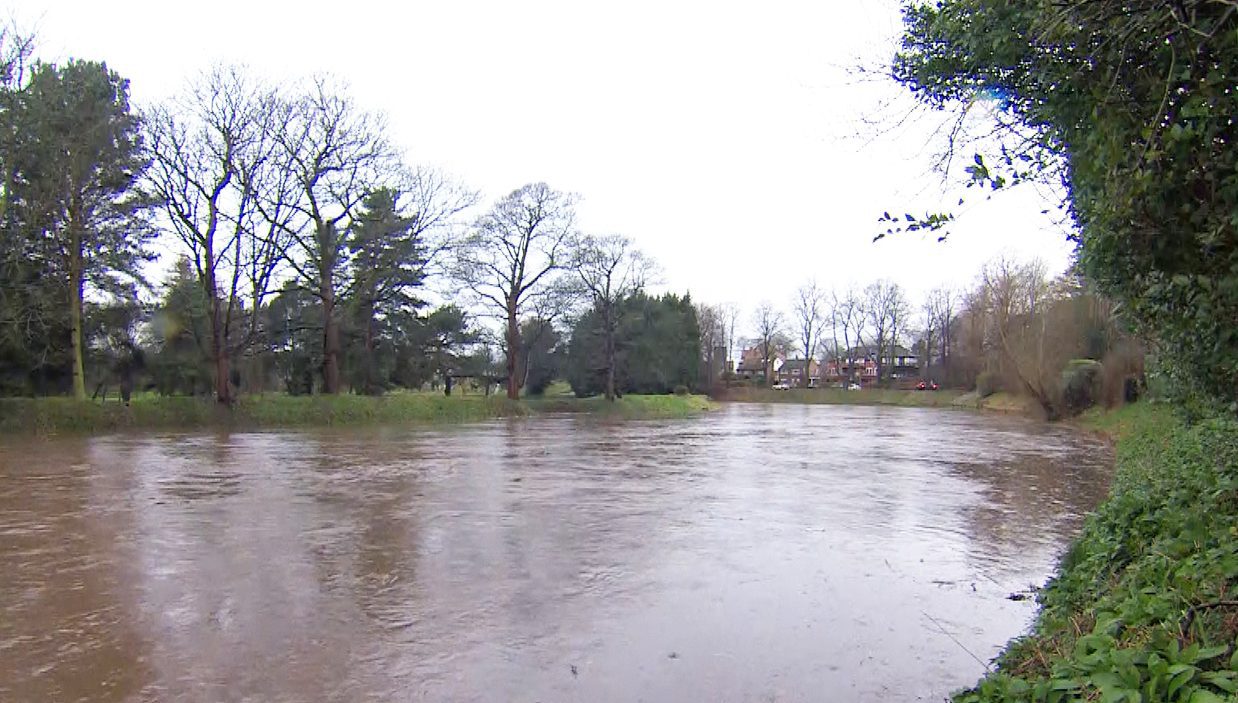 Over 400 homes in areas of south Manchester have now been evacuated over flooding risks as Storm Franklin continues to batter the region.
After the arrival of Storm Dudley and Storm Eunice meant that Greater Manchester and widespread parts of the country were to hit by two storms within three days last week, with strong winds, heavy rain, snow and 'blizzard conditions' in some areas, travel chaos on roads and train lines, and thousands of homes left without power, Storm Franklin was named over the weekend.
The Met Office confirmed the naming of the storm on Saturday morning, and forecast that it would bring "strong winds and heavy rain to the UK on Sunday and Monday".
A yellow weather warning for wind has been issued for much of the country.
As per the warning, the Met Office says that people could see some damage to buildings, trees/branches being brought down, transport services affected by delays and cancellations, some roads and bridges required to close, and power outages.
Injuries and "danger to life "could occur from large waves and beach material being thrown onto sea fronts, coastal roads, and properties, the Met Office also said.
Following the naming of the storm, the North West branch of the Environment Agency yesterday issued alerts – which indicates "a possible danger to life" – for 430 properties in Didsbury and Northenden after he River Mersey reached record levels.
The Environment Agency said the flood gates were opened.
Read more: How and why are storms named, and what will the next ones be called?
Police went door-to-door asking people to evacuate, and people left their homes to stay in hotels or with relatives, while Didsbury Mosque also offered shelter – however, despite the River Mersey reaching a record high, water levels were said to have peaked at midnight, before receding in the early hours.
Two severe flood warnings are still in place.
This is by no means the first time this area of the region has had to be evacuated due to flood risks, as last January, more than 2,000 properties in Didsbury and Northenden were evacuated after during Storm Christoph.
Homes in the area did however escape serious flooding when river levels came "within centimetres" of breaching defences.
Following last year's storm, volunteers at Fletcher Moss Park – which is near flood basins for south Manchester – called for better environmental management after parts of the area flooded and benches were knocked over by rushing water.
Bev Craig, Leader of Manchester City Council, has provided an update on the situation in south Manchester this morning, explaining on Twitter that: "Thankfully after the peak at 4am, emergency evacuation operations on the ground were stood down and we got through the night without any flooding or damage to properties.
"Thanks again to everyone involved and to the hundreds of residents who were impacted."
She also thanked representatives from the Council, the Environment Agency, GMP, Manchester Fire Service, and local volunteers "who have been at it all day and into the night".
Elsewhere across Greater Manchester, road and rail services in some parts of the region have been affected this morning due to heavy rains, strong winds, and in some cases, obstruction to the lines, which has prompted a number of local transport providers to urge people not to travel, or delay journeys until after 10am.
Several south Manchester A roads are currently experiencing delays, while he M60 is closed in both directions near J10 due to an overturned lorry, and a tree is currently said to be blocking the railway lines between Manchester Piccadilly and Manchester Airport.
Some Metrolink services have also been affected for similar reasons.
The yellow weather warning amid Storm Franklin is set to end at 1pm today (21 February), with rain expected to lighten off and stop by 12pm.
Featured Image – ITV Granada News