News
Raheem Sterling will pay for 14 students to go to university with new scholarship to tackle inequality
The Raheem Sterling Foundation has partnered with the University of Manchester for the scheme.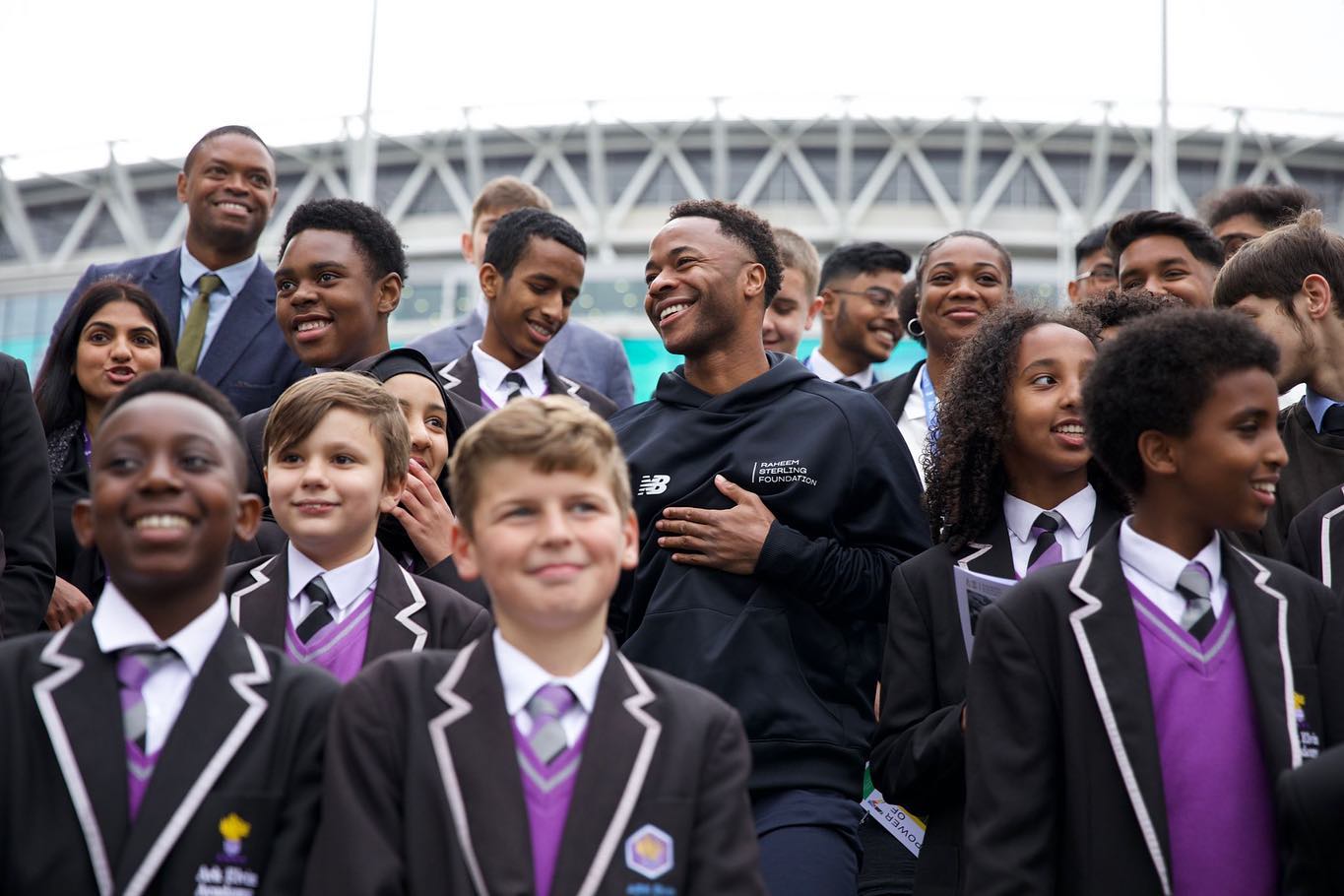 Raheem Sterling has announced details of a new scholarship scheme created to help close the gap in the number of Black British students who go to university.
The former Manchester City star will pay for 14 students to go to university, as the Raheem Sterling Foundation partners with the University of Manchester and Kings College London.
The aim of the brilliant scheme is to close the attainment gap for Black British students, increase social mobility, and support equal access to higher education.
Raheem said he hopes the scholarships will be a 'real game changer' over the coming years.
Young people in Greater Manchester and Greater London can apply for the scholarships now, with the first round available for students starting their degrees in the upcoming academic year.
According to data, less than 5% of all UK students starting undergraduate degrees at Russell Group universities were Black. The 28-year-old football star now wants to break down that stat and help people from underrepresented backgrounds gain access to greater education.
Raheem said: "This opportunity will help young people access further education and present them with experiences and opportunities that will enhance their future career prospects.
"I hope this initiative will be a real game changer over the next few years and I am delighted to be working with two of the finest universities in the world.
"I wish the recipients of our funding all the very best and look forward to meeting everyone on campus in Manchester and London later this year."
Clive Ellington, Chair of Trustees, said: "'At the Raheem Sterling Foundation, we believe that access to better education and employment opportunities should be made fair to all young people regardless of financial circumstances and background.
"The work we do is in pursuit of improving their opportunities, future careers and quality of life and we won't rest until we succeed in Raheem's vision of achieving this.
"'Partnering with two of the UK's most outstanding universities, whose strive for change mirrors that of ours, is a real highlight in our journey to date, and we couldn't be happier to announce our commitment to them and the students over the next three years.'"
President and Vice-Chancellor at The University of Manchester Professor Dame Nancy Rothwell commented: '"The Raheem Sterling Foundation partnership will give us additional support to enable talented Black students to access higher education, mitigating financial challenges so they are better able to focus on their studies and realise their full potential.
"I believe that scholarships are a vital tool in helping students to access and progress through higher education, which is why we are so proud to partner with Raheem to invest in talented Black students in Greater Manchester."
Eligibility criteria for Raheem Sterling's scholarship scheme
1. Identify as belonging to one of the following ethnic groups:
Black or Black British – Caribbean
Black or Black British – African
Mixed – White and Black Caribbean
Mixed – White and Black African
Other Black background 
2. Have a home post-code located within Greater Manchester.
3. Have firmly accepted an offer of a place with The University of Manchester on a three-year, full-time degree programme starting in the 2023/24 academic year by the UCAS acceptance deadline (see UCAS guidance on replying to offers).
4. Have been assessed for fee status as a UK student (see UCAS student finance eligibility information).
5. Made an application to your regional student funding authority for income-assessed UK government financial support for higher education students. The regional student funding authority for this scholarship is Student Finance England. Please make sure you've given consent to share the information with the University – we'll use this information to determine eligibility too.
Preferred candidates will also meet one or more of the following priority criteria:
Read more
Featured image: Raheem Sterling Foundation