Business
Restaurant owner shares heartfelt thank you to visitors after Sacha Lord foots the bill
Hundreds were spotted queuing round the block at The Thirsty Korean in Chorlton.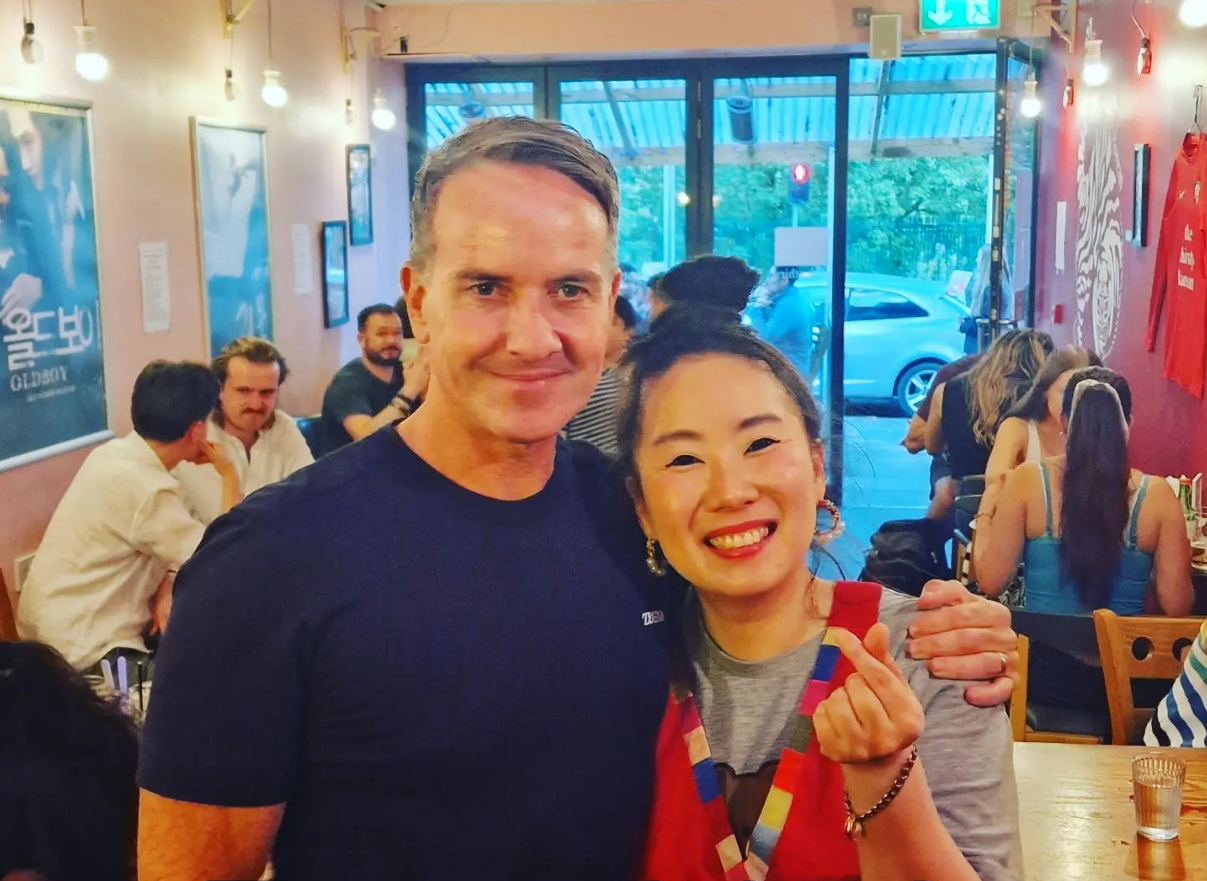 The owner of an independent Manchester restaurant has shared a heartfelt thank you to the visitors that showed their support over the weekend.
Hundreds of hungry people were spotted queueing around the block for a chance to get into The Thirsty Korean restaurant in Chorlton this past Sunday after Sacha Lord announced he'd be footing the bill and paying for everyone's food and drink.
The generous initiative by the Night Time Economy Adviser followed on from his tour of Greater Manchester last year, when he covered the bar tab at various local venues for an hour.
The Parklife and Warehouse Project co-creator told people to the most of his card being behind the till at the Manchester Road restaurant as he promised to cover all costs on the night from between 4pm and 10:15pm, regardless of how many visitors turn up.
Lord revealed he had chosen The Thirsty Korean to support as he had previously met with the owner, Eunji Noh – who he called "amazing" and said has "great pride in what she does" – and explained that he first became aware of the restaurant after Eunji was reported as having been bullied and was suffering racist abuse in the midst of advertising her business.
The Altrincham-born businessman encouraged Mancs to "stand up to the bullies" and "rinse me" by turning out to show their support for the beloved indie restaurant.
After the event proved to be so successful, with hundreds making their way down and many even struggling to get in, owner Eunji Noh has taken to The Thirsty Korean's official social media pages to share her "thousand thanks" to the public in a heartfelt message.
She also explained why the support means to her.
"A thousand thanks… no no no…. a zillion thanks for visiting us," Eunji said on social media, as she revealed her difficulty journey to this point after founding the restaurant in 2019.
She continued: "I arrived in Manchester in October 2018. Opened The Thirsty Korean in June 2019, and I was busy for five weeks until lockdown started due to COVID in March 2020.
"All I had was the money I made over the last five weeks [plus] a Government grant, which I spent on venue lease and standing bills. When I was able to reopen again in June 2020, I had about £700 left in my business bank [which] I had to decide [if I would use to] buy a flight ticket to go back to Korea and drop everything here, no more The Thirsty Korean, or buy minimum ingredients for food and pouring beers as possible just to reopen."
Eunji explained that she chose the latter of the two choices, but then made a "wrong decision" by working with a marketing company that "didn't guarantee any outcome" and had to continue not being paid and doing everything she could and using all she had just to "maintain the business".
She continued: "Since last year, I was hit by energy price hikes and the expensive prices of all imported ingredients. I am very honest here now, I had to put all of my money just to pay electricity bills which was charging us over £1,600 only for three weeks… [and] this year, we are facing alcohol prices being more expensive again.
"This is not only my story. This is what every independent business is going through. Many of them went through much worse and had to close forever.
"I am lucky that I have survived this far."
Closing out her statement, Eunji thanked everyone once again for visiting The Thirsty Korean over the weekend, and urged people to continue to "be supportive to local indies" and praised those businesses for helping to make local communities "diverse and beautiful".
Read more:
"Thank you for your support Sacha," she added, "People will remember you how much you care about us, thank you very much."
Featured Image – The Thirsty Korean (via Instagram)