News
Stockport's music-themed pie shop has opened in Manchester
Full English pies, Brown Sauce gravy and pie barms are the order of the day at Ate Days A Week.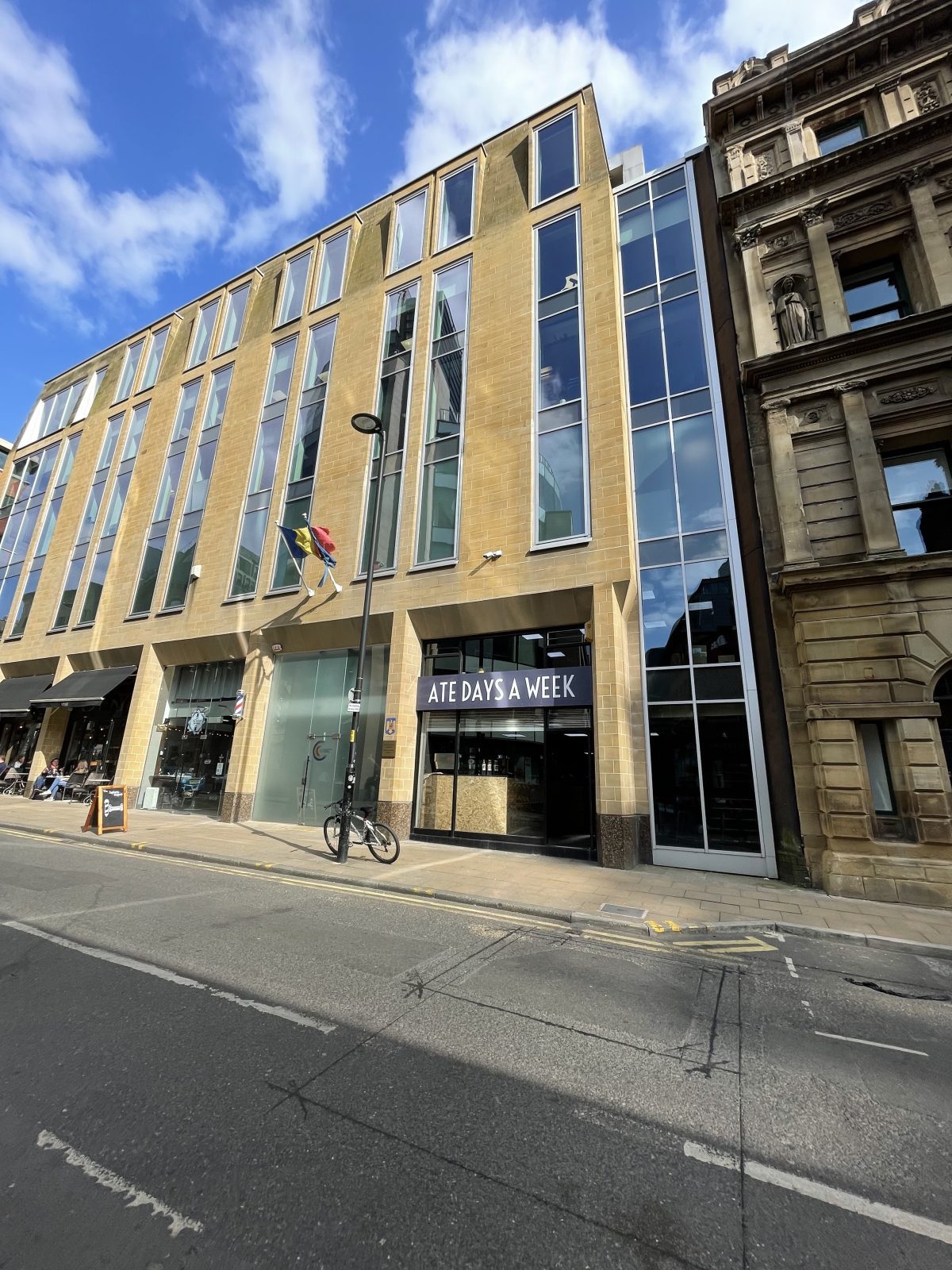 A new award-winning pie shop has landed in the city centre, just in time for payday.
Ate Days A Week, Stockport's music-themed pie shop, has made the move over to Manchester – opening its doors on Cooper Street this Wednesday inside the former Porky Pig unit.
Open from 8am in the week and 10am on weekends, its new Manchester cafe menu boasts a number of breakfast pies filled with all your go-to Full English delights, alongside some rotating all-day favourites.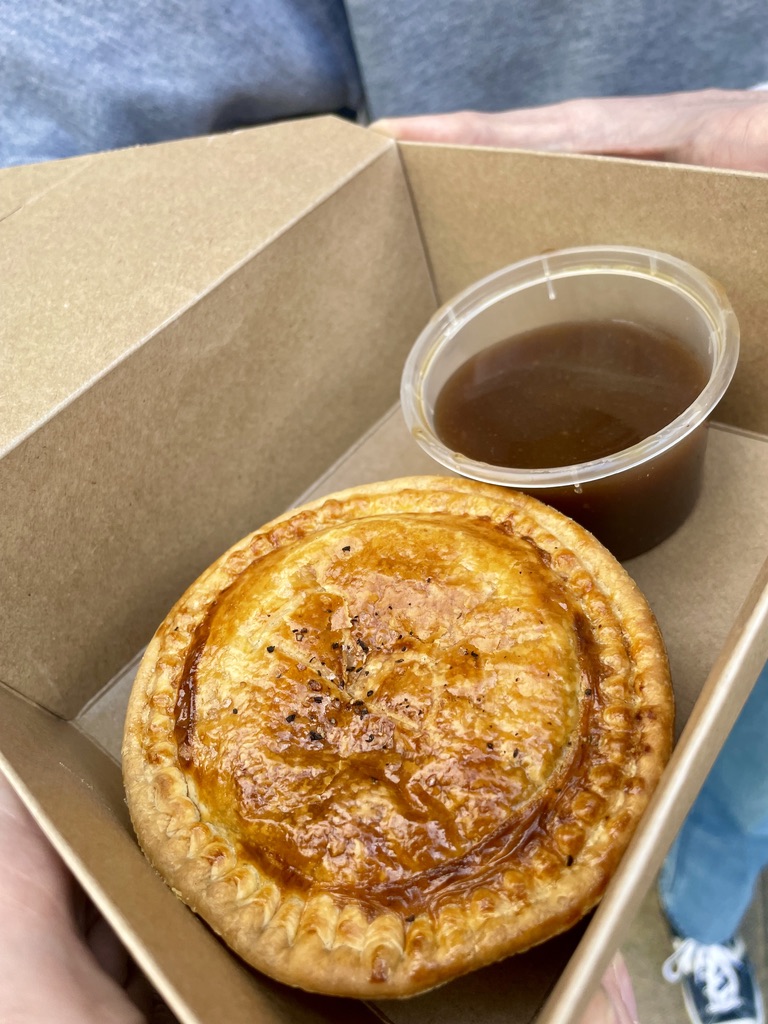 Head inside and you'll find classic hand-shaped pies in flavours like steak, cheese and onion and chicken balti, alongside some delightful breakfast additions.
Think a Full English pie, filled with all your classic breakfast favourites, and another called 'Bake Me Up Before You Go Go' – stuffed with bacon beans, cheddar cheese, hash brown, black pudding and Brown Sauce gravy.
And that's not all. There are pie barms for the Wigan purists, breakfast barms and beans on toast for local construction and office workers, plus sausage rolls, chocolate chip cookies, and some brilliantly named hot sandwiches (lest we forget, the team are really well known for butites, too).
Currently on the blackboard, you'll find 'I Ham The Walrus' (fried eggs, chips, and picalilli) and 'Bartender and The Beef' (braised steak, Welsh rarebit, caramelised onions, and a pot of gravy for dipping).
These, however, are set to rotate over time, just like the pies.
All of Ate Days A Week menu is currently available to enjoy as a takeaway, but in a couple of weeks, the cafe will be open for dining in too – with a new 40(ish) cover restaurant space currently being installed upstairs.
Read more: We went to Karen's Diner to get shouted at before it comes to Manchester
The music-themed eatery has made quite a name for itself with dishes like Don't Look Back In Banger and (I Just) Died In Your Barm since launching in Stockport in 2020.
The brand has had a meteoric rise, having transitioned quickly from being a takeaway-only site to opening its first bricks and mortar site in a former chippy, before moving into Manchester.
When owner Andy James announced the move earlier this year, he said that he wanted to "move Ate Days A Week to a site that allows us to continue to push on with what we do, get bigger and better and fully flourish"
He also acknowledged that "location will play a vital part", and now we've seen exactly where the shop is – we can completely understand why.
Feature image – The Manc Group