News
TfGM and GMP issue travel advice for the day of Queen Elizabeth II's State Funeral
Many public transport services across Greater Manchester will be operating on an amended timetable.
Transport for Greater Manchester (TfGM) and Greater Manchester Police (GMP) has issued travel advice for travel on the day of the State Funeral.
HM Queen Elizabeth II died aged 96 on 8 September 2022.
During her reign, she served as Queen of the United Kingdom and the Commonwealth – undertaking an important symbolic and unifying role as a head of state, spanning numerous geographical regions, cultures, and religions.
She was not just the longest-reigning British monarch in history, but she was also the first-ever monarch to reign in the UK for 70 years.
With the UK now in a period of national mourning, it has been confirmed by Buckingham Palace and the UK government that on the day of the State Funeral, at 11am in Westminster Abbey on Monday 19 September, will be a bank holiday – giving mourners nationwide the chance to properly pay their respects to the late monarch.
The day before the State Funeral, a 'National Moment of Reflection' will be also held in the form of a one-minute silence on Sunday at 8pm, and the public is being encouraged to observe this either privately at home, with friends and family, out on doorsteps or the street with neighbours, or at locally arranged community events and vigils.
But for the Greater Manchester residents who are planning on making the journey down to London for the funeral, or travelling in general, some travel information and advice has now been issued by TfGM and GMP.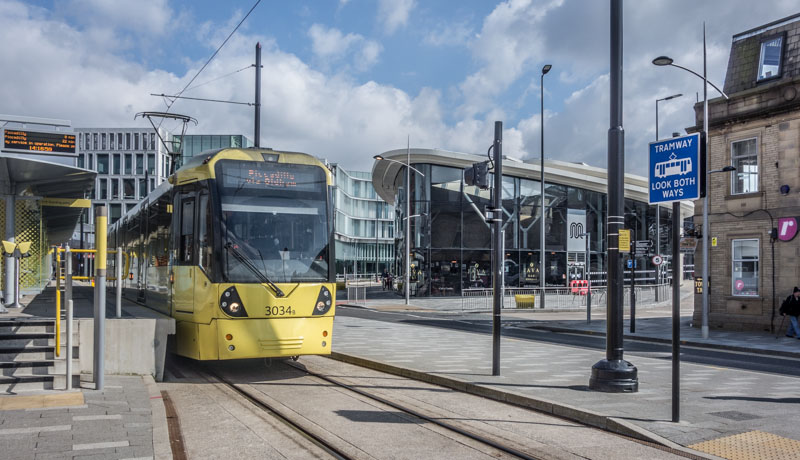 Due to the State Funeral being declared a bank holiday, this means that many public transport services across Greater Manchester will be operating on an amended timetable – with both bus and Metrolink services operating to a Sunday timetable.
Many transport services will also pause at 8pm on Sunday to observe the one-minute silence.
Read more:
Following the end of the funeral service, another two-minute silence will be held, and again, as a result of this, TfGM says Metrolink services will pause at 11:50am to observe the silence, and will resume following the completion of it.
Passengers on board the trams will be notified when the silence begins and ends.
For those travelling by rail, services will be operating to a standard weekday timetable on Monday 19 September – however, services to London between now and Monday are expected to be exceptionally busy due to "the unprecedented number of people likely to be travelling to the capital", TfGM explains.
This means that some passengers may not get a seat for a period or all of the journey, and they are urged to book in advance and allowing extra time for your trip.
Passengers are also advised to check the latest customer information before travelling, as tickets will still be required on all services, but peak restrictions will not apply on the day as it is a bank holiday.
Find out more about travel on the day of the State Funeral on the TfGM website here.
Featured Image – Network Rail