News
The most-ordered item on Deliveroo in Manchester is absolutely not what you're expecting
Surprisingly healthy choices Manchester.
Deliveroo has revealed the top 100 trending dishes across the entire planet, as well as the top 30 trending dishes in the UK this week.
It's a bit of a ritual for a lot of us to turn to a takeaway after a long week at work (or a long night in the pub).
And there's always a bit of a debate as to what to actually order from Deliveroo – pizza, curry, Chinese, Thai, burger, or just a box full of waffles?
Well now we know exactly what way people tend to sway in Manchester, and it's probably not what you're expecting.
Globally, the Deliveroo 100 report found that a Pita Chawarma dish in Paris took the top spot, with a Chipotle burrito in London coming second.
Edinburgh's Ting Thai Caravan made the big list too, along with Five Guys, Clucking Oinks and Popeyes.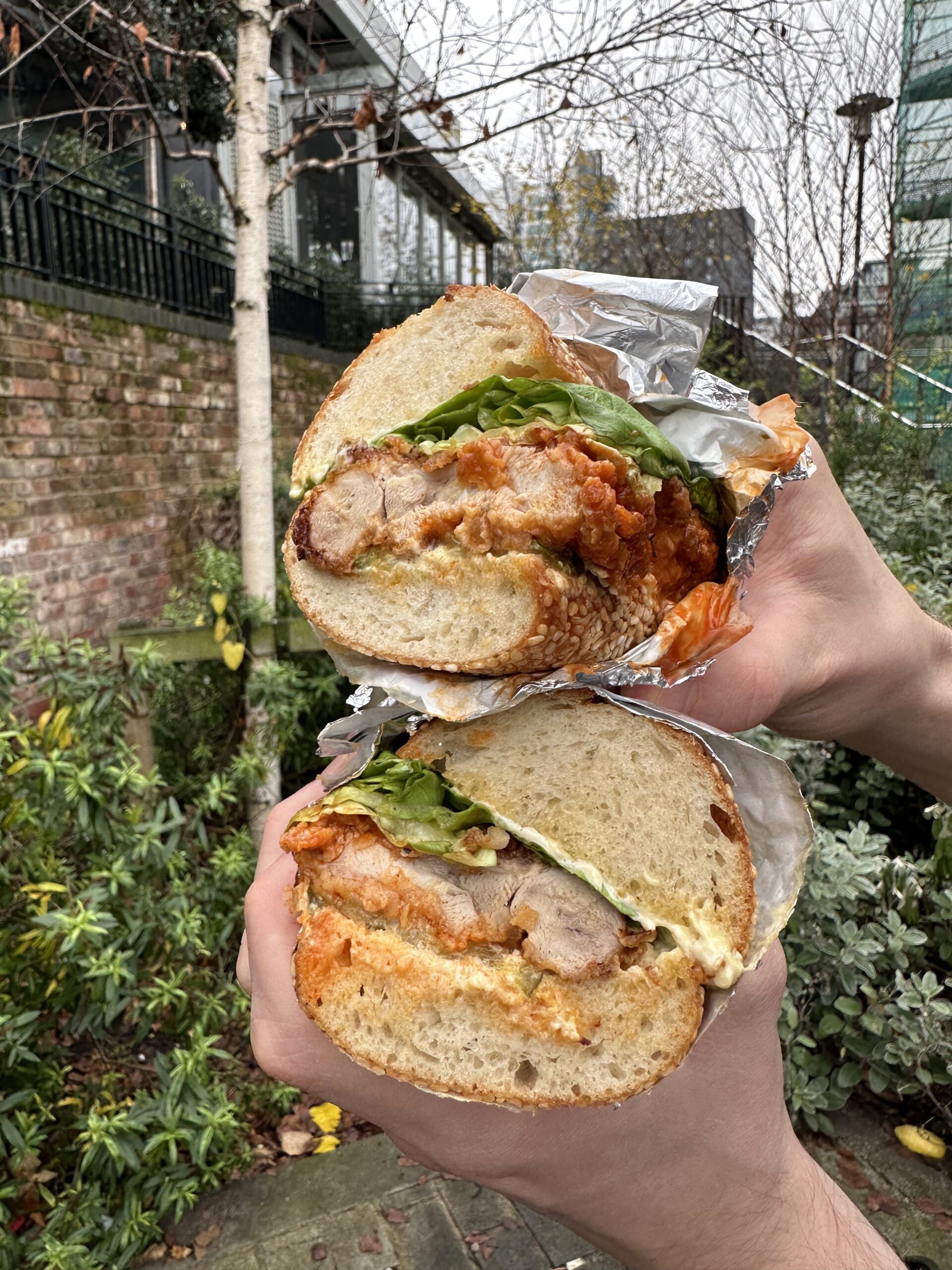 Deliveroo said that this has been the 'most eclectic' top 100 in recent years with people really branching out in their eating habits.
Burritos have dominated in three markets and make up 5% of the global trending dishes, with pizza making up another 4%.
Burgers are still the top overall choice, making up nearly a quarter of the list.
Nowhere in Manchester served a dish that made the top 10 – but we did sneak in to the top 30.
We all know we've got some great takeaway options here in the city – just look at our Takeaway Champions series for inspiration – many of them brilliant local independent restaurants.
Read more
So who got the top spot? Was it something cool, like Tonkotsu ramen, black daal, or a poke bowl? Not exactly…
Erm. It was bananas.
And that's not some achingly hip new bar that's opened in the Northern Quarter. It's literal bananas.
Specifically, a bunch of five Fairtrade bananas Morrisons.
You stay healthy, Manchester.
Here's Deliveroo's full list of the top 30 trending dishes from around the UK
Burrito from Chipotle, London
Pad Thai from Ting Thai Caravan, Edinburgh
Cheeseburger from Five Guys, London
Build Your Own Salad Bowl from atis, London
Regular Fried Chicken Strips from Clucking Oinks, York
The Spicy Chicken Sandwich from Popeyes, London
Perfectly Ripe Avocados from Waitrose, London
House Black Daal from Dishoom, London
Original Frozen Yogurt from Snog, London
Jerk Chicken and Chips from White Men Can't Jerk, London
Margherita from VIP Very Italian Pizza, Brighton
katsu curry (chicken) from Wagamama, London
Choose Any 2 Meats with Rice from Three Uncles, London
Burrito from FreshMex, Aberdeen
ShackBurger from Shake Shack, London
Build Your Poke Bowl from The Poke Shack, London
Fairtrade Bananas x5 from Morrisons, Manchester
Build Your Own Poke Bowl from Honi Poke, London
Harissa Chickenfrom Farmer J, London
Grilled Chicken Burrito from Tortilla, London
The 'Carbonara of Dreams' from Pasta Evangelists, London
Build Your Poke Bowl from Poke Shack, London
Margherita from BONA Sourdough Pizza, London
St. Peter's Burger (Cheeseburger) from The Meating Room, London
Cheeseburger from Bleecker, London
Tonkotsu Ramen from Tonkotsu, London
Southern Fried from Chicken & Blues, Bournemouth
Pita Yeeros Chicken from Meat the Greek – Guildford
Double Pepperoni & Spicy Honey Pizza from Pizza Pilgrims, London
Fried Rice with Egg 蛋炒饭 from Jin Jiang Chinese Restaurant, London
Featured image: Deliveroo