Sport
Grealish holds his hands up over Almirón dig: 'I do stupid stuff'
If anything, the joke seems to have upped Almirón's game, but 'Super Jack' admits it wasn't his proudest moment.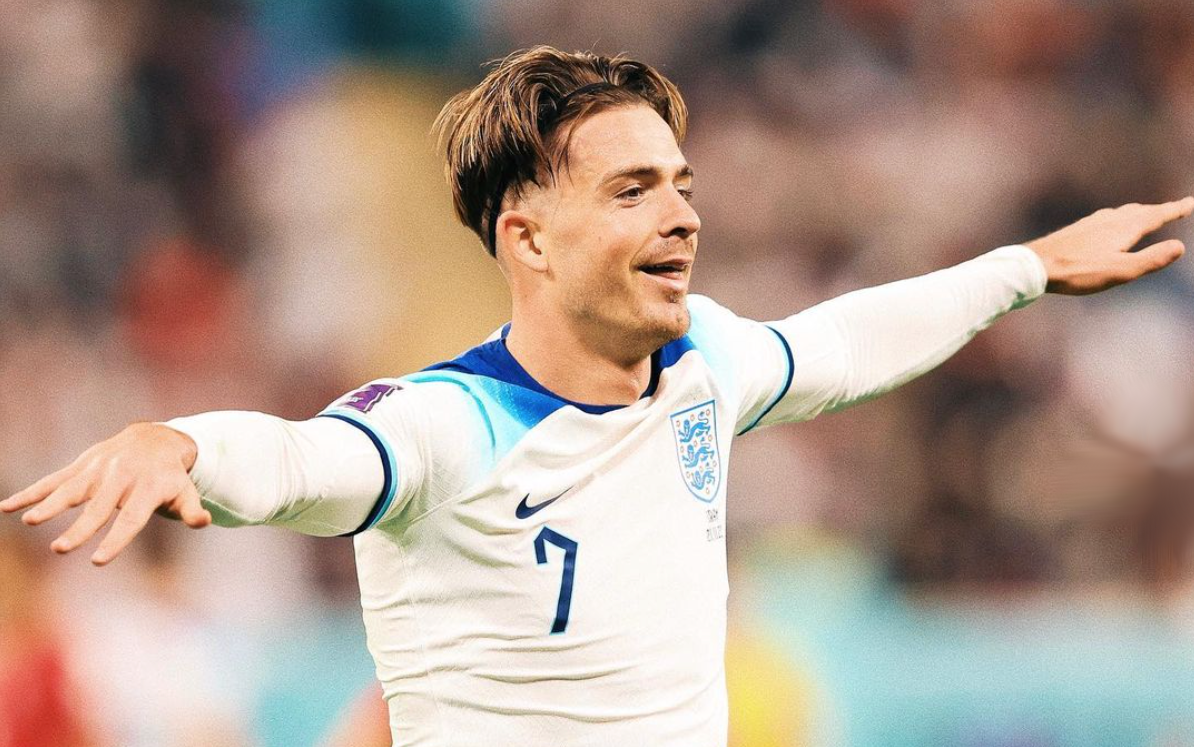 Jack Grealish has finally held his hands up after mocking Miguel Almirón, assuring that while he has made mistakes in career, he has a "good heart".
Speaking to the media at the national camp in Qatar, the footballer was asked about his now-infamous dig at the Newcastle player, quipping that teammate Riyad Mahrez "played like Almirón" in a sub-par performance during Manchester City's 2021/22 title-winning match back in May.
Ironically, Grealish's Almiron joke has preceded an incredible run of form from the winger this year, arguably being their player of the season with eight goals to his name already.
Despite the 28-year-old insisting he has "never really paid attention" to what people say about him, he will have inevitably seen the viral clip.
Nevertheless, the England and City star took accountability for the unnecessary outburst, confessing, "I do stupid stuff, that was one", whilst assuring: "Obviously I've done stupid stuff in my life but I think everything that I do good is from my heart."
The 27-year-old went on to say that describe his Premier League peer as a "great player", adding: "what a guy… if that was me and somebody had said that about me, I'd have probably been the other way and been like: 'f*** it'".
While he said he didn't think the drunken video would go public, he knows it wasn't the most professional of moments and that not only is he "buzzing" to see Almirón playing so well but that he will be sure to "show him the most respect" the next time they meet on the pitch.
Read more:
All in all, we know Jack is a decent bloke: his special tribute to superfan Finlay following his goal at the World Cup alone tells us that and is just one of many instances.
Here he is surprising Finlay once again with a FaceTime after he dedicated his celebration to the 11-year-old as promised.
Heartwarming stuff.
For all the latest news, events and goings on in Greater Manchester, subscribe to The Manc newsletter HERE.
Featured Image — Jack Grealish (via Instagram)