News
Tributes flood in after fashion icon Dame Vivienne Westwood dies aged 81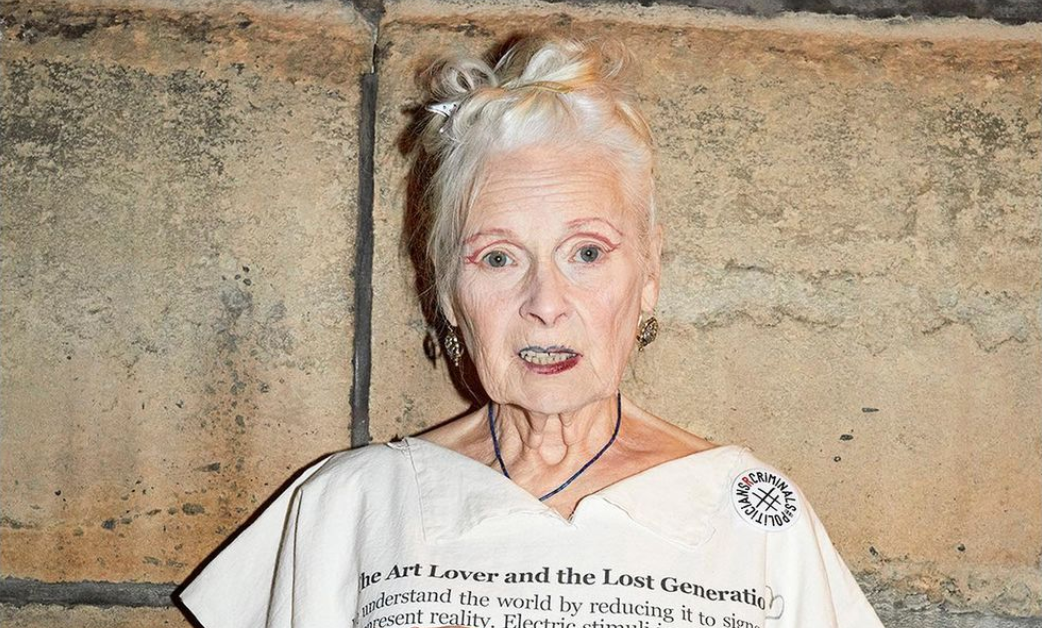 Tributes have been flooding in from across the fashion world after it was announced that Dame Vivienne Westwood passed away yesterday.
She died "peacefully surrounded by her family" in Clapham, South London yesterday aged 81.
Widely considered as an icon of the fashion world, with her work revered globally, the Derbyshire-born fashion designer and businesswoman was the largely-responsible for bringing modern punk and new wave fashions into the mainstream.
A statement announcing her passing reads: "Vivienne continued to do the things she loved, up until the last moment, designing, working on her art, writing her book, and changing the world for the better.
"She led an amazing life. Her innovation and impact over the last 60 years has been immense and will continue into the future.
"Vivienne considered herself a Taoist. She wrote, "Tao spiritual system. There was never more need for the Tao today. Tao gives you a feeling that you belong to the cosmos and gives purpose to your life; it gives you such a sense of identity and strength to know you're living the life you can live and therefore ought to be living: make full use of your character and full use of your life on earth."
"The world needs people like Vivienne to make a change for the better."
Born in the High Peak village of Tinwistle in April 1941, Dame Vivienne first took a jewellery and silversmith course at Harrow Art School, before taking up a job in a factory and studying at a teacher-training college to become a primary school teacher.
During this period, she also created her own jewellery and sold it at a stall on Portobello Road.
Dame Vivienne first caught the public's attention when she made clothes for the boutique that herself and Malcolm McLaren – the manager of the Sex Pistols – ran on King's Road, which became known as SEX, and synthesised clothing and music to shape the 1970s UK punk scene.
She viewed punk as a way of "seeing if one could put a spoke in the system".
Following the success of SEX, Dame Vivienne eventually went on to open four shops in London and eventually expanded throughout Britain and the world.
Outside of the fashion world, Dame Vivienne was also known to be a vocal spokesperson and promoter of many political causes – such as the Campaign for Nuclear Disarmament, climate change, and civil rights groups.
Notable figures from across the fashion world and celebrity sphere have been pouring in since Dame Vivienne's passing was announced.
American fashion designer Marc Jacobs said he was "heartbroken" at the news of her death, writing in a post on Instagram: "You did it first. Always. Incredible style with brilliant and meaningful substance. I continue to learn from your words, and, all of your extraordinary creations.
"Rest in peace dear Vivienne, although, somehow peace seems like the wrong word."
Spice Girl and fashion designer Victoria Beckham also wrote on Instagram: "I'm so sad to learn of the passing of legendary designer and activist Dame Vivienne Westwood. My thoughts are with her family at this incredibly sad time."
Singer Boy George tweeted: "RIP to the great and inspiring Vivienne Westwood who led us through punk and beyond. Laughed at by the fashion industry but without question she is the undisputed Queen of British fashion.
"I love you! Oh bondage up yours!"
Model Bella Hadid wrote on Instagram: "Dearest Vivienne. Queen of punk. From the first day I met you to the last day I saw you, you made me smile, listen, learn and love more than the day before. I will forever be grateful to have been in your orbit, because to me and most, in fashion and in humanity, you, Vivienne, were the sun."
Read more:
Culture Secretary Michelle Donelan said Dame Vivienne "was and will remain a towering figure in British fashion", adding that "her punk style rewrote the rule book in the 1970s and was widely admired for how she stayed true to her own values throughout her life."
Featured Image – Jurgen Teller (via Instagram – @viviennewestwood)