Oldham
Oldham Council reminds residents to 'stay safe' as they're welcomed back to the borough's high streets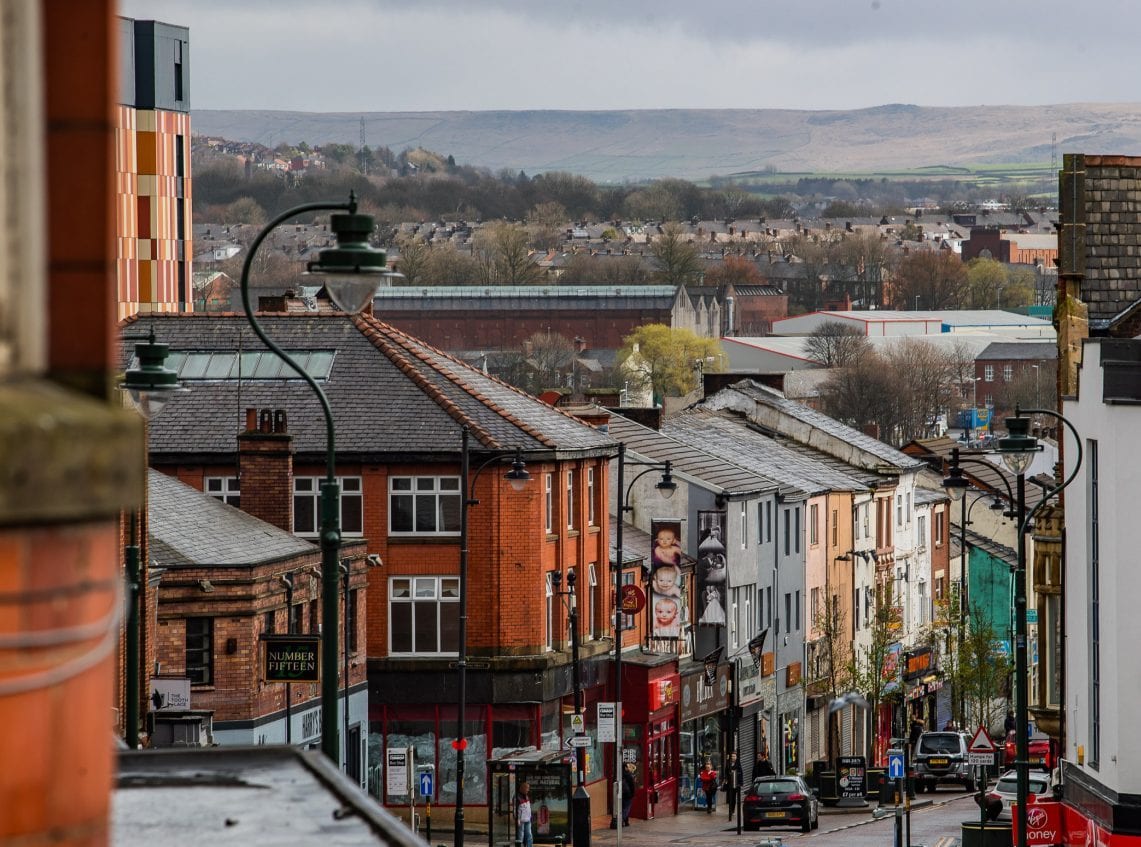 Oldham Council is celebrating the reopening of the borough's high streets this week, while reminding residents to continue doing their bit to "stay safe".
Now that 'Stage Two' in the government's roadmap to lifting England's current national lockdown has commenced and a raft of venues within the Greater Manchester borough are back open for business, Oldham Council is celebrating the past, present and future of the bustling town centre with the release of a new animation.
The animation – which has been funded by the UK government's Reopening High Streets Safely Fund – has not only been launched to mark the reopening of businesses, but to also call on the borough's residents to shop local and shop safe.
Local businesses are working hard to ensure they are COVID-secrure, so that visitors can enjoy the retail and outdoor hospitality opportunities on offer in a safe way.
Inspired by Tommyfield Market trader Marc Crossley of Crossley's Fish – who has a lifelong history of trading in the town, with the family business having been in Oldham for 31 years – Oldham Council has worked with Delph-based award-winning animation production company, Periscope Studios, to create the short film.
"It's been a really difficult year for local businesses," Marc admitted.
"We've fought incredibly hard to survive, but we feel like there's now light at the end of the tunnel [and we can't wait to welcome back more customers and see the town centre busy with shoppers and visitors again.
"Please support your local high street – local businesses need your custom now more than ever".
Speaking on the launch of the animation, Jo Perry – founder of Periscope Studios – said: "As Oldham locals, we have so many memories of the borough's shops, bars, restaurants and markets – both as children and now as parents [so] we're delighted to be working with Oldham Council to help local high streets reopen safely by highlighting current coronavirus protocols as told from the people it matters to most – the independent businesses".
Co-founder, Paul Perry, added: "The animation was a real labour of love for us, and one which we hope resonates with Oldham residents".
"Like all Oldham residents, we're excited to see high street businesses reopening following the forced closures during lockdown restrictions," admitted Emma Barton, Director of Economy at Oldham Council.
"But we must remember that there is still a need to be vigilant as restrictions ease and to follow the current guidance".
She continued: "Businesses are working hard to ensure they are COVID secure so that you can be confident and reassured that it's safe to shop throughout the borough [but] residents also have a part to play by being responsible and continuing to stick to safety measures when visiting our high streets, to help keep them trading and lower the rate of infections".
You can find more information on the reopening of Oldham and COVID safety precautions via the Oldham Council website here.
Featured Image – Jody Hartley