Property
Impressive image shows what the Manchester skyline could look like in the future
Well this would be a BIG transformation.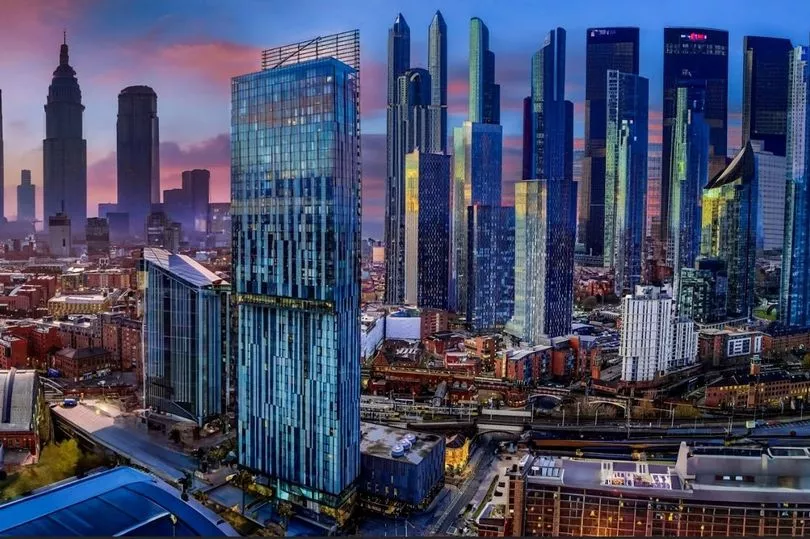 An artist has created an image showing what the Manchester skyline could look like in the year 2100.
The image shows a few local landmarks – like Beetham Tower and Manchester Central – suddenly dwarfed by enormous, modern new skyscrapers.
The futuristic image shows a cluster of huge new towers, taller even than the Deansgate Square development.
It's been created by artist Andrea Astarita as a collaboration with Adobe to celebrate Skyscraper Appreciation Day.
And okay, it's not exactly been drawn up by architects or been created by trawling through planning documents – rather, artificial intelligence has played a big hand.
Andrea used the new Photoshop Generative Fill tool, a clever gadget powered by Adobe Firefly, to transform Manchester's skyline.
He gave the same treatment to other cities around the UK too.
Some of it might look almost too futuristic, but then if you'd shown 90s Mancs the present day skyline with Deansgate Square looming, they'd have laughed you out of the city.
And just imagine how people would have reacted in the 80s if you'd told them that Ancoats would become one of the coolest neighbourhoods on Earth?!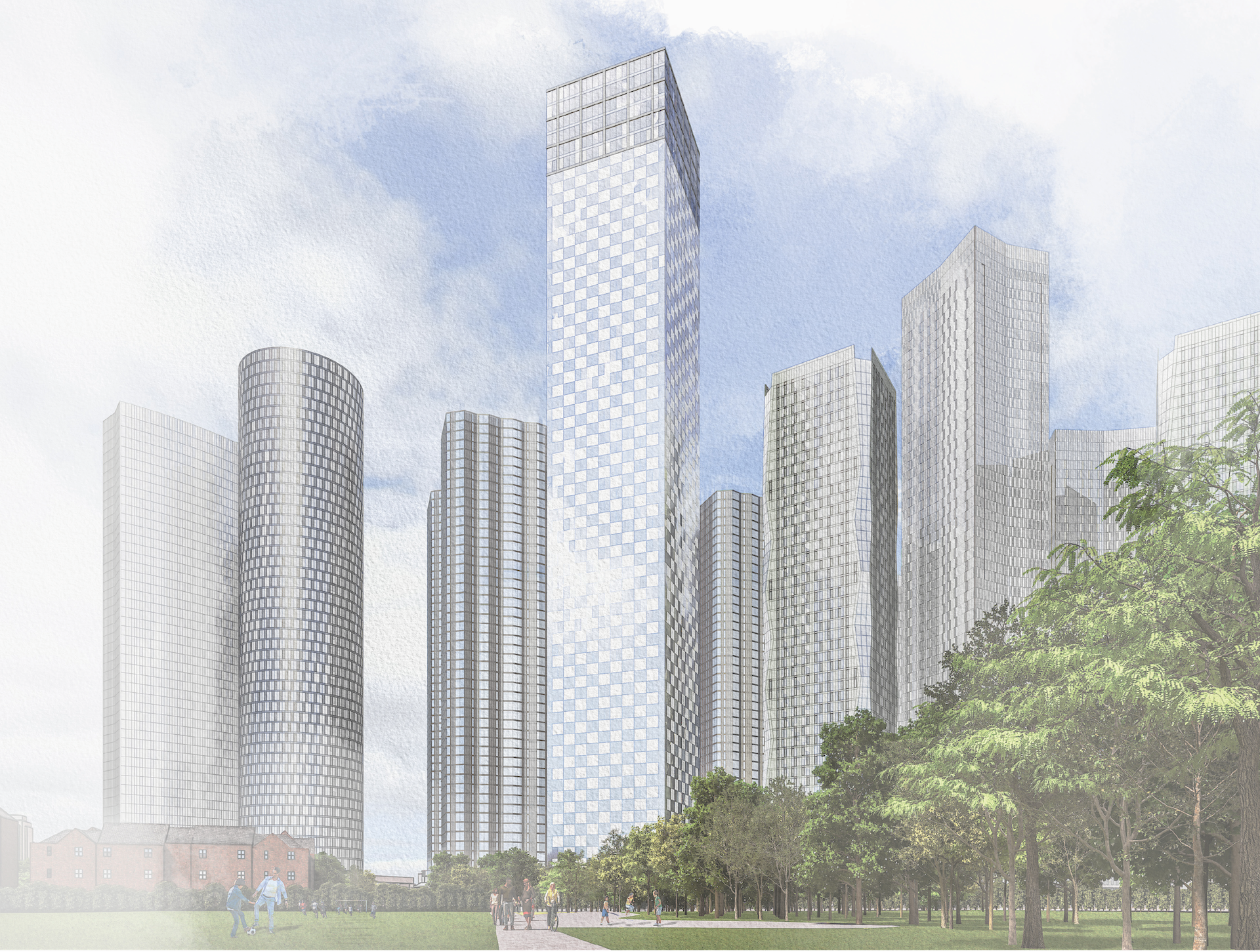 While Andrea's AI image is entirely the stuff of make-believe at present, there are some city-changing developments on the horizon.
There is, of course, the looming opening of Aviva Studios, as well as the new Co-op Live, both taking shape on the city's cultural map.
Then there's Gary Neville's £400m St Michael's project, which will add a 41-storey skyscraper to the city centre.
Plans to build a massive skyscraper dubbed the 'tombstone' in Manchester are to go ahead despite objections, too.
Then there are new plans, taking shape right behind Deansgate Square, to build Manchester's tallest skyscraper yet – with a 71st-floor restaurant.
So maybe Andrea's AI-boosted impression isn't such a stretch after all…?
Read more
Featured image: Adobe