Shopping
Aldi has introduced a new 'bag search' policy in its UK stores
Some staff and customers have said they are uncomfortable with the new measures.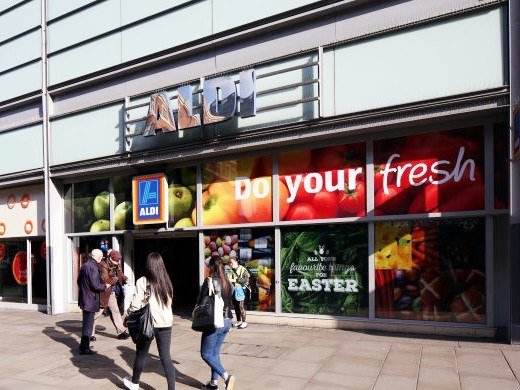 Budget supermarket Aldi has introduced a new 'bag search' policy in its UK stores in a bid to stop shoplifting.
The new policy will see security guards required to search all customers' bags before scanning their items through, with some stores asking customers to put their carriers on to the belt with their shopping to ensure they are empty.
Customers are also being asked to show staff the contents of any full bags they might have with them, or risk being refused service.
An Aldi employee told The Grocerer last week: "We are asking that they allow us to look in the bags to see if they are empty. We have been asking to look in the bags to make sure none of our items are in there."
"We have also been told that if anyone refuses to show us, we are to refuse the sale, although this has not happened yet in our store."
The staff member added that people deciding to walk out may still be checked by security staff as an extra measure against shoplifting if they are suspected of theft.
However, it appears not all staff are feeling comfortable with the new measure with one writing on an Aldi Facebook group: "It's an awful feeling having to ask customers."
Read more:
Aldi has since told The Mirror that the policy is not a "national policy" but is only being applied to certain individual stores.
It added that the bag check measures are only happening in a small number of its supermarkets and are temporary.
Read more: Greater Manchester customers slam Sainsbury's policy that makes them 'feel like thieves'
Aldi is not the first supermarket to have introduced such policies, with Sainsbury's also hitting headlines this year for rolling out receipt barriers in some of its Greater Manchester stores.
In May, shoppers slammed Sainsbury's after its introduction of exit barriers that can only be opened by scanning a receipt.
Many took to Reddit to slam the new policy, with several claiming it is a 'pointless waste of money and time' and others saying they have been left 'feeling like thieves'.
Featured image – Manchester Arndale