Sponsored
Authentic beer, German food, and local tribute bands on the Manctoberfest 2022 lineup
Manctoberfest is taking over the BEC Arena from Friday 30 September - Sunday 2 October 2022.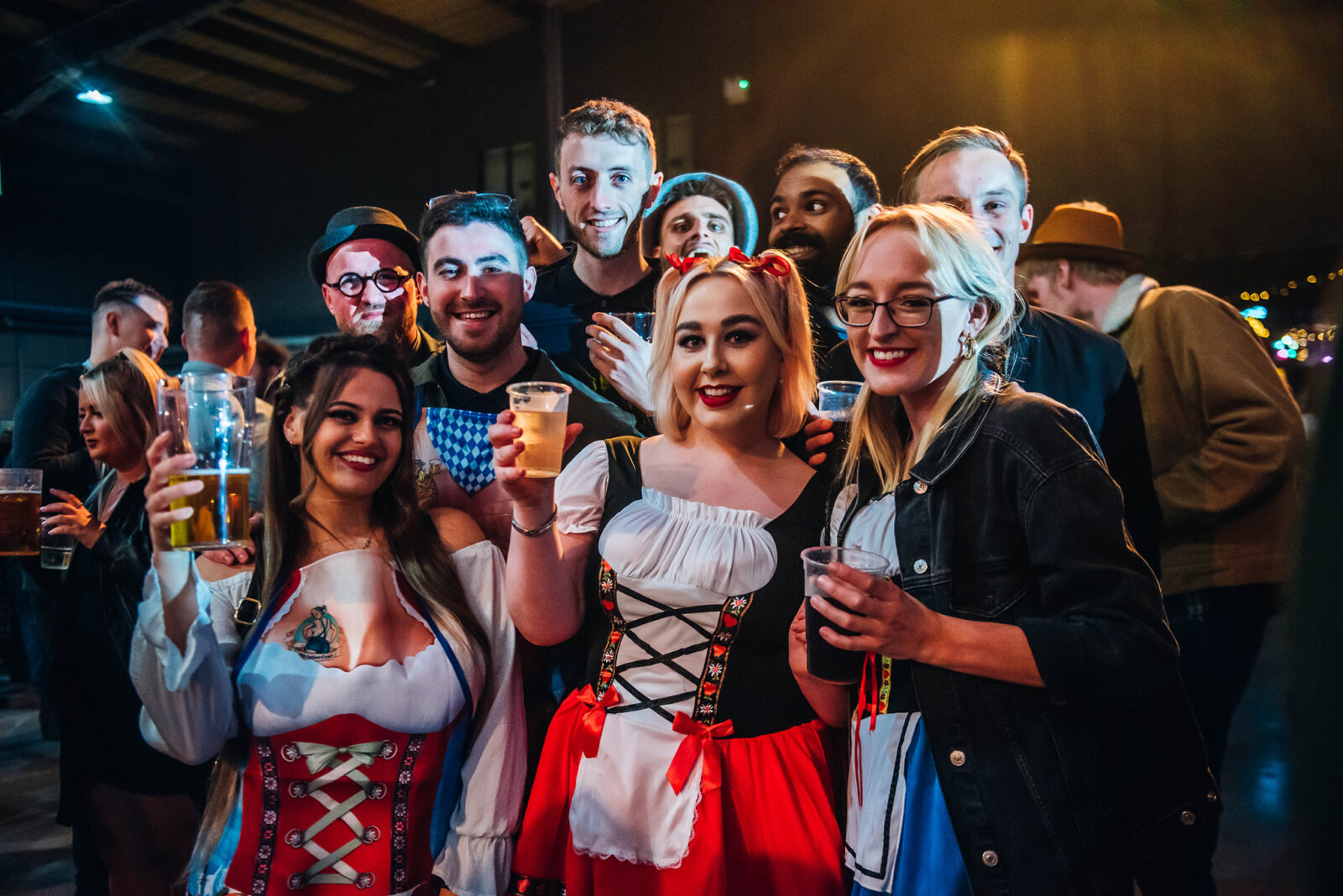 A festival of authentic beers, German food markets, and tributes to some of Manchester's most iconic bands will be taking over the city later this year.
It's everything we know and love about Oktoberfest – but with a Mancunian twist.
If you're unfamiliar with the phenomenon that is Oktoberfest, it's a traditional Bavarian folk festival full of beer and a travelling funfair that was first held all the way back in 1810, and has been held annually in Munich from mid / late September to around the first Sunday in October ever since.
Over six million visitors flock to the southern German region for the festival each year, but given its huge popularity, other cites across the world also hold their own Oktoberfests inspired by the Munich event – and Manchester is one of them.
Manctoberfest 2022 is taking over the BEC Arena in Trafford Park from Friday 30 September – Sunday 2 October, and tickets are set to go on sale this Friday.
During the three-day Manchester take on the traditional festival, organisers are promising a huge weekend that's jam-packed with music, food, and "more steins than you can shake a stick at", with some of the best tribute bands set to perform and celebrate the city's rich music heritage.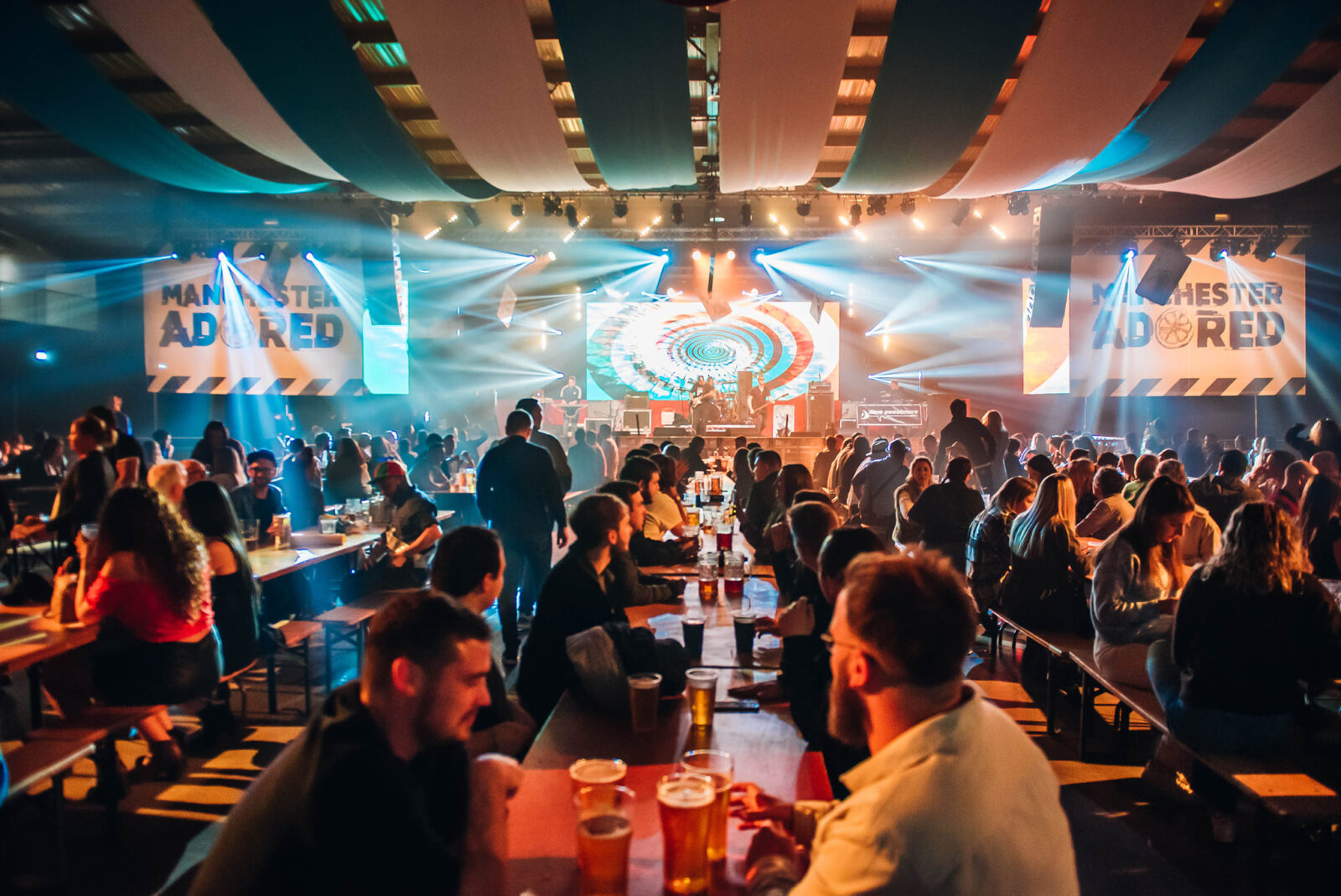 The Stretford-based arena will be kitted out with Oktoberfest decoration and traditional Bavarian seating for that authentic festival feel.
The festival has teamed up with Manchester Adored's resident DJ, Dave Sweetmore, who will be hosting across the weekend.
Just a few of the famous names on the stacked lineup of talented tribute bands at this year's festival include The Ultimate Stone Roses, Appy Mondays, The Oasis Experience, Courtbetweeners, These Smiths, and Noel Gallagher's High Flying Carpets, who have all been busy performing across the UK.
Festivalgoers will also be able to grab some tasty grub at the German food market, and then, of course, wash it all down with the finest German beers and steins.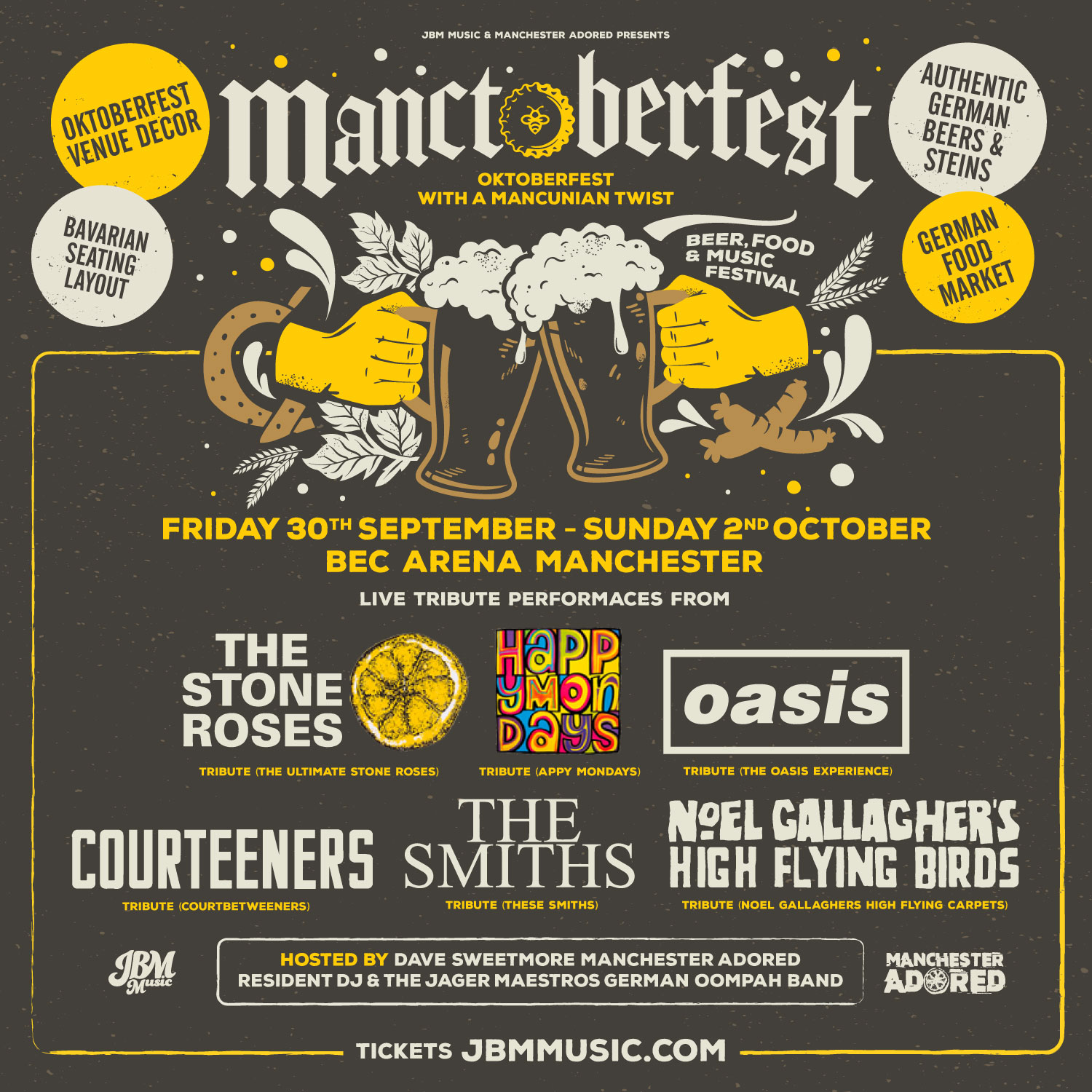 And to top it all off, The JagerMaestros – a Manchester-based traditional German Oompah band made up of eight of the country's top brass players, and a lead singer who's also a stand-up comic – will also be performing live across the extended festival weekend, so you can expect to be properly entertained.
Tickets to Manctoberfest 2022 are set to go on sale on Friday 15 July at 9am, and you can sign-up for priority access here.
Featured Image – Manctoberfest