Sponsored
Brooklyn vibes and brilliant locals – why Manchester is attracting people from across the globe
Welcome to a truly international city.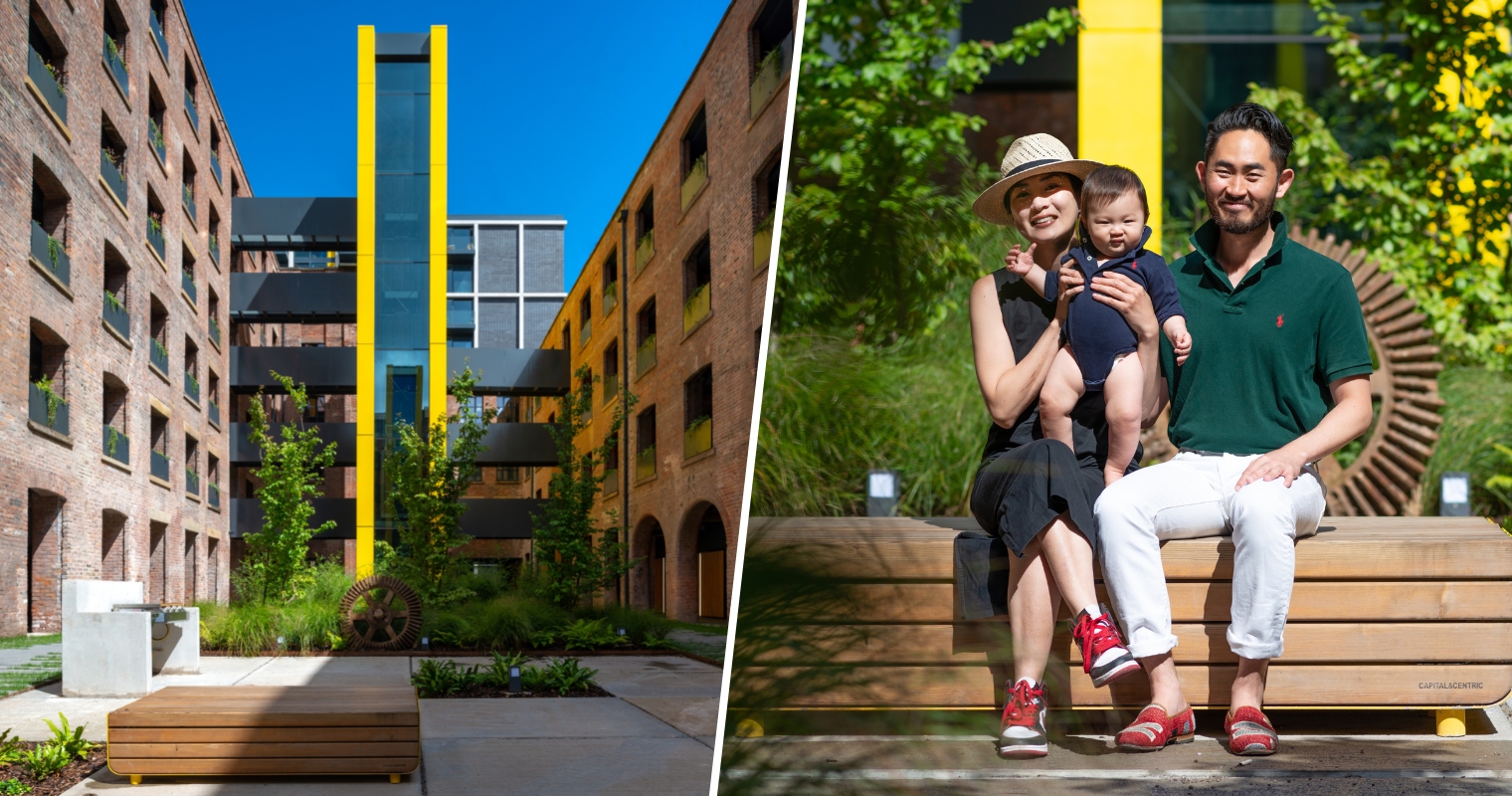 Manchester is one of the greatest cities in the world – and that's not just our local bias talking.
Our hometown is consistently named as one of the coolest cities on the planet, as well as a must-see destination for global tourism.
But crucially, it's also constantly receiving nods as being one of the most liveable cities in the world, ranking above cities like Barcelona and London.
Whether you were born here or drawn here, there are plenty of reasons that Manchester has become home to so many thousands of people.
Many now-locals have chosen to make Manchester their home, moving from across the globe to put down roots in our fair city.
And attracting swathes of people is Capital & Centric's community-focused developments in the city centre, notably the historic Crusader and new build neighbour Phoenix.
The social impact property developers have restored the 180-year-old building into a block of one and two-bed apartments with exposed brickwork, original cast iron columns and wooden beams, and huge windows.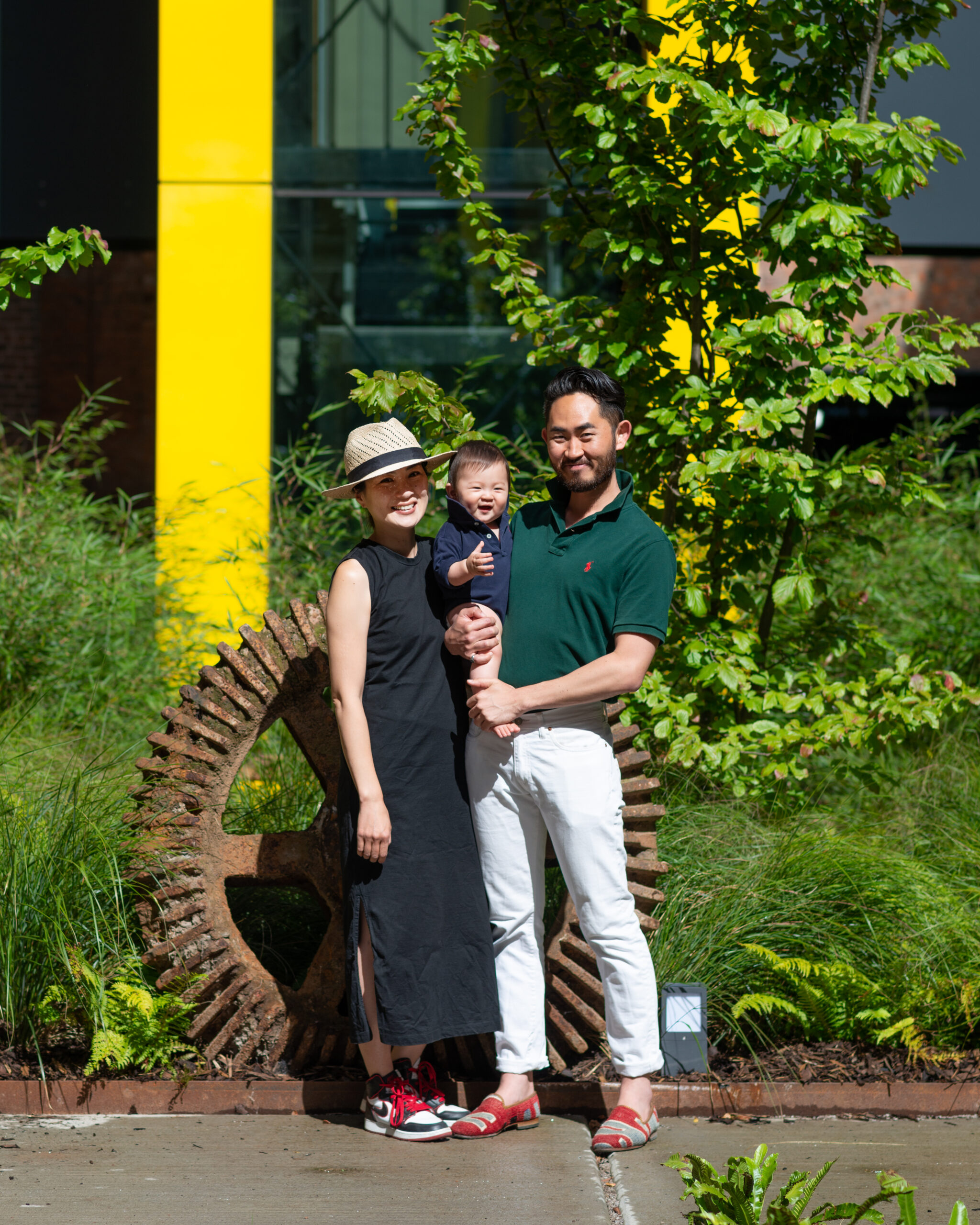 Those who live here include Yasu Jordan Sato, 34, along with his wife Mai and young son – Yasu was born in Japan and has since lived in LA and Paris working as an exterior designer in the motor industry, but it was Manchester that beat out those other international cities for the young family.
Yasu says that the comparisons often made between Brooklyn and Manchester are completely correct.
He said: "My brother lives in Brooklyn in New York and I always make the comparison between Manchester and Brooklyn. Certain parts look exactly like Brooklyn, it's cool and the people are so warm and friendly.
"People complain about the weather, but honestly I found Paris more gloomy in comparison!"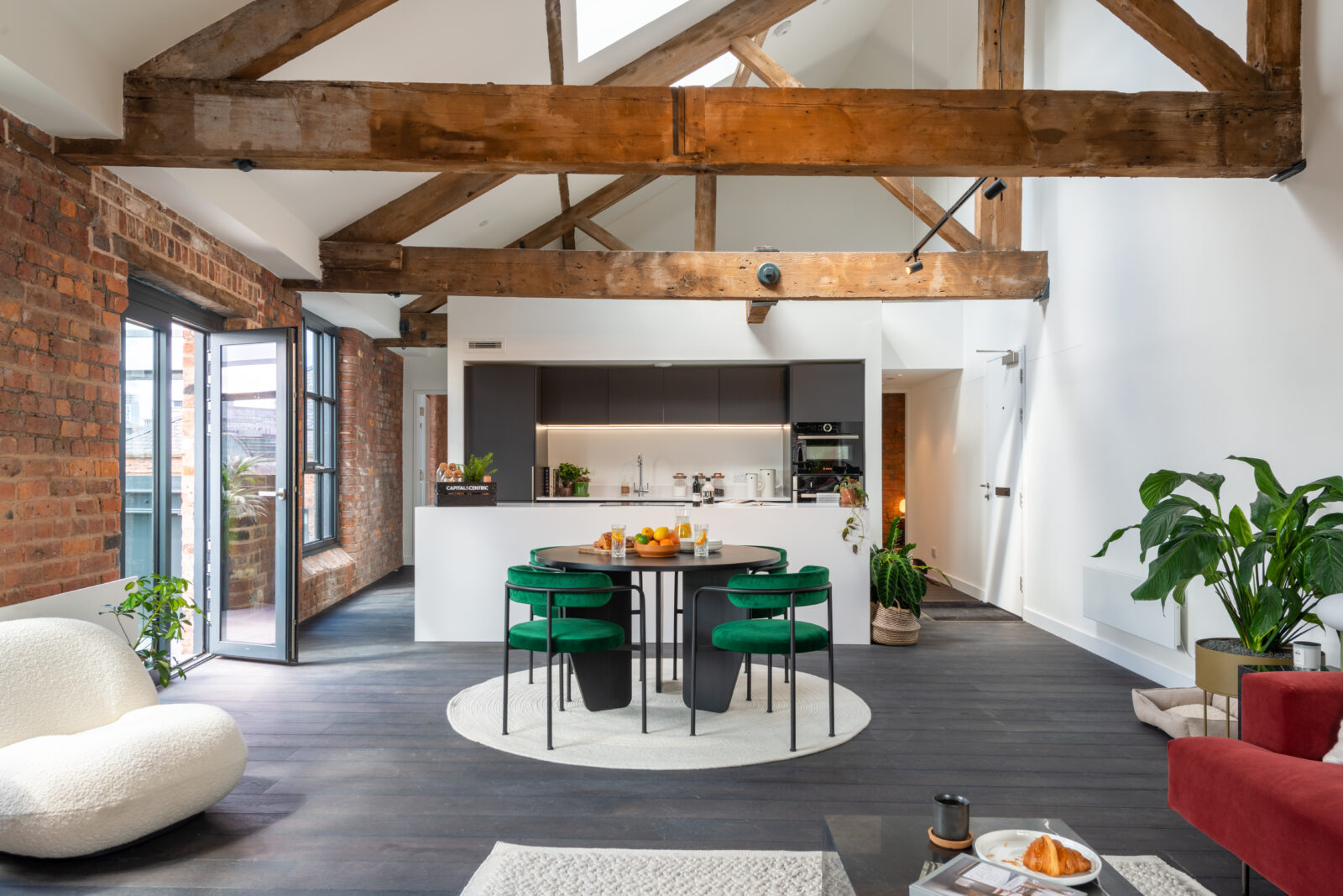 On their decision to move to Manchester, and Crusader, Yasu said: "It was a bit crazy. We'd never been to Manchester and knew very little about the UK. We'd been to London once. So we really didn't know what to expect at all.
"We were really surprised with just how liveable the city is… it deserves the focus. I really feel people don't know how great Manchester is, that includes some people who live here who probably take it for granted.
"We only really spoke basic French, so it's been a dream to get here and meet new people. We love the food too! We love Thai, Vietnamese, Mexican, we're spoilt for choice in Manchester and it's all so accessible. All the good bits of a massive city without having to get the subway everywhere.
"We knew Crusader was for us. My wife loved the bricks and the history of the building. We're settling into life as a family here too.
"People often find it strange we're raising a child in the city, but that's a very UK view. People do it all the time in America. With canals, green spaces nearby and the city on our doorsteps, it's perfect for us."
Another international resident is Dino, who lives in the industrial-style Phoenix. He moved to Plymouth from Athens aged 17 to study – and then headed to Manchester 'at random', choosing it over Birmingham or London.
It's all worked out for him, with Dino saying that the salary ceiling in the north no longer seems to apply to Manchester.
Dino said: "I moved to Manchester from Greece as a student around 15 years ago and since then have lived all over the world but, when it came to buying a home and settling down, it was always going to be here.
"It really is a home away from home. I love the people, the positive vibe and the amazing social scene.
"A lot of big companies moved up from London after Covid so it's got the job opportunities too. If they'd have been around I would never have left all those years ago for work. There's no salary ceiling anymore in Manchester so you're keeping talented people in the city.
"Living in Piccadilly East I've got everything on my doorstep and it's a really friendly and safe community. I've got to know loads of my neighbours and it's a nice feeling to know they're around if I need anything or just want to hang out. Athens is where I was born, but Manchester is my home. It truly is a piece of heaven."
Donovan Hervig, 50, has lived in some pretty big cities in his life, including Tennessee, Northern Virginia, New York City, and in South America, but when his young son settled in North Wales with his mother he turned to Manchester.
Then he found himself spoilt by cultural and artistic diversity, friendly people and mild summers.
Donovan set up the US-based online travel agency Ideal South America, which he is able to manage from Manchester despite concerns around time zones.
He said: "I've been in the UK over seven years now and finally have dual citizenship. It's been a long road, but well worth it! Manchester is not far by car or train from my son in North Wales and it's got the best of everything you want from a city but it's compact, walkable and the people are easy to talk to. It's diverse too; with people from all over Europe, and the world.
"It's easy to meet family, friends or even potential customers, without having to travel far. I've lived in New York City – which is amazing – so much to see and do. But like London, it's much more expensive and takes an hour to get anywhere!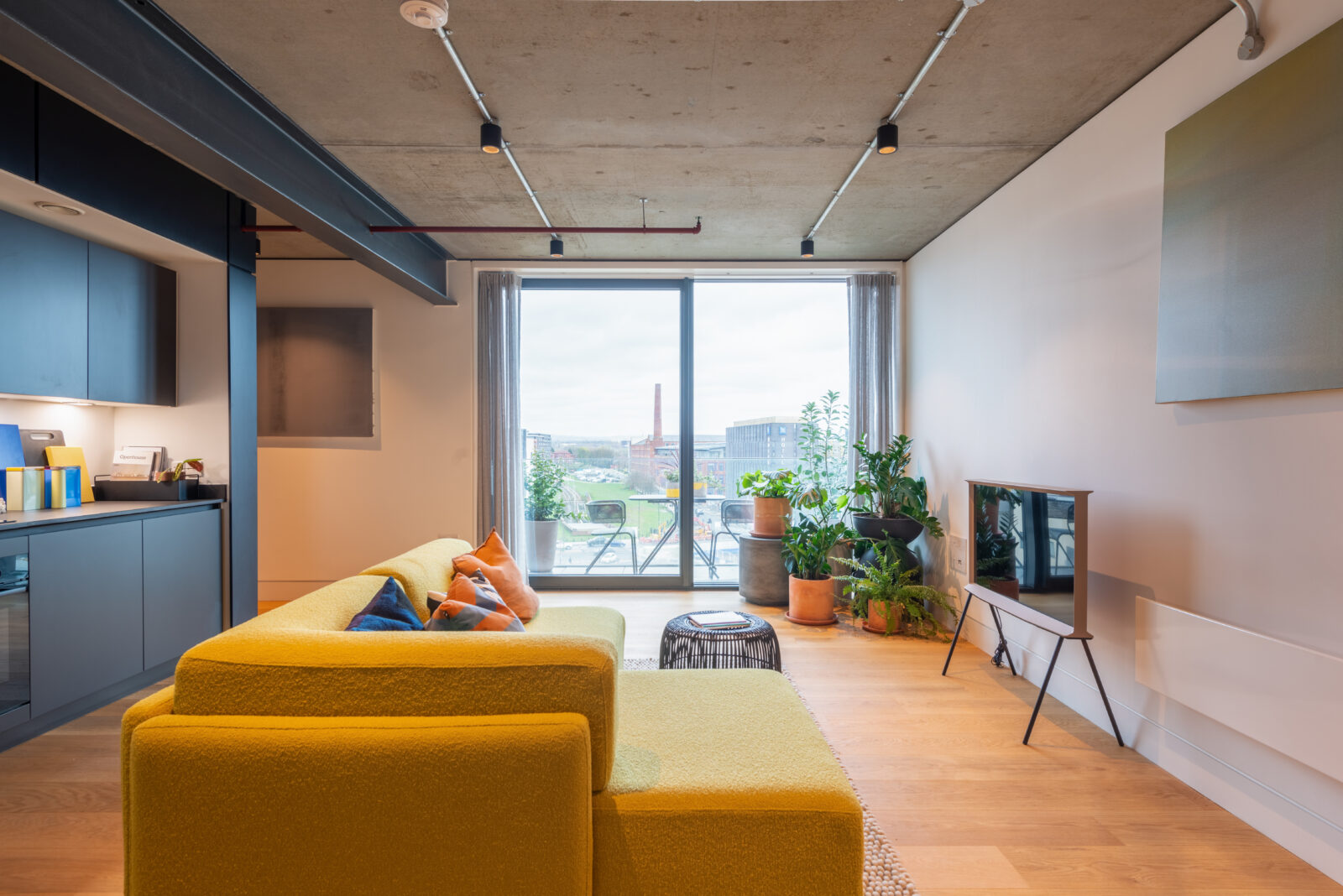 "These days I prefer somewhere smaller, a bit more laid back, less expensive and easier to get around … to me that's Manchester. And the entertainment scene is still brilliant too! Football, arts, music – you name it. And the airport is well connected for international travel as well – second only to London."
Donovan moved into his two-bedroom apartment in Crusader in May 2022, where he's perfectly-placed to make the most of the surrounding food, drink and live music scene.
Donovan has made the most of the surrounding communities – live music and drinks in the Northern Quarter, the square at Ancoats, food at Mackie Mayor and even Oxford Rd.
He continued: "After viewing houses in south Manchester where I was living, my teenage son and I started warming to the idea of living in the city centre instead. More convenient and modern – a different experience.
"If we found the right place – we thought it'd be brilliant for me and us both – a good change. But we didn't want to sacrifice too much space either. We viewed some small, cramped apartments in the Northern Quarter… no thanks!
Read more
"Then we saw the flats in Crusader and… wow! So much more spacious, and in an interesting historical building, with a sense of community (owner occupied) and cool vibe.
"We're really enjoying it here. I can pick up my son at Piccadilly just around the corner and we can walk to restaurants, the cinema and Man City matches – no public transport! I can easily walk to the office, meet friends for nights out and receive out of town visitors."
Residents from both Phoenix and Crusader can relax in the mill's stunning hidden courtyard, once a dirty, concrete car park and now a green oasis kitted out with BBQs and fire pits.
It was a major attraction for residents, Donovan said: "I just thought I could get all the things you struggle for in places like London and NYC, where it's crazy expensive to live. And you don't get outside space and can at times be a bit unfriendly. Not Manchester!"
You can find out more about life at Capital & Centric's Crusader here.
Featured image: Supplied