Sponsored
You can get entry fee refunds if you do a sponsored event for We Love MCR Charity in 2022
We Love MCR Charity wants to help ambitious Mancunians take on challenges in 2022 by helping towards entry fees.
Looking to challenge yourself in 2022? Fancy setting some new fitness goals? Reckon you're up for a 10K, or even a Half Marathon?
It doesn't have to be running – perhaps you'd prefer to tackle something else entirely?
A lot of us will already have our New Year's resolutions picked out and lined up, but if you're really up for a test in 2022, then one of Manchester's most iconic charities is offering an ideal incentive to get going by giving The Manc's readers and followers an exclusive opportunity to get £25-worth of entry fees to any sponsored event refunded if they choose to commit to raising some worthy funds in its name.
We Love MCR Charity wants to help ambitious Mancunians achieve their goals.
If you've not heard of We Love MCR before, the charity works with some of the city's most vulnerable people and ambitious communities to help them write Manchester's next chapter.
​The charity says it knows too well the problems that the people within our city face, especially as one in three children live in poverty, one in 10 have no qualifications to their name, and alongside that, there are also those who seek to create division within our communities – but, the charity's seeks to address these challenges.
It aims to do so by "spreading opportunities" and "helping communities to build themselves up" through direct financial support.
And taking part in a sponsored event or challenge could not be a more ideal way to help.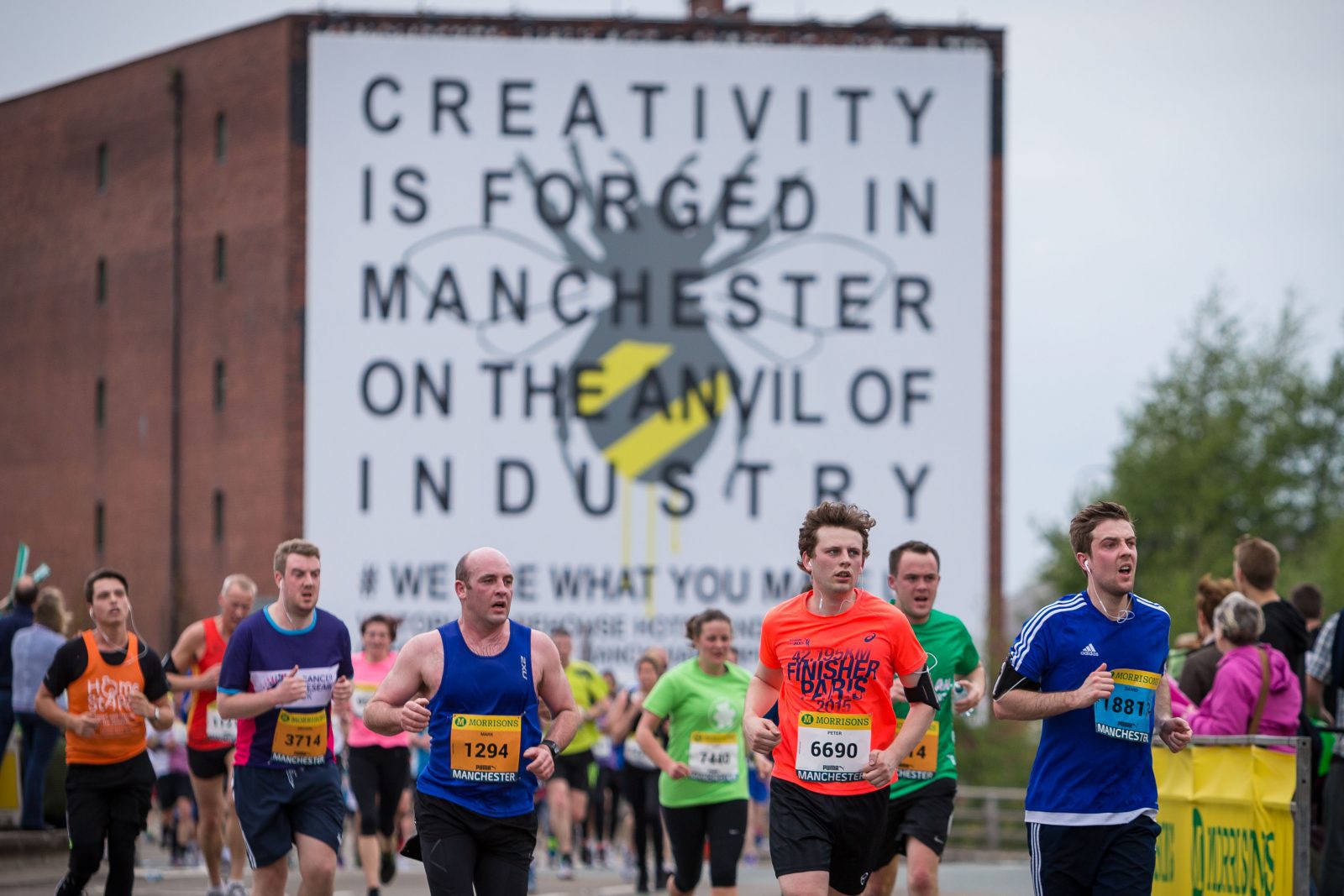 For whatever it is you're keen to set your mind to, there's plenty of challenges already lined up in the Manchester events calendar for 2022.
Need some inspiration?
One of the largest events – and the highlights of the year – is the Great Manchester Run.
This year, the Great Manchester Run returns on Sunday 22 May, and with entertainment zones that celebrate local character and culture at every kilometre, some of the best – and loudest – crowd support anywhere in the world, and all the action televised live on the BBC, it's known as an event day experience like no other.
Depending on your choice or running ability, the Great Manchester Run has both a 10K circuit and a Half Marathon that you can sign up to.
Entries are open to runners aged 15+ (10k) and 17+ (Half marathon) on the day of the event.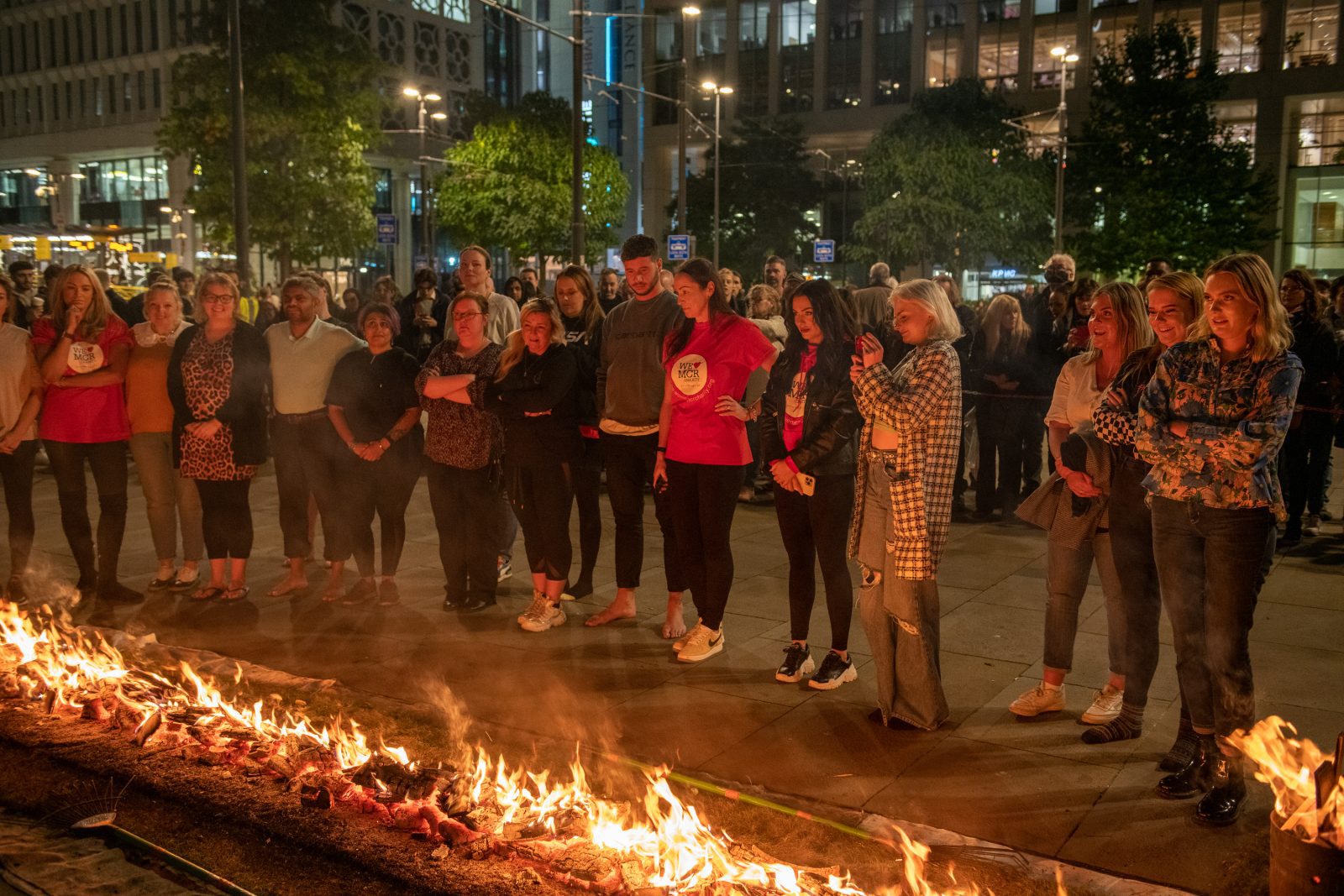 All sponsorship money raised by those undertaking the 2022 Great Manchester Run, or indeed any sponsored event across the city-region throughout next year, will go directly to supporting We Love MCR Charity's two current grant programmes – the 'Manchester's Rising Stars Fund', and the 'Stronger Communities Fund' – which both support local communities and ambitious young Mancunians to overcome the barriers in their way and recover from the problems created by the COVID-19 pandemic.
Read more: Here's what happened when 50 fundraisers walked on fire in St Peter's Square
The 'Manchester's Rising Stars Fund' awards grants to ambitious young Mancunians to remove the first hurdle that prevents them from fulfilling their ambitions – in qualifications, work and entrepreneurship.
While the 'Stronger Communities Fund' aims to empower local people to improve their own communities and spaces, whenever they are ready.
2022 is set to be another big year for the charity.
And you can be a part of that.
You can download the exclusive refund entry form on the link below, and sign up to do a sponsored event of your choice in 2022 for We Love MCR Charity.
Featured Image – WLMC | Great Manchester Run