Sport
Christian Eriksen tells Man United fans what they can expect from incoming striker Rasmus Højlund
If one of the silkiest midfielders in Premier League rates him, he must be half-decent.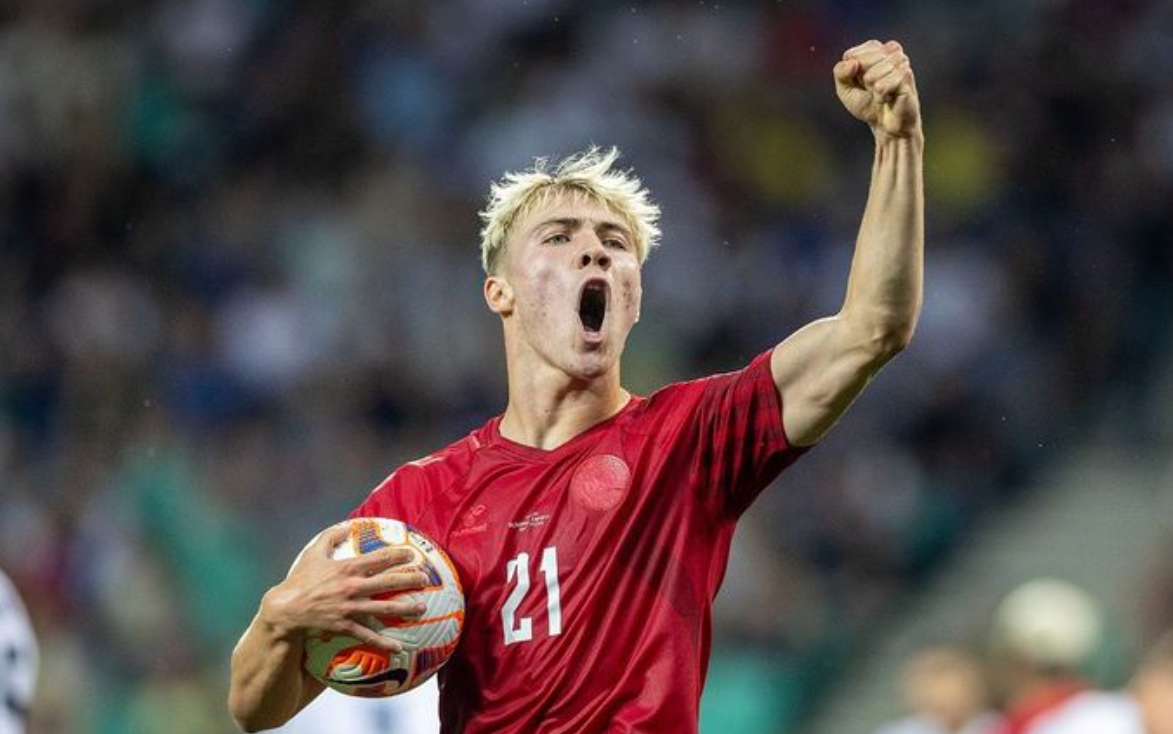 Manchester United and Denmark midfielder, Christian Eriksen, has given his two cents on the Red Devils' incoming new striker, Rasmus Højlund, after the club reportedly reached an agreement to sign the young Dane last week.
Rasmus Winther Højlund had been one of a number of centre-forwards on Man United's list of transfer targets over the past few months, alongside the likes of England captain Harry Kane and Napoli's Victor Osimhen.
However, after interest in the Premier League marksman and Serie A's top goalscorer seems to have cooled, United stepped up their pursuit of the Atlanta striker and managed to get a deal over the line on Sunday, 30 July for an estimated fee of £72 million including add-ons.
Ahead of Højlund flying to Manchester on Tuesday afternoon to finalise his move, according to Sky Sports, his fellow compatriot and soon-to-be United teammate, Christian Eriksen, shed some light on what fans can expect from their inbound signing.
Speaking to media after Erik ten Hag and co.'s final pre-season game against Borussia Dortmund (which ended in a 3-2 defeat), the 31-year-old admitted that while he hadn't seen much of the football he played over in Italy last season, the youngster has left a good impression on international duty.
"He's a strong number nine and has developed a lot in the last year from when I first saw him with the national team", Eriksen told the likes of Simon Peach and Melissa Reddy in the post-match interviews.
Labelling him a "nice guy" and "very good player" already, the creative midfielder who arrived at Old Trafford last year said Højlund is turning into an out-and-out striker both for his national team and Atalanta, joking that many might not have heard him prior to the transfer rumours because of the lake of media attention in Denmark.
Many supporters were also pleased to learn recently that it isn't just his finishing ability they can look forward to (being dubbed by some as 'the next Haaland') but that he always has quite the turn of pace when his legs get going — the fastest in the Atalanta squad and faster than Rashford in some instances.
Read more:
Although many have laughed off the comparison between Højlund and Haaland — the former registering scoring 16 goals and seven assists in 41 appearances last season compared to the Norwegian's record-breaking Premier League tally and 41 goals in the same number of games at his age — there's clearly a lot of buzz around the soon-to-be-announced signing.
The young forward is expected to be announced imminently after apparently arriving in Manchester to sign on the dotted line, as per Fabrizio Romano, and will reportedly sign a five-year contract with an option of extending for a further year.
If you want a better idea of the kind of player United are getting their hands on, you can watch Rasmus Højlund highlights from the 2022/23 season down below:
For all the latest news, events and goings on in Greater Manchester, subscribe to The Manc newsletter HERE.
Featured Image — Rasmus Winther Højlund (via Instagram)/Sky Sports (via Twitter)