Sport
Man United sign 'biggest kit deal in Premier League history' as they extend Adidas partnership
They have also stressed a strong focus on the Women's team moving forward.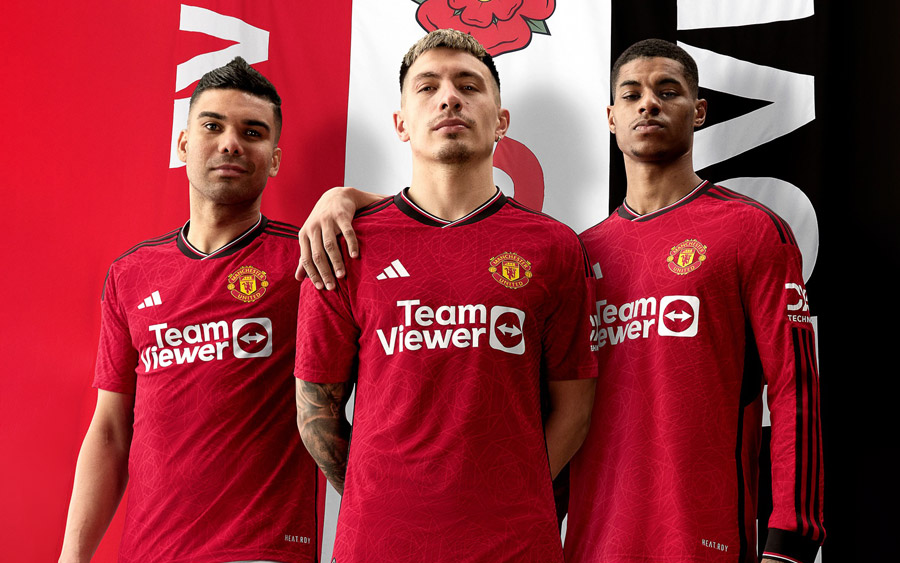 Manchester United have reportedly signed what is thought to be "the biggest kit deal in Premier League history" as they confirm they have extended their partnership with Adidas.
The Red Devils restarted their relationship with Adidas in the 2015-16 season more than 23 years on from when the brand last manufactured their kits and having now agreed to extend their partnership, the club is expected to net an estimated total of £900m. Isn't football money just plain silly sometimes?
Signing a new 10-year deal, the revised contract with Adidas will see Man United earn revenues of £90m per season and remain part of the German sporting giants' family for at least another decade and a minimum of 18 years by the time the deal ends.
In fact, if you tally up the years those in red first donned the three stripes from 1980 to 1992 as well, United will have been wearing Adidas strips for a total of 30 years by 2025.
Read more:
The decade-long deal itself, aside from being worth nearly £1 billion in total, is an increase of £150m on their previous agreement signed in 2014, when United returned to the Adidas family to the tune of £750m — a record fee back then and still a staggering figure today.
As detailed in a joint statement, the two massive sporting franchises also insisted that "the new deal increases the focus on the Manchester United Women's team since their reintroduction in 2018 – continuing Manchester United and Adidas' commitment to drive the women's game forward."
The club's CEO Richard Arnold said: "The relationship between Manchester United and Adidas is one of the most iconic in world sport, forged through a shared commitment to style, flair and, most importantly, high performance. With its roots in the 1980s, our partnership has been reinvented over the past decade with some of the most innovative designs and technology in sportswear."
Elsewhere, whilst United have recently secured the signatures of Mason Mount, André Onana and now Rasmus Højlund, a deal to sell the club is yet to be agreed after months of back and forth with the two lead bidders and supporters are still none the wiser as to if and when the Glazers will leave Old Trafford.
For all the latest news, events and goings on in Greater Manchester, subscribe to The Manc newsletter HERE.
Featured Image — Manchester United/Adidas