Sport
An MP took the mick out of Harry Maguire in Ghanaian parliament and we can't get over it
He might be away with England and starting every game in the World Cup, but Maguire still can't seem to escape being the butt of the joke.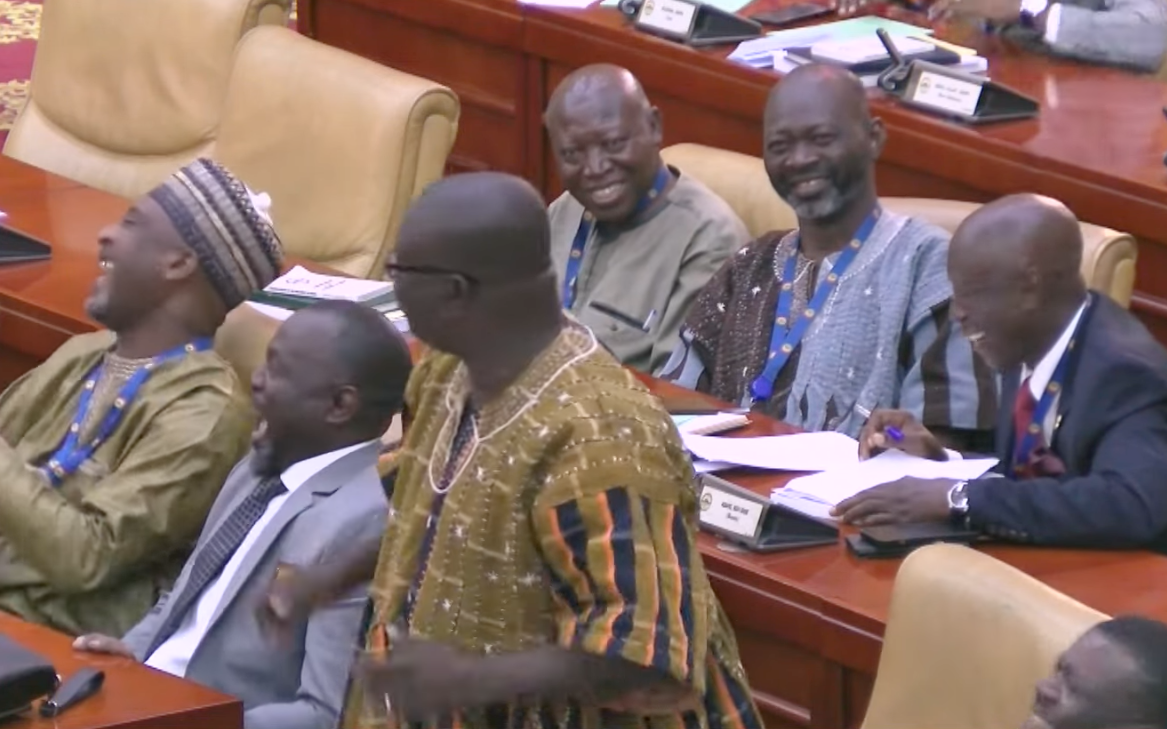 Hello and welcome to another edition of 'Headlines We Never Thought We'd Write'. In this week's episode, a Ghanaian MP mocked Harry Maguire in the middle of parliament and we want answers.
Now, if you're coming here looking for answers as to exactly why a random politician all the way over on the other side of the world, of all people, chose to mock Harry Maguire in Ghanaian parliament, we'll stop you right there: we're just as confused as you are.
That being said, let's go on this journey together.
Here is Ghana's Isaac Adongo, MP for the Bolgatanag Central, going in on the Sheffield-born United defender as a way of digging out the opposition:
As you can see in the rather surreal two-and-a-half-minute clip, Adongo is taking aim at the government's Vice President and Head of the Economic Management Team, Dr Mahamudu Bawumia, when he decides to use the 29-year-old centre-back as a simile.
The MP explains that despite being perceived as one of the best defenders in the league when the club signed him, he went on to become "the biggest threat at the centre of Man United's defence". Ouch.
Adongo goes on to add that Maguire was "tackling Manchester United players and giving assists to [his] opponents", joking that even if they missed "he would score for them" and dubbing Bawumia the "economic Maguire" for scoring own goals against his own nation. Deary me.
Read more:
To make things even more damning, the reaction from his peers says it all, as one by one they erupt in laughter and one MP is even compelled to get off his seat and walk away in sheer amusement.
We have no idea why, of all the analogies in the world the politician, chose to involve Harry Maguire's misfortune at Man United, but the undeniably funny clip has left thousands online in tears.
Regardless of the fact the England international is currently doing the business in the 2022 World Cup thus far, it's fair to say he's had enough stick in recent years.
It feels as good a time as any to dig this one out:
For all the latest news, events and goings on in Greater Manchester, subscribe to The Manc newsletter HERE.
Featured Image — JoyNews (via YouTube)