Sport
Jamie Carragher calls for VAR to be scrapped after labelling decisions against Manchester United a 'disgrace'
Pundits and fans alike railed against multiple refereeing decisions after a dream start turned into a nightmare for Man United.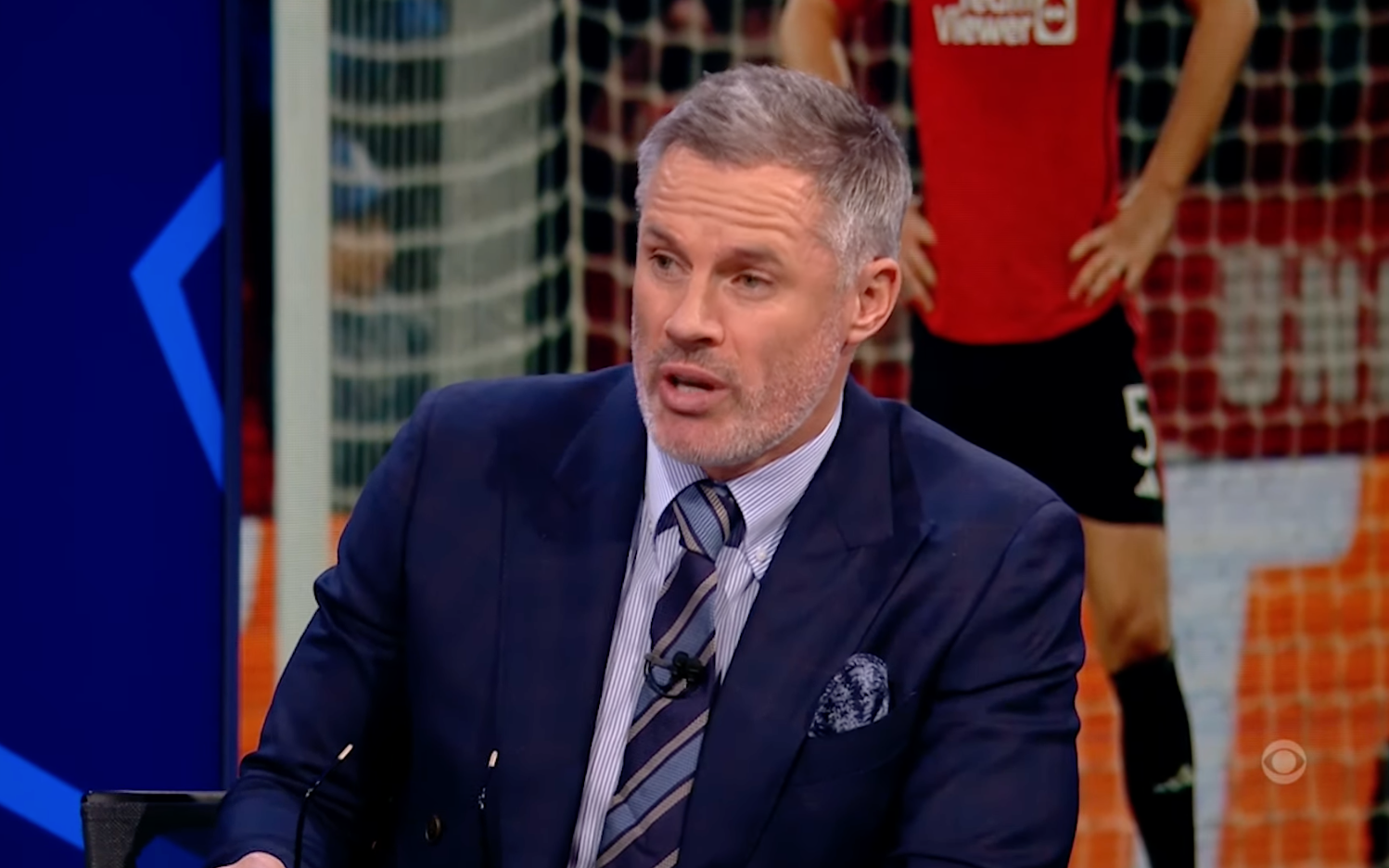 Liverpool legend Jamie Carragher is one of many calling for VAR to be scrapped after yet another night of controversy in the Champions League and for Manchester United.
Man United saw what looked like it was going to be a convincing and much-needed win against FC Copenhagen after taking an early 2-0 lead on Wednesday night turn into yet more questionable officiating as Marcus Rashford received a very dubious red card.
After being dismissed by referee Donatas Rumsas, the Red Devils were facing nearly an hour of playing with nine men after a pitch invader, a medical emergency in the crowd and an injury to Johnny Evans saw a whopping 13 minutes added time tacked onto the first half.
And it didn't take long for the home side to equalise as just minutes after Rashford was sent off, Mohamed Elyounoussi pulled one back and things started to unravel, with Carragher quickly jumping on social media to join countless others condemning the decision and reiterating his comments live on CBS Sports alongside former Man City man, Micah Richards.
Speaking on the sending-off, the likes of ex-United players Paul Scholes and Owen Hargreaves said, "Not in a million years," and, "They have to stop re-refereeing these games like that because it's ruining it. That's where the game changed…"
Going on to explain that Rashford was simply "planting his leg down and protecting the ball", Scholes went on to insist that it was "not a nasty challenge and totally accidental", adding that "the referee's understanding of the game has to come into question."
But the chaos didn't stop there — not even close — as still playing inside the extended first half, Harry Maguire was simply unfortunate enough to see the ball bounce off his arm and the referee point to the spot for what wouldn't be the first time on the night as Bruno Fernandes went on to benefit from the same decision at the other end 20 minutes later.
The handball rule has virtually become any contact with the arm, whether accidental or not, leading to a penalty these days and despite protests from both teams, Diogo Gonçalves converted his spot-kick to equalise before Fernandes did the same to put United back ahead, leading Carra to once again chime in with a call for the increasingly divisive refereeing system to be binned off entirely.
Erik ten Hag's side ultimately went on to concede two more following defensive mistakes from Diogo Dalot and Raphael Varane but, in his mind, the first two shouldn't have stood in the first place either.
Not only did the Dutchman point out that the penalty was typically harsh (as he argued has often been the case for them this season) but that a player was stood in front of keeper André Onana for the first goal — the same reason Scott McTominay's goal was chalked off at the weekend.
The problem once again for many pundits and fans alike seems to be consistency not only within the league and cross-competition but compared to other top leagues across Europe as well.
Speaking to TNT Sport post-match, ten Hag said his team played some of their best football in the opening 25 minutes or so and were the victims of bad luck once again, insisting that the tide will turn.
Read more:
Posting on X, football writer Kaustubh Pandey argued: "VAR has now lost so much accountability in the eyes of a normal fan in this rush to black/white every important football decision and to go the theoretical way in a very practical sport. It will now never fulfil the original purpose."
United now have just three points in their opening four games of this year's UCL having conceded a penalty in each of them and now having lost nine of their opening 17 matches for the first time since the 1973/74 season — the last season they were relegated.
The club is breaking lots of unwanted records under ten Hag but with VAR having resulted in a minus-five in net goal score in the Prem alone, it's understandable that most Reds feel like so many decisions are going against them at the moment. United fan or not, do you agree with Carragher — would you get rid of VAR?
You can watch all the highlights of Man United's Champions League meltdown below:
For all the latest news, events and goings on in Greater Manchester, subscribe to The Manc newsletter HERE.
Featured Image — Man United (via Instagram)