Sport
Pep Guardiola compares Erling Haaland to Lionel Messi but has to match his longevity
Although he still insisted, 'you can't compare any player to Messi'.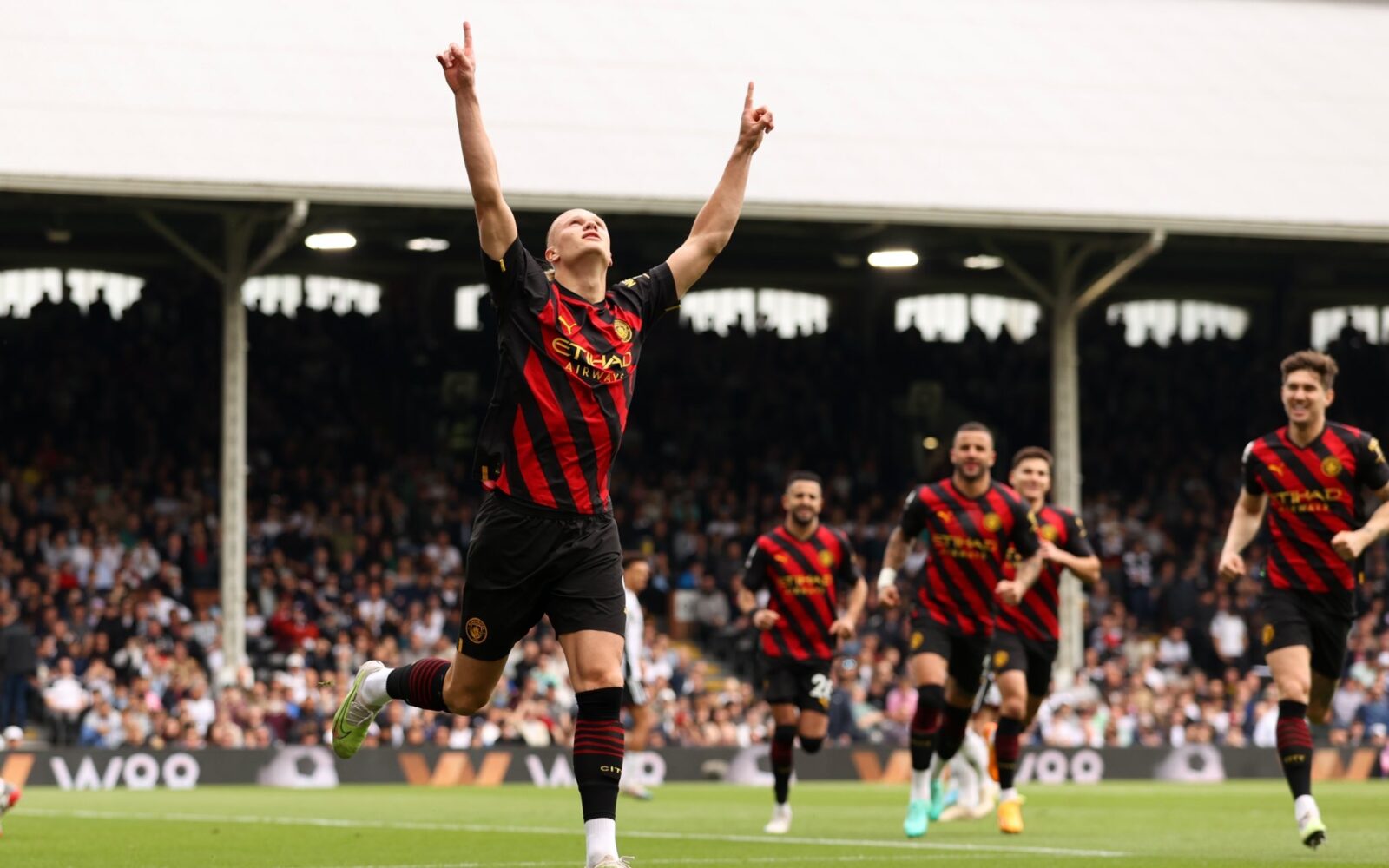 Manchester City manager Pep Guardiola has gone so far as to compare Erling Haaland to arguably the greatest footballer ever, Lionel Messi, noting that they share two key traits but that the star striker has some way to go to match his legacy.
Speaking in the pre-match press conference ahead of City's home fixture against West Ham — a game in which could see them retake the top spot from Arsenal — Guardiola was asked whether Haaland's ridiculous goal tally is reminiscent of Messi's and whether there are any other similarities.
Starting off with the caveat, "I have said many times, you cannot compare any player with Messi" the Catalan coach and fellow Barcelona legend did go on to admit that "in terms of goals and mentality", yes, the two are somewhat alike.
However, labelling the Argentine magician and serial winner as "the most complete player [he has] ever seen", not to mention consistent, he suggested that Haaland will have to reach those same heights for the next 10-15 years.
Read more:
As Pep goes on to explain, "Messi has done it every season in the last 10 to 15 years. But Erling, since he started at Salzburg and Borussia Dortmund, has got to the same level in terms of goals. It's almost every game that he scores a goal — one or two every game. He has the chance to do it [match Messi's goals]."
The Norweigan phenemon now has 50 goals and eight assists in all competitions this season (that prediciton doesn't so crazy now, does it?) and has smashed multiple records over the past few months, including the joint-most goals in a Premier League campaign — now just one away from breaking it.
On the other hand, the 52-year-old did reiterate that Messi has everything: "vision, dribbles, passes, competitiveness, in many things that are difficult". Nevertheless, Pep still believes that he "can be close to being like Leo" and it will not only be great for his own career but hopefully his long future at City.
You can watch his press conference in full down below:
For all the latest news, events and goings on in Greater Manchester, subscribe to The Manc newsletter HERE.
Featured Image — Erling Haaland (via Twitter)/Lionel Messi (via IG)/Beanyman Sports (via YouTube)