Sport
Pep Guardiola hints at 'ridiculous ideas' for the Manchester derby
United look resurgent but it looks like Pep has something planned for this weekend's visit to Old Trafford.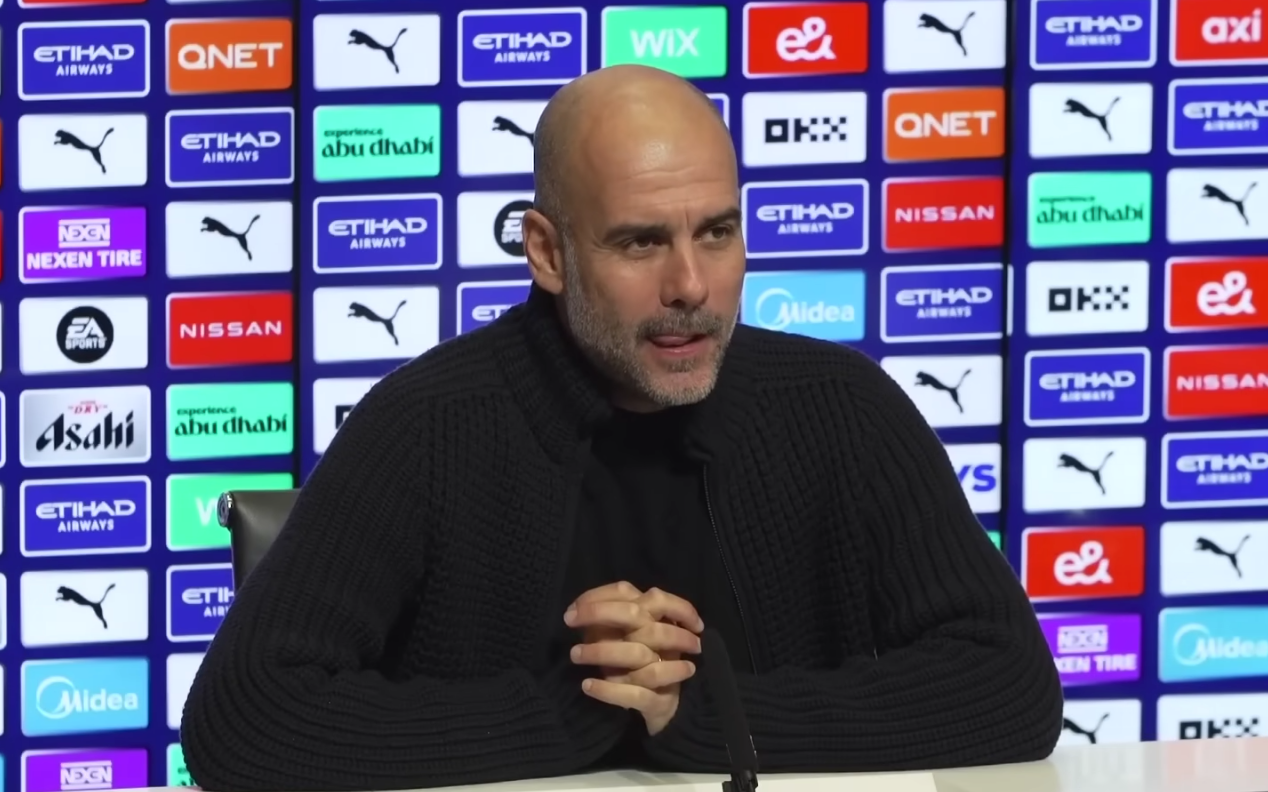 Manchester City manager Pep Guardiola has teased that he may have something rather unorthodox up his sleeve for the derby this Saturday.
Speaking in the pre-match press conference ahead of his side's trip to Southampton for the quarter-final of the EFL Cup, Guardiola was obviously quizzed on his thoughts ahead of the Manchester derby.
While he didn't give too much away, he did admit that he will obviously plans be watching back United's most recent games ahead of the big fixture and tweak his set-up accordingly.
Most curiously, though, he hinted that he has some "ridiculous ideas" for how to try and get one over on Erik ten Hag's high-flying team, who have now won eight games on the trot in all competitions.
Sprinkling a few breadcrumbs to reporters, Pep said: "I have a few ideas [for the derby], thoughts – ridiculous ones against United – but still I didn't watch their last games".
"I have to see the way they play at home and if they change something. I still have to review it; that is why I don't have a clear lineup [yet] against United."
The 51-year-old Spaniard and four-time Premier League winner has previously admitted that he can be prone to 'overthinking' certain games, remarking, "I love to overthink and create stupid tactics" before City's first leg against Athletico Madrid in the Champions League quarter-final in April last year.
However, it's worth noting his side did go on to win that tie and have bested United in three of their last five meetings — the most recent being the 6-3 thumping at the Etihad, where those in red were four-nil down before they even got anywhere near the ball.
Read more:
That being said, despite City's dominance over the past few years, the Red Devils have still managed to grab a result over in recent seasons and certainly seem to be riding a more positive wave of late.
Pep's "ridiculous ideas" and potentially daft tactical gambles or not, we have a feeling it's going to be a belter. See you on the other side!
You can watch his full press conference below:
For all the latest news, events and goings on in Greater Manchester, subscribe to The Manc newsletter HERE.
Featured Image — Man City/Man United (via Twitter)