Art & Culture
Dad's unbelievable Rashford portrait earns him a meeting with Manchester United stars
Talent recognises talent.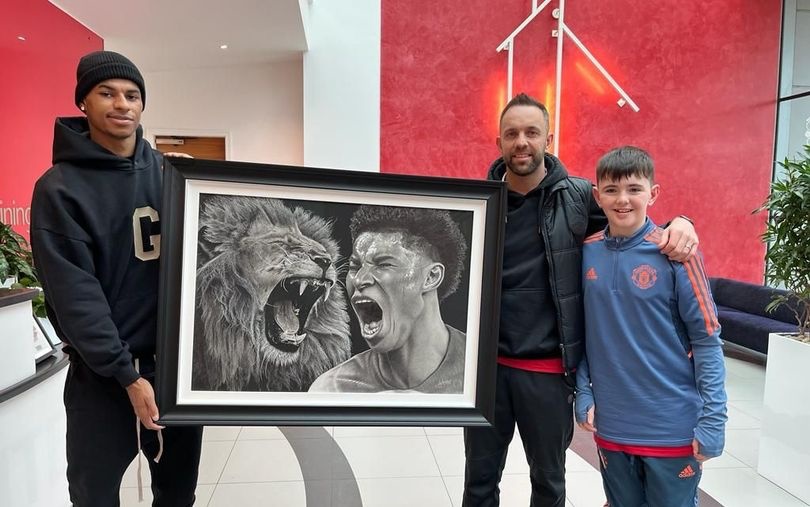 A local dad has drawn a crazily good portrait of Marcus Rashford and the reaction has been so incredible that he was invited along to meet the man himself, as well as various members of the Manchester United team.
Jasen Jackiw, 38, is a business owner and dad of two from Hale who also happens to turn his hand to fine art from time to time. And when we say fine art, we mean it in every sense of the word.
Sharing a timelapse of how he created the unbelievable portrait entitled over countless hours, Jasen simply captioned the post: "The journey watch worth it!"
How amazing is this!?
Titling the piece Be a King, the portrait was done entirely in pencil and charcoal and was "framed professionally with a high-end black gloss finish with silver trim and white gloss inner frame", which he admits "wasn't cheap". It's clear that a lot of time and love went into this.
Pictured as a reflection of the king of the jungle, both individual drawings are just as impressive as each other, completed to a truly remarkable level of detail. Jasen said he started the project in lockdown, gradually doing an hour or two here and there when he had some spare time. Quite the undertaking.
Posting the final image on social media, the Greater Manchester dad said he wanted to make Rashford aware of it for no other reason than to simply "shake his hand and thank him for his England, United efforts and all he does for the community", offering the portrait as a token of appreciation.
He got his wish and then some, as both he and his family were invited along to meet Rashford and the rest of the United squad.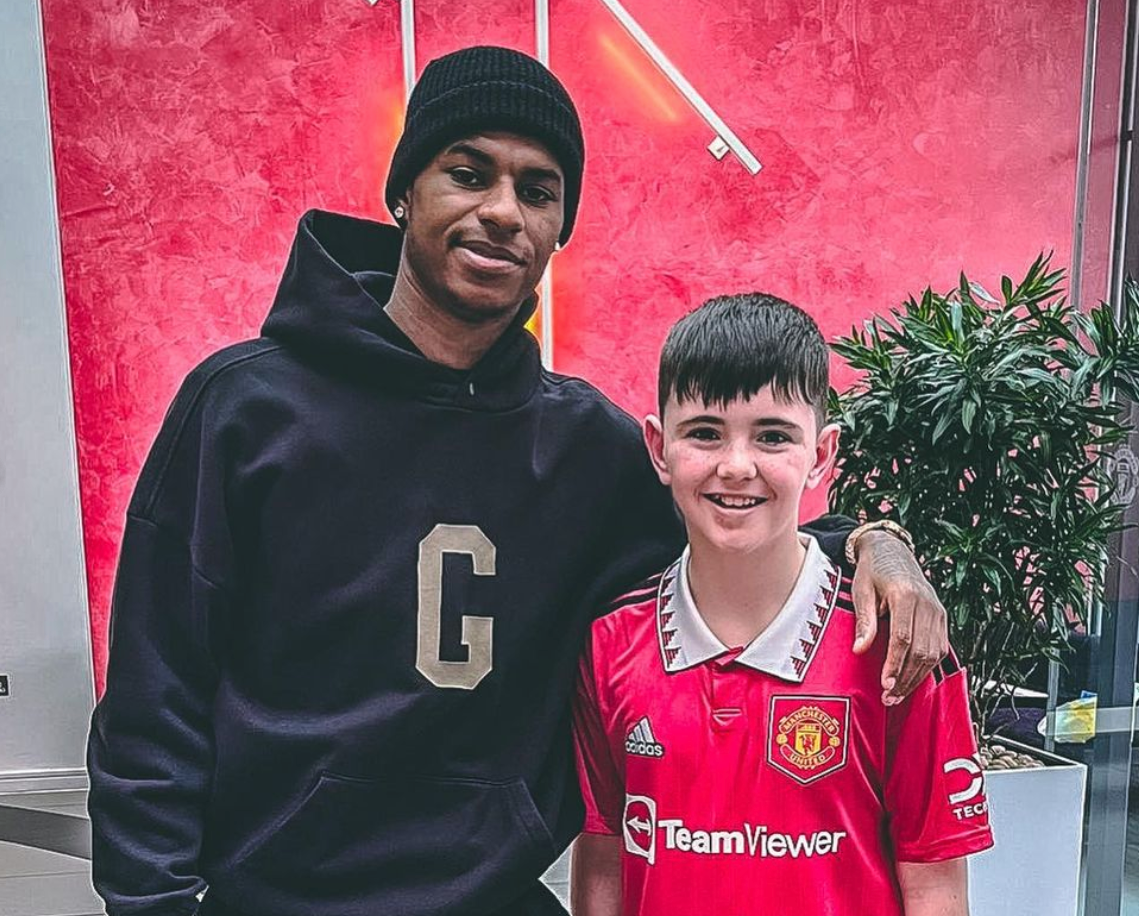 Read more:
Getting a call from the club just a day after sharing his artwork, Jasen and his son Masen were invited to meet Man United's number 10 and the rest of the Red Devils down at the team's AON Training Complex in Carrington.
Speaking to the MEN, Jasen went on to say: "My son was half crying at this point we couldn't believe what was happening. We met the manager and the team and they all had a photograph with my boy.
"What a dream day it was. We were able to stay to watch them train. We sat in the car afterwards and my son said 'I can't believe what's just happened dad'." The stuff of dreams not only for the artistic dad but his little lad as well — you love to see it.
Huge props to you, Jase, and we look forward to hopefully seeing more incredible creations from you in the future!
For all the latest news, events and goings on in Greater Manchester, subscribe to The Manc newsletter HERE.
Featured Image — Jasen Jackiw (via Facebook/Instagram)