Sport
Man United's Raphael Varane announces retirement from international football age 29
Not unheard of at that age but still a bit of a shock. He was in a World Cup final just over a month ago.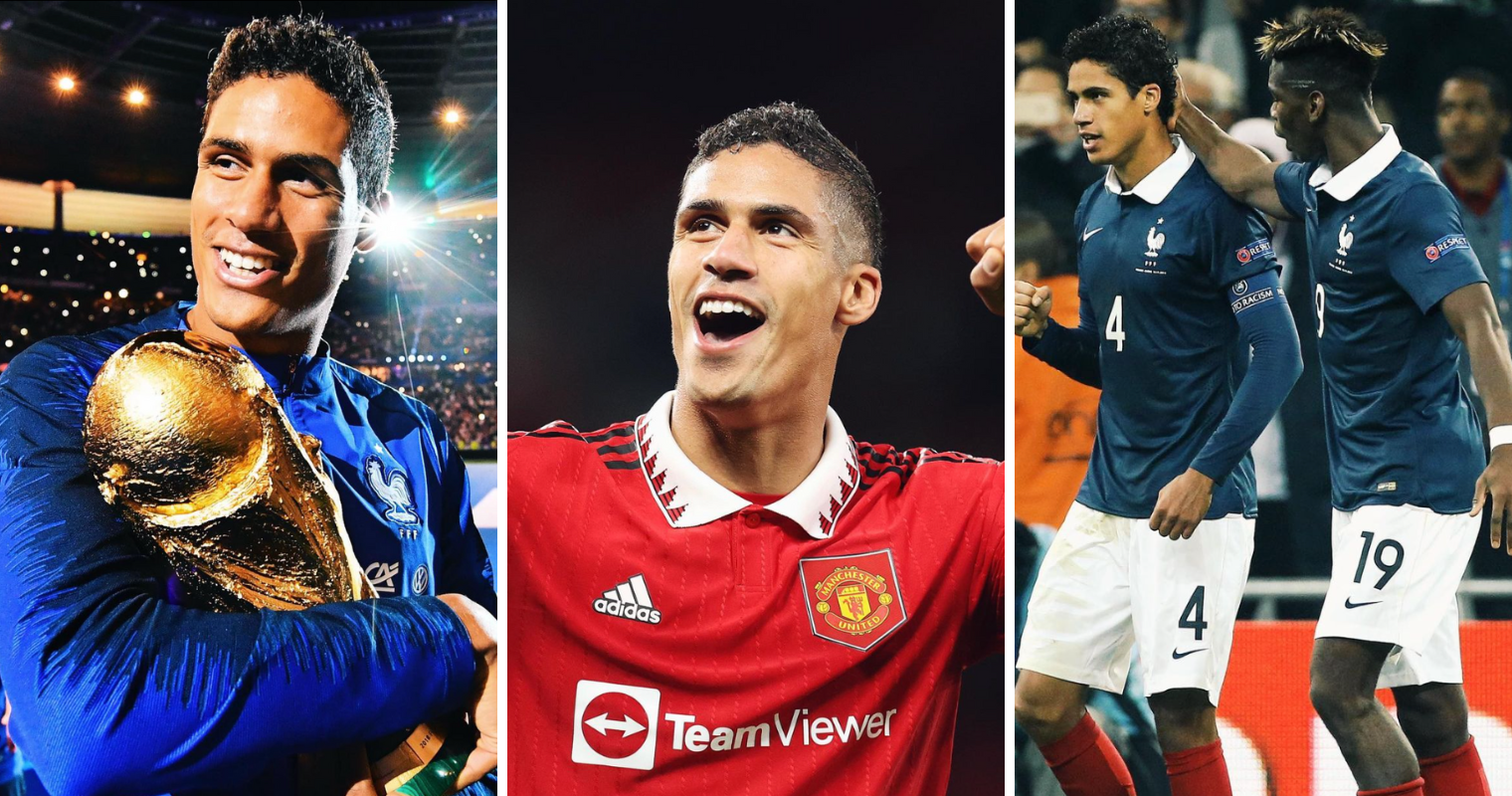 Manchester United defender Raphael Varane has announced his sudden retirement from international football at the age of just 29.
Confirming the news of his international retirement in a rather out-of-the-blue social media post that has caught many by surprise, let alone the French fans themselves, the United and World Cup-winning centre-back said he will be calling it day for his country with immediate effect.
While the former Real Madrid man and long-serving France international has suffered from more frequent injury problems in recent years, it was only back in December that he was in his second, consecutive World Cup final and is currently flying high with a resurgent United squad.
However, he has stated that his decision was driven by a desire to focus on his club career and no doubt hope to prolong his career. He issued a lengthy and emotional goodbye to his followers.
Varane writes in the caption: "Representing our great country for a decade has been one of the greatest honours of my life. Every time I wore this very special blue jersey I felt immense pride. The duty to give it all, play my heart out and win every time we put on the field. I've been contemplating this for several months and deciding it's the right time for me to retire internationally.
"As a child, I remember following France '98, this team, these players who made us experience indescribable emotions. I dreamed of being our heroes and 20 years later I lived one of the best experiences of my life, one that made me really proud. We brought home the Cup!! I will never forget it.
"I still feel every single one of the emotions felt on that day, July 15, 2018. That was one of the most amazing and memorable moments of my life." He also shared a moving video tracking his international career from his debut back in 2013 to what turned out to be his final appearance in Qatar 2022.
He goes on to write: "This victory that we won all together would never have been possible without the support of Didier Deschamps, every member of the management and staff over the years, and my teammates who have defended our shirt in every game we played.
"But more importantly, this victory would not have been possible without every single one of you supporting us along the way. Your fervour, the celebrations and the memories of our return to France will forever be etched in me…
"From the bottom of my heart, thank you".
This comes just weeks after countryman and Spurs keeper Hugo Lloris also announced his retirement, though his came as less of a surprise having turned 36 at the end of 2022.
Read more:
Though many of his compatriots will be gutted to hear of his somewhat premature exit from international football — there are many who play for their country beyond the age of 30 — United fans will no doubt be relieved to hear that his sights are well and truly focused on winning silverware in red for now.
Varane is currently a key player in Erik ten Hag's ever-improving United team, who are currently sat in joint-fourth position in the Premier League table and have just made it to the EFL Cup final.
Nevertheless, he is hanging up his boots on the international stage with a World Cup winners medal to his name and having played in one of the best French squads we've seen for some time. Sadly, we won't see him in it for the Euro 2024 next June.
Has Varane's retirement come too early or is this a smart move on the seasoned professional's part?
For all the latest news, events and goings on in Greater Manchester, subscribe to The Manc newsletter HERE.
Featured Image — Raphael Varane (via Instagram)